Why use Shopware 6 for your online business?
Shopware May 12, 2020
Main / Blog / Why use Shopware 6 for your online business?
The process of selecting a platform is very important. For that, it involves the evaluating process. There is a wide range of e-commerce platforms with diversity in their features and capacities. Some platforms no longer meet modern business needs. To find the right platform and make your e-commerce business more successful, you need to find an innovative e-commerce solution on which you can rely.
In this article, you will find
What you should consider when opening your e-commerce business
Some insights on Shopware platform
Keep reading to find out more!
What to consider when choosing an e-commerce platform
When gathering requirements on the modern e-commerce platform, we could not ignore Shopware, Dinarys' partner from Germany. The platform was launched 17 years ago, and still, it is popular among German-speaking online retailers.
Related story: Best Open Source Ecommerce Platforms for 2021
This open source e-commerce platform allows you to create an online shop from a scratch to meet your business needs. What is more significant about this platform, Shopware is gaining customers from Magento and other open-source platforms.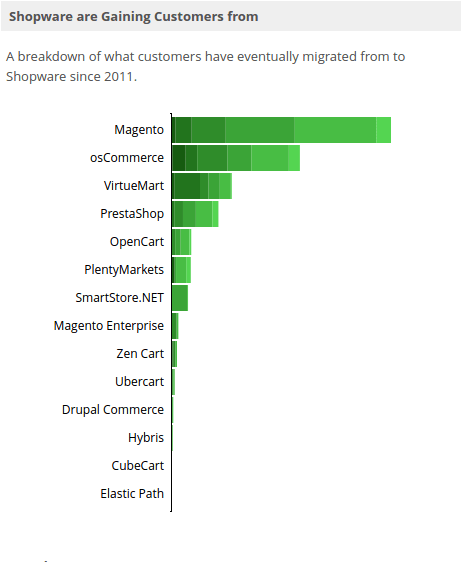 In the Table below is a comparison of the most important considerations to remember when choosing an e-commerce platform so you avoid the most risks.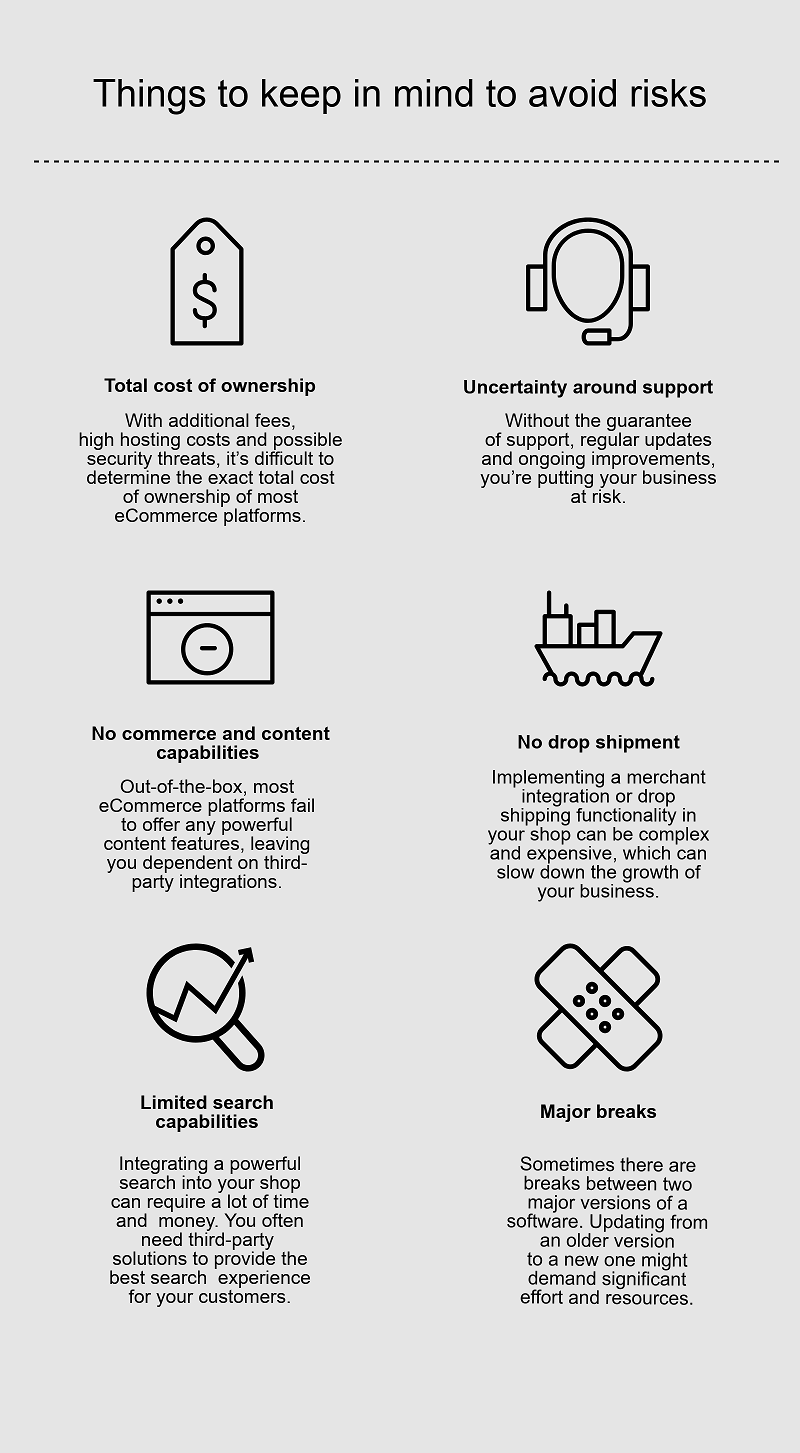 More and more companies are launching their e-commerce websites to provide customers with seamless communication with customers. Such projects include:
TAG Heuer. The company sells their products directly to their end customers.
TIME Inc. Recently this company moved to sell online.
Land Rover. This company sells fully customizable cars via their e-commerce website.
If you have doubts about opening your e-commerce website, consider that modern technologies support these projects and analyses of customer behavior together with the ways of consuming information. With improved internet accessibility and the popularity of mobile commerce, current consumers are far more demanding and expect a smooth shopping experience on any device.
Related story: How Much Does an eCommerce Website Cost in 2021?
What you should consider when opening your e-commerce business
When investing in an e-commerce website development, you expect a high return from this project. When selecting a platform, many online retailers lose sight of their goals. It is vital to make a list with your requirements for the new platform.
Keep in mind that your business is unique and it is not necessary to follow the crowd and to use the most popular platform. Such an attitude may lead you to a situation when your business is locked into an e-commerce solution that does not support changes and scaling of your business.
Before making any decision, answer the following questions:
1. What is your business?
This question concerns your business needs and its future. Also, think about your strategy:
Do you want your business to be an innovator?
Is it going to be a fast follower?
How much time, money and risk you are ready to invest in your future online store?
Identifying your business goals is the first step to your future e-commerce platform. For example, open source platforms, like Shopware are suitable for small businesses. If you need a simple e-commerce website, it is better to use SaaS (software as a solution) platform. You will get a functional website without the help of third-party developers. You can put your focus on personalized marketing, customer service, and customer proposition to drive competitive advantage. Still, if you want to make an outstanding e-commerce website with multiple custom features, it is better to use an open-source platform.
2. Your commercial profile.
The commercial profile of your future business is essential for your platform selection process. All e-commerce paid platforms have their own paid plan that may or may not suit your e-commerce business. Take into account how much you can afford to spend on your platform, your margin, expected number of transactions, etc.
3. Your e-commerce website digital roadmap.
When searching for the best e-commerce platform, it is vital to have a business roadmap for the next 3-5 years. If you plan to scale your business and launch into a new market, you need a plan to follow of the future online shop improvements you'll require.
The platforms with an open source, like Shopware, are a great solution for retailers, who are not ready with their digital roadmap. Still, you have to understand a platform's roadmap to be ready for the integration of new functions and features.
4. Technical support.
If you want to own a successful e-commerce business, you need to find a reliable technical partner who will fix your website if anything goes wrong. For that, many businesses prefer to work with e-commerce agencies rather than with freelance developers. When searching for such an agency, keep in mind that your partner should be transparent, has an expertise in e-commerce development and be engaged in your business needs. To begin with, you can hire an e-commerce agency, like Dinarys, for industry and competitor analysis to find out their level of competence. If you are satisfied with the results, you can hire them to develop your online shop.
5. Further e-commerce website improvement
After the launch of your online shop, you should take some time to decide whether your project needs more custom development, some third-party modules or a multiple payment gateway to bring you more sales. By analyzing the results from every online shop improvement, you can understand if it was a good investment or not.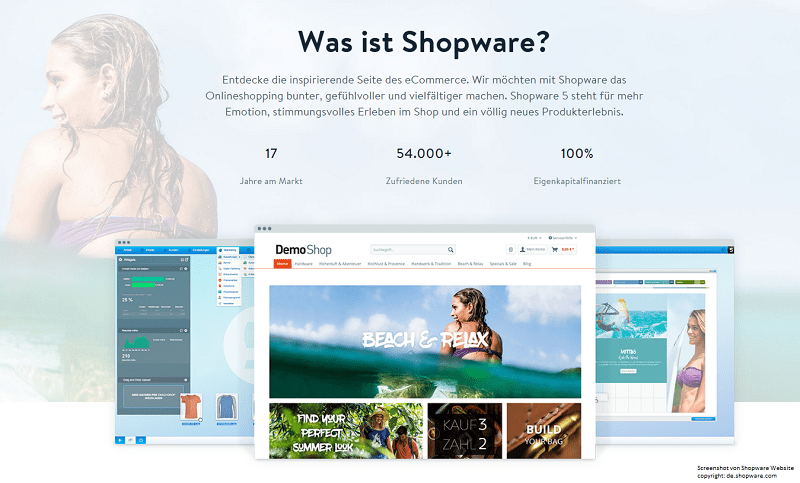 Some insights on Shopware platform
Shopware partner Dinarys has enough expertise in e-commerce development to improve an existing online business or to develop a website from a scratch. When developing a project, the main goals of the team are customer business needs, innovations and problem-solving solutions. As a full-cycle e-commerce agency, we provide multiple services, from consultancy and industry analysis to testing and further website technical support.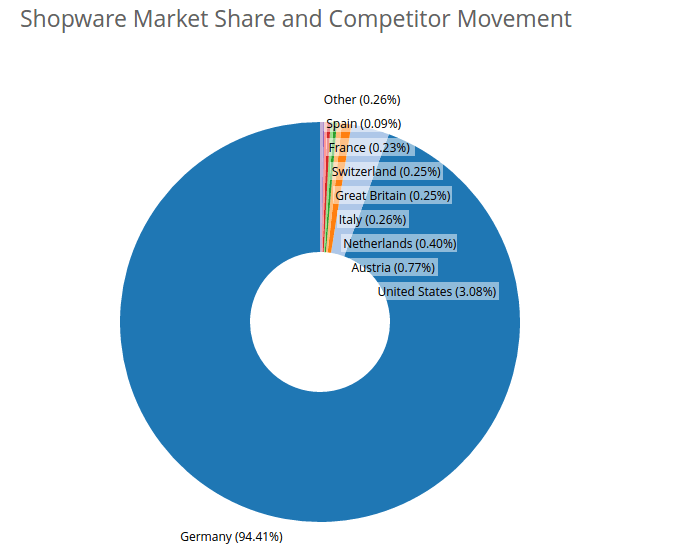 With this in mind, let's have a closer look at the main features of Shopware platform, the industry leader from Germany.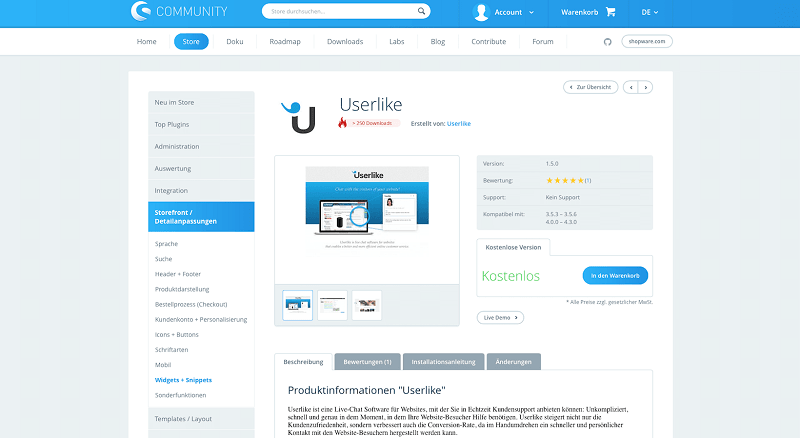 Usability
Shopware platform is great for both retailers and shoppers. Many users think that it eliminates issues and additional costs on development and online shop set up. With an intuitive admin panel, even beginners in e-commerce can use the platform. Shopware has double-click and drag-and-drop features that improve store management. As a result, you spend less time in the backend. Moreover, the function of a parallel opening of multiple windows allows admin to see all the required data.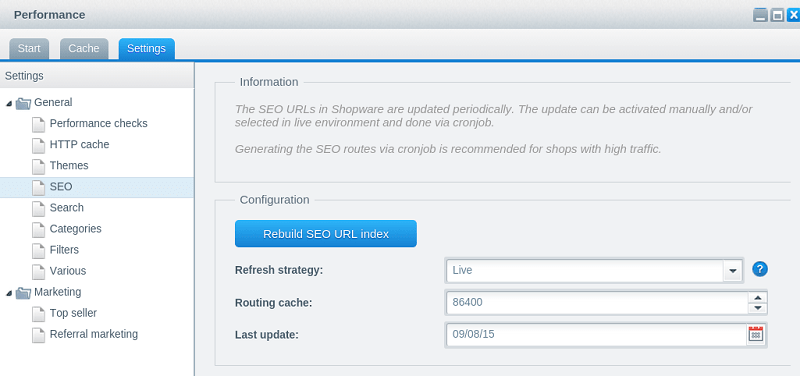 SEO and Marketing
While Magento offers advanced SEO to users only with additional modules and plug-ins, Shopware has automatically configured SEO-optimization. Meaning you can sell goods via your website from the very beginning. With integrated SEO, your future online shop has a solid basis for a good Google ranking. What is more important for online retailers is that the Shopware platform focuses are online marketing and powerful features for sales promotion.
Shopware powers your future e-commerce website with a "Storytelling" feature. Why is it important? This feature improves your communication with shoppers and makes it more personal. Moreover, it transfers an emotional impact to your customers for future purchases.
Being a current trend in e-mail marketing, storytelling takes product reviews to a next level.
Platform support
Technical support is essential, especially if your online shop has any issues. For instance, the Magento platform has one of the biggest developers' community forums. There are many useful blog posts, videos and documentation, but you could spend many hours searching for the right solution. Meanwhile, the platform provides support only to Enterprise users.
What is great about Shopware is that the platform has its own WIKI and forums to provide users with the needed information. This is great for German online retailers since all the material is available in German. The Shopware platform does not provide support services in Community version.
NOTE! Statistics show that Shopware developer hour rate is two times less than the Magento developer rate. You may consider this fact when choosing between Magento and Shopware.
Related story: Best Conversion Rate Optimization Tips for Your Ecommerce Website
Shopware and Magento comparison
Shopware
Magento
Cost
By quote
$2,000
Pricing Model
One-time payment
Monthly payment | Quote-based
Product Info
A very scalable, robust, and customizable eCommerce solution that enables users to easily and quickly build their own online stores
Magento is an eCommerce platform built as an open source solution owned by eBay.
Company Size
Small Business | Large Enterprises | Medium Business
Large Enterprises
Prominent Clients
Segway, Discovery Channel, Canton
Vizio, Rosetta Stone, Easton, Nike, Olympus, Gant
Integrations

Salesforce
Zendesk
Mouseflow
Linnworks
API2Cart

Interprise Suite ERP
Embedded ERP
BankPayment
eBay
WebShopApps MatrixRate
PayOne
CashOnDelivery
ShipWorks
MageMonkey
MailChimo
Mandrill
osCommerce
Correios
Fontis Australia
BeeTailer
DebitPayment
MigraShop
SOFORT
AddThis
WorldPay
Facebook
Twitter
ePay

Languages
English, German
English, Dutch

Features

Manufacturer support
Extendable via plugins
Product Streams
Customer Streams
Shopping worlds presets
Storytelling feature
Digital Publishing feature
Free initial installation
Shopware ERP

Web Design
Shopping Cart
Customer service
Order Management
Mobile Commerce
Product Management
Search Engine Optimization
Marketing
Analytics and Reporting
Multiple Websites
As we said before, the Shopware platform is more attractive to small and medium-sized retailers. For that reason, the platform gains customers from Magento. The main reason is that Shopware is easier and cheaper to use. Still, Magento is a great solution for big companies ready to invest in custom development.
With advanced marketing capabilities and convenient customer journey, Shopware is more suitable for B2C businesses. However, the platform is powerful enough even for B2B approach.
Final thought
There is no simple answer whether Shopware is the best platform for your e-commerce website. Your decision should be based on your business needs. Nevertheless, if you are an off-line retailer of small or medium size, this platform might be helpful for your future online shop. For more details and to receive a consultation from e-commerce developers, fill in the form and Dinarys will contact you.
Want to read more
Get fresh articles, news and case studies to your email firstly
Related articles