The Benefits of Magento Custom Module Development
Magento Feb 06, 2020

Main / Blog / The Benefits of Magento Custom Module Development
Magento is one of the most popular ecommerce content management systems (CMS), both among users and developers. One of the greatest features of the platform is its flexibility.
Through Magento custom module development, online store owners can expand the platform's basic functionality, bringing new business ideas to life by improving existing features, or even creating new ones from Scratch.

As always, though, the question comes down to the bottom line. How much does it cost to develop a Magento custom extension?
In this article, experienced Dinarys developers share their insights on:
The benefits of custom Magento extensions
Our list of the top Magento custom plugins
Choosing between in-house or third party development for Magento custom module development
What skills are needed for custom Magento module development
The cost of building a Magento extension
An estimate from the Dinarys team for custom development
Keep reading for all this, and more!
The Benefits of Custom Magento Modules
Magento comes with a wide array of features and functions, but if they're no longer enough for your business goals, you can always add more. Magento custom module development lets you extend and add new features to your Magento installation.
Through custom Magento modules, your website can give visitors an innovative shopping experience, even one that is truly unique to your business. Magneto gives you centralized access to all modules and their functions, from an intuitive and powerful admin panel.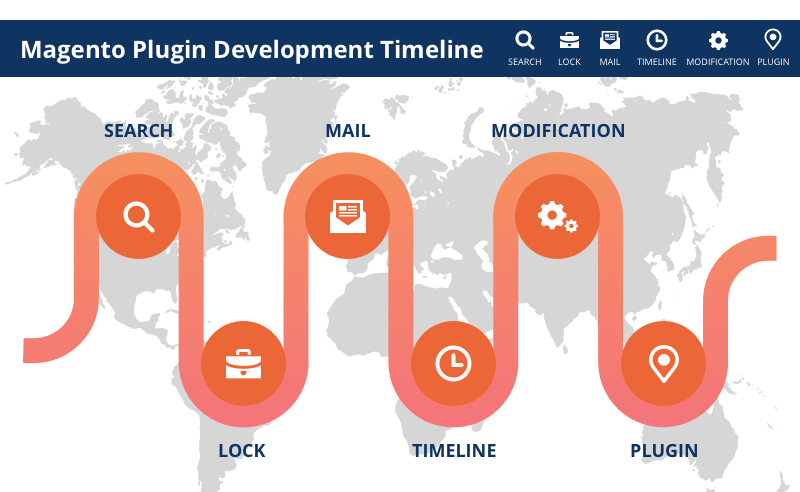 In addition, Magento comes with a robust community of both users and developers. Modules can be created to work with any Magento edition, from Basic all the way up to Enterprise.
The development of custom Magento extensions and modules is the best way to improve an eCommerce website, making it more flexible, more user-friendly, and more memorable by adding unique features.
The team at Dinarys has extensive experience in developing custom Magento modules. Here are some of the best features that have come out of our work the past several years.
Also read: Why Choose Magento for Building an Ecommerce Store?
Magento Search Extension
A well-designed search feature will help buyers find what they're looking for, and also make suggestions for items they may not have even thought of. A smart search function often has a "Frequently Bought Together" feature, showing buyers items that are complementary to what they find.
Magento Shipping Module
Some Magento editions have shipping modules included. However, they are fairly lightweight, and missing support for several important carriers. To provide a robust shipping experience to your customers, you need custom shipping module development. In addition to universal carrier support, custom modules can add features like shipping discounts based on previous purchases, or other criteria.
Magento Payment Module
With a custom Magento payment module, customers can choose among a wide range of payment processors. Dinarys can create a module that will perfectly match your business goals, including features such as discounts and payments in different currencies.
Magento Checkout Module
The basic checkout module is clunky, forcing customers to progress through several pages, filling out information on each. Frankly, it's annoying, and can drive away business. With an advanced custom checkout module, customers can make a purchase with one click.
Blog Extension
A blog is a powerful tool for any online business. Posting current updates, product reviews, and the latest news will lend legitimacy to your business, and drive traffic to your site. A good blog extension allows your visitors to leave comments and share articles via social media. All of this is good SEO, which translates to increased traffic, which ultimately means more sales.
SEO Extension
Magento's built-in search engine optimization (SEO) features are bare-bones, and won't do much to drive traffic to your store. An advanced SEO extension, properly used, will result in higher traffic.
Before you contact Dinarys or any team for Magento module development, let's take a quick overview of existing plugins. You can use these as inspiration for your own eCommerce site.
The Most Useful Magento Plugins
The best way to upgrade your Magento online store's functionality is by installing eCommerce modules and extensions. These plugins make your site a faster, easier, better experience for visitors, increasing their conversion rate into buyers.
There are so many eCommerce plugins and modules on the Internet. Sifting through them all to find the right solution can be a challenge for online shop owners.
At Dinarys, our team is ready to make the process simple. We've prepared a list of the best Magento plugins to enhance your store's features and functionality.
Ecommerce is an intensely competitive space, and Magento extensions aren't optional. They're vital for the success of any store using the platform.
Let's begin.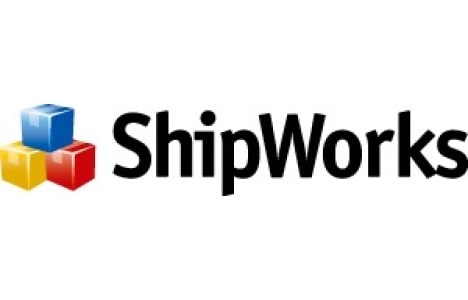 1. Shipworks
Breaking into the international market is a dream for many online retailers, and there are many inspirational success stories of people who have done just that. However, it's a big step, and not to be taken lightly.
Successfully delivering goods around the globe is a real challenge for most online retailers. The Shipworks plugin for this CMS makes it easier. The plugin has extensive functionality, including order updates, customer emails, and many others.
Shipworks scales so well, it's even used by large carriers like DHL and FedEx.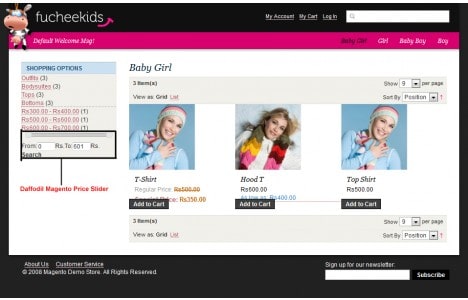 2. Price Slider Daffodil
One of the leading causes of customer frustration comes after they've searched the product catalog. Why? Because the search results might not fit in their budget.
To solve this issue, you can use the plugin Price Slider Daffodil. The extension filters search results according to price limits provided by the shopper. It smooths the customer journey for your visitors, helping them quickly find what they need. As a result, you'll see increased sales.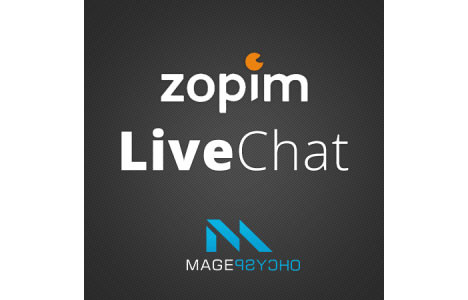 3. Zopim Live Chat
For today's online shoppers, even email isn't always fast enough. They don't want to wait for your customer service agents to answer a message, and they're likely to just go somewhere else.
The solution is a live chat feature, like Zopim Live Chat. Customers can interact in real-time with your agents, right from the store page. You can answer their questions and help them find their perfect product in seconds before they get frustrated and leave.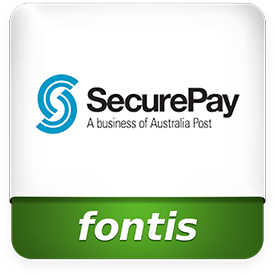 4. Fontis SecurePay
Secure online payments is one of the most important factors for modern online shoppers. Especially in the wake of recent security breaches at major corporations, nobody wants to use your eCommerce website without confidence that their transactions are secure.
Fontis SecurePay processes all payments using a SecureXML gateway. With this Magento plugin, online shoppers can rest easy that their credit card or bank account details are safe.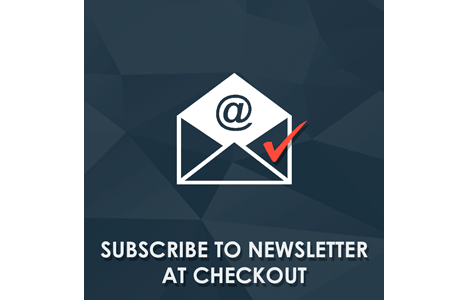 5. Checkout Newsletters
Newsletters are important to remind prospective shoppers of your site, and to keep paying customers coming back again and again. The Magento extension Checkout Newsletters adds an easy " Sign Up for Newsletters" option to your site. Using the plugin, you can convert more visitors into customers.
Also read – How to Build Rapport with Online Shop Customers via Newsletters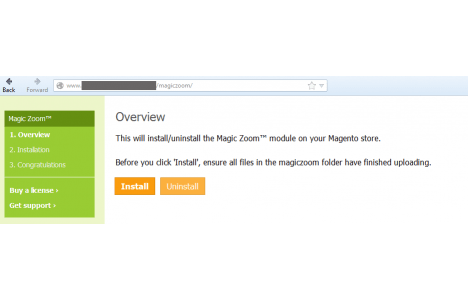 6. Magic Zoom
Clear, attractive, useful product images are another important factor for online shoppers. Just like in a brick and mortar store, online shoppers want to carefully inspect a product before buying.
With the Magic Zoom plugin, your customers can zoom in product images on your eCommerce site. It even works well on mobile devices.
7. Yotpo Product Reviews
This useful extension pulls feedback from the web to provide shoppers with more information about products. It's no secret that genuine, positive reviews about products will attract more buyers. Yotpo makes the whole process smooth and easy, seamlessly integrating with any Magento online shop.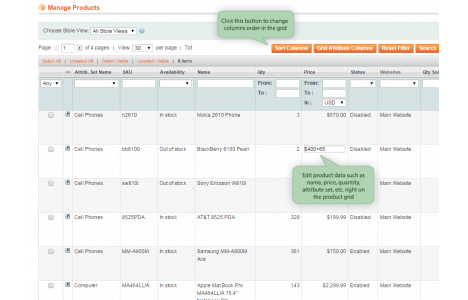 8. Extended Grid with Editor
Some online retailers have dizzyingly huge selections, dealing with dozens, hundreds, or even thousands of goods. Extended Grid with Editor is the best solution for these large online stores. It's tailor-made for large product selections, allowing you to easily update their information, edit product attributes and offers advanced sorting and filtering.
This plugin is especially helpful if you reprice your goods often, keeping up with market trends and other factors.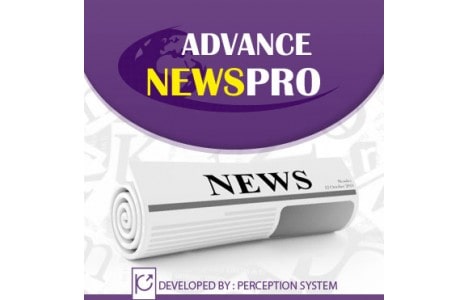 9. Advanced News Pro
It's important to keep your customers updated with news, achievements, milestones, and of course, sales. This plugin lets you do all of that with panache.
Advanced News Pro lets you sort news by category or products, as well as segmenting your audience. It also features a user-friendly interface and multilingual support.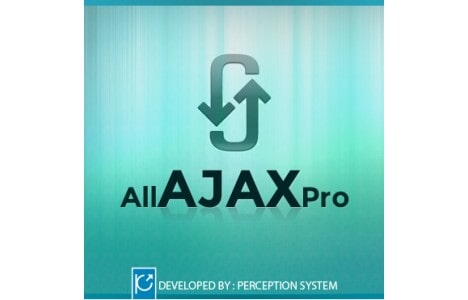 10. All Ajax Pro
This Magento extension provides several advanced features to smooth the customer journey. It includes a wish list, a refined shopping cart, goods comparison, and more. Highly recommended.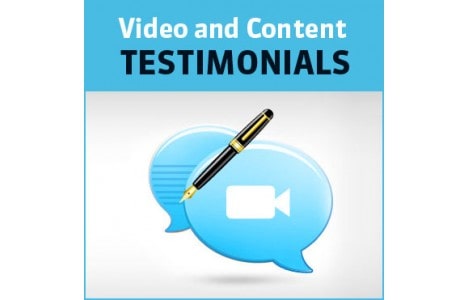 11. Video and Content Testimonials
This popular extension allows customers to share video testimonials. You and your online shop admins retain full control of the process, deciding who can post testimonials.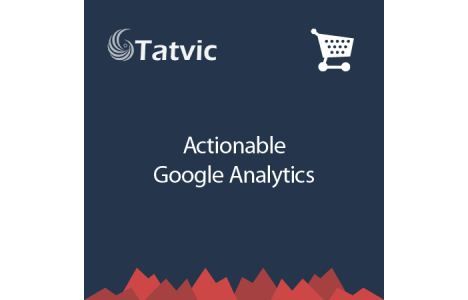 12. Actionable Google Analytics Magento Extension
This Magento extension expands and improves Google Analytics integration. In addition to the basic information about site traffic, you will be able to tie analytics to Product Refunds, track individual user IDs, make sense of IP Anonymized traffic, and more. All of this means more usable, actionable data, allowing you to concentrate more on business strategy.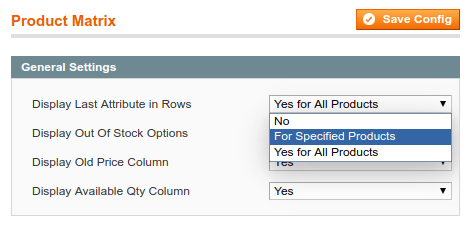 13. Product Matrix
Product Matrix is an especially useful plugin for international online retailers. It allows your visitors to see shipping rates, using such parameters as product price, quantity, and destination.
Choosing Between In-House and Third Party for Magento Custom Module Development
So, you've decided to order Magento custom module development. You now have two options. Choosing between outsourcing development to an agency, or hiring required specialists in-house, can be difficult.
When making this important decision, be sure to consider that a successful Magento online shop needs a developer, a UX specialist, and a designer. Any eCommerce site project needs to meet basic visual and user experience requirements, as well as technical functionality.
In a previous article, we detailed how good UX and UI design can increase online shop conversation rates. This design is essential for your business goals. Because good design requires an entire team of professionals, it's generally more effective and cost-efficient to outsource to a dedicated group. So-called full-cycle teams already have the required specialists and experience to build a Magento online store from scratch, including custom modules.
Also read - 5 Tips for Magnificent Ecommerce Website Design
The Professional Skills Needed for Custom Magento Module Development
Custom Magento module development might need a variety of skills and specialties, depending on your specific business needs, and the exact specifications for your project.
If your custom Magento module will only be used by store employees, like the website administrator, then you need backend developers fluent in Magento PHP.
On the other hand, a customer-facing module also needs frontend professionals, who can work in JavaScript, HTML, CSS, and are skilled in UI and UX design.
Finally, don't forget to budget for a project manager. Coordinating the team through the development process is as important as any individual skill.
QA specialists are also critical to the success of your project. Testing, evaluation, and workability trials will save you headaches once the site is live.
Building a custom Magento module requires a broad set of skills and a large team, as you can see. Unless you are expecting a billion dollars in annual revenue, we recommend hiring an outsourced team for custom module development.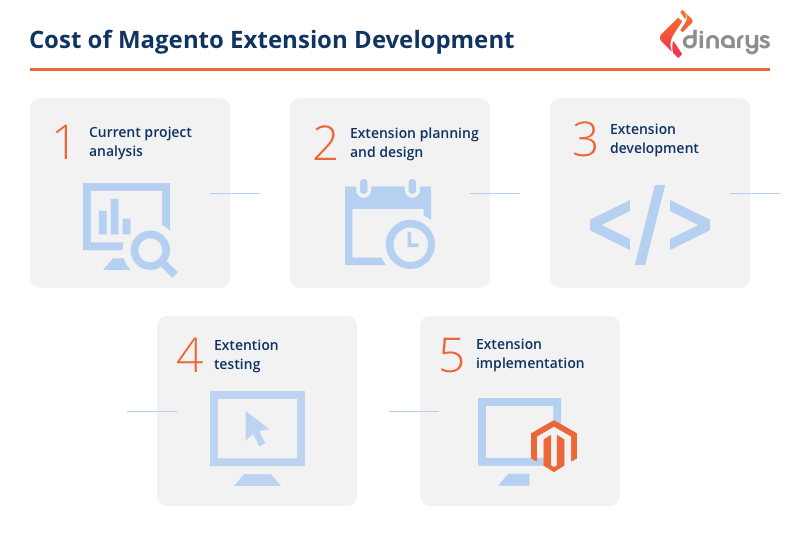 Also read: How to Hire the Best Magento Developers
How Much Does It Cost to Develop a Custom Magento Module?
Once you've decided to leverage an outsourced team for your Magento custom module development, the next step is to find a reliable partner. As in every business venture, the challenge is to find high-quality work at an acceptably low price.
At Dinarys, our clients often ask, "What is the cost of building a Magento extension?", and " How to create a custom module in Magento?".
The truth is, it's impossible to assign a universally applicable price to custom Magento extension development. Two custom modules that are almost the same could vary widely in price due to specific functions, purposes, and use cases.
All extension and module development is highly specific to the individual customer. However, we can give you some idea of how we execute a project.
A thorough analysis of your business goals and your existing online store. This part of the project can be time and resource-intensive. Depending on the scope of your project, the team could need anywhere from one day to one week to complete the analysis.
Planning and design of your Magento custom module. The team will firm up the project scope and estimate a price.
The main work of Magento module development. We take your specifications and our own analysis of your site and create the module.
Testing and QA of your Magento custom module. Before we implement your online shop module, we, of course, need to make sure that it works and performs as intended.
Custom module implementation and launch. The development team is responsible for all aspects of custom module extension, from inception to launch. Flawless integration of the module into your site is very important to us.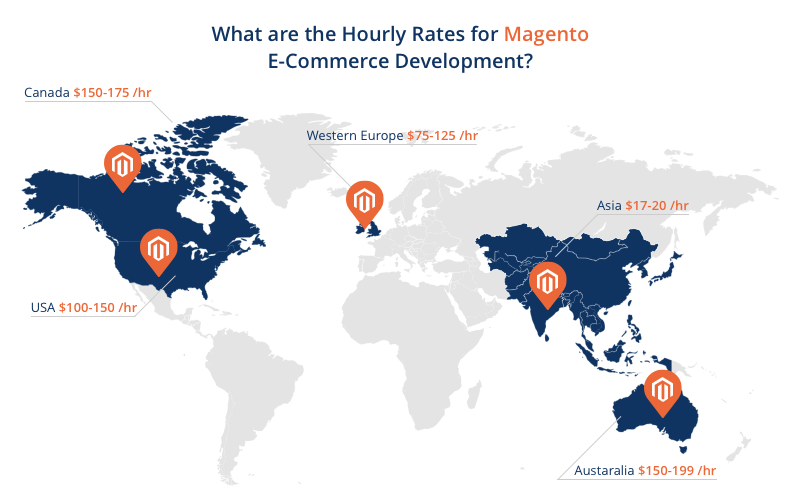 Magento Custom Module Development – The Dinarys Estimate
Arriving at a price estimate for custom Magento plugin development also depends on the type of certification the developer holds, and the country in which the work will be performed.
In a previous article, we described all the factors that determine the price of Magento custom online shop development. For the development of a single Magento module, we use much of the same information and processes. The primary difference is time. Developing a Magento extension can potentially be done in as little as one day, although usually, it takes a little longer.
Also read - How to Create an Ecommerce Website in Magento
Developing a custom Magento module usually takes the Dinarys team from 60-80 hours. One hour of development time costs from $50 - $250, depending on the specific people and skills involved.
Therefore, the total price of module development ranges from $2,500 - $5,000 per module. This is the cost of building a Magento extension and excludes the cost of any design work. Design costs from $750 to $3,000. Therefore, the total cost of an extension that needs design will cost from $3,250 - $8,000.
Project management and QA, which are crucial to any project, also incur additional costs. Be sure to budget for these important steps when planning out your custom Magento plugin development.
A good custom Magento module could take your online business to an entirely new level. If you've already browsed through the off-the-shelf Magento solutions available online, and didn't find one that suits your business needs, then it may be time to ask an outsourcing agency for a quote.
Outsourcing Magento custom module development saves both time and money. An outsourced team already has the employees, skills, and experience to bring your vision to reality. Unless you already have an extremely robust Magento development team in-house, outsourcing the project will be cheaper, faster, and better than hiring new employees.
Dinarys is an experienced Magento development house with many successful projects under our belt. We are always available for free rough quotes, and to discuss your project needs through online consultation. Fill out the form below, and a Dinarys team member will contact you ASAP.
Want to read more
Get fresh articles, news and case studies to your email firstly
Related articles