Why Choose Magento for Building an eCommerce Store in 2021?
Magento Feb 24, 2020

Main / Blog / Why Choose Magento for Building an eCommerce Store in 2021?
If WordPress is the best platform for websites, Magento is the best platform for online shop development. Magento powers e-commerce websites of popular retailers such as Nike, Samsung, Coca-Cola, and others. Still, this platform is also suitable for medium and small businesses.
Find in this article:
the detailed review of Magento as an e-commerce platform
сomparison of Magento web development with other e-commerce platforms
types of businesses Magento suits best
Let's get started!
Why Magento is still the top choice of the e-commerce industry
The convenient and user-friendly structure of Magento allows you to make changes quickly and manage a trading network with several sites in different languages. It provides fully managing the appearance, content, and functionality of the online store.
Magento value proposition
Magento slogan is "Designed to grow, built for flexibility." However, what does this mean exactly? This platform provides users with amazing opportunities to scale their business anyhow they like. Online retailers can start their online shop with basic e-commerce features, but as their business grows, they can switch to a more sophisticated Magento version.
As for the flexibility, this is also true in the sense that the open source nature of Magento allows you to integrate any custom feature or module. There are tons of plug-ins and extensions on the Magento marketplace. If your business needs something special, you can hire Magento developer to develop the module from scratch according to your requirements.
Dinarys has a large experience in building Magento websites. Often our customers ask for modules and plugins integrations.
For example, we designed Maxpay, a payment module for one of our customer's projects. It helps to manage credit card payments from around the world. The module is compatible with any device and supports the most popular currencies. Maxpay works internationally with the largest acquirer banks in Europe, USA, Canada, Great Britain, and Asia.
Dinarys made Maxpay available for all Magento users through the development of a dedicated plugin, which seamlessly integrates secure payment processing directly with an e-commerce store.
We build on-demand Magento extensions amplifying online store functionality and adding value to the business. Aiming the specific requirements, the modules present a stand-alone functionality and can be further used at any Magento online store seamlessly.
For example, we developed an online shop prototype on Magento 2. It offers the following features: blog, goods comparison, call-back option, several payment methods, shipment details, goods availability and one-page checkout. Our vision is an effective and clear website layout with an informative Homepage and high-converting product pages.
What's Magento's market share?
Above is a screenshot that shows the number of online shops that are powered by Magento. Magento holds 4.55% of the whole e-commerce market share which makes it the fourth largest ecommerce platform. Presently, this platform is powering 141,800 websites.

The most famous ecommerce websites built on Magento include: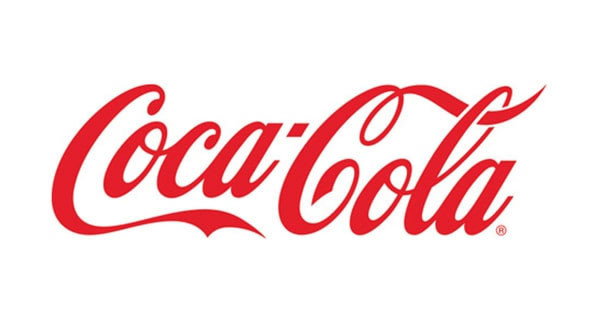 Coca Cola
We all know this famous brand of soft drink. The company uses Magento to power the online store for selling gift boxes, personalized bottlers and apparel.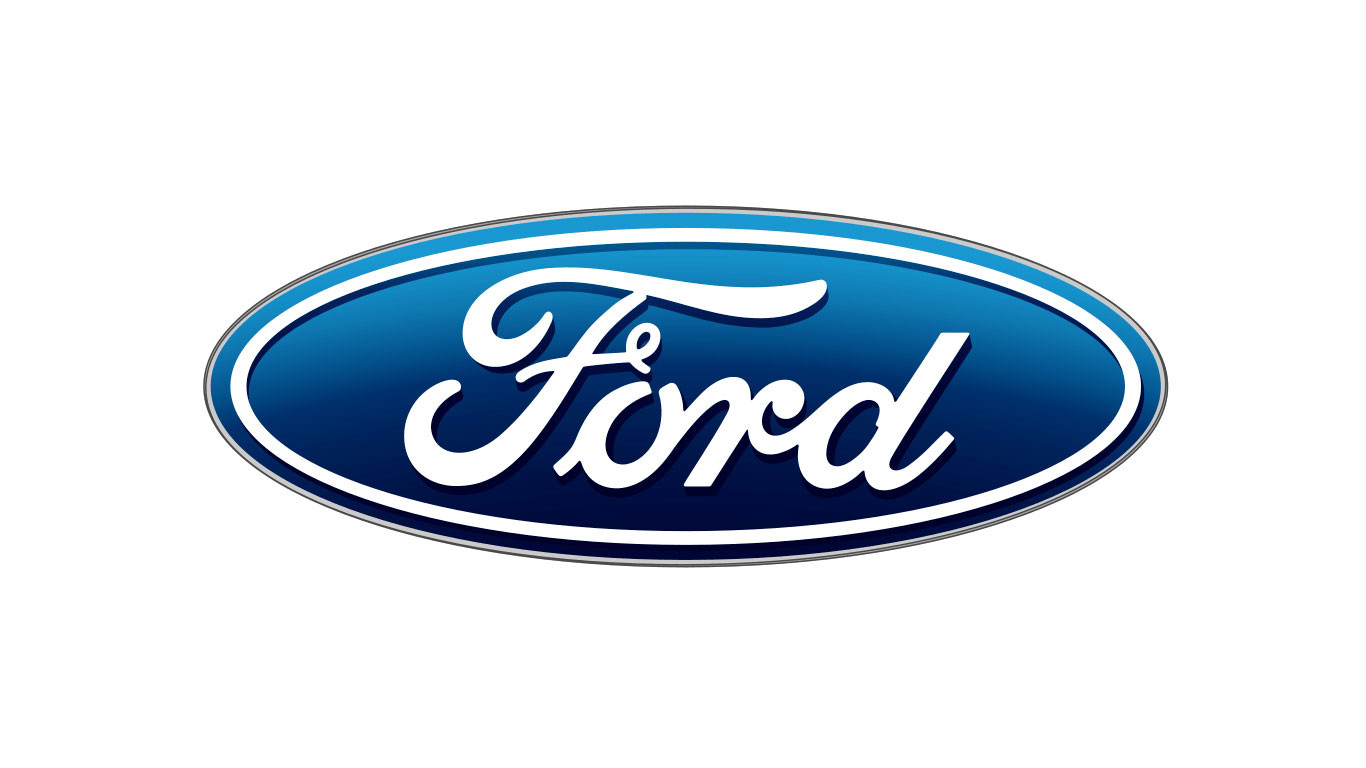 Ford
One of the most famous American companies. Ford decided to choose Magento CMS to sell Ford Accessories to online shoppers.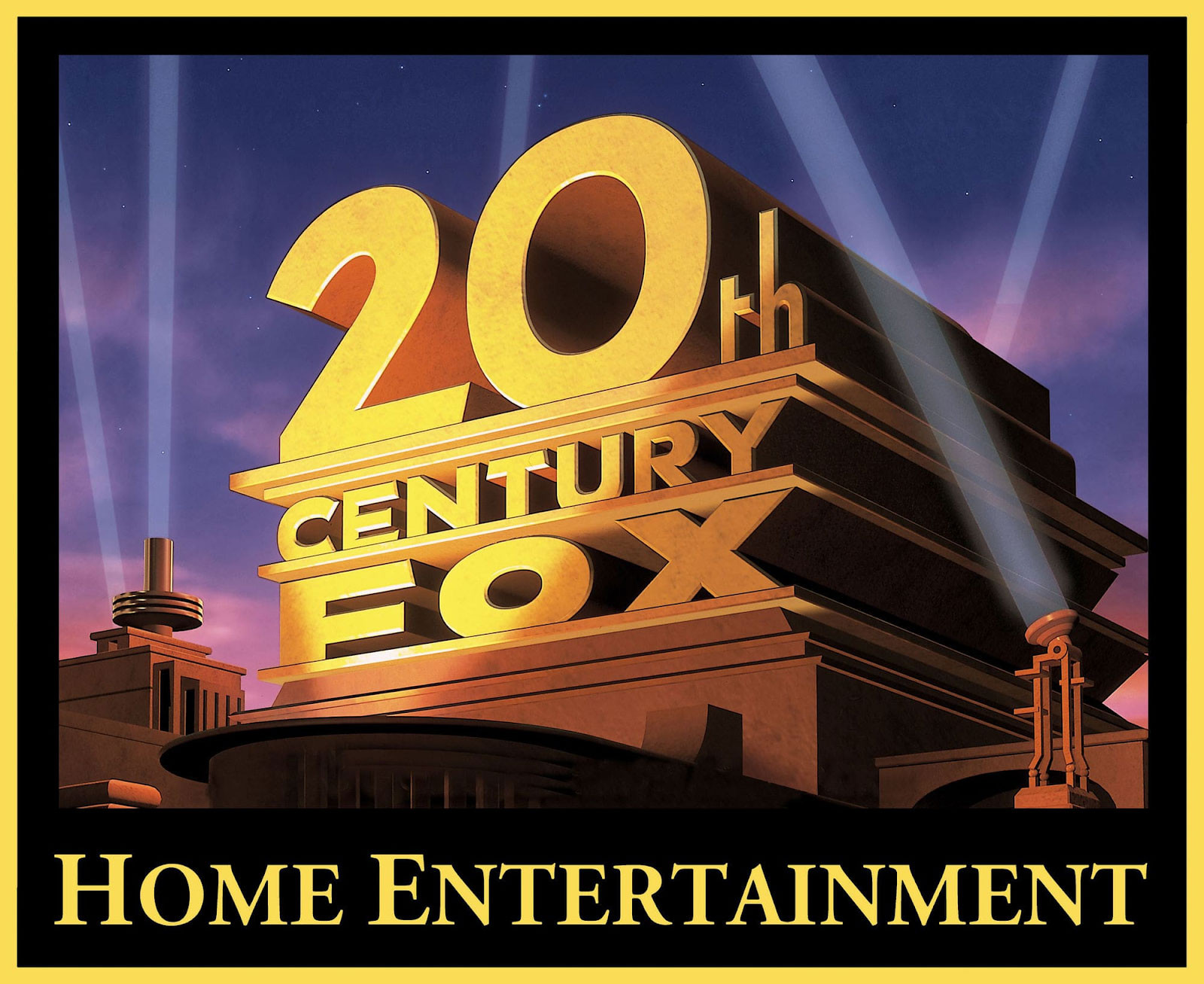 Fox Connect
20th Century Fox Home Entertainment launched their Magento based website on 6 January 2010.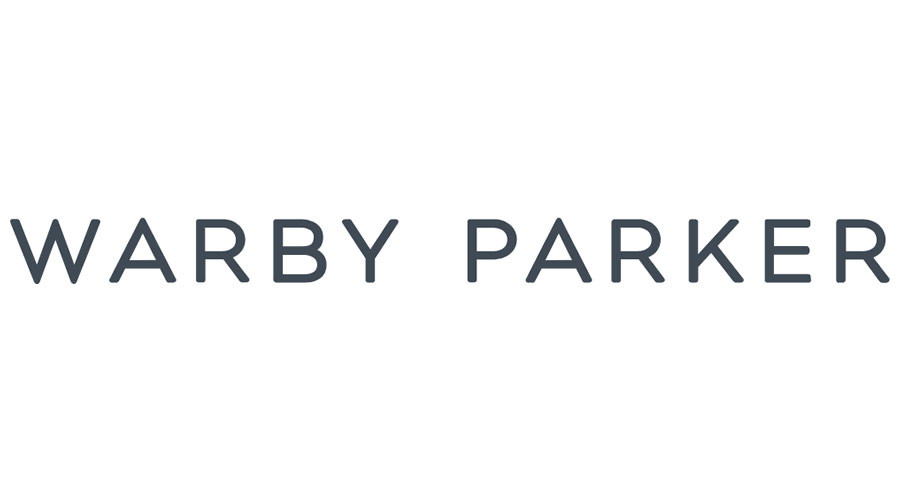 Warby Parker
This billion-dollar company known for prescription glasses and sunglasses, with 80% market share in the U.S. also chose Magento as an e-commerce platform for their website.

Olympus
Magento runs the website of this Japanese corporation, known as leading manufacturer of optical and digital precision technology in many countries.
However, Magento has other strong competitors; this will be analyzed below in the article. But it is important to understand that in terms of e-commerce business, there is no best or worst platform since every business has their own needs and budget, so the choice of the platform depends on many factors.
Magento's main competitors
Here is the most interesting part of this article. If all e-commerce platforms are different and developed for different business needs, then why do they compete? Keep reading to find this out!

Shopify
This platform is one of the leaders in the e-commerce space. It is also user-friendly. A store owner can set up an online shop without any external help. Other Shopify benefits are:
Convenient product management
Online store customization
Multiple payment modules
Order tracking.
The screenshot below shows how convenient Shopify admin panel is.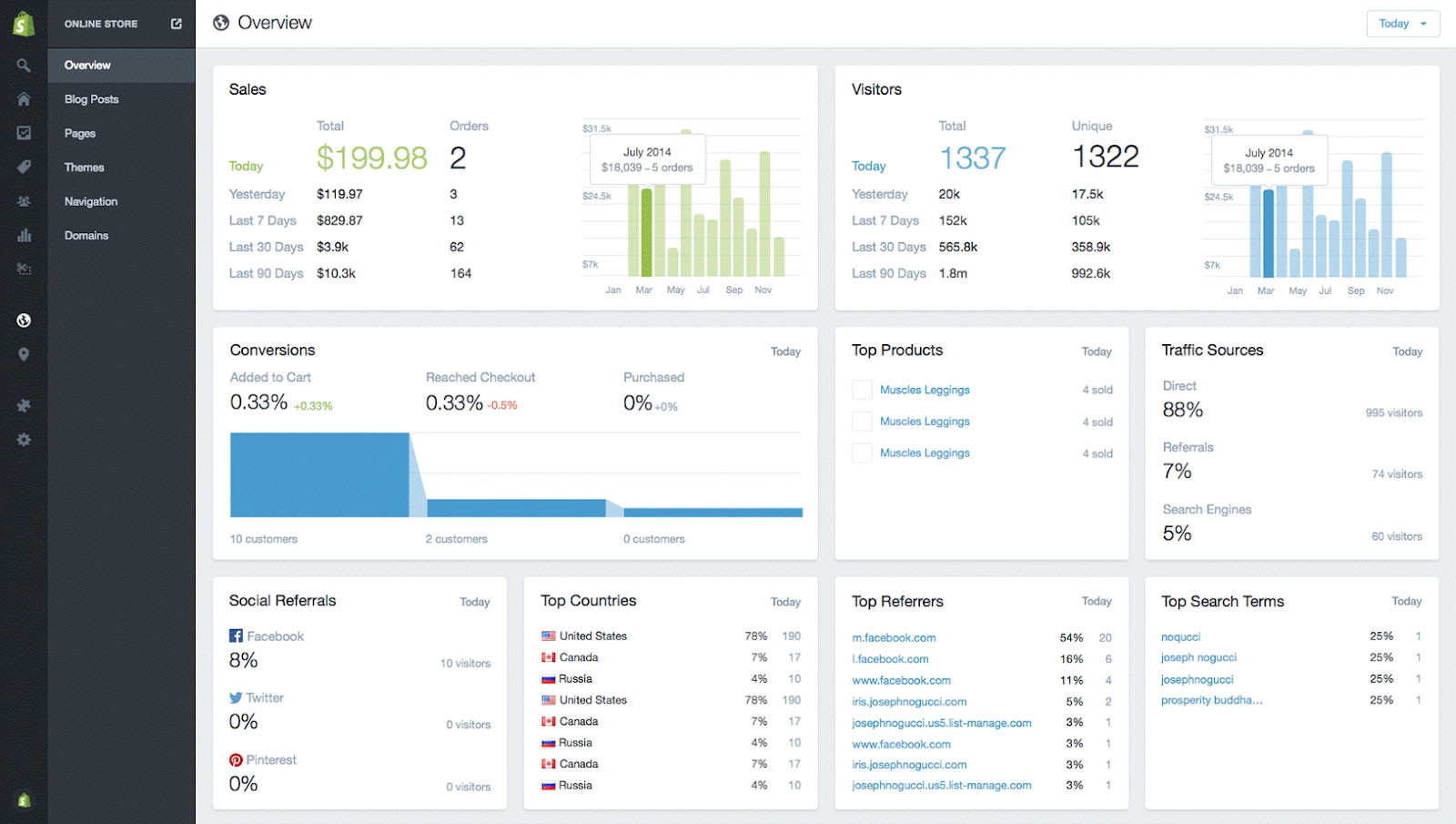 This platform has many advantages such as several pricing plans, a variety of themes, web hosting options.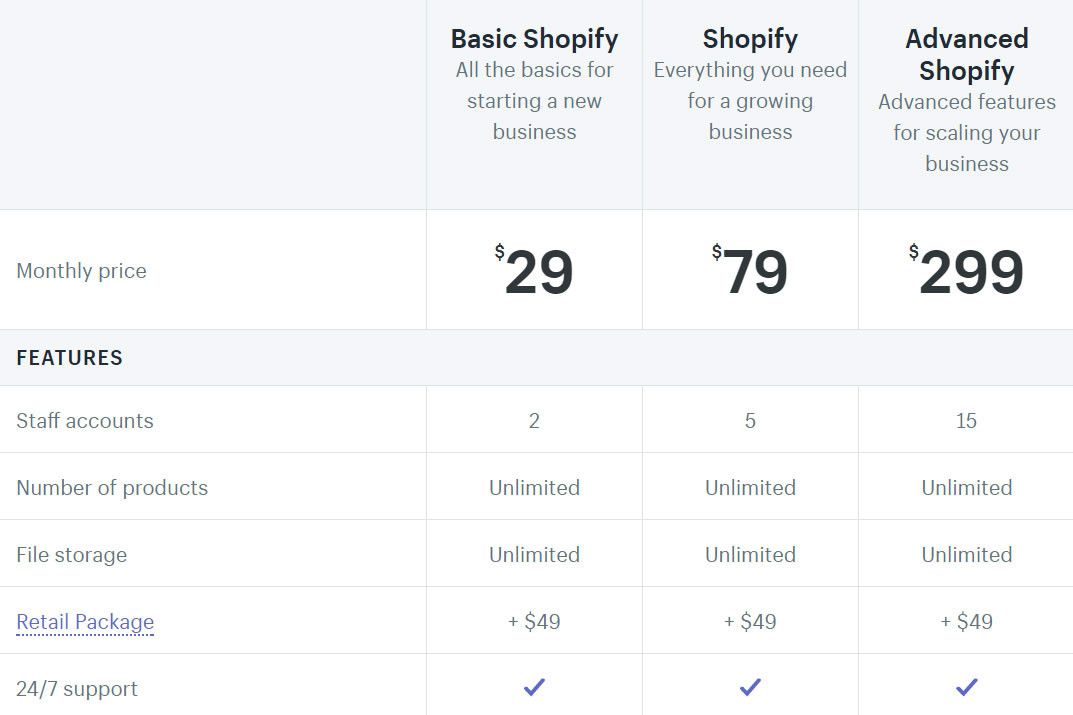 The latter can be tricky though, such that it will be hard to switch from Shopify to another platform because of web hosting.
The team thinks that this Magento competitor is the most easier and affordable e-commerce platform.

WooCommerce
This is not a platform basically. WooCommerce is a WordPress plugin that gives a website the features of an online shop. Simultaneously, WordPress is the most popular CMS in the world.
Unlike Shopify, WooCommerce is an open source platform which means it's completely free. Nevertheless, WooCommerce users need reliable hosting for their WordPress website. To add useful e-commerce features, such as mail automation, product filters, upsell and discount, you need to buy additional extensions for this plug-in.
The more features and extensions your online business needs, the more you need to pay.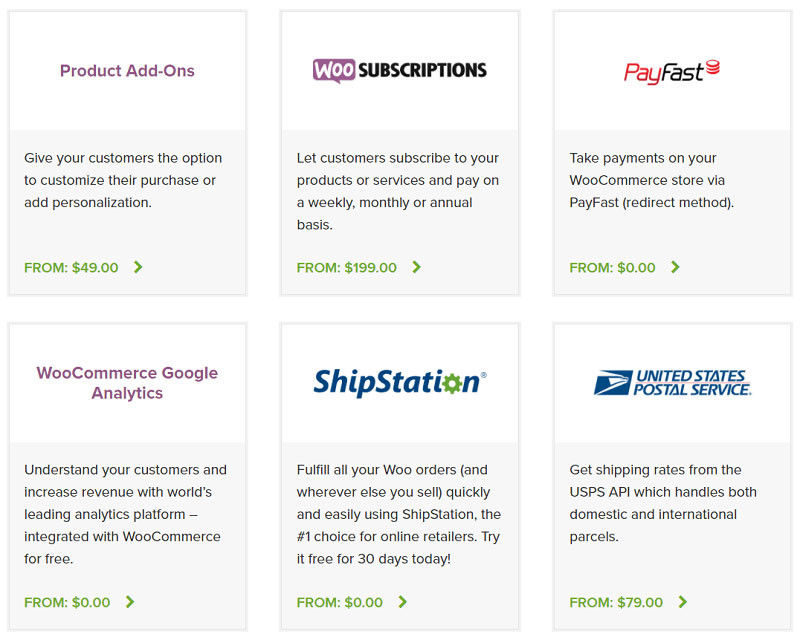 Some users are not satisfied with WordPress security level and frequent plug-in updates. If you're one of them, WooCommerce won't be the best Magento alternative for you. Still, with WooCommerce, you get more freedom in comparison with other Magento competitors, because users have 100% control over their online shops.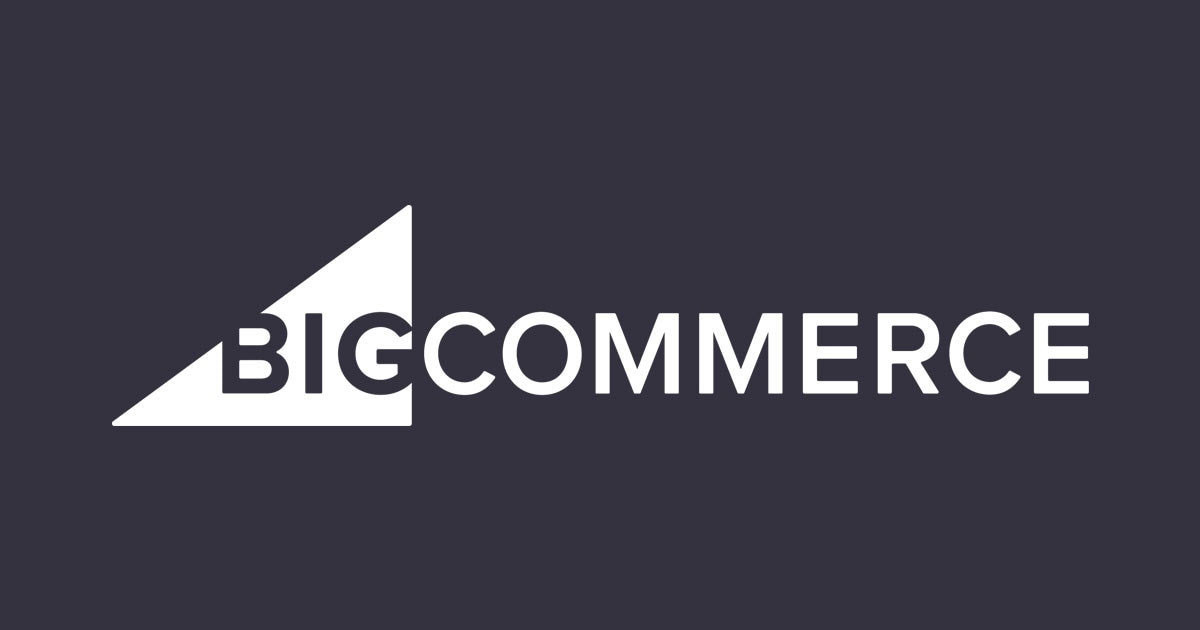 BigCommerce
This is another Magento competitor. BigCommerce appears to be one of the most popular e-commerce platforms.
It is a self-hosted solution, so there is no need to spend additional budget and time on buying a web hosting service.
BigCommerce users enjoy customizable templates. So you can change the website storefront according to your needs.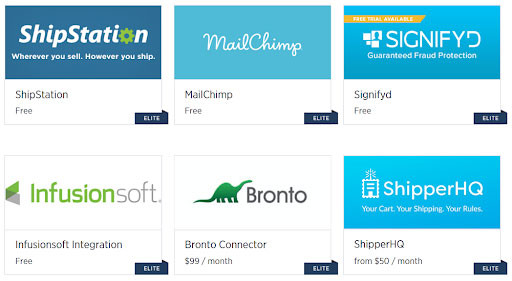 Users with HTML and CSS skills can customize the website without external help from third party web developers.
As many other SaaS platforms, BigCommerce charges a monthly fee for using it.
Depending on the size of your business, you can choose from the below four monthly pricing plans:
Bigcommerce Standard: $29.95 per month
Bigcommerce Plus: $79.95 per month
Bigcommerce Pro: $249.95 per month
Bigcommerce Enterprise: pricing varies, depending on your business requirements
For beginners in e-commerce, we would recommend using BigCommerce Standard plan since it includes all basic e-commerce features.
BigCommerce gives you a complete e-commerce website, so you can start selling and receiving profit from the very first day.
But a major drawback of BigCommerce is that limits annual online sales to $50,000.
However, if you plan to sell more products, you can upgrade your plan to BigCommerce Plus or BigCommerce Pro.
BigCommerce has a wide range of add-ons and plugins that might improve an online retailer's everyday routine.

Shopware
Shopware is one of the leading e-commerce systems, which use some of the largest European brands, retailers, and manufacturers in B2C and B2B industries. Shopware provides more flexibility and less complexity, so retailers have the freedom to quickly realize their growth potential. Among its benefits are:
Flexibility
Out-of-the-box features for smooth internationalization
Short time to market
The low total cost of ownership
Over 100,000 customers worldwide trust in Shopware. Shop fittings could be the perfect choice for online stores of any size. The platform supports multiple storefronts, languages, and currencies right out of the box.
Having reviewed other e-commerce platforms and their particularities, it's important to know why Magento is still a better option for some businesses.
Benefits of using Magento over its alternatives
To use e-commerce platforms such as Shopify, WooCommerce or BigCommerce, you do not need to hire an e-commerce professional. That's why these platforms are so popular among small businesses and beginners in online retail. At the same time, Shopify, WooCommerce and BigCommerce aren't the best options for a long-term perspective. If you're looking to grow and expand, you truly need a professional and customizable solution.
Using the Magento e-commerce platform you become a member of the professional community of talented developers and gain access to the resources of an ever-growing professional ecosystem. Thus, this is the way to open a large online store focused on the foreign market.
Scalability
Magento is the best choice for online merchants who have over 500 items or variations. As your business grows, you can still use Magento.
Open source software
While Magento is free and open-source software, Shopify is a commercial product and users need to pay for it. Unlike Magento, Shopify provides you with hosting, but you don't need to worry about that. However, if you decide to move your Shopify online shop to another CMS, there might be some problems due to the hosting.
Rich functionality
When comparing Magento with WooCommerce, we cannot ignore the fact that Magento offers more free e-commerce features. For instance, with Magento, you receive product personalization, grouped items and product reviews for free. At the same time, to add the same functions to your WooCommerce website, you need to buy additional extensions.
Customization
BigCommerce provides users with limited websites customization opportunities. The platform does not enable users to change cart functionality and core functionality of the shopping experience. The only customization users can add to their websites is the e-commerce theme or template, while Magento users can change literally every element of their online stores.
NOTE!
Your choice of e-commerce platform directly depends on your business and the size of your company.
For that, we have made a small hint for beginners in e-commerce on how to choose your perfect platform to avoid frustration in the future.
How do you differentiate between e-commerce platforms?
Magento suits businesses with over 500 items who are looking for a powerful and comprehensive solution in the long-term run. This solution gives you unlimited customization opportunities and access to a friendly developers' community.
Shopware is an excellent choice for small e-commerce retailers and start-ups and also for international companies thanks to its flexibility. It offers four different plans, which suit the size and the needs of the webshop.
Shopify is a great solution for online retailers who want to start selling as soon as possible. Consider this platform if you do not plan to switch to another e-commerce CMS and you are okay with existing themes and designs for your online shop.
WooCommerce is your platform of choice if you are looking for a mid-level solution with high level of customization. This WordPress plugin works great for mid-size online stores, however, if you are not satisfied with its admin panel, try another platform.
BigCommerce is a SaaS platform for quick online shop set up. But if you want your online shop to have a custom design, features and advanced marketing tools, consider another e-commerce solution.
If you still think that Magento is the best for your online business, continue reading. Below tells more about Magento benefits for small and enterprise businesses and more Magento perks for your future commercial success.
Does Magento really suit you?
We hope you are familiar with the term "open source solution." If not, let us explain. Magento has an open source code, so you or your e-commerce development team can change it the way it's needed.
You should also understand that Magento was designed by developers for developers. Therefore, if you do not have any experience in Magento web development, try something simpler or chose Magento Commerce paid plan, which includes development support for setting up an e-commerce website.
Based on our previous experience, Dinarys recommends being really careful with the code. Some of our clients tried integrating payment modules and other vital e-commerce features without developers but resulted in failure.
However, if you have enough money to hire a development team, you're safe. We've done multiple Magento projects and we would love to help you build your online store on Magento as well as develop custom Magento modules.
Magento for small businesses
Selling fewer than 500 products on the e-commerce website indicates a small e-commerce business. Often, such online shops have a small number of managers or the retailer personally fulfill every order.
Small businesses can use free Magento Community edition. But you will need some additional budget (from $4.000 to 20.000) to hire an e-commerce development team. Magento is free, but you need to pay for hosting server, domain and integrate online store elements that might be paid or free.
In case your small business can afford Magento Enterprise edition (from $15.000 per year), you will receive an online shop with many advanced features, such as:
segmentation with targeted offers
minimum advertised price
return management authorization
price and promotion permission
enhanced catalog and CMS
call center software with assisted shopping, etc.
Do not forget that Magento supports one-page checkout, guest checkout, shipping to other address and other useful features of modern online shops. It supports a wide range of payment solutions, including PayPal, Authorize.net and other.
Magento provides one-click payments, guest checkouts and shipping to other addresses if needed. You can even set up a 'bill me later' program to help your customers and finance the purchases.
Magento for established retailers
If your business has over 500 items for sale, your company should have representatives in other countries, and the management team should consist of the board of directors. You are the representative of a big business.
In most cases, an established business has enough technical experience or additional budget. So both Magento Community and Magento Enterprise editions might be suitable.
If you have the view of how your website should look and what functionality it has to offer, you can hire a freelance developer or an e-commerce development team to make all the necessary changes using Magento Community edition ( from $10.000 to $75.000).
In case you just want to launch a huge online shop without hiring third party developers, we recommend Magento Enterprise with already integrated e-commerce features. The license fee on Magento 2 Enterprise Edition depends on the online shop revenue. The prices vary from $22,000 to $125,000 per year.

For this price, you will receive such functions as:
Gift cart
Magento developers by request
Related product
Category permission
Customer Segments
Multiple wish lists
Private sales
Payment on account and other
For the full list of Magento 2 Enterprise Edition features, please visit the official Magento website.
Why choose Magento for your online business?
If you still doubt whether Magento is really a platform for you, below are some killer arguments on why you need to use this platform for your future online shop.
Affordable website development
If you are looking for an e-commerce solution for affordable and quick e-commerce website development, Magento could be your option. However, to develop your own online shop from scratch on this platform, you need to have PHP programming skills.
Another option is to hire an e-commerce team to set up an online store for you. The average price for Magento e-commerce website set up starts at $2000, but it may vary depending on the developer experience, the number of features you want to integrate, your region and your Magento version.
Multiple e-commerce websites
One of the reasons why Magento is so popular among online retailers is that it allows you to create several online shops and manage them from one dashboard. This works great for businesses who want to apply a comprehensive multi-store strategy for their success. Below is the list of the most significant advantages of using Magento multi-store option for your e-commerce business
Management of several Magento websites using a single dashboard
Addition of many products, as you like
Entering of foreign markets with online shops in other languages
Development of micro-websites for particular brands
Creating marketing landing pages devoted to targeting holiday and
Other.
If you want to increase sales by applying multi-store strategy, do not ignore this powerful platform trusted by many online retailers.
Sell on eBay and Amazon from your Magento website
Omnichannel strategy is extremely popular among online merchants. By increasing the number of your sales channels, you increase your profit.
Magento tries to keep up with current trends. For that, the company offers integration with such popular marketplaces like eBay and Amazon where your chances to sell your goods are much higher. The most important of it is that you can see and manage all the orders from your Magento admin panel
eBay is one of the most popular two-sided marketplaces where you can buy almost everything. If you want to increase conversions and attract more customers to your store, we suggest integrating the Magento extension for selling on this marketplace. But be careful, because this is a very complex type of integration and it requires advanced Magento e-commerce development skills. It would be better to hire an e-commerce agency to make all the changes for you.
The same applies to Amazon. To show your products or services to a wider audience, you can use one of Magento plugins for selling on Amazon. Since this marketplace is international, your online shop should be ready to process and approve payments from other countries and to ship orders to any destination.
All-inclusive e-commerce platform
Magento is an all-inclusive e-commerce platform that can be used for any businesses, including B2B and B2C segments. It has developed a large community with tons of manuals and tutorials. You can integrate multiple e-commerce features to your e-commerce website and make it convenient for your shoppers and marketing department. It supports many shipping modules that allow online retailers to sell goods to other countries.
Open source
The platform is open source which gives online retailers the freedom to customize their websites according to their business needs. This also means Magento has a free plan, which you can receive a powerful and comprehensive platform without any additional costs.
Thousands of extensions for customization
Another Magento benefit is unlimited opportunities for customization. If your business has a brand identity and you want to amaze customers with unique shopping experience, this can be achieved using Magento.
The fastest responding e-commerce platform available
Most importantly, Magento is the fastest e-commerce platform. What this means to your business is explained below.
A high bounce rate and cart abandonment are the reasons why your online shop does not bring profit. Also, one of the reasons why customers switch to another online shop is slow page loading speed. If you choose Magento as your platform, you will never face these issues.
Various payment options
To make your online shop successful, you should think about multiple payment options since users might not be satisfied with one payment method. Fortunately, Magento supports almost all popular payment methods, including:
PayPal
Authorize.net
Google Checkout
Amazon payment and
Other
SEO-friendly
Magento is an SEO-friendly platform. This is an additional advantage over your competitors. If you integrate necessary SEO plugins and extensions, your customers will find your products online without problems. Remember that high traffic results in high conversions.
Mobile-friendly
Today, many customers prefer mobile shopping. Magento offers mobile-friendly online shops that could be turned into convenient mobile apps. Moreover, you can manage your online store from your mobile device to make your business even more productive.
Freedom to choose a hosting service
Unlike Shopify, Magento gives users the freedom of choosing their preferred hosting server.
Below is a list of most popular hostings for Magento e-commerce website.

ZeroLag
This hosting for Magento websites is fully managed. The company is an official Magento hosting partner. The hosting supports both Magento Community and Magento Enterprise editions. ZeroLag user can configure the hosting environment for the business requirements.
Price: Request Quote

Platform.sh
This company provides cloud hosting services for Magento 1 and Magento 2 versions. Their main API is Git. So, developers can manage the project within their terminals. Platform.sh gives users a 30 day trial period.
Price: From $50/month

Nexcess
This hosting provider is a perfect choice for medium-sized businesses. Together with a reasonable price, users also receive technical support and able to handle Magento concerned question.
Price: From $19.95/month
Easy integration with other software
If you use other software for running your business such as CRM, ERP or marketing automation tools, Magento allows for integrating your online shop with almost any other software.
Support for multiple currencies, tax rates and languages
Magento supports multiple languages, tax rates depending on your country and multiple currencies. The only thing you need is to find the necessary modules and plugins for further integration to your online shop. Doing this, you can manage several online stores for particular geographical locations.
When Magento might not be the best choice
As mentioned earlier, Magento is not always the best platform. Discussed below are cases you should use something simpler, like Shopify.
If you have no experience in coding, no budget to hire an e-commerce team and you need to set up an e-commerce website as soon as possible, try another platform.
This open source solution requires users to add all e-commerce features themselves. On the one hand, you can add any feature. But on the other hand, you won't be able to set up your Magento store correctly without developers' help. Even if you spend a huge amount of time reading manuals, it can't guarantee that your website will operate properly.
How do you find a Magento developer?
There are several common and effective ways to find a developer for your future e-commerce website. Below, we share brief information about each of them.
Linkedin
This social networking service allows you to see the developer`s skills and previous experience. The simplest way is to search by skill and then, find the developer from your region or other location. Premium Linkedin account will help you to see more candidates.
Magento forums
Magento is known for its huge community of developers. You can find your future developer from those who are more helpful and active at the forums. The most suitable way to come into contact is to send a private message to see whether they are interested in working on your project.
Freelancing platforms
The most common practice today is hiring a freelancer for e-commerce development. There are many platforms that allow finding the dedicated Magento developer, such as UpWork and Fiverr. You can post your requirements and find a developer who will provide you with Magento development services.
Local Magento development agency
If you are not very comfortable about hiring a person from the other part of the globe, you can find local Magento development company with good reviews.
Final thought
We hope that this article helped you to decide whether Magento is the right e-commerce platform for your store.
If you have a project in mind or some additional questions about Magento platform, let us know, and we'd be glad to help you.
Want to read more
Get fresh articles, news and case studies to your email firstly
Related articles