PLUGIN
ConnectPay
Payment system providing modern virtual banking services for online businesses.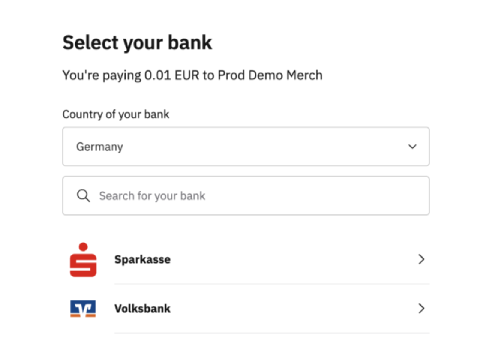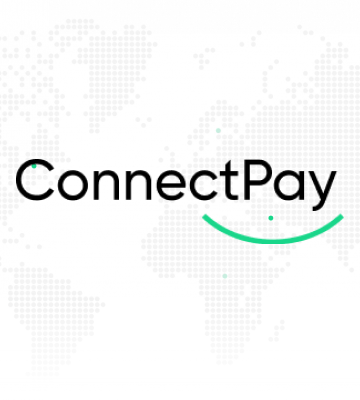 Client Information

ConnectPay is one of the fastest-growing electronic money institutions in Lithuania and the leading fintech hub in continental Europe for providing banking services to internet-based companies.
ConnectPay customizes solutions for iGaming, marketplaces, platforms, and e-commerce.
ConnectPay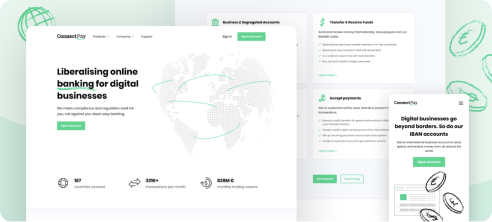 Challenge

The client's main business challenge was to develop ConnectPay modules for stores using Magento and Shopware e-commerce platforms and enable the stores to collect payments from customer bank accounts in the Netherlands, Germany, Finland, and Lithuania.
Client
Connect Pay
Lithuania
Project timeframe
December 2021–ongoing
Project goals
1) Analyze the client's documentation and requirements
2) Create new modules
3) Create guides for new modules
Project team
1) Tech Lead
2) Magento Developer
3) Shopware Developer
4) QA
5) PM
Project Tasks

Having analyzed the client's documentation and requirements, we developed the following list of project tasks:
01
Create new modules and provide the capability to
1. Add module settings to the admin panel.
2. Add a new payment method to a store's checkout.
3. Initiate authorization flow after orders are placed.
4. Check payment status using API.
02
Establish the correct interaction of modules with the client's APIs.
03
Create guides for new modules.
04
Develop instructions for the client to upload modules to Magento and Shopware marketplaces.
05
Prepare modules for upload to the marketplaces.
Magento
Settings screen Magento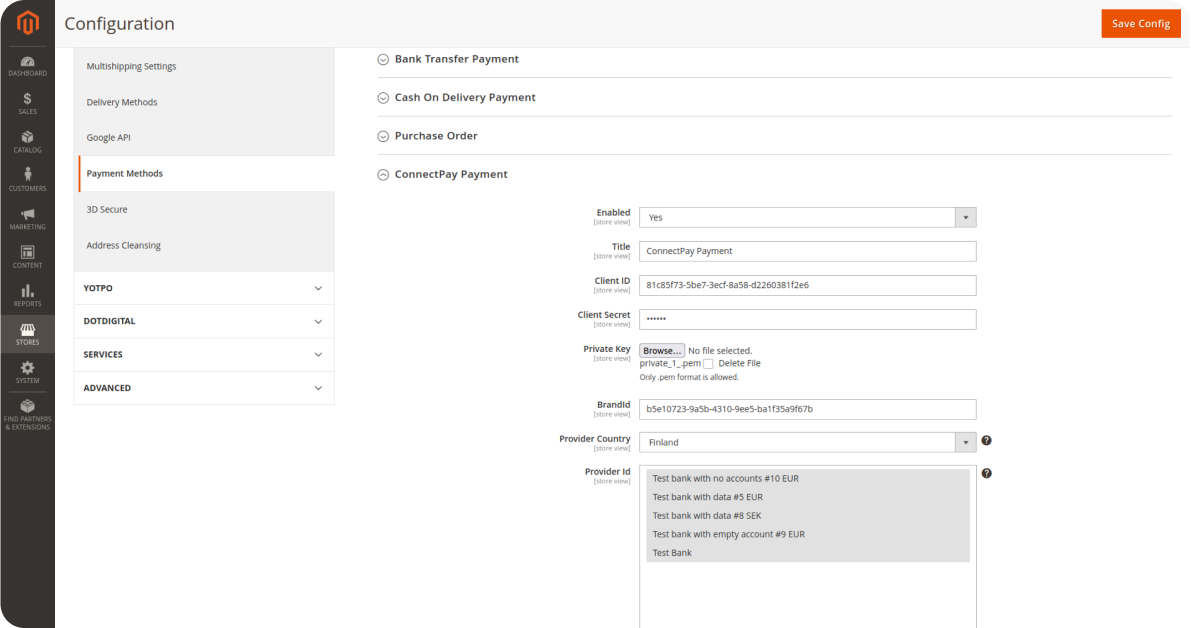 Checkout Page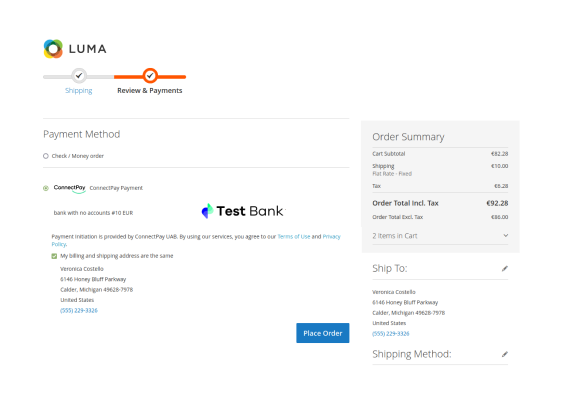 Shopware
Settings screen Shopware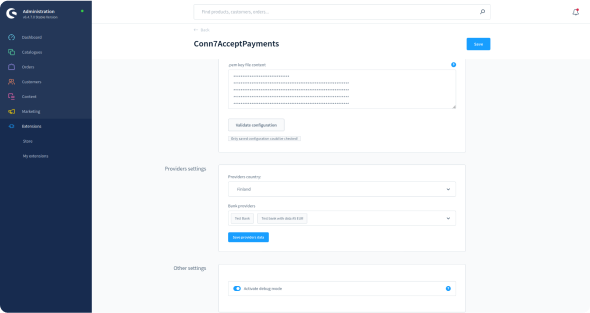 Checkout Page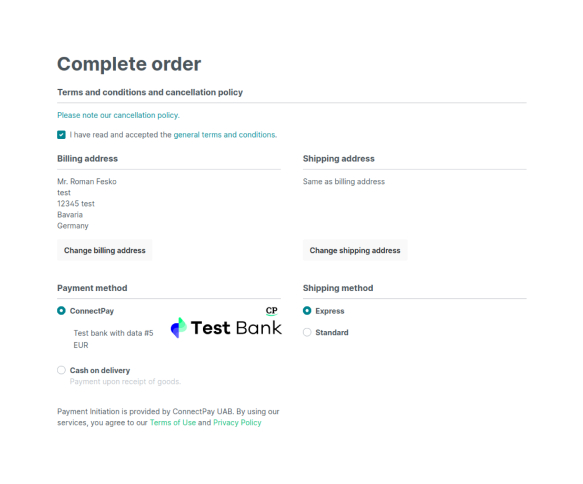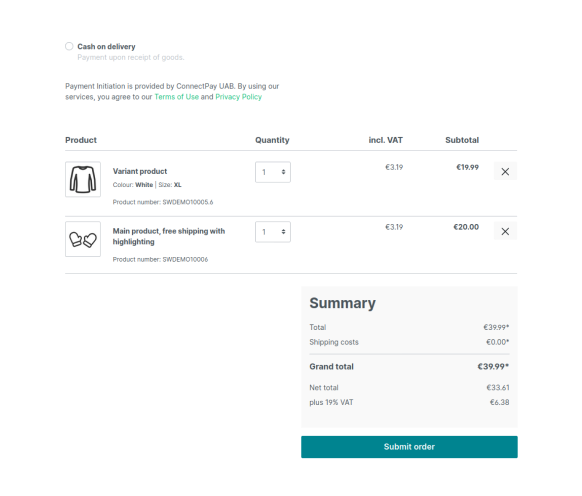 Results
We developed the modules that can be downloaded from the Magento and Shopware marketplaces and used to initiate payment requests, check payment status, review payment details, obtain a country-level list of banks/providers, and customize the checkout page.

Now, ConnectPay users can check out with a variety of local banks and receive instant payment status notifications. Furthermore, Magento and Shopware store owners can create customized payment options using their payment gateway API and automatically reconcile payments. ConnectPay clients enjoy the modules' responsive mobile and web design, secure payment method, and multiple language support.

In addition, we have developed guides for our clients that explain how to install and use new modules and upload them to the marketplaces.
Business Metrics
+3%
Increasing productivity

"Dinarys did a great job! They are very attentive to details and organized from a project management perspective. We received the solution on time, and now everything is working just smoothly. It was indeed hassle-free cooperation. Looking forward to our further partnership."