eCommerce
May 11, 2020
What is the best eCommerce platform for wholesale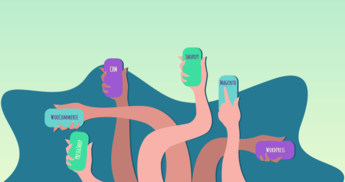 Content
If you have decided to start a B2B eCommerce website, you will probably be faced with such dilemmas as choosing the online wholesale e-commerce platform. There are many options to use but, first, you should know about the advantages and disadvantages of each.
This article is aimed at those who are tired of searching for the best eCommerce platform for wholesale. Below, you will find a short B2B industry analysis and comprehensive description of modern B2B eCommerce solutions. You'll learn about the types of B2B eCommerce customers who are waiting to use your website. In addition, our B2B eCommerce platform comparison will save you time and provide a clear understanding of what a wholesale eCommerce platform can be.
Consider this before you launch your wholesale eCommerce platform
B2B is a very promising market. In 2017, the B2B segment earned $7.7 trillion, while the B2C segment came in at only $2.4 trillion. We see the same situations on the Internet.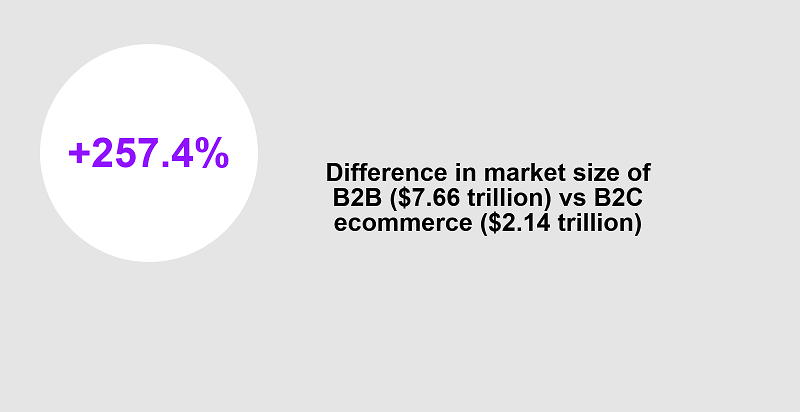 Things to considerbefore you launch your wholesale e-commerce website
B2B is a very promising market. In 2017, the B2B segment earned $7.7 trillion, while the B2C segment came in at only $2.4 trillion. We see the same situations on the Internet.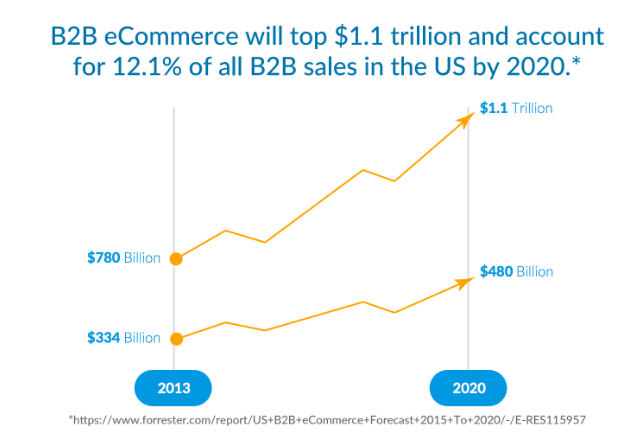 The Statista chart shows a B2C sales increaseup to $2356 billion in 2018.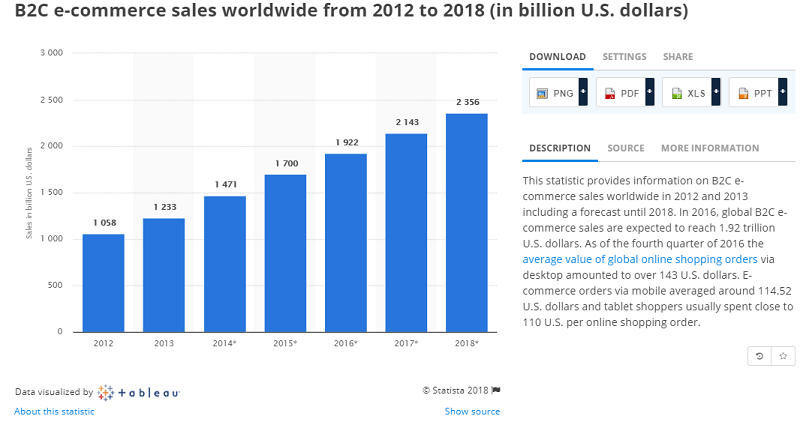 This is an illustration of the gross merchandise volume of the global B2B e-commerce sphere. Surely, you will agree that the sums are impressive.
Based on these figures, we can say that eCommerce features are vital for every B2B website, since most B2B customers expect the B2B wholesale website platform to be as comfortable as a B2C online shop. In addition, a customer journey depends on eCommerce platform features, so you should be very careful when choosing an eCommerce platform for your B2B business.

When creating your e-commerce wholesale website, you should be aware of the most popular B2B eCommerce website features. Below, you can find our list of the top five B2B eCommerce features to pay attention to when searching for an appropriate platform.
Top five features of the wholesale website platform
#1 Synchronization of Data from multiple channels
Today, the customer journey includes multiple devices and channels. Many shoppers research services or products before contacting sales representatives, and this is true with both B2C and B2B. Selling your goods on multiple platforms usually results in 190% more sales, compared to single-channel retail.
Multi-channel retail sounds like it can bring in huge profits easily, but there is a down side. Selling via channels, marketplaces and platforms become very complicated because all customer data, payment information and delivery details are on different websites. If you aren't careful, this can lead to missing orders or sending incorrect orders to your customers.
You might also like: What is the Best Multi-Channel Ecommerce Platform?
The saving grace is to use an eCommerce platform that allows multi-channel synchronization. With this, you'll be able to check all orders from all channels directly from your admin panel.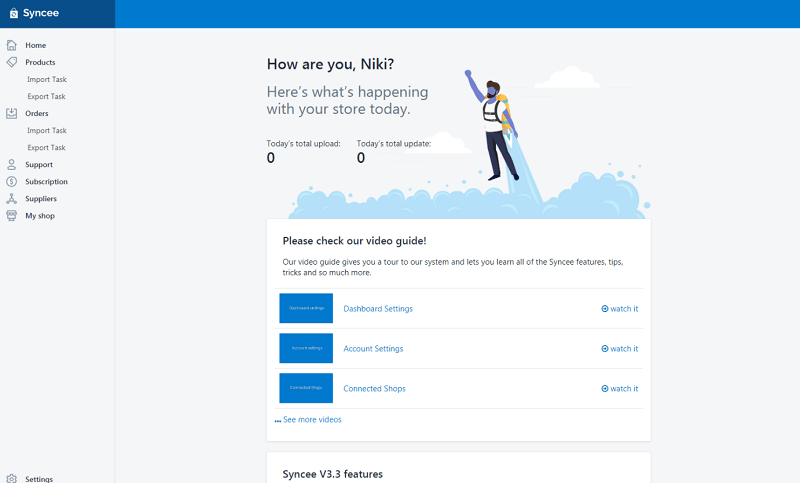 The additional option is to use an app, like Syncee, that will help you switch between channels and improve inventory management. It also helps to increase data accuracy by eliminating missing information and duplicate products.
#2 Integration of a website back-end with third parties
Your B2B eCommerce website is not the only way to engage your customers. There are many pre-sale points like ads, content and research. Most B2B eCommerce websites also provide customers with post-sale experience, including cross-selling, fulfillment, upselling and onboarding.
To manage all customer touchpoints, your eCommerce B2B website should have features such as integration with other tools and platforms.
Integration might be extremely helpful to analyze customer behavior. Why does your business need this? Let's explain. 86% of consumers find that personalization informs their purchases. Moreover, 52% of customers will switch to another brand if there is an absence of the option to personalize communication.
Personalizing shoppers' experience is the result of eCommerce website integration with other tools. This is why you will gain more loyal customers using a third-party platform integration.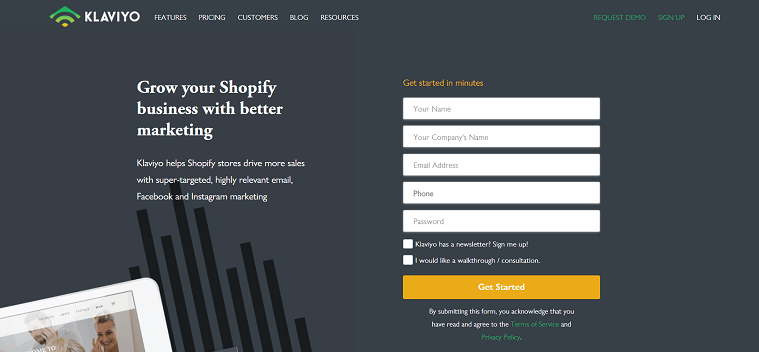 If you want to focus on e-mail marketing, consider Klaviyo. This service allows customers to create deep segments and personalize e-mails in an authentic way.
#3 Opportunities for Content Marketing
There is nothing new when it comes to content marketing. Still, this powerful tool increases recognition and awareness, engaging customers into the sales funnel.
Content marketing not only helps your customers find out more about your brand, goods or services but also works well for SEO and search engines. Remember that keywords help your potential customers find you among other retailers.
You might also like: 7 Key Advantages of CRM for E-Commerce
What kind of visual content can you use for your B2B eCommerce website? There are many options, including not only blog posts but also infographics, videos and landing pages. You won't lose if you also include social-media sharing buttons.
Despite the fact that today, we see most content marketing examples in B2C, it also works for the B2B segment.
#4 Customer support services
A study conducted by Harvard Business Review said that delays in communication between sales representatives and customers have a negative impact on conversion rates.
To be more specific, a five-minute delay in communication with a customer decreases your chances of making a sale by 400%. Please note that most B2B companies do not answer customer requests within five minutes.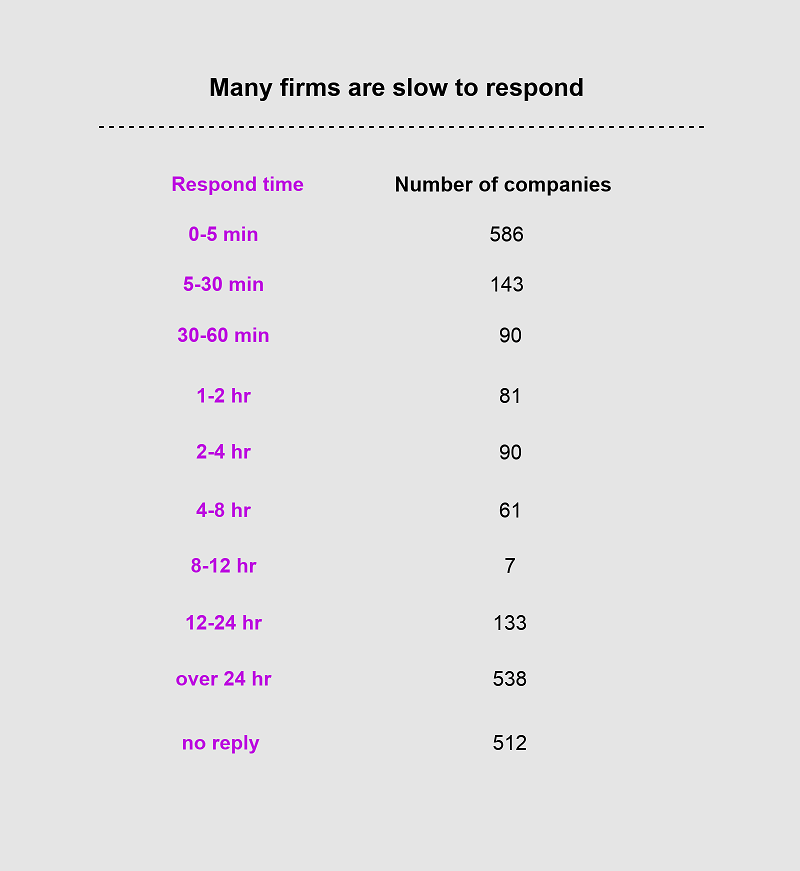 For sales in the B2B segment, it is important to follow up within five minutes, by e-mail or phone. To make the communication process seamless, you can include live chat communication to the list of your B2B eCommerce features.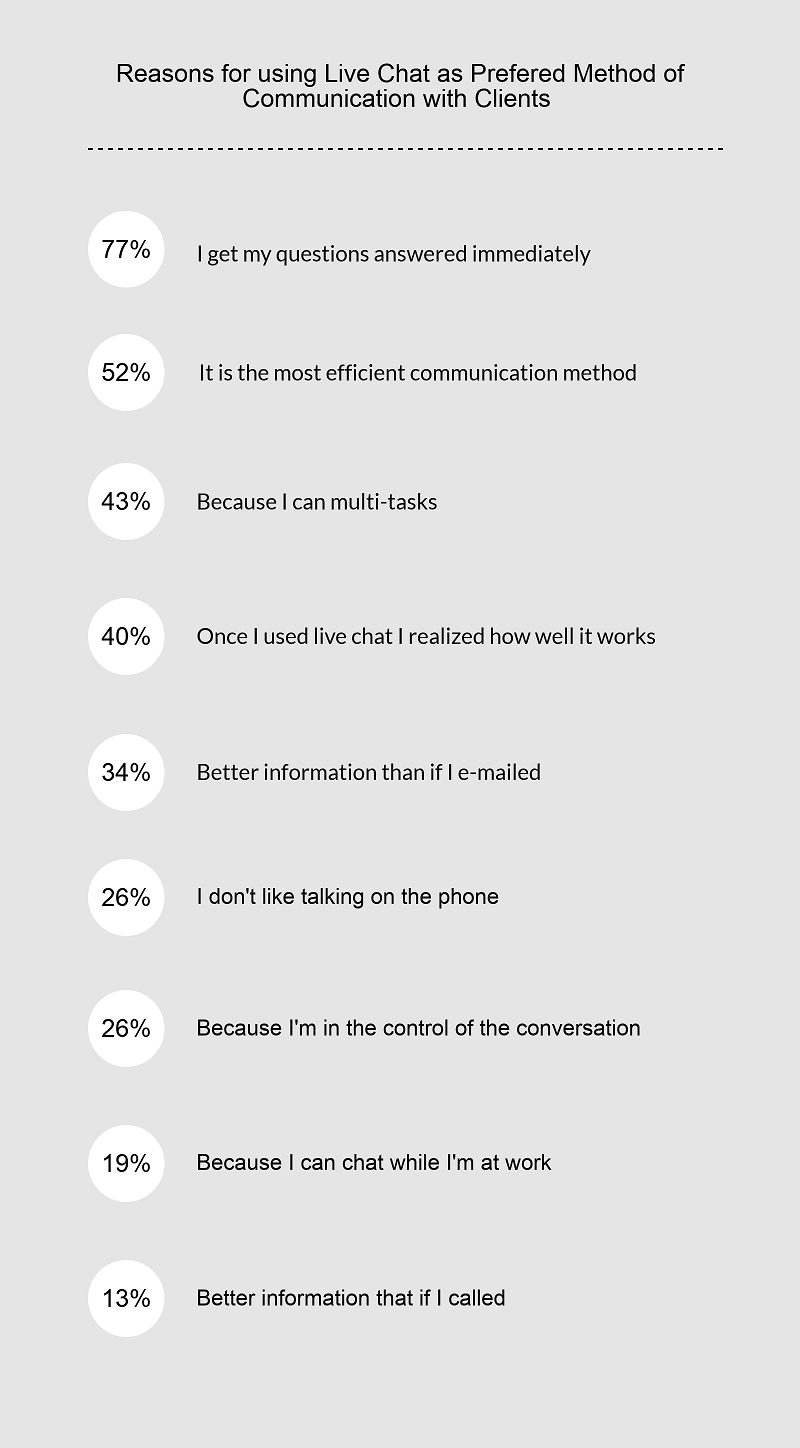 92% of people said that live chat is better for communication with companies because they receive answers as quickly as possible.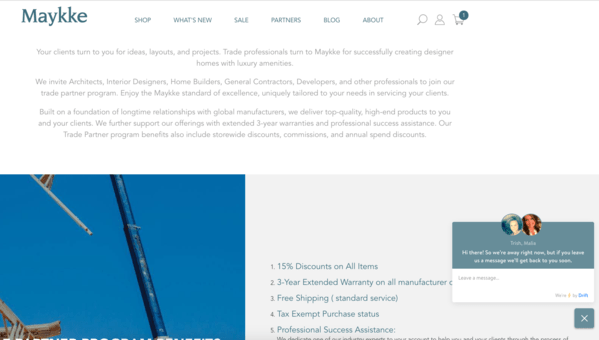 Maykke uses their live chat for communication with their clients to improve the communication process, and they implemented Drift for rapid answers. The solution uses catboats to allocate customer questions to valid departments and persons in the company.
#5 Mobile version of B2B eCommerce site
The development of mobile technologies has opened up many opportunities for modern online retailers. It is no secret that B2B and B2C shoppers use their mobile devices more often than desktops. That is why a mobile-friendly website is a must.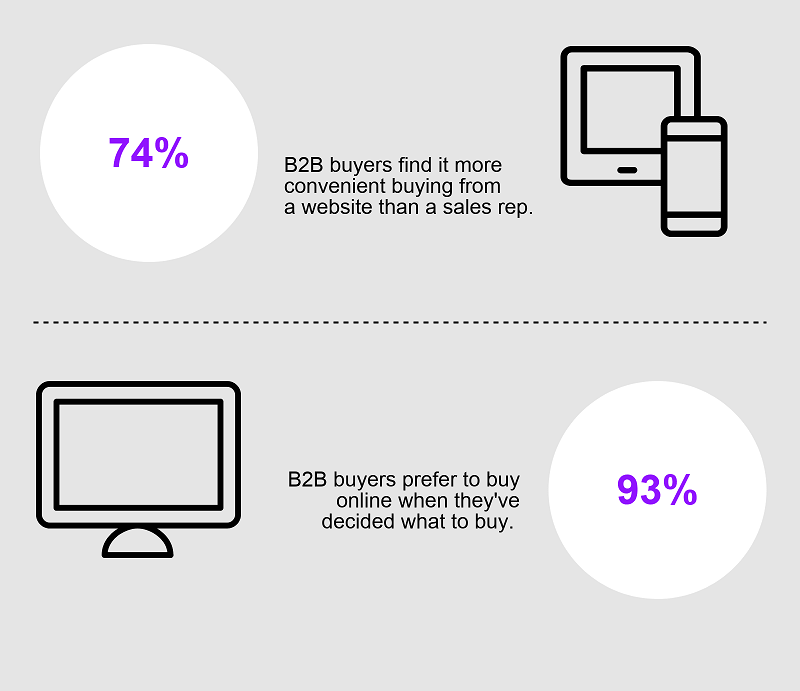 But some eCommerce layouts do not provide customers with a smooth mobile journey, because the eCommerce website should also be responsible. Such optimization will provide customers with a convenient catalog view and checkout process and, as a result, you will increase your income.
You can even find potential issues on your own. Using this Mobile-Friendly Test, online retailers can quickly uncover the weaknesses of online shops.
You might also like: How to Integrate a Payment Gateway in Your eCommerce Website
The main idea is that your potential clients should have a simple and convenient purchase experience, even on mobile devices.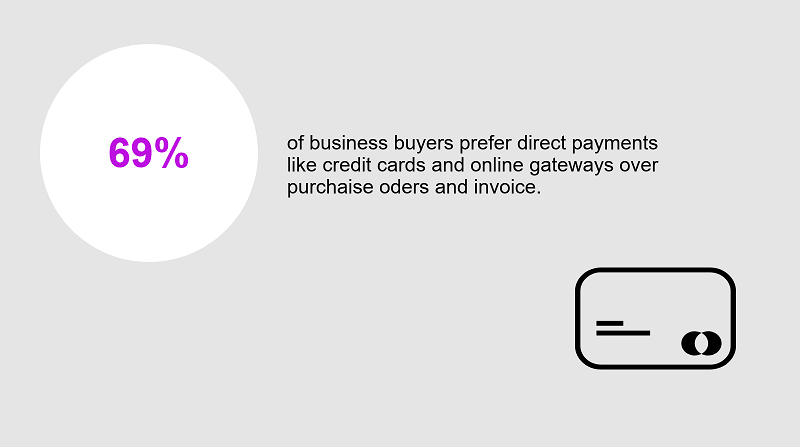 How can you simplify the checkout process?
Simplify or remove long forms with multiple steps
Improve the payment process by integrating on-page checkout
Also consider integration with Apple Pay, Amazon Pay or PayPal to make this stage of the sales funnel even more convenient.
What the best e-commerce platform for wholesale shouldlook like
The options below will give you a clear idea of the main features of an ideal B2B eCommerce platform
It should completely meet your business needs
The platform should be scalable since your business will probably grow
It should have multiple interaction features
You should be comfortable with the admin panel
Your customers should experience a smooth journey
It should provide you and your customers with extra safety for data and payment processing
To find an option from the top B2B eCommerce platforms, you should spend some time to compare their features, because not all eCommerce solutions meet wholesale business needs.
In the second part of this article, we are going to tell you about the most popular eCommerce platforms in the B2B sector.
The 5 best wholesale eCommerce platforms
When looking for an eCommerce platform for your B2B business, you should also pay attention to such key requirements as:
PCI security
Payment options
Functionality for self-service
Custom pricing
High level of scalability
Mobile commerce
Wish-lists
Purchase history
Upfront integration
Search-engine visibility
Cross-selling and upselling
With this in mind, let's take a closer look at modern eCommerce solutions.

1. Prestashop
This open source platform is popular for nice customization options. You can even develop an online shop from scratch. Prestashop comes with professionally developed themes, including the most popular payment gateways, custom service tools and quick set-up features.
B2B businesses can create their eCommerce website using multiple modules and personalize the platform for business needs. As a result, customers receive a full-scale functioning B2B website for their wholesale business.
You can use one of the 38 B2B modules for PrestaShop. The most popular modules are:
Billing HT (without VAT) - B2B
B2B Validate user registration, hide price for visitors
Private Shop module for B2B business
Invoice Without Tax
VAT1 Dual display of prices with tax excl. and tax incl.
Customer registration validated by the administrator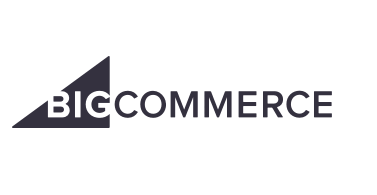 2. BigCommerce
With this powerful online shop builder, you will not only succeed in B2B online retail but also save resources and time. BigCommerce contains a wide range of eCommerce tools out-of-the-box. This platform allows users to make contact with customers using different social media channels. Moreover, it allows integration with most popular eCommerce applications, making BigCommerce the best eCommerce platform for drop shipping.
Other reasons to use Bigcommerce for your B2B e-commerce website:
Attractive websites with responsive design
Convenient audience segmentation
Custom pricing and special offer features
Supports payment solutions developed for the B2B segment
Automatically applied bulk discounts
Advanced shipping methods
3. WooCommerce
This plugin for WordPress websites currently empowers around 42% of all online shops. If you have a WordPress website, it would be extremely easy to use this eCommerce solution.
The platform has hundreds of designs and add-ons that might help you with performance optimization, maintenance service and hosting.
Moreover, there are many options to extend B2B online shop functionality. Still, there are also many extensions for B2C online retailers.
The most popular functionality of WooCommerce for B2B online shops:
Layout adapted for wholesale
It is now convenient to select products and create orders using WooCommerce for the B2B segment
Security of confidential data
If you want to combine B2B and B2C online stores on one website, you should hide the wholesale version from the usual customers. This platform allows you to protect wholesale product categories from B2C online shop parts.
Great opportunities for further online shop scaling
With WooCommerce, you can think more about the big picture and the long-term. This platform gives you everything you might need if you are thinking of expanding your eCommerce business.

4. Shopify Plus
Such companies as L'Oreal, Adidas, Motorola, and Tesla use this platform. These companies are also known for conquering the B2B business.Shopify is the best eCommerce platform for wholesale, now powering over a million online shops.
Why use this top B2B eCommerce platform? There are such advantages as:
Managing several online shops from a single backend
Separate storefronts for selling abroad
Your merchant dashboard can include 20 sales channels
Integrated taxation using Avalara
The platform can handle up to 8,000 orders per minute
1,500 apps for almost any business needs
SSL Certificate for checkout and storefront
As a Shopify user, you can install the Wholesale eCommerce Channel with one click. Interested? Read the full description on How to Launch the B2B eCommerce channelhere. The Shopify app market is an amazing place with numerous apps, where you can find any B2B feature and add it to your website.

5. Magento
The Forester Wave named Magento is one of the best b2b eCommerce platforms. When you read the B2B features this platform offers to its users, you will also agree. What benefits can Magento bring to B2B online merchants?
Magento is a feature-rich platform that will help online retailers achieve challenging business goals.
If you think that the Magento Community will suit you the best, also take into account that it offers 100 built-in features for wholesale retail, including:
Robust merchandising
Extensive native B2B functionality
Reliable, cloud-based commerce
Personalized buying experiences
Single platform for B2B and B2C
Easy integration with backend systems
Multi-Channel Selling
Support of corporate accounts
And many others!
Another advantage is that Magento Commerce has a trial period, so you can test the platform before you pay.
An average price of Magento - based website will depend on the website type you need:
Basic Magento website price begins from $20,000 and reaches $40,000. Here you are bounded by the functionality of basic Magento, simple design or theme, and there is no integration with the back-office system;
Magento custom website price ranges from $40,000 to $100,000. Such websites will give the benefits of custom Magento design, integration with back-office systems, and custom product attributes
Magento Enterprise website has the highest price, which starts from $100,000.
Find more information about Magento - based website development in our article: Magento Ecommerce Development Guide.

6. Shopware
Shopware is a perfect option for small or medium-sized retailers. The platform is feature-rich, developer-friendly, and incredibly flexible. Modular architecture of Shopware lets the business launch quickly. Shopware becomes popular, so the average number of its users reaches 18,000.
In comparison to its competitors, the platform provides a greater spectrum of facilities in terms of native functionality. The core features of Shopware are:
Wide and simple enough content management capabilities,
Drag-drop design layouts,
Multi-territory capabilities,
Rich and flexible catalog-management and product tools,
Features for searching, merchandising, and marketing,
Perfect performance and scalability,
Great technical support,
Dealer integration module,
A significant B2B suite.
Shopware offers you three editions to choose from, so the prices vary accordingly. Starter Edition is free, Professional Edition costs €199.00 per month and the price of Enterprise Edition is available on request.
And if you are determined to build a Shopware-based website, you might be interested in the development cost. It ranges from $2,000 to $15,000. To define it more accurately, we should analyze the capabilities you need.
For more information about starting your website on Shopware, check out the article: How to Quickly Make an eCommerce Website with Shopware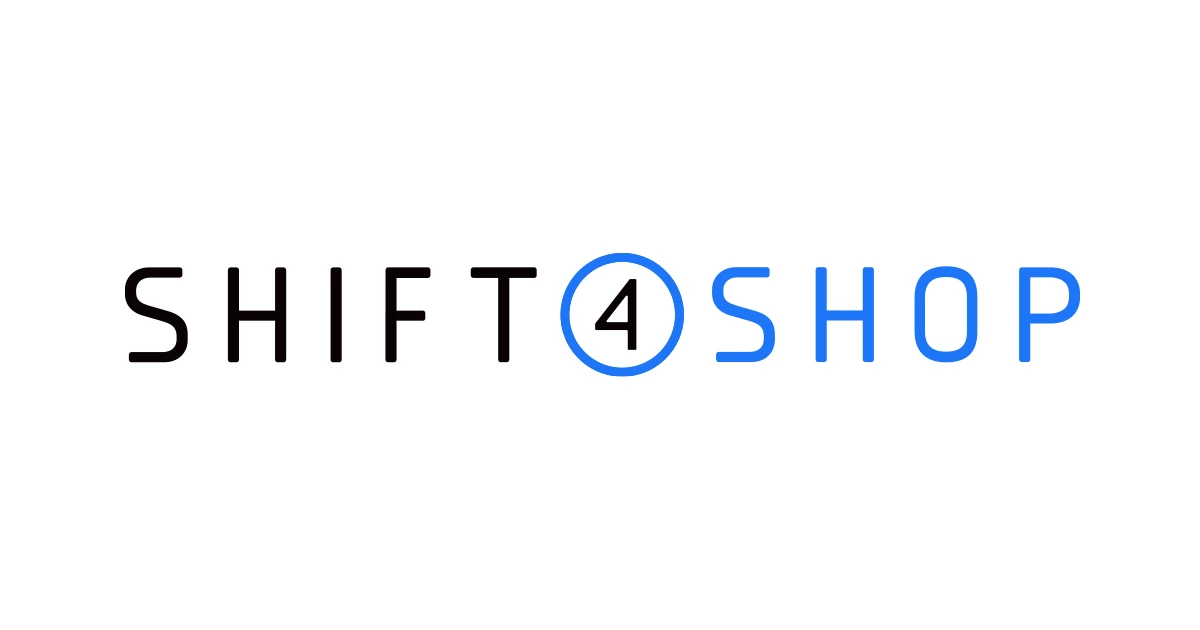 7. Shift4Shop
This all-in-one e-commerce B2B e-commerce & wholesale platform. One of the main reasons to consider Shift4Shop is the ability to run B2C and B2B on the same website with the use of customer groups.
Some of the benefits of using Shift4Shop for your B2B website are
50+ Mobile-ready themes
Unlimited customer groups with price levels
Volume price discounts
Bulk orders with a quick order pad
B2B payment and shipping segmentation
No transaction fees, starting at $19/month
Choosing a wholesale website builder: final thought
We hope that our list of top eCommerce platforms for B2B has helped you find the best option for your business. The Dinarys eCommerce team wants to emphasize that the right eCommerce platform will be a real help on the road to the success of your wholesale online shop.
Now, you can base your decision on your current business needs. While WooCommerce is a plug-in with free and paid designs and extensions, Magento is a far more complicated solution for well-developed businesses with large budgets.
If you want to launch your B2B wholesale eCommerce website, and are looking for additional advice, please fill in our contact form to get a consultation and industry analysis from the Dinarys team. We can also help you develop a custom website design and an eCommerce website from scratch. We hope to hear from you soon!
Let professionals meet your challenge
Our certified specialists will find the most optimal solution for your business.
Related articles