How to Choose the Best B2B ECommerce Platform
eCommerce Jul 09, 2020

Main / Blog / How to Choose the Best B2B ECommerce Platform
ECommerce continues to grow at a tremendous pace. The global industry sales are approaching the $1 trillion mark. According to expert predictions, the total turnover will practically double by 2023, amounting to 1.8 trillion, which will make about 17% of all US B2B trade shares.
Naturally, business owners simply can't ignore such fabulous statistics. Right now, you can pick the best B2B eCommerce platform out of available readymade options or pick the best approach to build your own. Let us tell you how to better get around both of these choices.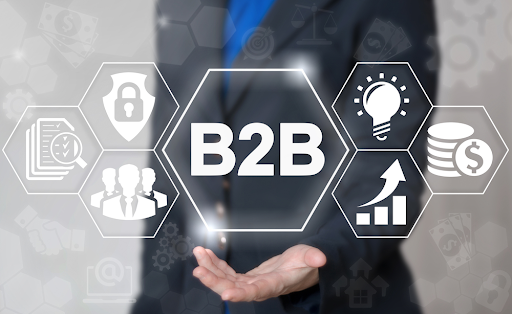 Image Source: www.pymnts.com
What is a B2B ECommerce Platform Today?
The fact is undeniable - modern eCommerce occupies a huge niche in the consumer goods market proven by the latest retail trends. B2B platforms are designed to service wholesale operations between businesses. B2C brands naturally make up most of the online retailer space. However, the cooperation of enterprises should gradually reach a new level, moving away from the usual registration of applications by phone or e-mail.
B2B eCommerce Platform Comparison
B2B ecommerce platform development and practices as a whole are somewhat different from the goals tackled in B2C. Let's get into a bit more detail.
Difference between manufacturer and wholesaler
Let's point out the top 5 points that the customer should pay attention to when developing their resource.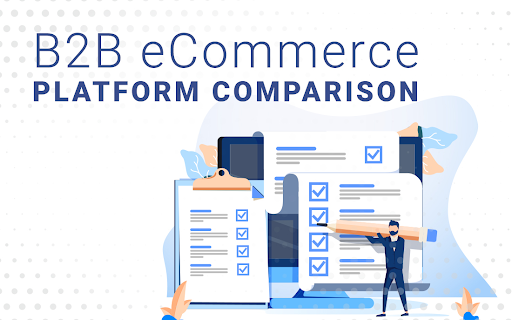 Image Source: www.insitesoft.com
Adaptedness
One of the main challenges the developers of the B2B eCommerce platform have to face. Customers can monitor the market through mobile gadgets and complete payment operations on a stationary resource. The site should be ready for such a task, coping with it without any problems.
Differentiation partners
Your B2B eCommerce solution must take into account the diversity of customers working with the business. The difference between a wholesaler and a manufacturer may be expressed in the prices of the goods offered, terms of payment, delivery. All of this, the system should automatically detect, without long failures. In this case, it will be easier for the business to develop, while getting more customer loyalty in parallel.
Payment options
Another thing when it comes to the eCommerce solutions comparison in terms of B2B and B2C - payment sizes. Business representatives are often inclined to ship much larger, more expensive orders, compared to regular people and "smaller" entrepreneurs. The system should also cover this with the help of templates, monitoring receivables, flexible payment options. In addition, the difference between a manufacturer and wholesaler may lie in special conditions of supply, bidding (tender).
Self-service
ECommerce platforms should provide an opportunity for the client to independently make, ship, track the order, see the availability of stocks in real time, manage their account, etc. In addition, the partner will be able to make a purchase outside the office hours of the managers or call center staff. Such a B2B eCommerce solution will definitely have a positive effect on the amount of business profit.
Work of sales agents (representatives)
Yet another among the important features of any B2B platform for eCommerce. Many companies rely on the staff of professionals, not platform capabilities alone. Sales reps must, at any time of the day, be able to place an order with a client, ship it, set up an account. Any B2B wholesale eCommerce platform backed up by savvy sales experts is destined for success.
SaaS B2B ECommerce Platforms
When choosing a B2B eCommerce platform, the essential options of deployment also come into play: SaaS or open source. You need to thoroughly study the advantages of each in order to determine the best option for a particular business.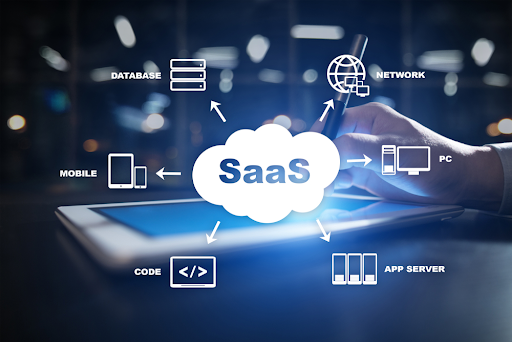 Image Source: www.pinnaclecart.com
Cloud-based eCommerce platforms
SaaS software - is, in fact, a service, not a product. In particular, taking into account modern tech tendencies, a cloud eCommerce platform is a subscription-based licensing and a product offering model. In other words, it does not fully belong to the company, being located and serviced on the resources of the software owner. The customer has only the right to use it on the terms agreed upon by subscription.
The most popular examples of cloud-based eCommerce solutions:
EvolutionX;
BigCommerce;
Shopify Plus;
Zoey Commerce;
Core DNA;
Elastic Path.
Features of B2B eCommerce platforms of open-source nature
A custom eCommerce platform based on the original source code allows users to adapt the product to their own goals and objectives. Software of this type is developed publicly, on the basis of close cooperation.
The most popular eCommerce platforms with the open-source nature include:
Magento 2;
Shopware 6;
OroCommerce - created by the same Magento team, it is an open-source, specially designed from scratch B2B e-commerce platform.
And if you still don't know which type of deployment to best prefer - contact our specialists right now. A team of professionals with impressive experience in developing eCommerce sites on Magento, Shopware, and other custom resources is waiting to offer the best solution for your businessю
TOP-5 B2B eCommerce platform features: SaaS vs Open Source Code
The architecture of every other platform has various advantages and disadvantages following the main parameters.
Functionality
SaaS Software is fully provided and maintained by a service provider. A good option to start, not requiring its own staff of programmers, since the product works based on templates.
At the same time, this option is hardly suitable for large, scalable projects, since the uniqueness of the site is lost, with the lack of the ability to adapt to your goals. In addition, there is a list of services that are not claimed by the customer, but for which a fee is charged, according to the terms of the subscription.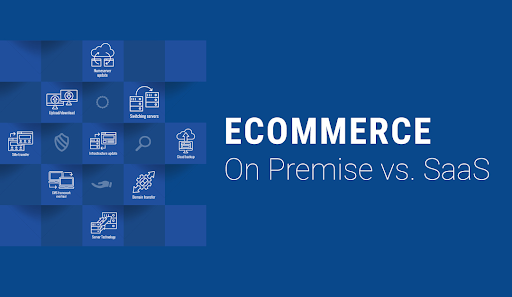 Servicing
A B2B eCommerce platform cost of cloud hosting already includes a subscription fee for server capacity and troubleshooting. When software is open-source, the implementation of such tasks lies entirely on the customer's shoulders, requiring additional costs (for hosting, hiring a staff of programmers, etc.).
PCI compliance, security
Another aspect of open-source that completely rests with the product owner. Compliance with PCI implies that the personal data of customers, transaction information, and other interesting moments for hackers and scammers can be sufficiently regulated by the company on its own.
Expenditures
Implementation, deployment, maintenance, data protection in terms of open source code is one of the key points that should be handled mostly by the customer based on the settled development strategy. This approach can require significant investments, however.
SaaS deployment covers all these costs with the fixed monthly fee. In addition, the client can receive a bonus in the form of assistance in the development of the resource.
Integrations
Any business must take into account the possibility of integrating the platform with the systems already used by the company (ERP, POS, PIM). This step allows you to synchronize data, automate processes (order fulfillment, synchronization, inventory updates). Ignoring such a need may adversely affect the business, slowing down the operation, causing errors.
An SaaS platform with a powerful API, more often than not, integrates more easily with new systems because the vendor's programmer's team quickly writes relevant updates.
Before placing an order for the development of a resource, it won't be bad to clarify with the contractor the possibilities of integrating existing programs, which will save time and money.
How To Choose a B2B EСommerce Platform
Based on the above parameters, consider the most common examples of B2B eСommerce project development platforms.
Magento - one of the most popular B2B eCommerce platforms
More than a quarter of all online stores in the world are created based on Magento, making it the market leader in eCommerce. However, this type of platform is unlikely to suit small businesses - Magento Enterprise Edition costs $16,000 a year.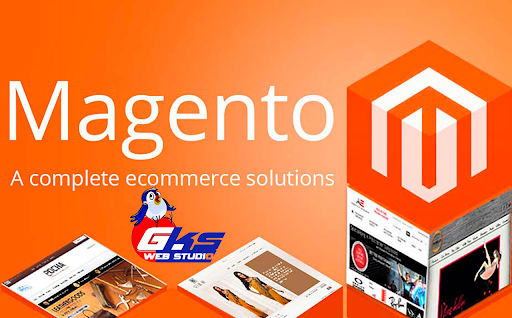 Image Source: gks.com.ua
Beginner entrepreneurs can use the Community Edition, creating a project for free. Among the available features should be highlighted:
support for various currencies, languages;
simultaneous management of several online stores through one admin panel;
user modules;
a large number of plugins, add-ons out of the box.
Among the shortcomings stands out the necessary acquisition of additional add-ons, plugins along the scaling of the project. Why choose Magento? Read our guide to answer this question.
You can learn about the capabilities of this platform in more detail by contacting our specialists right now. We have extensive experience in developing eCommerce projects, and not only on Magento.
This well-tried-and-tested platform has been at the service of entrepreneurs and IT developers for over 18 years. This fact alone makes it clear that Shopware has a strong, loving community that helps keep the platform up and running.
Shopware offers a bunch of efficient marketing tools out-of-the-box and features integrated SEO competencies. It is highly integratable and well automated when it comes to SEO adjustments - there is a default automatic SEO configuration for boosting Google rankings at the very beginning of your built resource's existence.
A time-tested option ideal for starting a business. The availability of updates has already exceeded 7,000, and the developer community has more than 26,000 people. It is also great for launching a project without significant investments required.
Consider, however, that the engine is pretty mature and some modern features of advanced B2B platforms may not be available in it. On top of that, there may be issues with project scaling.
The best platform, as it were, created for small businesses. One of the main advantages of this B2B eCommerce platform is that it practically doesn't require any programming knowledge to handle. Launching an OpenCart store is very simple.
The downsides, on the other hand, include:
pretty difficult processes of conducting marketing campaigns;
early stages may still require developer assistance;
the possibility of conflict between different plugins;
Some updates may not be available.
An open-source platform on Ruby on Rails - a simple and functional admin panel, the presence of a large number of readymade extensions. Resource owners can add a large number of user capabilities to the store. These benefits make Spree Commerce one of the flagship B2B ecommerce solutions.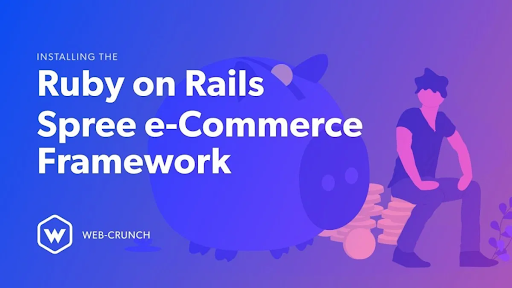 Image Source: digitaloceancode.com
Yet another great option with a simple admin panel, wide customization capabilities, and several levels of technical control provided.
Its main drawback and difference from Spree Commerce is a very limited choice of design themes, which significantly complicates the personalization of the project. Interesting options are already available at an additional cost, which entails unforeseen expenses that all novice entrepreneurs try to minimize.
Conclusion
The development of global eCommerce is ongoing. Turnover is already approaching a trillion US dollars. Naturally, these amounts cannot leave business owners indifferent, making them pay more and more attention to this niche, creating new competitive online projects.
Choosing the right platform may be a time-consuming process. At the same time, it is an investment in the development of one's own business. We hope that the recommendations, comparisons given in the article will help you conduct research in the right direction. Need e-commerce experts' help? Contact us to get professional consultation.
Want to read more
Get fresh articles, news and case studies to your email firstly
Related articles