7 Key Advantages of CRM for E-Commerce
eCommerce Mar 06, 2020

Main / Blog / 7 Key Advantages of CRM for E-Commerce
Today, online retailers use multiple channels to connect with their patrons. Online marketplaces, eCommerce websites, social media, and more all need to be carefully managed to ensure the best experience for customers. That's to say nothing of order fulfillment and emergencies that always crop up. To keep ahead of the game, online retailers need to implement CRM eCommerce integration.
In this article, the Dinarys team presents the 7 Key Benefits of Integrating Commerce and CRM Systems.
As we've said before, cross channel communication is made much more effective when paired with a centralized database containing customer and order information. Integrating CRM technology into your e-commerce platform is vital to the success of any online retail enterprise.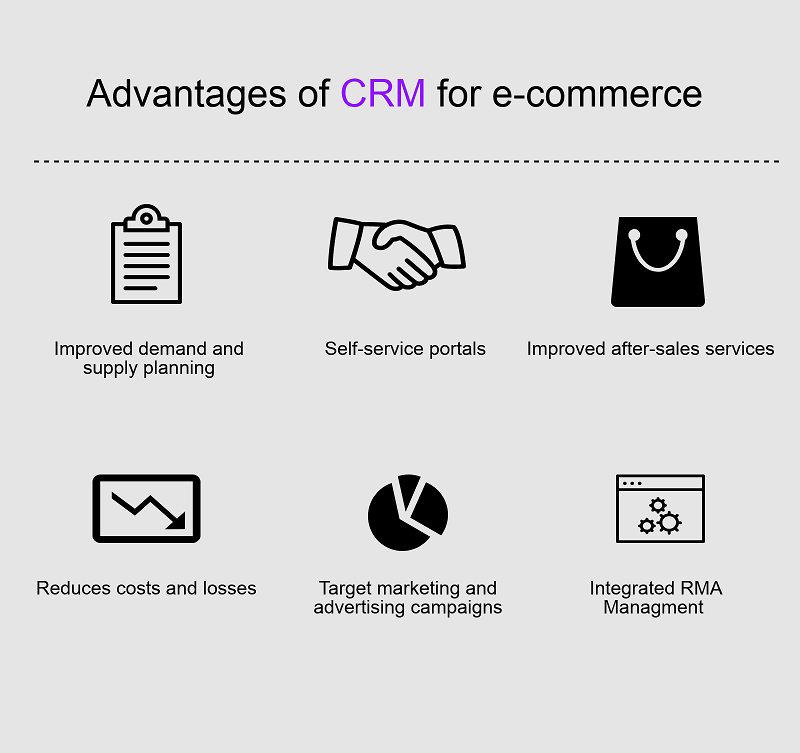 Today's consumers understand the advanced state of e-commerce technologies, and they expect their favorite stories to leverage them. For example, shoppers expect to know how much stock is available while shopping. After ordering, they expect status updates via multiple communications channels. They even need to be able to personalize their customer profiles, adding information to help you recommend items.
E-commerce and CRM work together to make all these things happen. This results in a smoother, more convenient customer experience, which directly translates to more sales.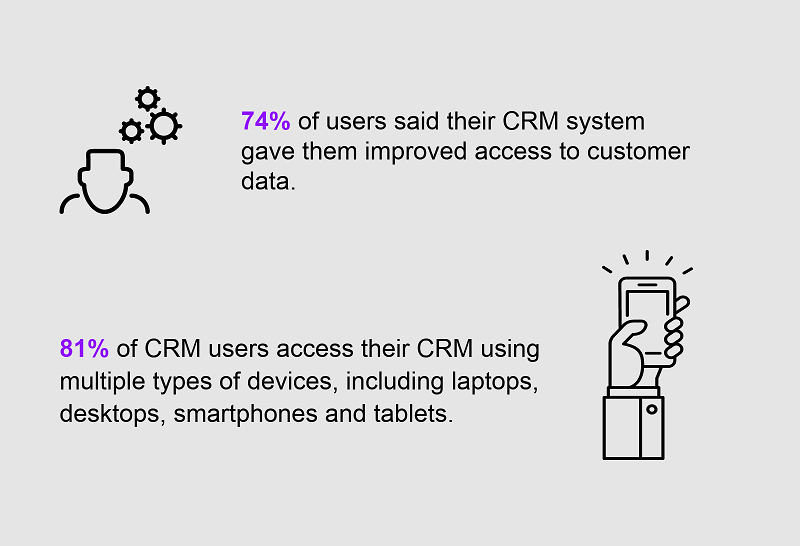 What is CRM
CRM stands for Customer Relationship Management. A CRM system is a software suite to help manage the interactions between your store and your customers. It's a powerful tool designed to save time and facilitate communication, offering your customers high-level services and intuitive solutions to the challenges they face while shopping.
A typical CRM system includes the following:
Contact database
Technical support option
Marketing tools
Organizational tools for your support team
Also read: Top 9 Essential Features for Custom E-Commerce Websites
The 7 Benefits of Integrating E-commerce and CRM Systems
Improve Customer Experience
Integrating E-commerce with CRM improves the customer experience in a variety of ways.
By offering order status updates, inventory checks, and shipment tracking, it helps your customers stay informed on when to expect their merchandise.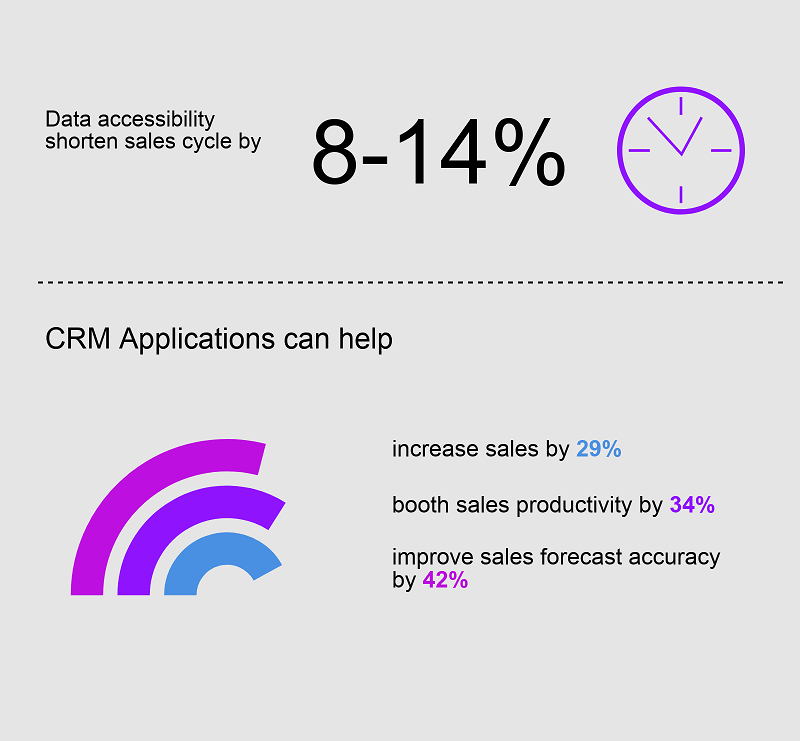 For online retailers who utilize omni-channel retail, CRM also helps them collect information about their customers across multiple channels.
Also read: Multi-Channel or Omni-Channel: which strategy fits you best?
Enhanced Marketing and Promotion
CRM e-commerce integration offers shop owners a centralized location for their customer data. This enhances all marketing activities, from planning to targeting and execution. When your customers receive highly personalized email marketing, the kind of marketing that's only possible with CRM, it will have a direct impact on your online shop's income.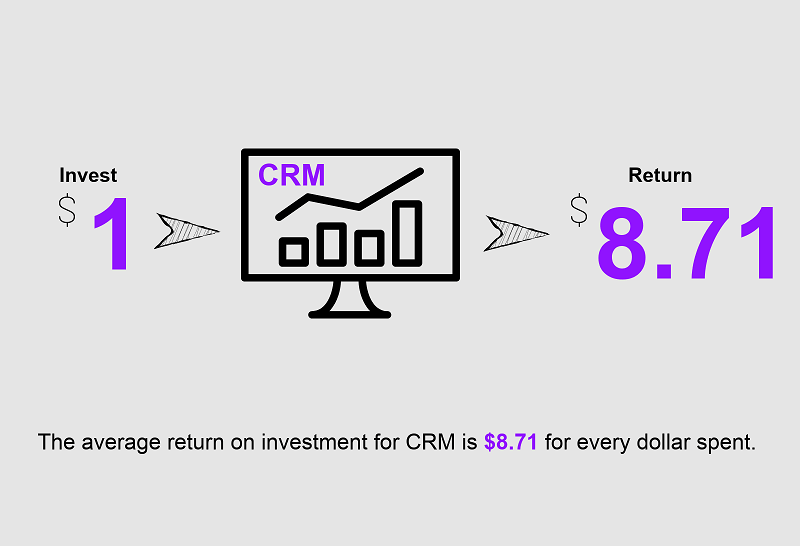 Improve Sales Team Performance
Any shop that employs customer service or sales representatives can benefit from CRM integration. With access to customer details, including orders, payments, and even products viewed, the sales team can upsell or cross-sell far more effectively. This even applies to B2B eCommerce sites, whose sales teams are empowered to negotiate payment terms based on a clients' past payment history.
Also read: How Much Does It Cost to Build an Ecommerce Website?
Better Inventory Planning and Forecasting
Correctly used, a CRM system will provide you with data about the most popular products in your store. This allows you to use real sales data to forecast for manufacturing, sourcing, and sales purposes.
Drive Services After Sale
After-sale services should be a piece of every online business, no matter what they sell. It improves customer loyalty, improves sales, and increases Customer Lifetime Value.
One of the best advantages of CRM for e-commerce is the opportunity it gives your sales team to address client concerns before they turn into problems. Order issues, inventory shortages, and product education issues can be handled much more quickly and precisely by sales reps who understand the behavior of their customers.
Minimize Losses and Costs
Without CRM system integration, your online store likely experiences problems due to simple typos and other data-entry errors. Manual data transfer is highly prone to these issues, which can directly impact sales and customer loyalty. The best answer is CRM and e-commerce integration.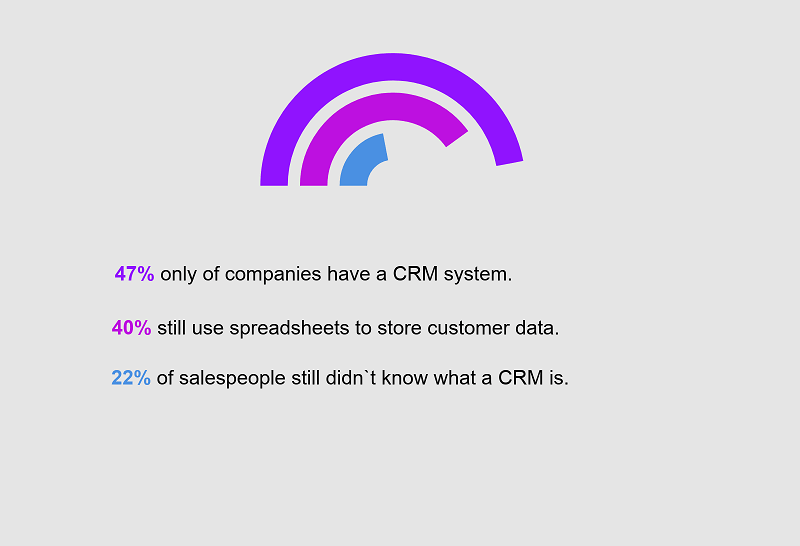 Improve Your Сompetitive Edge
Automated, synchronized data transfer also increases the overall efficiency of your business by ensuring correct order fulfillment and timely communication. This gives your store a real competitive edge over other stores in the same market.
Pros and Cons of the Most Popular CRM Providers for E-Commerce
CRM software development is a large industry, and still growing. Survey firm Statista states that it will may grow to $26.6bn by 2021. Dozens of companies offer robust, well-developed CRM solutions for e-commerce business.
Choosing the right one comes down to understanding its features and how they relate to your unique business needs. Below, we'll go through the most popular integration CRM in eCommerce solutions, and describe how each one might fit your individual use case.

Salesforce
Salesforce is the single largest player in the CRM software space, with annual revenue exceeding $5bn in 2015. Their primary solution for the e-commerce sector is called SalesforceIQ. It's an SaaS suite, perfect for small to midsize companies.
Their least expensive plan costs $25 per month, per user, for a basic set of features. Salesforce offers upgraded tiers and plans that offer more advanced functionality at a higher price.
Key Features
One of the best features of SalesforceIQ is its scalability. If your business outgrows the software, Salesforce makes it easy to upgrade to Sales Cloud CRM, which is equipped with Einstein artificial intelligence technology. The AI features are invaluable in analyzing the data collected by your CRM, and helps your team in sales forecasting.

Zoho
This CRM software is an excellent choice to build a rapport with your customers. Their basic plan starts from just $15 per month and offers features like reports, mass mailing, and sales forecasting.
Also read: How to build rapport with online shop customers via Newsletters
Key Features
Zoho also offers AI features in their Enterprise plan. Their cutting-edge Zia software uses artificial intelligence and machine learning algorithms to boost e-commerce website sales.

Act
This CRM is well-suited to individual operators and very small businesses. Their basic plan allows you to collect customer information, create databases to group your clients, and manage e-mail marketing. All of this falls under a single monthly fee of $25.
Key Features
Act is well-known in the industry for its lightning-fast synchronization. It's also able to store changes offline and propagate them when an Internet connection is restored. This allows you to live the "laptop lifestyle", managing your CRM from the road.

Microsoft Dynamics
Microsoft's entry into the CRM market offers solutions for sales, marketing, customer support, and more. It starts from $95 per month, but offers powerful features to justify the high price tag. Using predictive intelligence, Dynamics can help you create personalized email marketing and increase sales. Being a Microsoft product, Dynamics is also Windows-compatible.
Key Features
Microsoft Dynamics uses a modular approach to CRM, making it applicable in spheres ranging from marketing to collaboration and human resources. Users can pick and choose modules and apps to fit their business goals.

HubSpot
HubSpot is unique in that it offers a free plan for online retailers. Their CRM package for e-commerce helps you manage a database for all your customers. In addition, HubSpot can automatically log client interactions with your website.
If you need more features, you can upgrade to HubSpot Sales Pro, starting at $50 per month.
Key Features
HubSpot allows online retailers to create standard emails, then customize them based on customer segment. Analytics allow retailers to then determine which templates are most effective with which customers, maximizing their growth.
The next tier up, Hub Sales Pro, allows managers to integrate phone calls into their marketing analytics, including recording all calls.

SAP
Statista reports that SAP is one of the largest CRM solutions providers. Their annual global revenue exceeds $2.68bn, thanks to their software's multiple options to suit small businesses all the way up to large enterprise.
SAP Hybris Cloud for Sales, their flagship CRM product for retailers, can help you better understand your customers' behavior. It offers extensive reporting and predictive analysis, starting from just $23 per month.
Key Features
One of the most innovative features of SAP Hybris is its ability to scan business cards using a mobile app, seamlessly and automatically adding the information to your customer database. This can be invaluable for external sales reps, ensuring that no important information is lost.

Maximizer
Maximizer is a good option for small to medium online shops. This CRM package offers tools for support services, marketing, and sales, allowing these teams to interact with customers more effectively.
Key Features
Maximizer's Wealth Manager CRM might be their most helpful service for growing online stores. Adding on to the capabilities of the basic Maximizer system, Wealth Manager adds investment and financial advisor services.
Conclusion
Every online store needs CRM integration in their business processes. It's the best way to fulfill orders and provide customer service to the high level demanded by modern consumers.
With the wide range of e-commerce CRM providers all vying for your attention, it's not hard to find one that fits your needs. The first step, though, is to thoroughly understand what you business needs are, which spheres to analyze with CRM, and what information you'll need to track.
So, how can Dinarys help you with CRM and eCommerce integration?
CRM is a great step forward for your online business, but if you haven't yet set up an eCommerce site in the first place, the Dinarys team can help.
Dinarys is highly experienced in developing online stores in both the B2B and B2C sectors, using most of the popular e-commerce platforms, and in integrating the CRM of your choice.
To learn more, please, fill out the form below. We'll be in touch ASAP.
Want to read more
Get fresh articles, news and case studies to your email firstly
Related articles