How to Build a Successful Retail Website for Your Business
eCommerce Feb 23, 2020

Main / Blog / How to Build a Successful Retail Website for Your Business
Online shopping becomes more important with each passing year for consumers and for small retail businesses. If you don't spend some time building a retail website, even just a one-page site describing your business, then you will lose significant market share.
At Dinarys, offline business owners often ask us how to build a retail website, and if they need to hire a team to build the site. In this article, we'll go through that option and all the others. We'll also explore all the primary steps you'll take as you go through the process.
If you're still not convinced of the impact good retail website design can have, here's some hard data.
In 2015, Bloomberg reported that the online retail sector grew 14.5% over the previous year. That far outstrips the overall retail sector, which grew by 1.6%. In other words, online is expanding more quickly than anyone could have imagined.
There are hundreds of businesses champing at the bit to enter the online market, but most of them are held back by the perception that they need an e-commerce agency.
Below, we discuss the process on how to build a retail store website without hiring a specialist team and this definitely could become one of the core aspects of how to run a retail business successfully.
How to start an online retail business
If you are wondering how to start your own retail business, you probably know that retailing is one of the fastest-growing segments of the economy. Researchers have found that small retailers (with 50 or fewer employees) made up 98.6% of all retail businesses.To break into this industry and open a store on your own, you need to understand how to start.
This 7 steps' guide will explain how to start a retail business online in no time. So:
Find the best retail business niche,

Choose between dropshipping or holding your own products,

Brainstorm a business name and register your domain name,

Select products to sell,

Create your website with an online store builder,

Set up a company and get a sales tax ID,

Market your new online shop.
One of the most important aspects is building your website. To start, you need to choose the best platform to fit your current needs.
How to Choose the Best Retail Website Platform
The truth is, there are plenty of tools out there to create your own retail website.
Some of these are open-source. These are free to use but require at least a basic knowledge of coding.
This type of solution also gives you nearly unlimited capacity to customize your online retail shop. Because the entire codebase of the software is open and public, you are free to modify it as you see fit.
Other solutions are self-hosted. These tend to be more popular among people who are not as technically savvy. They feature online shop constructors with basic features to guide you through building the e-commerce business, including a shopping cart, payment gateway, product catalog, and so on.
These platforms can get you up and running quickly enough to turn a profit on your first day.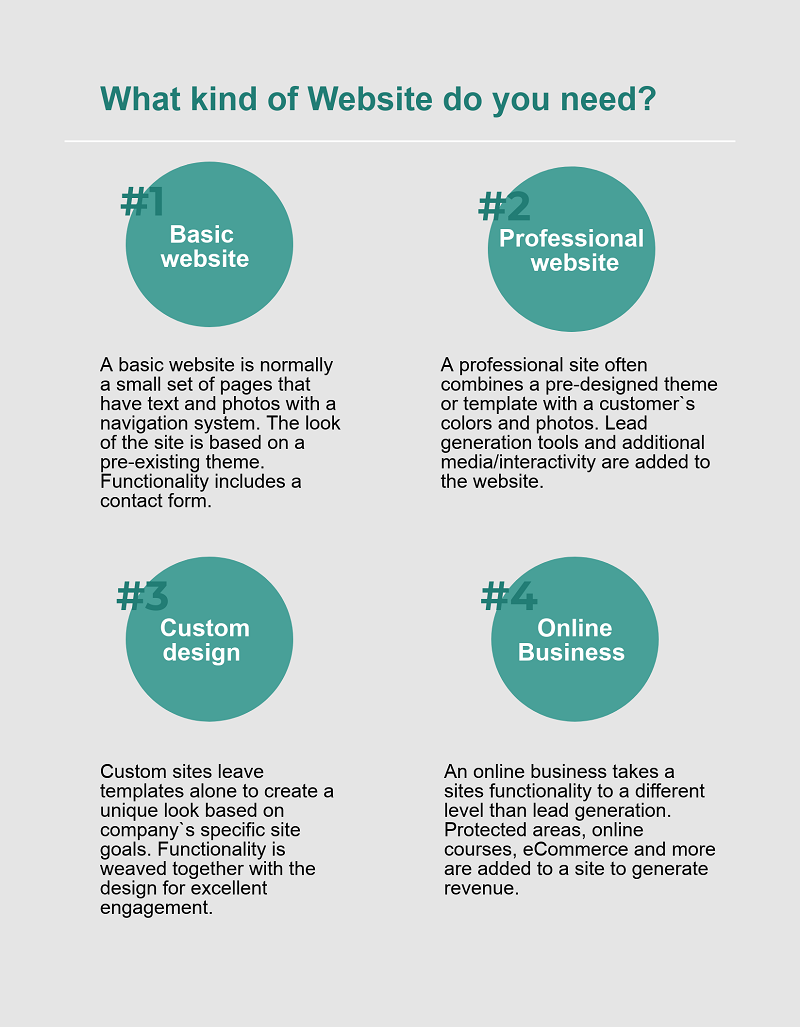 Related article: Shopware 6 vs Magento 2: Can the New Player Dethrone the Leading CMS?
If you are wondering where to begin your website for retail business, we can recommend a solution right now. One of the most popular open-source ecommerce solutions is Magento. Magento is the fourth largest ecommerce platform, which holds 4.55% of the whole market. Now it is powering 204,000 websites.
Another ecommerce platform to consider is Shopware. It's a great choice for small retail ecommerce websites. Due to an intuitive admin panel, even beginners in e-commerce can use the platform.
Related article: Dinarys review on Shopware platform
How much does it cost to build a retail website
When you decide to start online retail business all the aspects have to be well thought out. The formation of a retail website cost is a very important matter that should be carefully calculated. The prices of ecommerce site development depend on the platform it is based on. In this guide, we'll focus on Magento and Shopware as the best options to consider.
The cost of building a website on Magento varies in accordance with the functions and modules it will contain.
For a store which located in one country with one target audience the prices are in the range from $6,000 to 10,000;
For similar sites, but operating in several countries, in different languages and at different prices, the cost fluctuates from $11,000 to 20,000;
An eBay-style e-commerce website would be the most time consuming in development, its cost starts from $20,000.
If you ask retail website developers how much it costs to build a Shopware-based website, you will definitely get the answer that the price depends on the capabilities you want to implement. On average, developing a Shopware-based store could cost from $2,000 to $15,000.
How to build a custom retail website
Our team recommends creating custom eCommerce websites as this approach helps gain higher user traction, expand the client base, increase revenue, and get other benefits. Below you will find a simple guide for creating the best retail websites.
Related article: The Benefits of Magento Custom Module Development
Choosing a Web Host for Your Retail Website
If you decide to build your own retail website, you'll also need to decide where to host your online business. Website loading speeds are a major factor in customer conversions of a successful online store, so choosing a fast server is extremely important.
In fact, it's been shown that slowing down a website's load speed by just one second can lower conversion rates by seven percent. Slowing a site by three seconds or more would likely lead to about a 40% abandonment rate.
Three of the most popular web host today are Rackspace, Cloudflare, and Amazon. When selecting the right host for your online retail business, pay special attention to their uptime and customer service quality.
Choose Your Domain Name
When our clients ask us how much a retail website costs, most of them are only considering the cost of development. However, there are other costs involved in setting up an e-commerce website, including domain registration and web hosting.
Related article: How to Create a Successful Two-Sided Marketplace
If you already have a well-established business with its own brand identity and a recognizable logo, it should be easy for you to find the perfect domain name for your e-commerce website. Try to think of a domain that identifies your business and will be easy for your customers to find.
After a brainstorming session, you should have come up with several options. It's best to have several variants in mind, since your first choice may already be taken.
Related article: How Much Does It Cost to Build an Ecommerce Website?
Retail Website Design
Another major factor in how to build a small shop and make it successful is website design. Your online shop's UI (user interface) and UX (user experience) need to be convenient, easy to use, and smoothly guide shoppers through their customer journey.
If you're not already a web designer, it's best to hire a professional to develop a custom theme or buy one from a site like ThemeForest. Opening an online shop today, you have billions of themes to choose from, which is great for small businesses looking to save time and money. If you prefer not to develop a custom theme, you'll still be able to find one that perfectly suits your niche.
Polish Your Call to Action
The Call to Action, or CTA, is a way to encourage your site visitors to take a particular action. A CTA bottom, the most common implementation, is an attention-grabbing design feature that encourages the customer to "Click Here", "Buy Now", "Subscribe", and so on.
It's a powerful marketing tool, popular with online stores in every niche. Crafting an effective CTA is the first step towards a higher conversation rate. Research shows that websites using CTAs in the sidebar increase conversions by up to 1.5%. Placing the CTA on the home page can improve the conversion rate by up to 25%.
One of the best ways to use the CTA technique is to drive visitors to your contact form. Asking visitors to leave their email address in exchange for information or discounts will help you build your list of sales leads.
Related article: 5 Tips for Magnificent eCommerce Website Design
Do Your SEO Homework
Search Engine Optimization, or SEO, is a critical task for every online shop. Without it, your potential customers will never find you on Google.
If you spend enough time and energy on your SEO, your site will rise to the top page of Google for important keywords related to your niche. This doesn't just help buyers find your site; it also increases the trust they place in your business.
A recent survey showed that top-ranked website for any given keyword on Google has an average clickthrough rate (CTR) of 36.4%. The second-place site's CTR is only 12.5%.
One of the best things you can to do to enhance your SEO is publishing relevant content on your website. Articles, infographics, and videos that your potential customers might be searching for will attract visitors just as surely as direct links to products.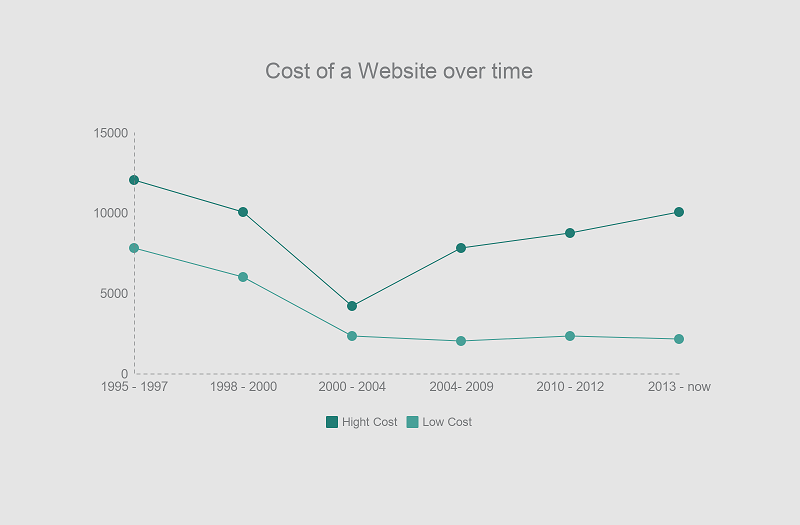 Select a Convenient Payment Gateway
Visitors to your online store should enjoy a smooth, fast, and simple journey, from their first visit to the checkout screen.
One common hurdle in that journey is the payment process. Try to make it as easy as possible for customers to pay for their purchases. If they experience any frustration or obstacles during checkout, they're likely to simply abandon their cart and go elsewhere, depriving you of a sale. Obviously, this affects your bottom line.
There are many payment gateways from which to choose. Some self-hosted e-commerce platforms, like Shopify, offer built-in payment processors. This is the easiest option for online store owners without much technical background.
The most popular payment gateways today are PayPal, Dwolla, WePay, and Google Wallet. We recommend investigating all of them and making the best choice for your market and business model.
Offer Refunds and Returns
Although it might be inconvenient for you, launching an online store without a refund and return policy is a tactical error. Among other things, it might be illegal. Before launching your shop, learn about the relevant laws in your country, and how they relate to your business.
You might even consider creating a special page explaining your policies, so your customers can learn about them.
Marketing and Promotion
After you've double-checked your e-commerce website features, from the home page to the checkout process, it's time to attract your target audience.
There are many marketing channels available for an online shop, but the most popular are e-mail marketing, pay-per-click (PPC), and content marketing.
We recommend trying as many channels as you can, to find out what works and doesn't work in your niche. Building a strong marketing strategy means using multiple channels regularly.
Here are some tips on what you can expect from each of the major channels.
E-mail marketing is ideally suited to retaining your existing clients. Use it to keep them informed about news, announcements, sales, and new products.
PPC is a great way to drive more traffic, meaning new prospective buyers, to your store. Typically, you will create a special landing page for each campaign, sending your paid ads to a page that directly answers the needs of people clicking the ad.
Content marketing is a long-term strategy that will help you build a strong, lasting relationship with your customers. There are dozens of types of content you might provide to your visitors, including but not limited to
Infographics
Podcasts
YouTube videos
Blog posts
We can't recommend content marketing enough, especially after it's been shown to attract three times as many leads as traditional marketing, while costing 62% less.
Be Innovative, Be Simple, Be Responsive
More and more e-commerce consumers do their shopping on mobile devices. It's important to accommodate this when creating your online store.
The best way is by using a technique called responsive design, which allows the same site to display properly on screens of any size, from a desktop PC down to a smartphone.
If you are interviewing e-commerce agencies for your website needs, be sure to emphasize that you need a responsive design. The customer journey shouldn't be any less convenient just because the customer is using a mobile device.
On the other hand, integrating all the latest features, bells, and whistles is less important. A clean, simple website that's easy to use and gets across the information will be more effective and bring in more profit than one that's overloaded with extra features.
Remember, the main purpose of an online store is to help a customer find the store, find their product, and buy it, as simply and intuitively as possible. Anything that doesn't directly serve that journey is beside the point.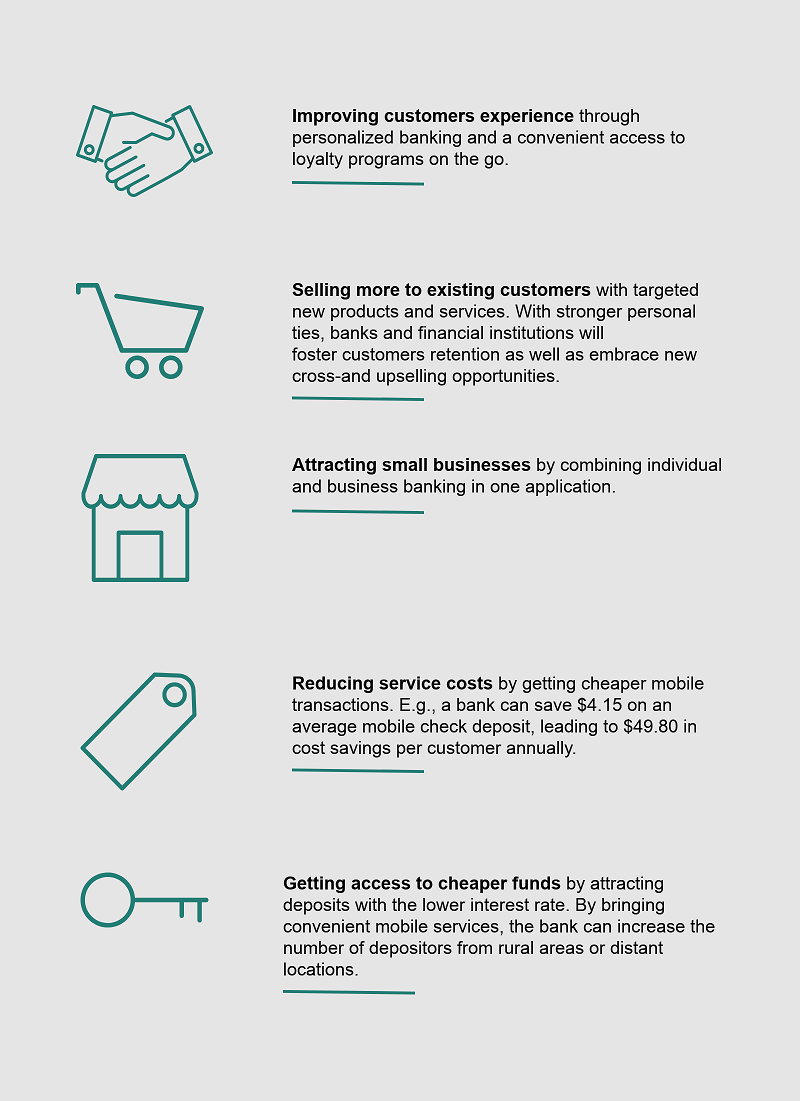 Know Your Audience
As you design your online shop, always be aware of your target audience. Different demographics, in general, have different preferences. For example, millennials often like when a product page features plenty of photos, videos, and reviews. They enjoy bright colors and eye-catching design.
If your target market is seniors, take a more traditional approach in crafting your web design.
As we mentioned above, be sure to utilize responsive design. This lets your customers use your store from their mobile devices, tablets, and laptops.
An e-commerce website is the best solution to increase sales, acquire more leads, and launch into a new market in the B2B and B2C segments.
We hope this article gave you an understanding of how to set up a retail website.
Do you have more questions about how to make a retail website successful? You can always create an online shop using an e-commerce website constructor like Shopify or WooCommerce, but we recommend Magento or Shopware. However, if you'd like to stand out with a custom web design and surprise your customers with innovative features, you can also hire an e-commerce agency like Dinarys.
Related article: How to Create an E-Commerce Store with Magento 2
Retail website best practices
To start an online retail business is just the beginning. With so much competition in the ecommerce space, it can be tough for you to establish your ground. That's why it's important to focus on every detail of your ecommerce website.
This guide of top 21 practices will help you increase conversions for your ecommerce store. They will help you generate more leads and increase revenue.
Avoid clutter,

Simplify your menus,

Add a search bar,

Buy a premium web hosting service,

Eliminate steps in your checkout process,

Don't force shoppers to create a profile (but encourage it),

Send shopping cart abandonment emails,

Prioritize SEO,

Write blog posts on a regular basis,

Build an email subscriber list,

Accept as many payment options as possible,

Write informative product descriptions,

Get rid of ads,

Provide easily accessible customer service,

Run tests and analyze the results,

Go mobile,

Offer free shipping,

Partner with brand influencers

Display high-quality product images

Give video demonstrations

Feature customer reviews and testimonials
Conclusion
We hope this article gave you a deeper understanding of the issues of what is online retail business and how to start your own retail website.
Do you have more questions about how to make a retail website successful? You can always create an online shop using an e-commerce website platform like Magento or Shopware. These solutions are considered the best for successful ecommerce websites. They are both powerful and flexible enough with guaranteed security level.
However, if you'd like to stand out with a custom web design and surprise your customers with innovative features, you can also hire an e-commerce agency like Dinarys.
The Dinarys team has extensive experience and a "minimum viable product" approach, always focused on an online store's main functions and features. We are experts in developing websites and stores from scratch, as well as improving the functionality of existing ones.
If you'd like to discuss how to start a retail website or what we can do for you, or just pick our brains about e-commerce website development, we'd love to chat. Fill out the form, and we will be in touch to answer all your questions.
Want to read more
Get fresh articles, news and case studies to your email firstly
Related articles