10 Tips of How to Increase E-commerce Sales on Your Website in 2021
eCommerce May 20, 2020

Main / Blog / 10 Tips of How to Increase E-commerce Sales on Your Website in 2021
Getting income by selling something is the ultimate goal of every business. Even though most business owners know what they want to sell and how much sales they need, not many of them know how to increase e-commerce sales. In the meantime, it is one of the essential questions for any business owner who wants to succeed in online sales and go to the next level.
Sometimes businessmen who start their online stores think that it's easy to sell stuff online. The simplest idea that comes to mind is to let people know about the store and hope they will begin buying right away. However, it is usually not enough to simply promote your products and services to get significant revenue. Even if you have some amazing and unique products of extremely high quality, you might want to learn some additional tips and tricks for:
bigger number of sales
higher revenues
better conversions
more loyal customers
market recognition
Here we'd like to share some advice that can be used to boost e-commerce sales. The advice presumes you have a website and have already undertaken some steps in marketing your business. So basically, the article is meant for providing you with some suggestions on how to increase sales in e-commerce website.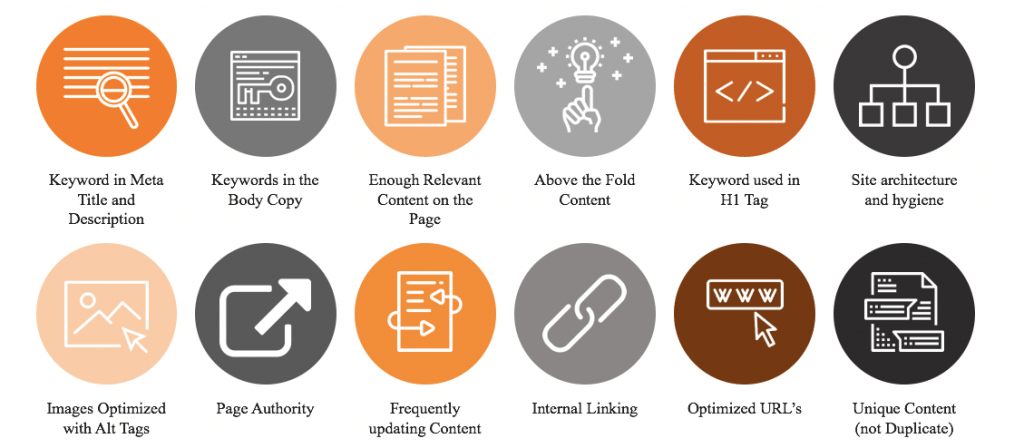 Top 10 Ways to Increase Sales
1. Make it easy to find you
Always assume that people are lazy (some really are!) and cannot find your products unless you literally put them in front of their eyes. Did you know that in the supermarket people are more likely to buy stuff that is located on the shelves at eye level? It's not surprising if you think about it. There are many strategies that help to promote an online store so we won't stop with this suggestion, but will look at it briefly.
Imagine somebody trying to find a new tire for a car so it can be driven. This customer is likely to be in a hurry so they probably won't go through all the options available in the market. If they want a tire as soon as possible, they will just use Google and check several of the stores that come up first.
Of course, if you're already in that top-5 search engine responses, there are many more factors that matter like design, speed of delivery, prices, etc. However, if you're not there, that is something to work on. Make sure that there are enough keywords on your website and that they all are used properly so that search engine accepts them and chooses your website out of all the others. The first step that can help you increase e-commerce sales revenue is to be seen, and seen often.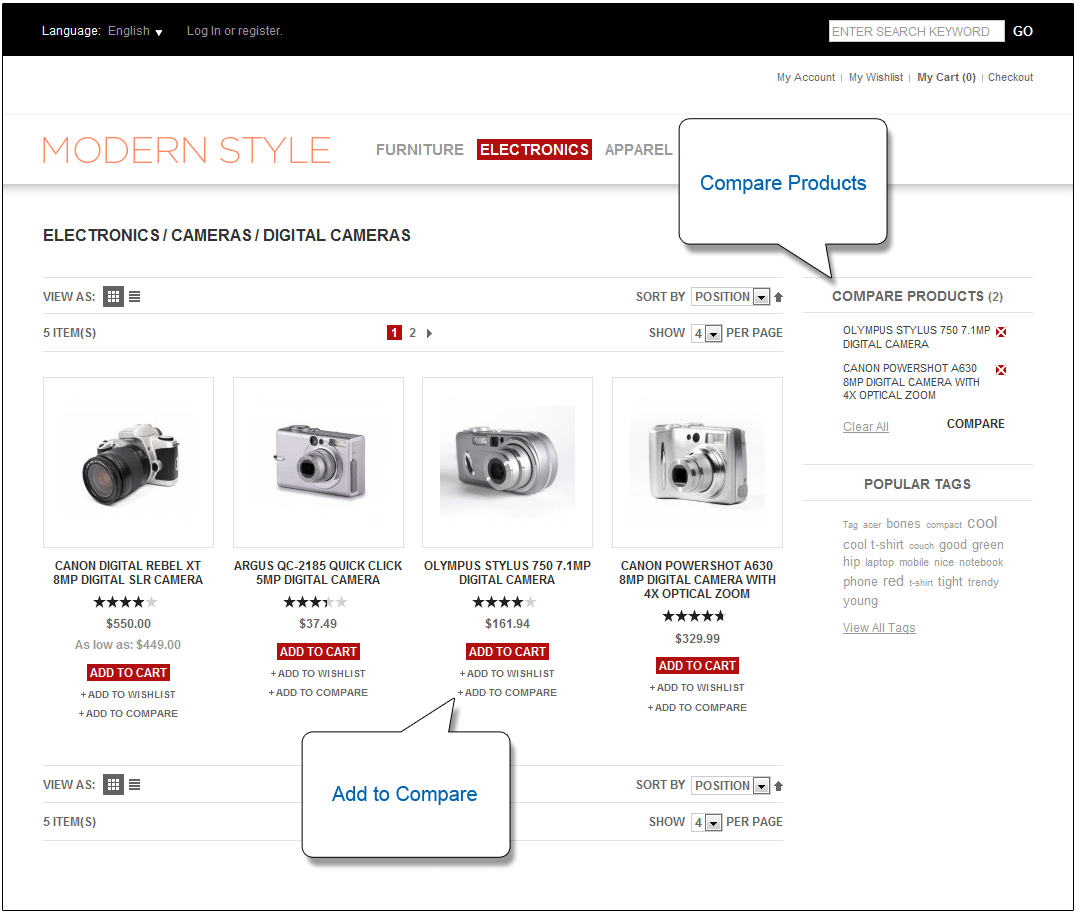 2. Let customers compare
Once potential customers are on your website, they need to make sure they are making the right choice. It is quite common for people to have post-purchase regrets, and many of them realize this. To make them buy something, you need to come up with something to persuade them that they make the right choice.
One of the best ways to persuade customers is by letting them compare your products and services with others. However, remember that people don't trust sellers who say things about other stores. It is always safer to tell shoppers something good about other stores and then provide some advantages for yours.
For example, make a section where your customers can compare prices. If your competitors have the same price, you can always offer a discount or a gift to go along with the main product.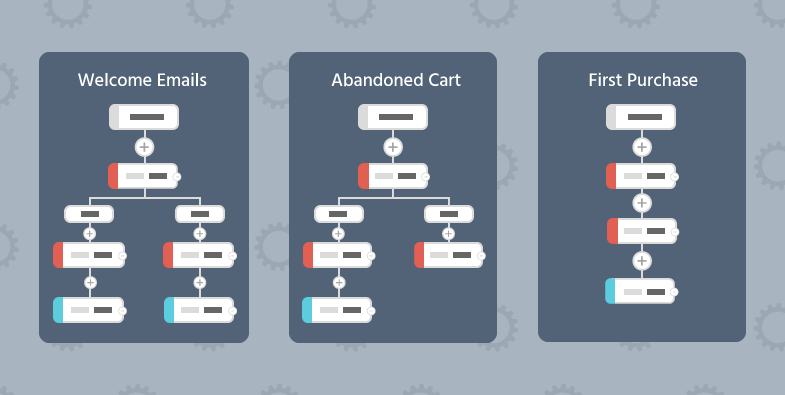 3. Automate upselling and make sure customers come back
One of the most useful tools for growing sales is automated marketing. There are many options on the market, for example, ActiveCampaign allows you to upsell your goods and nurture your customers with the sequence you set. The automated actions are based on the actions and behavior of your customers, which makes it look natural and not annoying. At the same time, it reminds people about your business regularly, which is always a good thing in a world full of distractions.
Email marketing is still one of the best ways to increase e-commerce sales. However, most ecommerce store owners don't have an email list. According to Finances Online, email marketing generates the highest return on investment. Build email lists and use email marketing to engage your audience and nurture leads.
An example of an automated action is you have an e-commerce website selling goods for event organization. Once a customer buys invitations for a Birthday party, they can be placed in a list to get emails with other related products like theme games, Birthday cakes, candles, thank-you cards and similar items. Such recommendations often help customers come up with more ideas for their parties, at the same time bringing you more revenue. A win-win situation is obvious here.
Additionally, automatically reminding people about your store and its benefits helps you get more loyal customers, which is even better than aiming at new leads. Automated reminders are one of the most powerful selling tools nowadays.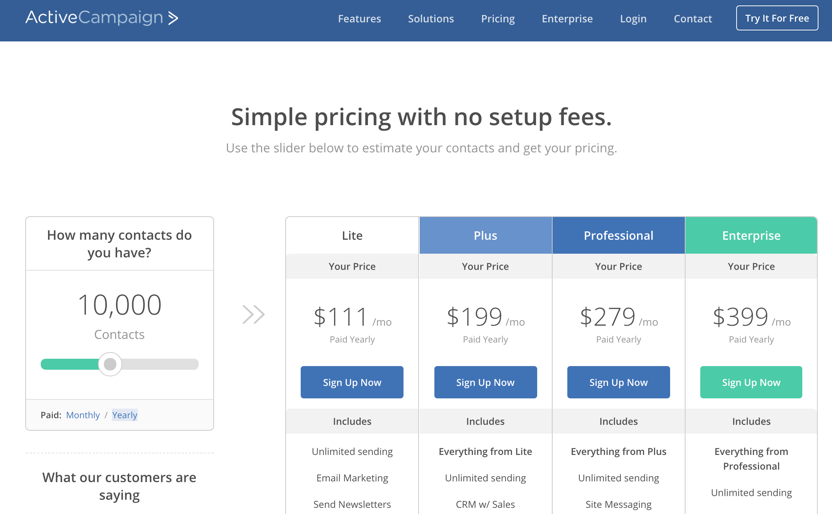 4. Keep track of anniversaries and personal discounts
We can not say enough about customer loyalty. Keeping your loyal customers happy and interested is among the best strategies to increase e-commerce sales. Moreover, one of the best ways of keeping and maintaining the connection is to pay attention to anniversaries and other significant personal dates in order to send discount coupons. There are not many things that people appreciate more than personalized care.
For example, you can set up your marketing program to automatically send a pleasant message with a discount for each customer's birthday. If you suggest a good deal, not only will they buy something from you, but will also remember your care.
One more idea is to send special offers at particular intervals. For example, somebody buys a water filter from you. Knowing how long it works, you can send an email reminder that overusing filters can be harmful to health and to suggest buying a new one with a personalized purchase anniversary discount.

5. Social engagement drives more sales than you imagine
Social engagement is an essential today. Having a business, you cannot sit in the corner and keep quiet. The more people talk about you, the more they buy. So, one more suggestion on how to increase e-commerce store sales is to produce more content that will put you on the sunny side of the street.
Increasing social engagement is a topic for a huge book. However, sometimes even a couple of small steps is enough to increase sales. The most obvious way is to make somebody famous talk about their brand. Think about it, you can see the general scheme of how it works.
There are hundreds of ways of increasing engagement in social media; though it's not the only place to do it. A website itself can be a great medium by generating SEO traffic and turning potential customers to actual leads by providing them with useful information. In this sense, blogs are still more viable. However, they have to be smarter and smarter as the audience grows and develops fast.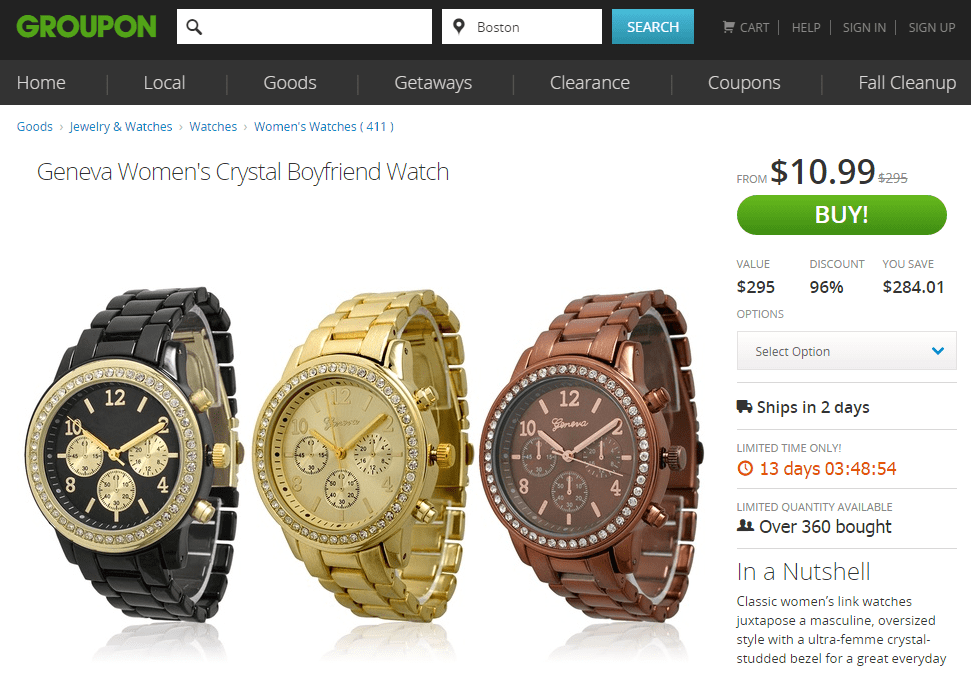 6. Push the best products you have
You've probably heard of the Pareto principle which states that about 80% of effects come from 20% of efforts. It also concerns sales. You are very likely to get 80% of your revenue selling just 20% of the items you have for sale. It doesn't mean that you don't need that 80% of goods that don't keep up. It only means that prioritization is in order.
Once you start focusing on the promotion of a smaller number of products that bring you the most income, you'll be able to achieve real growth. Rather than paying to advertise all the products, you can concentrate on the main ones. On top of that, you can suggest additional items as a recommendation, which might also bring great results.
7. Video demonstrations increase the number of sales
One of the best ways to increase e-commerce sales in a modern world is adding video to the product page. Pictures and videos are people's favorites now. Instead of reading long and often boring descriptions, customers tend to choose websites where they can simply watch a short video about a product and make a decision based upon what they saw.
According to Kleiner Perkins Internet Trends Report, about 74% of online traffic belongs to video. Speaking in plain words, people love video, and they watch it not only for fun but also for practical reasons. For instance, imagine you sell mattresses. Isn't it easier to show a happy and well-rested person waking up on your mattress instead of writing one thousand words describing this scene? Without a doubt, a video makes people actually want to buy. Use this principle smartly, and they will definitely want to buy from you.
This advice is also connected to the idea of selling emotions instead of simply selling products. Show them what they are going to feel upon purchasing your product instead of pushing endless stories about its benefits. So, it's pretty much all about emotions and visual materials now.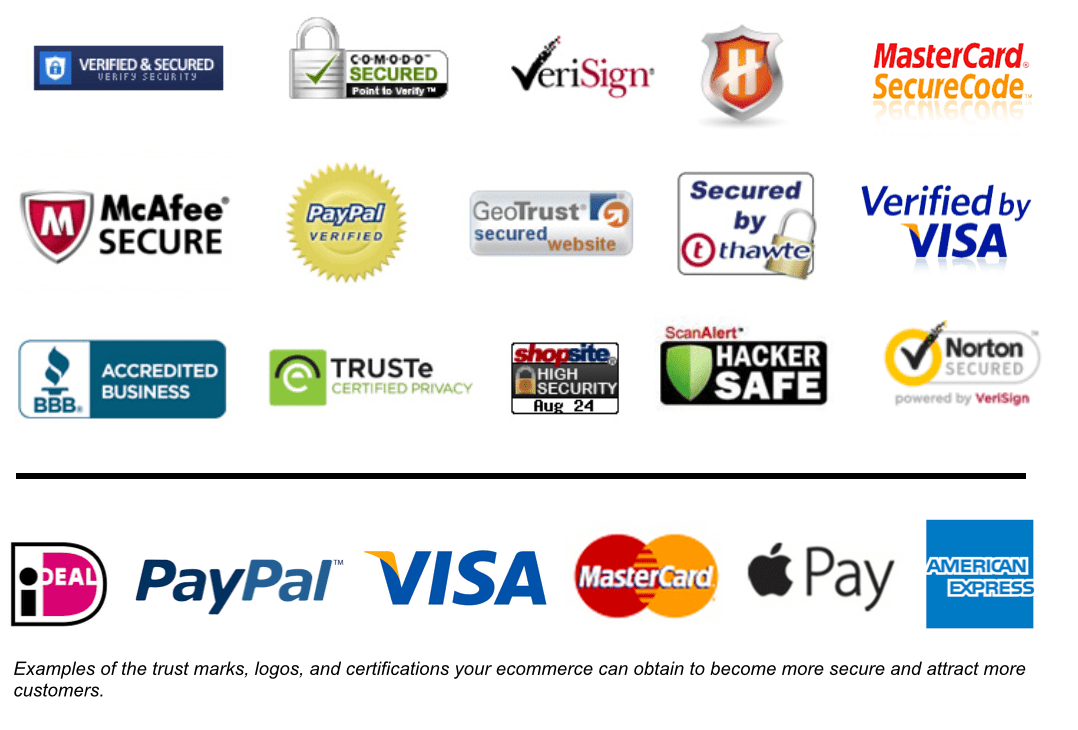 8. Be open to different payment options
Having an online store, you need to be able to provide people with different options of payment. There are a lot of them if you don't limit yourself to just MasterCard and Visa. Also, these options might bring you more clients as there are many people who use alternative payment systems. By offering more payment options, including newer services that are becoming increasingly popular on mobile, you're making it easier for potential customers to give you their money.
Don't forget that new trends appear all the time. Some time ago nobody had heard anything about Apple Pay. Now it's becoming more and more popular, which means that online shops that offer this type of payment will have an advantage over those that don't allow the use of this payment option.
In any case, making the check-out process convenient for everybody will definitely help you increase your e-commerce sales. The more customers who see their primary method available, the more actual sales you are likely to close.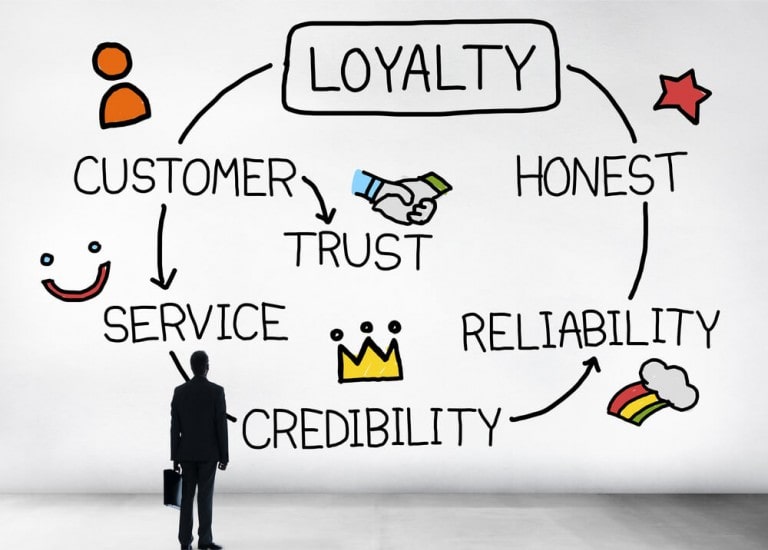 9. Boost trust of your audience
One of the ways to increase website sales is to make people that are interested in your products trust you more at each stage of a buying process. It means that you can improve conversions by checking each step and making it more trustworthy.
When customers come to the product page, they expect to see real and truthful information about the product. So, if you add actual social proofs, the product might be accepted better. For example, many online stores use this way to increase product sales - provide their customers with discounts if they agree to make a video of unpacking and actually using the purchased product for the first time.
Online reviews are also essential for the success of online business. It's always better to have several points of view. In fact, having bad reviews is not that bad if you also have some good ones; they make people trust you more.
10. Increase e-commerce sales with better software
Sometimes it looks like everything you can do with marketing is technically situated outside of the website. However, that's not entirely true. If your e-commerce software is outdated, it can prevent you from creating cool automated marketing campaigns or using multichannel approaches.
You might be surprised, but state-of-the-art software can double your revenue, if not triple it. It is possible thanks to faster and more convenient check-outs as well as the possibility of implementing immediate changes into your databases. The modern world is all about being able to change fast. Don't miss out! Make sure you are ready to respond to any market challenge with your e-commerce software.
Summary
These are only several ways to increase e-commerce sales. If you follow the tips to increase sales we have mentioned in the article, you will see a significant increase in your store's order volume. However, to achieve even better results you might want to go for a more personalized approach. Customized tricks can be used depending on what kind of products or services you offer to your potential customers. Even though it's all about sales, there is a big difference between selling milk and luxury watches. In Dinarys, we will be more than happy to answer your questions if you would like to reach new horizons with your website. Contact us now to get a consultation.
Want to read more
Get fresh articles, news and case studies to your email firstly
Related articles