How to Increase Customer Lifetime Value (CLV) in Ecommerce?
eCommerce Mar 01, 2020

Main / Blog / How to Increase Customer Lifetime Value (CLV) in Ecommerce?
Every ecommerce entrepreneur's #1 goal is obtaining new clients. However, many of them fail to leverage one of their most important metrics for long-lasting success. We're talking about how to increase customer lifetime value, or CLV, as it relates to the ecommerce business.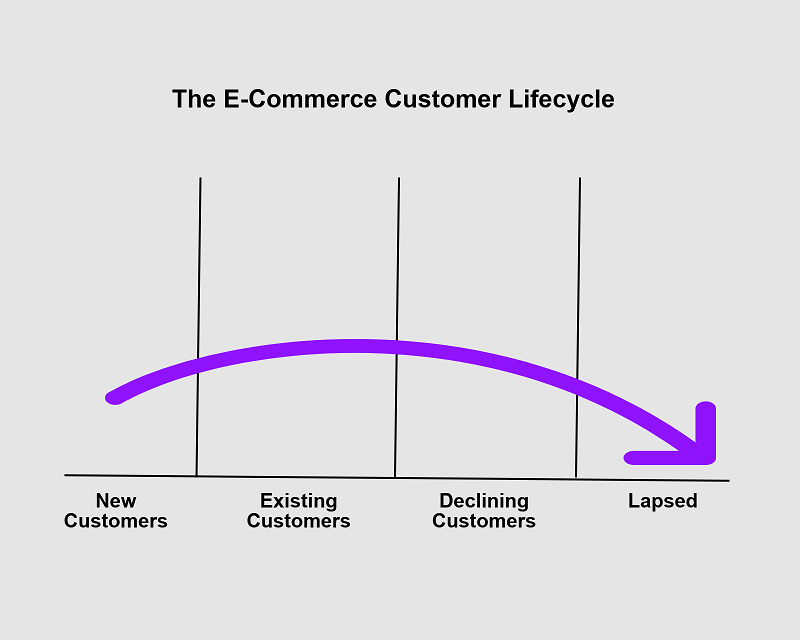 Customer loyalty, retention, and repeat business are one of the keys to ecommerce growth, as every online retailer knows. Getting new customers is just the first step. The real work, and the real rewards, come with creating a strong community. If you want to truly take your site to the next level, you need to take this strategy into account.
Keep reading as we detail:
What is CLV
Why is customer lifetime value important?
How to calculate the lifetime value of ecommerce customers
How to improve customer lifetime value for your ecommerce business
Got your calculator ready? Just kidding. Let's start.
As we said, knowing calculating the lifetime value of your ecommerce customers is useful for your ecommerce business. If you have this data, you'll be able to create more effective marketing campaigns and, ultimately, build a more profitable business.
How to Calculate the Lifetime Value of Ecommerce Customers
Boiled down, CLV is a metric of how much an individual client is likely to spend at an individual store, across the entirety of their relationship. Of course, it's impossible to judge precisely how long a business relationship will be, so it's generally calculated based on a 12-month average.
Here's a handy customer lifetime value formula: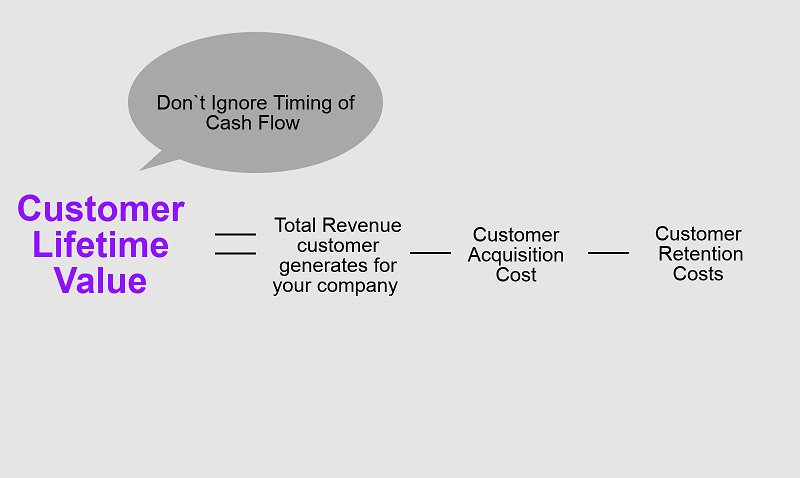 Understanding CLV is Vital to Online Business
A survey conducted by Econsultancy with 1,000 online store owners reports that over 60% do not use ecommerce ltv calculation as a factor in their marketing efforts.
Customer lifetime value calculation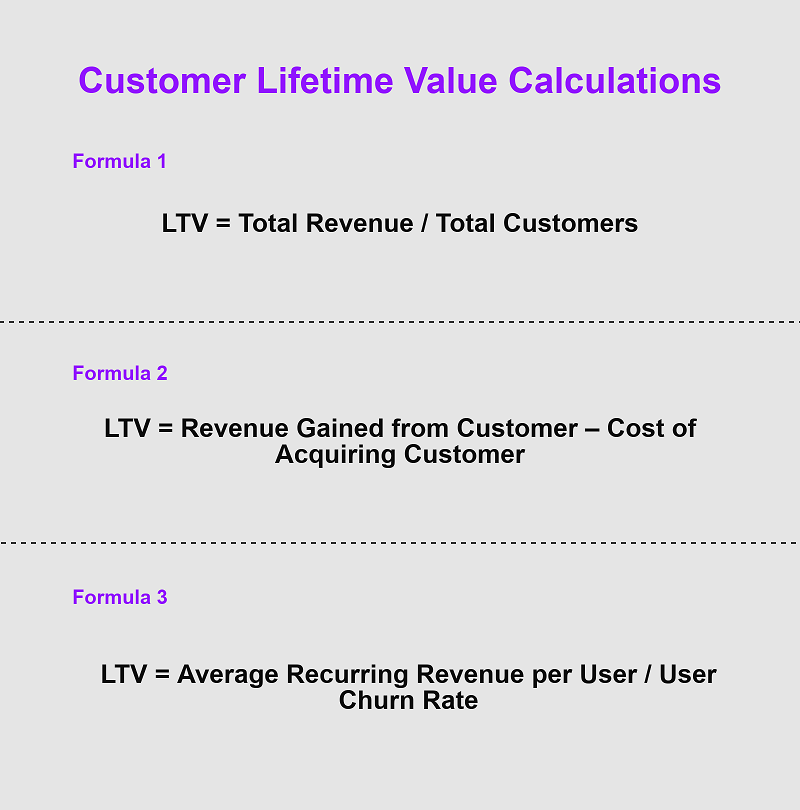 Calculating CLV can be difficult, but it's time well spent. It helps you allocate resources more effectively, as well as helping in budget forecasting for marketing, advertising, and customer acquisition.
Putting in the effort will help you determine which clients segments are your most profitable. You can then leverage this by creating special benefits or perks, and developing targeted customer retention strategies. That's the next level after just selling goods or services.
How to increase customer lifetime value and boost profits in Ecommerce Business
Before we dive deeper into how to increase the customer lifetime value in the ecommerce business, let's review the ecommerce platforms which are considered the best options for ecommerce website building.
Magento is a trustworthy open-source solution, which is the most appropriate choice for small and enterprise-sized businesses. It has a couple of editions, such as Magento Open Source and Magento Commerce. As Magento was created by developers for developers, you will need to have basic coding skills for running on such an online platform.
And unlike the CLV calculation methods which we have already described, the calculation of Magento customer lifetime value requires slightly different approaches. One of the variants is requesting data.
Shopware is the other platform we advise you to choose as this solution is flexible and lets you create online stores simply and fast. In accordance with statistics, 18000 customers already use Shopware.
Here are some concrete, proven techniques to improve ecommerce customer lifetime value in your ecommerce business. Use these tips to encourage your customers to spend more time on your site, return to your site, and ultimately, spend more money on your site.
Techniques like bulk purchasing and premium-priced items are shown to increase the per-customer profit in nearly every case.
Also read: The Benefits of Magento Custom Module Development
Boost Smaller Orders with Cashback Rewards
A special offer is like candy to an online shopper. A well-constructed deal will cause them to buy more than ever.
You can always run sales and special discounts, but cashback rewards are often an even better idea. Giving customers a reason to keep coming back will ensure that they keep spending.
Tiered Discounts
It's an unfortunate truth that clients don't buy more products just because you ask them. You need to make them an offer.
An offer they can't refuse.
One of the best things you can do to increase customer lifetime value for ecommerce business is offer a special discount based on their cart total. Shoppers are savvy and want to save money. They're happy to play the "long game" and spend more now to save later.
Here's an example of tiered discounts that works well.
10% off a $100 order
20% of a $200 order
30% off a $300 order
After you implement this scheme, you'll notice that most clients will happily spend up to the 10% discount tier. A smaller but still significant group will keep adding items to their cart until they hit the 20% discount.
And finally, a small, select clientele will spend $300 to unlock the 30% discount.
At all three tiers, you'll see better conversions, bigger sales, and happier clients.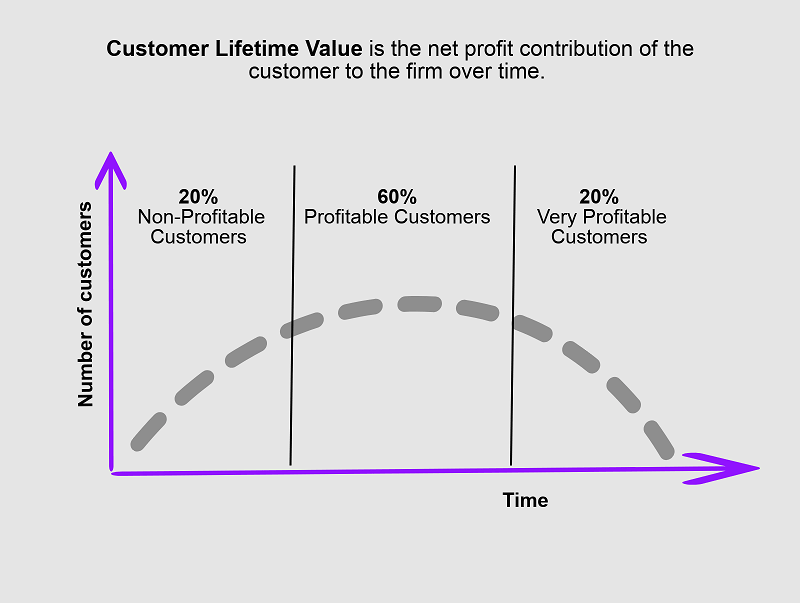 Also read: How Much Does It Cost to Build an Ecommerce Website?
There are two things you should keep in mind when implementing this strategy:
Don't lose sight of your margins. If necessary, exclude specific items from the deal. This lets you ensure you don't sell your low-margin products at a loss.
Carefully consider the minimum order value for each discount tier. Don't forget that your total order value will, of course, be reduced by the amount of the discount. That $100 order is only worth $90 if it earns a 10% discount.
Encourage Shoppers with Free Products
This is another great strategy to increase your order totals. When shoppers place an order above a certain value, offer them a free gift.
Here are a few ideas for gifts most customers enjoy:
A sample or trial size of one of your most popular products
Items you've overstocked
Seasonal itemed themed around holidays
You can also bundle the free gift into high-value SKUs. Instead of offering a gift when a shopper spends $100 or more, you could instead offer them the opportunity to buy an additional item with the gift included.
Free Shipping Improve customer lifetime value for your ecommerce business
Free shipping is a tried and true method to increase sales and customer retention. It works for two reasons.
Customers would rather spend more money on products than on shipping fees.
Free shipping minimizes shopping cart abandonment.
A recent study from Deloitte showed that about 40% of online shoppers are more likely to buy from an online store if it offers free shipping. The report also notes that the absence of a free shipping offer is a major cause of cart abandonment.
Also read: Top 9 Essential Features for Custom E-Commerce Websites
Wharton University conducted a similar study that showed about 52% of shopping cart abandonments are due to shipping and handling costs. 58% of online shoppers surveyed said they abandoned their carts because the total was more than they expected.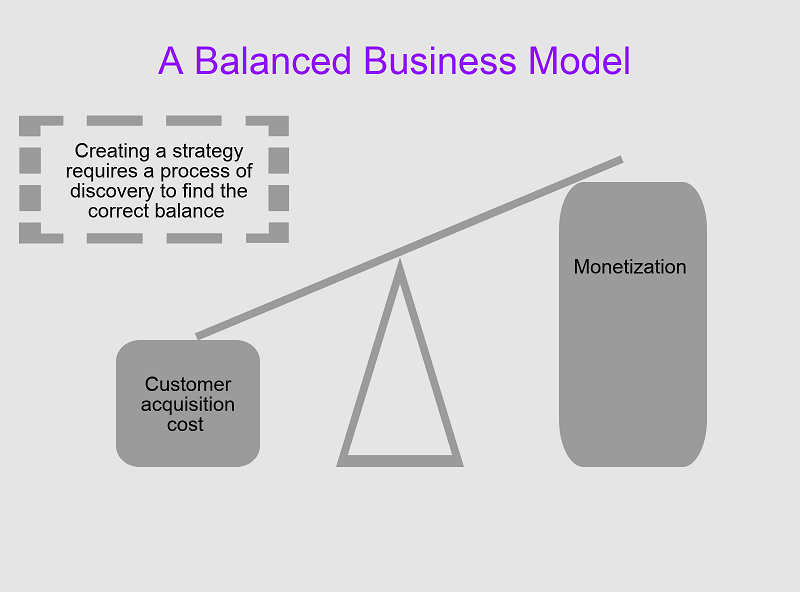 How to Upsell and Cross-Sell Products for Ecommerce
Cross-selling is better known as checkout recommendations. Did you know that one-third of Amazon's revenue comes from cross-selling on their website and by e-mail?
Amazon and many other ecommerce brands rely on strategic upsells based on customers' shopping carts. If done correctly, the technique is a win-win for customers and retailers.
Here are 8 powerful psychological tricks to encourage clients to spend more.
Compound Value - Bundle together related products. If you can show the value of the items together, clients will be happy to buy the set.
Convenience - Offer a free email newsletter for customers to receive information about new products and deals. This is a very simple technique that yields great gains in CLV.
Incentives - Use this technique to encourage customers to spend more, receiving marginal savings in return.
Paradox of Choice - Essentially, your goal is to limit the shopper's purchasing options. By doing this, you can streamline their attention, ease the decision making process, and speed up the customer journey.
Prestige, Self-Presentation, and Ego-Bait - If you offer premium, high-value products, keep in mind that your customers will take pride in owning them.
Reciprocation - Giving free products to your online customers will quickly pay for itself, as they will feel encouraged to buy more products in thanks.
Urgency and Scarcity - Scare items, meaning items that are low in stock, typically sell better. You can leverage this by always telling your clients that some products are almost sold out, or that you will only sell them for a limited time. This is the power of impulse buying.
Social Proof - Showcase positive reviews from your clients. This will help new visitors place their trust (and their money!) in your company.
Finally, you can enjoy a sales boost by bundling together complementary products. This works in many industries where individual products may not be of interest to online shoppers. A bundle creates a greater perceived value, making visitors more likely to buy.
Here's another great technique to increase your customer lifetime value metrics.
Offer Bulk Discounts on Your Ecommerce Website
You don't need to be a professional marketer to understand that if a product sells, then the buyer must see its value.
If you want to reap the full benefit from that truth and to increase ltv for an ecommerce business, then you need to offer bulk discounts. In other words, give clients a discount by purchasing two or more of the same product.
Customers instinctively understand that they can save more by buying in bulk, and you will get sales.
Offer Financing of Expensive Items
Online retailers who offer high-ticket items can use this nudge along hesitant shoppers. If a potential buyer isn't quite ready to lay down the cash, then order financing may sway them. This allows customers to easily and painlessly buy what they need.
The Importance of Customer Lifetime Value
In this article, we have told you how to increase customer lifetime value in ecommerce. Without any doubt, CLV can't be considered as an ecommerce metric you can disregard. However, it's a metric that runs over months and even years, so there is no need to check it every day.
Customer lifetime value assists you in finding the balance. You will be able to discover how much to invest to retain existing clients and to get new ones. Moreover, from CLV investigations it will become possible to understand how to build customer loyalty and increase sales
CLV is important because it focuses on your business growth and financial health and in the long-term, your business will get benefits of customer lifetime value.
If you have any questions, feel free to contact us. And if you seem to be behind the times with your Magento or Shopware site, the Dinarys team would be happy to add all the custom features you'll need.
Just fill out the form, and we'll be in touch.
Want to read more
Get fresh articles, news and case studies to your email firstly
Related articles