Shopware SaaS - Innovation-Driven Business Success
Shopware Mar 25, 2021

Main / Blog / Shopware SaaS - Innovation-Driven Business Success
Companies are rapidly shifting to commonly using Software as a Service (SaaS) solutions as their core platforms. Such subscription-based services are becoming the main delivery model for business applications. According to statistics, the market for SaaS-based SCM is growing by almost 20% annually!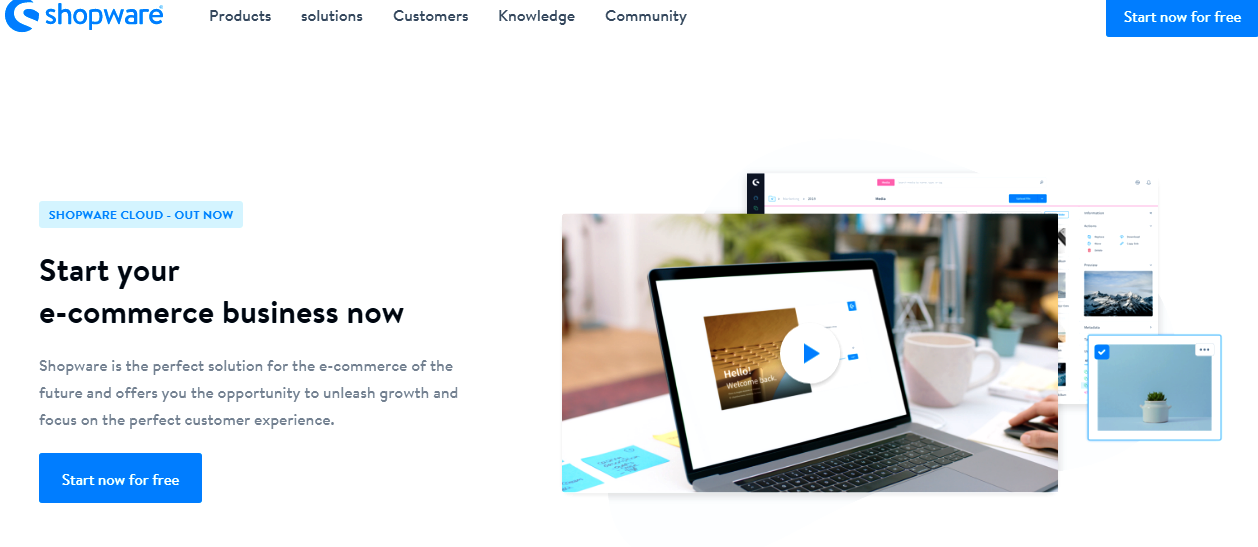 There are already enough quality solutions in the market, including cloud ones and both for B2B and B2C, vertical and horizontal. They are suitable for manufacturing companies and retailers to varying degrees. However, over 100,000 businesses worldwide have opted exactly for Shopware SaaS. And this is just the official data. Why is that? Why is this platform attractive for business?
At Dinarys, we have unique experience in developing and integrating solutions for Shopware. We will tell you what is the secret of the success of this rapidly evolving platform and why this success is natural.

Image Source: medium.com
Common Requirements Towards a Modern SaaS
What should end users look for in this kind of software? Of course, simplicity, reliability, flexibility, and safety. The tremendous growth in new SaaS services over the past few years has made platform selection more challenging than ever. However, a number of best practices have emerged for evaluating offers with basic requirements:
Validated data controls. Regular auditing of the security of third-party applications based on recognized industry standards.

High availability. The indicator of data availability or "uptime" of the system is no less than 99.95%.

Data centers. Multiple secure, resilient data centers that are geographically dispersed.

High level of integration. In the pursuit of cloud computing, one of the things we're seeing is deploying single-purpose applications that don't interact with each other. This leads to poor data integration, poor workflows, and higher data usage costs.

Connecting through an enterprise firewall. SaaS security systems communicate between on-premises devices and applications hosted outside the enterprise. Your security devices (control panels, cameras, etc.) should initiate the connection to the hosting center, not vice versa.

Device authentication. The security of a system depends on the authentication and authorization procedures that protect it. This security principle applies to equipment on the network as it does to users.

Penetration testing. The most reliable vulnerability test of a computer system and its applications.
An open-source SaaS solution gives you complete flexibility, access to the platform's codebase, and scalability without limits.
By choosing a cloud solution, the user can sell where their customers are. Whether it's a classic online store, point of sale, social media platforms, or marketplace, with Shopware 6 you can centrally control all sales channels and easily promote products. That's one of the reasons why the popularity of the SaaS model is growing in a variety of areas.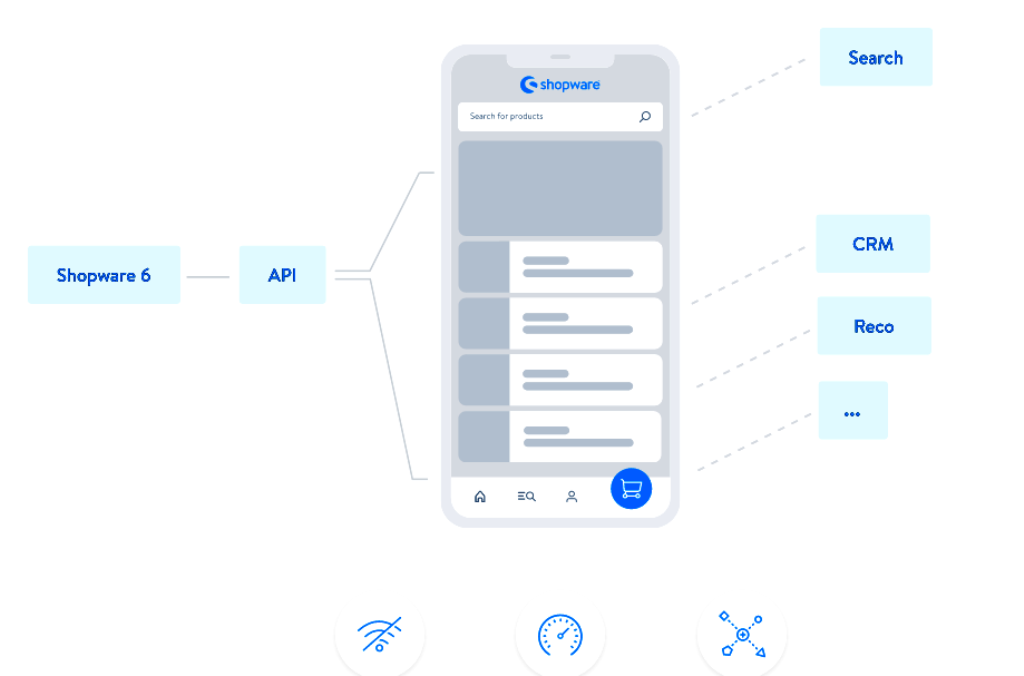 Image Source: www.shopware.com
What is Shopware Today?
Shopware is the only eCommerce platform provider that offers both a SaaS and an open-source solution. The one-stop solution is fully customizable and also provides a unique migration path without the need to rebuild your online store.
Shopware comes bundled with everything you need to get started ─ from payment integration and shipping to stylish themes. This is a readymade foundation for your online business! And now the platform is also cloud-based.
Shopware Cloud is the easiest path to a successful online business with risk-free growth opportunities. Moreover, you can launch your online store for free. It becomes visible and searchable thanks to built-in SEO features. Versions are available for both beginners and professionals.
You pay only when you start selling - in the form of a small percentage of income. In return, you get a simple interface, intuitive navigation, superior user experience, and consistent design. You can also renew or cancel your subscription monthly.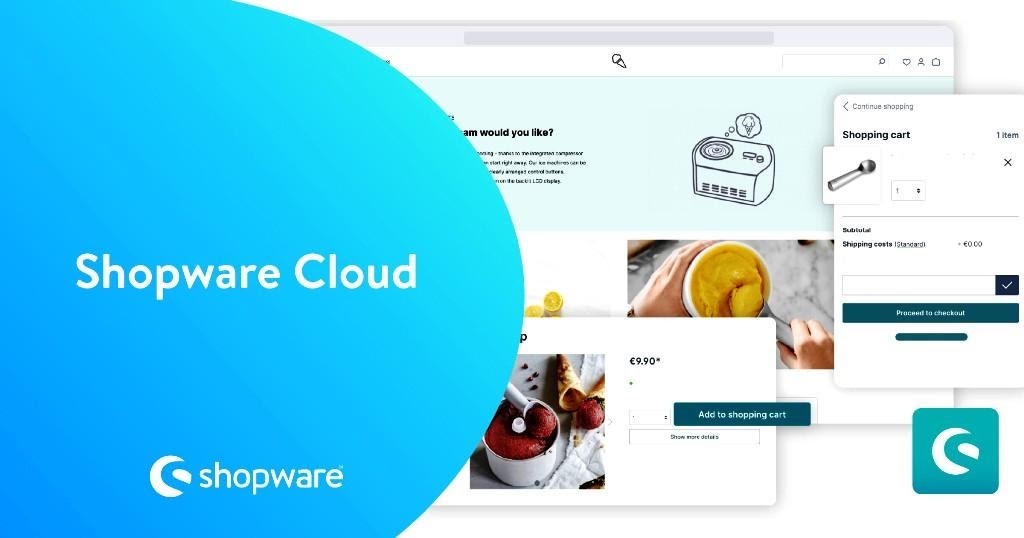 Image Source: shopware.com
Key Advantages of Shopware SaaS
Shopware is the optimal work environment for small and medium-sized businesses. The platform is flexible, versatile, and user-friendly for developers. Users note the functionality and accessibility of a modular structure that allows them to work with companies with regional roots. The major benefits include:
A flawless blend of content and commerce for the complex requirements of different business models;
Unlimited flexibility and automation thanks to an API-driven approach;
Developed in collaboration with retailers;
Open-source under the MIT license, the ability to use any device;
High-performance and multilevel search;
Advanced interface and intuitive guide;
Reduced time-to-market and low total cost of ownership.
The user can easily create any page regardless of the end device. Marketplace, accounting software, or ERP system is easily integrated and managed via API automatically.
Shopware provides the perfect global trading opportunity. Multilingual administration, multicurrency, local pricing rules, and custom tax calculation provide global positioning and scaling of sites.
The impeccable PWA interface aims to deliver an unrivaled customer experience through simple and easy-to-use technologies. PWA unleashes the full potential of Shopware 6 through an innovative and flexible interface. It offers simple integration for developers, maximum feature compatibility, high performance, and access to tools that marketers simply love.
The client quickly finds what they need. There are tons of payment options. Shopware works with PayPal, Stripe, Braintree, and Skrill. The undisputed advantages of the platform are security and usability, performance, easy integration with all types of eCommerce, as well as analytics and SEO capabilities. The platform supports seamless integration with Microsoft web services, including the WordPress CMS. And the customization possibilities due to the large selection of extensions are almost endless!
Having sufficient experience in development, Dinarys knows all the subtleties of the platform. If you need advice, our specialists are always at your service.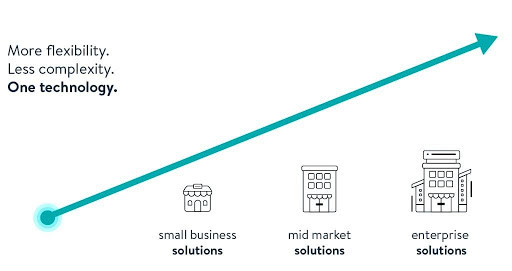 Image Source: www.linkedin.com
Successful Shopware SaaS Cases
The most prominent example of Shopware SaaS use is the Aston Martin accessories site. For more than 100 years, the company has been building a fan base that expresses love for the brand through luxury items and apparel.
Aston Martin
The updated online store reflects the innovative design, superior technology, and outstanding craftsmanship that have made Aston Martin one of the world's most renowned car manufacturers.
When implementing the project, it was especially important to find a reliable store system offering fast and uncomplicated support. In addition, the system had to integrate with the existing ERP system. The ability to easily create additional language stores was also a key factor.
Currently, three Aston Martin language stores in English, German and French are working with Shopware and sales are growing rapidly worldwide. Most online stores in Germany are built on this platform. And companies from neighboring countries are already beginning to understand why.
0815 Online Handel
0815 Online Handel - the Austrian eCommerce leader uses a B2B and B2C platform with sales channels in Austria and Germany. Two POS shops in Vienna are serviced, offering over 40,000 products in (over 1,000 categories).
Developers have implemented Microsoft Navision integration, ongoing price changes, recurring product changes, multiple custom fields for products, and hosting an eCommerce cluster with failover. After the restart, conversion increased by 35% in Austria and 40% in Germany. As a result, revenues in Austria increased by 20%, in Germany - by 40%.
Beeline Group, one of the world's largest wholesalers of jewelry and accessories, relies on features like Shopping Experiences and Rule Builder. The restart was carried out within three months. The client received sales channels for specific countries, customizable tax calculation, quick and easy withdrawal through Shopping Experiences.
Monar
Monar, a multi-brand company with a wide range of haute couture, streetwear, and footwear for men and women, became the first online store in Belgium to be based on Shopware 6. The main requirements of the client were: support for multiple windows, ease of use, and intuitive tools based on the latest technology.
When evaluating the platforms, attention was paid to the wide range of marketing features available out of the box, the ability to quickly change content and update seasonal promotions. With the help of Shopware 6, we managed to create a modern, fully functional online store. Monar now operates with a platform that scales with needs, aligns with future plans, and opens up new growth opportunities.
Bottom Line
Dinarys has been eagerly working on the development of SaaS solutions since 2014 and now takes part in many projects with companies from Europe, the USA, and Ukraine. We've helped build dozens of eCommerce stores, marketplaces, food ordering systems, and corporate websites. Contact us to make sure that you get the optimal Shopware SaaS platform for your business!
Want to read more
Get fresh articles, news and case studies to your email firstly
Related articles