10 Main Reasons to Redesign Your e-Commerce Website
eCommerce Jan 23, 2020

Main / Blog / 10 Main Reasons to Redesign Your e-Commerce Website
Change is the essence of life, and the same goes for businesses, whether e-commerce or traditional. In this case, however, we are not talking about small changes but about a complete renovation.
Although change can bring chaos to businesses, the same change can bring in much more profit, too. Updating websites, providing different offers, and changing product lines are just some examples.
A redesign can prove to be a challenge. It is important to take up projects which might range from changing description layouts to renovating the appearance of a web page. A complete renovation is quite a job and, therefore, startups like to stay away from such project plans, because the cost to redesign e-commerce websites is quite high, though worth it, considering the returns. So let's discuss how to get started with a smart redesign and how to redesign a website without losing SEO.
Why You Should Consider Redesigning?
You can find many reasons that may direct you towards redesigning, and they should all be considered. Also, the website redesign process is a step-by-step process and requires:
Pre-planning a website redesign,
Creating a checklist,
Budget development, and
Finally, implementation.
While you may think that you don't need any kind of redesign, the following points will tell you exactly why you need to redesign your e-commerce business:
1. Webpage load times
A website and its pages can take a lot of time to load, which is very annoying to customers. This is one of the main reasons that people might not even look at products you have. Even though you might have a really nice website, the best products and world-class service, this can be a big turn off for customers. So, if your website is taking more than 2-3 seconds to load, consider this as the time to bring about change.
Nowadays, there are so many similar sites that people don't want to wait. Therefore, it's better to consider redesigning your website and test the speed manually. You may use several types of software to check the speed at which the page is loading, and find areas which require enhancements like Google PageSpeed Insights.
The goal is to make the web page load faster because you can't expect customers to keep waiting patiently for your webpage to open. Although, planning for the website redesign cost can be challenging, continuing with such slow load speeds is not good for business, either.
2. Social-media engagement
When we talk about e-commerce, social media is one of the main areas of advertisement which needs constant attention. If you are not giving enough attention towards social media and you are not sharing your content properly, then this is problem, therefore:
First of all, make sure you have set up all types of social media platform accounts like Facebook, Twitter, Instagram etc.
Secondly, while sharing your content, have a nice thumbnail which is attractive and eye-catching.
Also, the random stuff you share which are not related to your business should still be associated and useful to readers or potential customers.
So, if you share your site's link and find no attractive thumbnail then it's time to consider redesigning. Web developers and designers can use web templates to reshape your online store, and that is why it is good to consider expert advice or visit an easy-to-understand tutorial on the internet.
The description of your produce on each social media platform, together with the title, should be eye-catching and a good fit for your business. If these terms are not met, an updated version of the website should be considered. If the person responsible for social media marketing is not providing efficient campaign strategies, then that is a different story altogether.
3. Improper displays on a web page
Sometimes, due to improper optimisation and lack of updates, content might not display properly on a web page. That is a big NO for potential customers because they either cannot see the pictures or cannot read the text properly.
This can also come to them looking like a website with a virus which might end up crashing their computer. Therefore, constant checks on website presentation, if everything is visible on the display, and if the display is in high definition, are required.
Nowadays, clear high-quality photos and videos are in demand and, if you are redesigning your site, take into account the use of high-quality displays. Ask yourself how much does it cost to redesign a website, and, if it is worth it for such a small reason or if there is a way out.
The answer is that the costs are considerably lower than the original cost of the website; and, yes, it is definitely worth it. The reasoning is important, as this could be a huge reason why you are not getting customers. Of course, there are other ways to improve, which include constantly updating the site with new information, and hiring a website and content manager. Remember, a redesign is one piece of the puzzle that has been proved to be helpful and make a difference.
4. Sales going down
When you see that your sales are going down, you are not attracting new customers or subscribers, and you are not seeing much activity on your site, this is also a sign. This sign signals towards a change in the website design with a better UX (user experience).
There are various things to ask oneself before redesigning, including:
The reason why sales are decreasing;
If there are some additional reasons, apart from the website, that are contributing towards low sales; and,
Whether the design is attractive enough, etc.
At this point, you should try to research other most-viewed sites on the web. Pay attention to the special features or parts of the site that are not present in yours. Check popular trends, apply innovations, and search for new ideas. You may try to put something similar on your website to make it captivating and you will see your sales increase rapidly.
About 40% of internet users shop online using e-commerce platforms, therefore, you have to make sure they stay on the page to get the business. Ensure that your success is measured by one of the following:
Number of sales or leads from the online store,
Conversion rate,
Abandonment rate of shopping carts, and,
Value of each order, etc.
It will then be easier to point out the areas where the website is in need of a fix, and the change will be easier to bring forward. Also, a sophisticated UI (User Interface) is the best ingredient for success.
5. People leaving the website
It happens a lot that people don't shop at one online store for a long period of time, and there can be various reasons for that:
Boring items on the page,
No regular changes,
No new features,
No discounts, and
Webpage is not loading properly.
Another main reason, as mentioned before, is that it can take a long time for the web pages to load and show improperly on certain displays.
All these reasons could make your visitors leave quickly, making your e-commerce business go into a big loss. Therefore, your potential customers will not go through all your products and services and they will think that you don't have what they want.
Also, why must they waste time on your site when there are many others out there giving them better display and new features? Potential clients must be present on the site for at least a few seconds so that they can go through the products.
While making a website redesign project plan for your online store, you should consider e-commerce website redesign services provided by professionals. Additionally, here are some points that can be used to find out whether your visitors are actually leaving, or not:
Bounce rate,
Pages per session, and
Behavior flow.
All these metrics are features provided by Google Analytics.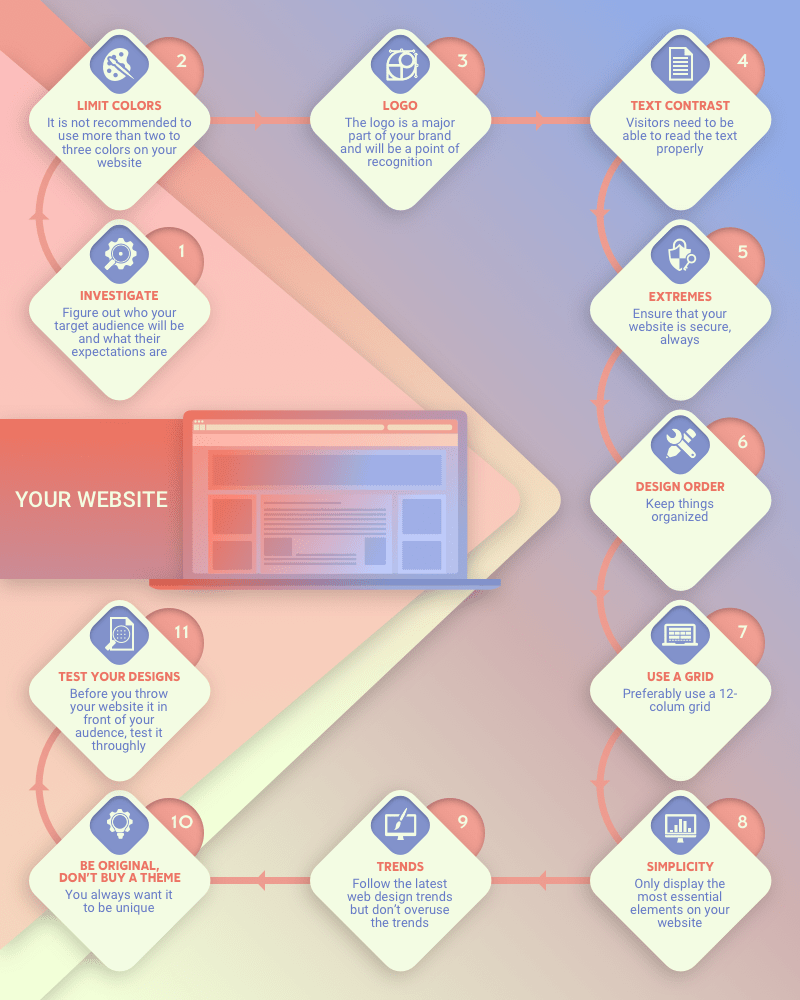 6. Too many bad reviews
When your site has too many bad reviews about your products, then you have to redesign it because, nowadays, the first thing people read before buying any product or downloading any application is the review.
First of all, it is good to have many reviews, but mainly positive ones. No reviews at all is another bad thing that should be considered as one of the reasons to redesign your e-commerce website. If this is the case, then you should redesign it and, before that, do read through the problems that people wrote about in the reviews. This would make visitors believe that you consider their concerns and made changes accordingly. It is important to find out the actual reasons behind those bad reviews.
7. Searching issues
Most of the times, when clients are searching something on Google, the answers are straight and direct, which is why Google is so popular. The same should be the case with your site - when prospective clients search for something, they should be able to find that with one search.
Many times, people can't find what they want on the website, so what they will do is type the same thing on Google and check other resources that will give direct results, meaning you'll lose a potential customer. In fact, you will lose not one but many such customers, as people don't have the patience to wait for the product on your online store or to ask via customer service. If your company is suffering the same problem, then it is time to consider redesigning your website. How will you know that you are having this problem?
You will be getting many emails or inquiries asking questions, the answer to which are already present on the site.
It is crucial to answer the concerns and queries of the users, and at the same time.
The website should be updated which, solves this problem and people find what they want easily.
8. Your competitors have already redesigned their sites
If you don't fit into the above-given categories, then the reason is probably that other e-commerce competitors have redesigned their websites and you are still stuck with an older version. As usual, people always like something new and exciting, and that new version could be much more fascinating for them.
First of all, before redesigning, you have to do some homework, including checking websites of your competitors and seeing what changes they have made. Don't make the mistake of making the exact changes in your redesigned version. That is not a good tactic.
It is quite difficult to find out whether the site is updated or not, unless you are the web designer. Consequently, it is good to check whether their webpage looks very different from yours or if they made changes recently.
When noticing the changes, pay special attention to the size of text, the colour and, their positioning. If you find changes in them, just imagine that redesigning has been done. Also, it is good to take some advice from professional web designers, because redesigning a website is not easy.
So, take their suggestions when it comes to the comparison between your e-commerce site and your competitors'. Also, startup companies, before setting up a website, should perform similar homework so that your site attracts the most customers since you are new, fresh and exciting!
9. Times have changed
Things are changing very fast. In this new era of modern technology and rapidly changing times, it is important to keep up with the changes in the digital world. Since digitalization is the core of the e-commerce business, the website should also be updated likewise.
Also, it is possible that you have changed your products and services but your web pages still shows products from two years ago. That could be disastrous for your business. If your target audience has changed and the website has not been updated, this is a problem.
Another difficulty could be that the description of products do not match with the current products you have. All the above-given reasons for website redesign point towards one thing that you have to think about: rebranding your company. Just remember to make sure that the real products or services and the ones on the web pages match and are as realistic as possible.
10. Security issues
When your website opens, if a dialogue box pops up saying that this online store is not secure, people will shy away as, obviously, people do not want to get the trojan viruses on their computers. Yes, it is important to have advertisements to earn money through the website, but some advertisements could be considered as viruses.
Content management systems or e-commerce bases that send or receive payments are especially susceptible to attacks by dangerous viruses. That is a big reason why people might not want to enter your site once they see that it has security issues, since they will be giving credit card details and they might be robbed by hacking the online banking system. If your website has the same issue, then think about rebranding and include security as a priority in the website redesign strategy.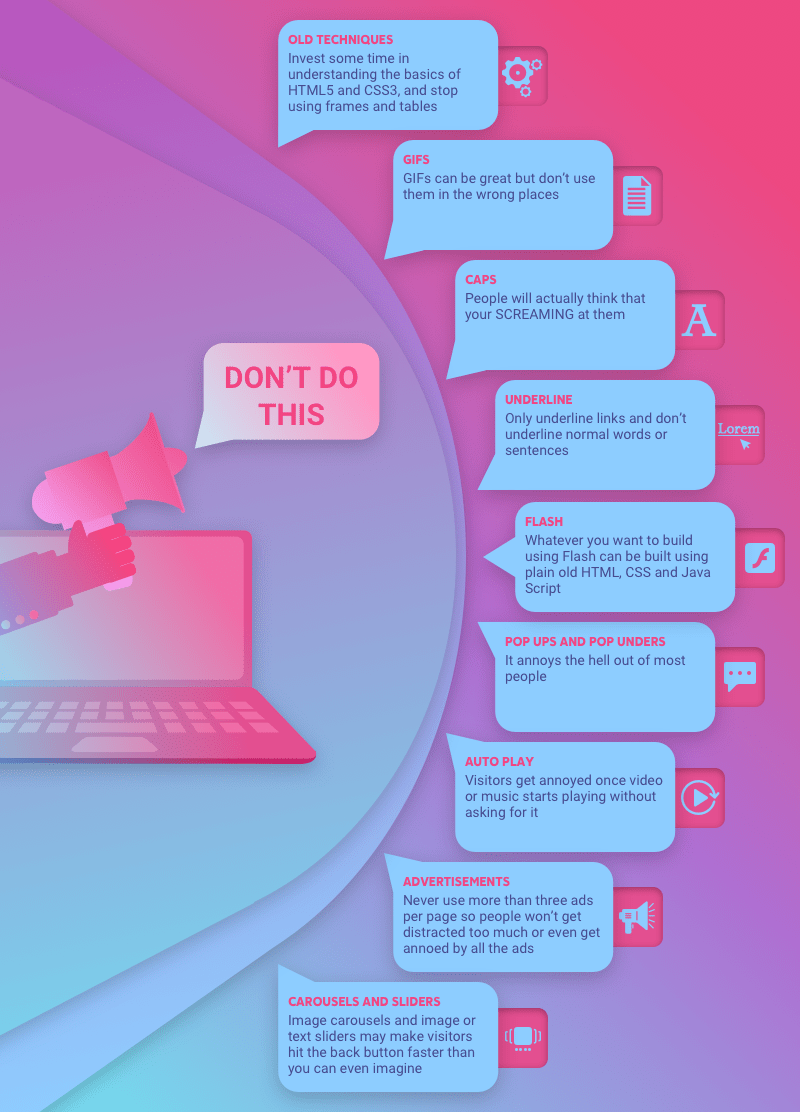 Redesigning Costs
Well, with the changing times, the costs of website redesign have also changed. It has reduced in recent years due to fewer efforts put on redesigning when the original content already exists.
When you are contemplating a redesign, you have to come up with a website redesign estimation and follow it. It is possible that, while planning site redesign, you might lose track and deviate a bit from your original budget but, essentially, it should be within 35% to 70% of the original cost that was spent to create the website. This is the cost for a small e-commerce business.
Other types of websites, like blogs or celebrity web resources, might be different, and most probably lower in cost because of lessened functionality. A custom website might cost around $500 to $15,000 to be created. Another thing to consider while planning your budget is that redesigning should take 3% of the annual e-commerce revenue as the baseline value. The things to consider while planning a budget are:
The strategy of the website requires 50% of the original funds put into making the strategy alone.
About 75% goes into changing the design.
Approximately 25% of the original price for content goes into updating it.
Programming fund requirements might range from 25% to 100%, depending on how old your website is.
About 25% to 50% goes into SEO for the website.
Special online tools can be used to make this task easier.
One example from many examples is given here: if the money required to create an original website was about $35,000, then the eCommerce site redesign cost would be somewhere between $12,000 to $25,000.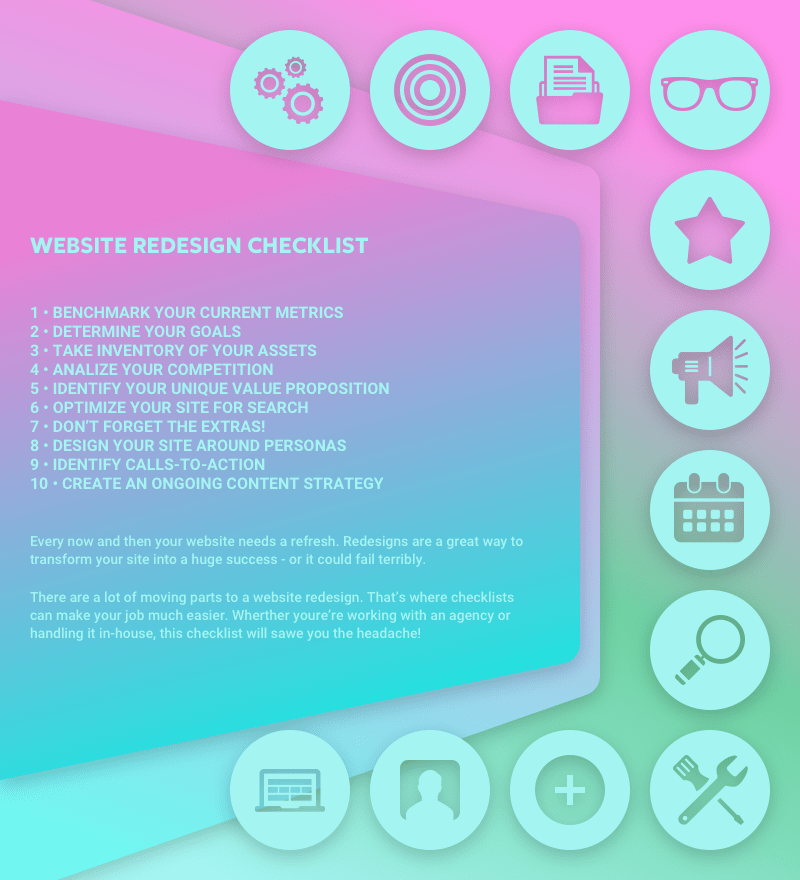 Conclusion
Ecommerce website redesign is quite important, as you can see. There are many reasons to redesign your e-commerce website, which is clear from the above list - and many more reasons, too.
As we already mentioned in this article, professional help is the best option to consider. You can contact Dinarys for further information and help from experts if you are planning to rebrand your corporate site. Go on and get a new look for your business and start afresh!
Want to read more
Get fresh articles, news and case studies to your email firstly
Related articles