How to Make Your Own Website to Sell Jewelry Online in 2021
eCommerce Apr 28, 2020

Main / Blog / How to Make Your Own Website to Sell Jewelry Online in 2021
Though diamonds have no real value, demand for precious stones is increasing year by year. Statista claims that the jewelry market keeps growth in the nearest future, increasing revenues.
So if you're planning to create a jewelry website, you're on the right track — any business can hardly be successful without a website these days. Still, before discussing how to start a jewelry business online and getting deeper into the jewelry website development process, let's mention some possible challenges you could face.
Choose the Right Way to Make Your Own Jewelry Store
Nowadays you can choose one of three scenarios to build a website to sell jewelry online:
A 100% ready-made website
Create an online store, using jewelry website template solutions
A fully custom jewelry website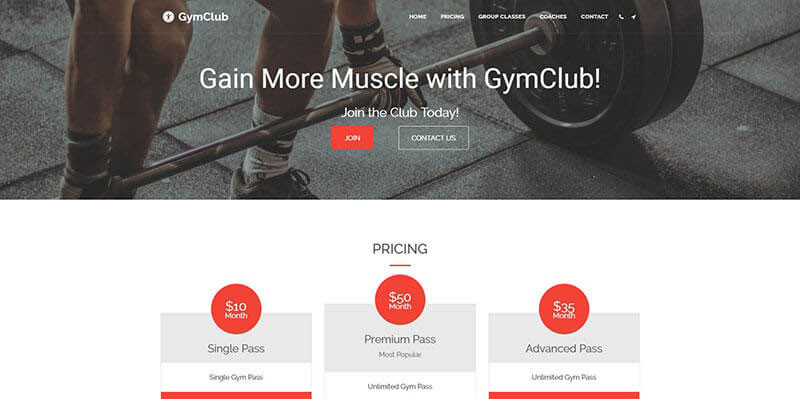 A 100% Ready-Made Website
Entrepreneurs who have a tight budget may also have a big temptation to buy a 100% ready-made website built with an ecommerce web builder such as Magento, Shopware, and others. Read our review of Shopware vs Magento to get a better idea of these platforms.
Yes, this option is pretty affordable and easy-to-use. On the other hand, it has some limitations that won't let your online store evolve in the future:
Free Hosting Comes at a Price
Free hosting. Sounds great, right? Usually, if you buy a premade theme, you don't have to search for web hosting because this service is already included in a paid plan. So what's the catch?
Technically, your site belongs to you. However, you don't have access to its files, which creates a couple of other problems.
No Room for Individual Preferences
Imagine you purchase, setup, and launch your theme. Then one day you visit a competitor's store and notice some great features you'd love to add to your own online jewelry boutique. Well, forget about this.
A ready-made template is a ready-made template. You can customize it only within the framework of your web builder functionality. Even the smartest programmer can't help in this case because the code of your website is not available.
No High Rankings
Search engine optimization is a long-term campaign that involves dozens of factors such as website design, speed, content, security, and much more.
Made-up themes offer only basic SEO functionality. Why? Developers in such companies value time but not quality. After all, clients want to launch their web businesses as soon as possible.
Since you have no full access to your web store, and its appearance (and code) isn't original, you can't change the status quo.
Therefore, there is no chance for your online jewelry store to reach high rankings in search engines, and by default, you aren't able to compete with the market leaders.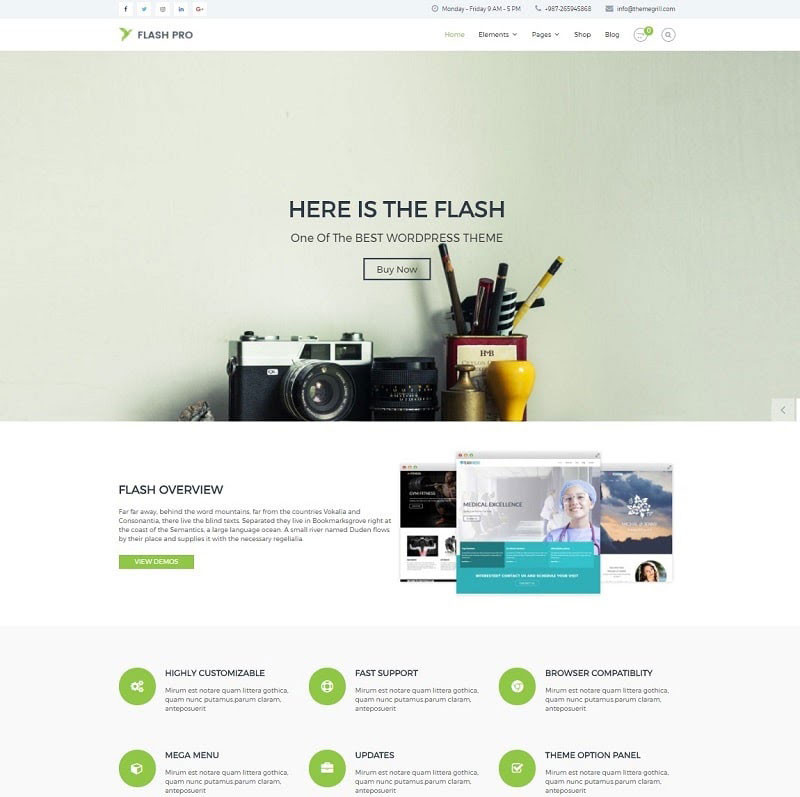 Using Jewelry Website Template Solutions
However, things aren't all that bad. Now that we've discovered why the easiest path is not always the answer, let's review the option that is considered to be the happy medium of website development.
Here is a little secret. You won't be able to create a jewelry website all alone unless you're a one-man-band. A fast, good-looking, and handy online store requires the efforts of a range of specialists:
Coding and Programming. Using their knowledge of HTML, CSS, JavaScript, and other languages, coders and programmers customize a website's backbone.
Web Design. Web designers collaborate with coders and programmers to come up with a website's "face".
SEO. It's highly recommended to optimize a website at a pre-launch stage.
Copywriting. People love catchy headlines, titles, descriptions, and other texts.
Photography. High-quality imagery allows clients to truly appreciate the products you sell.​
Not to mention experts in social media, PPC, and other marketing activities.

A Fully Custom Jewelry Website
From the perspective of uniqueness and quality, a fully-custom website is the plus ultra of web development mainly utilized by big businesses. Is it worth it for small and medium companies?
You should keep in mind that this option will cost you a pretty penny. Also, it takes a lot of time to develop, test, and launch such a website. So think twice before making any decisions.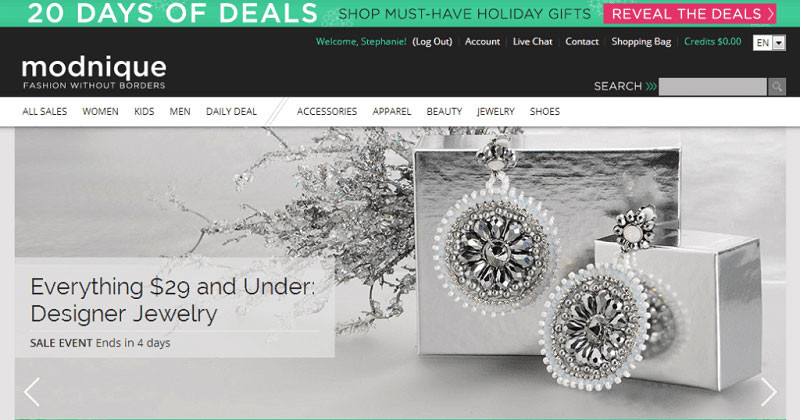 How to Make the Best Website: Tips for Selling Jewelry Online
If you want to make a website, starting a jewelry business online in the right way, it should have all the necessary features to provide your future customers with the best user experience.
Here is the basic functionality set of any successful online jewelry business:
Shopping Cart
Saved Products (Wishlist)
Search Bar
Shipping and Payment Options
Social Media and Share Buttons
Special Offers
Product Filters​
These are the elements that you must add to your online shop by default. The features you see below are of greater importance.
Recommended Products
Let's be honest. More often than not, customers of jewelry ecommerce websites don't know exactly what they're looking for. So why not add similar items to a product page, so the visitors to your website can enjoy the rich selection of goods?
Professional Customer Service
There are two major benefits of hiring a customer care staff. First of all, you raise your chances of increasing your average purchase value. Second, you get an extra channel for collecting customer feedback.
Aside from setting up a telephone line, you can add live chat functionality. It's a very convenient tool for customers who have questions, especially for those who are shy to call directly.
Payment and Shipping Methods
As customers, we develop a habit of trust in certain brands. Especially, when it comes to payments. Add as many well-known payment methods as possible to make the checkout process for your customers more convenient. Do the same thing for shipping methods.
Jewelry Blog
Blogging is a very effective marketing technique. Don't miss an opportunity to start a niche blog to lure more traffic to your jewelry shop.
Industry news, fashion tips, product reviews, and other interesting content can convert readers into buyers in no time. Don't forget that the audience of your blog will also boost SEO rankings for the entire website.
What Do You Need to Create a Jewelry Marketplace?
Now it's time to find out how to create your own jewelry website from scratch. Let's walk through each of the three paths from the previous part of this article. Step by step.
We quote prices on each stage (for each option) of development for you to have a clue of how much you have to spend on launching your successful jewelry business.
Please, note that we do not promote any of the companies we refer to. These are the most popular brands in the market, presented here as examples only.
For a Completely Pre-Built Website
Since drag-and-drop builders are developed for beginners, the process of launching a ready-made online store takes no effort. Just two steps.
Step 1. Choose a Website Builder
There are a lot of big-name brands in the world of ecommerce website builders. You don't necessarily have to read tutorials in order to find the platform that meets your preferences.
Awake your native wit and ask Google. You'll explore a zillion options.
Some of the platforms are originally ecommerce-oriented like Magento and Shopware. Others like Squarespace, Wix, and Webflow allow creating other kinds of sites aside from online stores.
Step 2. Select and Buy Your Theme
Cost: starting at $30/mo for Magento clients, and at $29.95/mo for Shopware clients
Once you pick your web builder, all you have to do is choose a theme. Basically, that's it. The rest of the process is very intuitive. With your website, you'll automatically get everything you need for a successful launch.
Most of the platforms offer a free trial version, so you can test the functionality and sneak peek your result before making a purchase. If you have any questions, address them to the customer support team.
For a Semi-Custom Website
The second scenario consists of five main stages, each with its own cost.
Step 1. Register a Domain Name
Cost: starting at $0.88 for Namecheap clients, starting at $0.99 for GoDaddy clients.
A domain name is what you see in the address bar of your web browser. For example: https://dinarys.com/
The domain name is dinarys.com, where the .com part serves as a top-level domain (TLD). A top-level domain is also called an extension or suffix.
There are two kinds of domain extensions:
Country-specific (.us, .ca, .dk)
Business-specific (.com, .media, .photography)​
A perfect domain should precisely reflect the brand of your company. When choosing the name of your site, it's not recommended to use numbers and hyphens.
The prices you see above are special offers. Please, pay attention that they may vary after a while.
Step 2. Subscribe to a Hosting Provider
Cost: starting at $2.95 for Bluehost clients, starting at $2.45 for GoDaddy clients.
Every site has a home, a.k.a. hosting server located in a provider's data center. There are three main types of hosting:
Shared Hosting. You share a server with other hosting clients. Recommended for beginners.
VPS hosting. You also share a server with other people, but in this case, the server has a much bigger space. Recommended for old-timers.
Dedication hosting. You rent an entire server solely for your website. Recommended for big players.​
When choosing a web hosting company, make sure it offers a satisfying uptime ratio and professional customer support.
You don't want your website to sell jewelry online suddenly to go down, do you? If such trouble happens, at least, you'll be able to take a company to task.
Step 3. Buy an SSL Certificate
Cost: starting at $74.99 for GoDaddy clients, starting at $49 for Comodo clients.
To start jewelry business online you need to ensure a high level of online security. To do so, we'll need a Secure Sockets Layer certificate. SSL is a protocol that significantly improves the level of security by encrypting its link. When applied, it doesn't let criminals steal a user's personal data.
Remember the https://dinarys.com/ domain we mentioned above? Once you get the certificate, your online store will be powered by an HTTPS protocol instead of a traditional HTTP alternative.
Don't forget that Google likes security. So an SSL certificate is a must for an SEO-friendly web resource.
Step 4. Buy/Install a Website
If you don't know how to make your own jewelry store, ask someone who knows. Usually, professionals recommend WordPress due to its high level of flexibility. Besides, the platform itself is free of charge.
Here's the interesting thing. If you take their advice, you can skip all previous steps and move to this one right away. Why so?
The trick is that most popular hosting providers offer WordPress users free domain, free SSL certificate, and free installation, in addition to hosting services.
Step 5. Website Customization
Cost: starting at $300
After you register your domain name and get a website theme installed, put it into the hands of professionals. The cost of customization depends on the number of changes you'd like to see in the end.
For a Custom Website
Finally, there is the most expensive solution. The costs for the development start at $3,000. A fully-fledged original online store with numerous useful features and options will be $10,000. What do you get?
In fact, you can include literally any functionality available today. Professionals will come up with an advanced, attractive, and SEO-friendly design, setup, and launch it for you. The best fashion jewelry websites were created by experienced developers and designers. They will teach you how to use it, and even keep maintaining your online business for you.
To summarize everything and make your choice easier, we created this table with all the basic information for websites to sell jewelry you need to know.
Solution

Fits Best

Benefits

Time, hours

Cost

A 100% Ready-made website

Low-budget small businesses.

Jewelry enthusiasts.

No professional assistance required.

Launch within the shortest terms.

24-72

$29/mo, $299+

A custom website built with a template

Small businesses with extra funding

Customized and SEO-friendly design.

200-400

$300-$1000+

A fully custom jewelry website

Middle-market companies.

Big players.

Completely unique design. Fully-featured functionality.

800-1500

$3000-$10000+
Also read:
In Search of the Best Way to Sell Jewelry Online
The jewelry business has certain advantages and the most attractive one is the constantly growing demand among the customers. Yet, being one of the most profitable and attractive fields for investments, it requires a detailed jewelry store business plan.
How to make full use of online jewelry business opportunities? Even a small jewelry business requires a thorough approach. You need to choose the most beneficial business model for you. Online retail opens wide opportunities for your business, which you haven't considered before. Let's dive right in.
Wholesale Jewelry Site
A wholesale jewelry site is a popular B2B model. Having a wide base of jewelry retailers with global reach you can organize a constant workflow with a high margin. There's no need to wrap your head around retail customer service. Does that sound good? On the other hand, you need initial investments for product storage.
Custom Jewelry Dropshipping
Dropshipping is considered to be the simplest way of online sales these days. The basic difference between custom jewelry dropshipping and the standard business model is that a seller doesn't keep products in stock. Instead, your store automatically sends the order to a third-party supplier, who sends jewelry directly to your customer.
Jewelry Auction Website
Sites, where users can bid and monitor the auction online, are still gaining popularity. Nowadays such websites as eBay are surpassing the popularity of any offline auction. True lovers of precious metals and diamonds are willing to give up everything for a rare specimen! Why not make them happy?
To Conclude
Let's recap. Just like any other ecommerce website, an online jewelry boutique is a long-term investment. Being miserly on your online business set-up is not a good idea. On the other hand, you can find the golden middle between price and quality.
Need help? Contact the Dinarys team to get expert advice. We'll be glad to assist you in choosing the best option that will satisfy your needs. Good luck with your jewelry website!
Want to read more
Get fresh articles, news and case studies to your email firstly
Related articles