7 Most Important Ecommerce Business Metrics Every Online Store Owner Needs to Track
eCommerce Mar 27, 2020
Main / Blog / 7 Most Important Ecommerce Business Metrics Every Online Store Owner Needs to Track
Business metrics are essential for any e-commerce website. Unfortunately, not all online retailers are aware about it. And this often leads to failures. If you don't track the metrics of your online shop, you can't make well-grounded decisions on how to develop your online shop.
If you are a beginner in e-commerce, it is not always clear what e-commerce metrics to monitor. To make everything clear, we decided to share the information on top e-commerce metrics to monitor and how to improve stats.
To achieve success in e-commerce, you should monitor your e-commerce business metrics from the very beginning of your online business, since they are the decision-making factors. Key e-commerce metrics can tell you about your online store performance and your weak points. By analyzing them, you receive actionable insights on how to grow your online shop.
Below we share the information on:
The most important e-commerce metrics
How to calculate them
Practical advice on how to improve e-commerce analytics metrics
Enjoy reading!
1. Sales conversion rate
Let's dive into the most important e-commerce metrics to track.
A conversion rate is a percentage of all your online shop visitors who went through the sales funnel and made the purchase.
Why is this metric important?
Because it shows how much traffic turns into customers and brings profit to your business.
How to calculate the conversion rate
You can calculate the conversion rate on your e-commerce website using the following simple formula.
Divide the total number of the purchases made on your online shop on the total number of e-commerce website visitors. Then, multiply the result by 100. The final number will be your conversion rate.
See? It is not rocket science.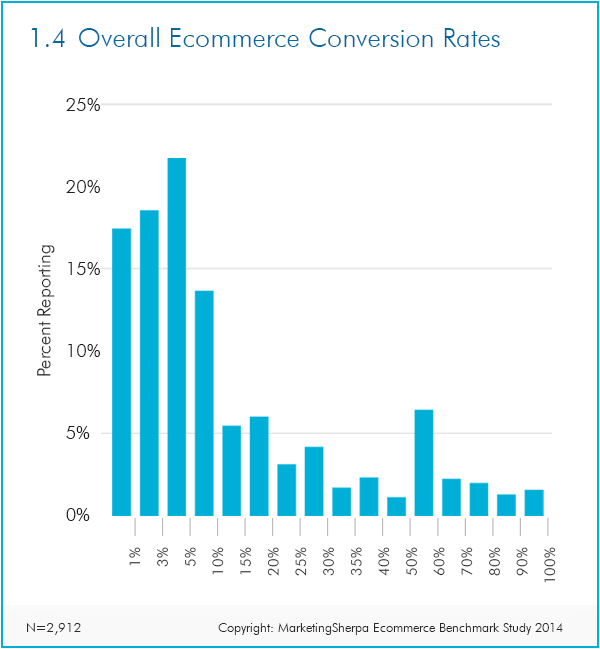 What is a good conversion rate for an online store?
This is a very important question for all online shop owners. It depends on a type of business. But a good conversion rate in e-commerce is considered 2.35%. The conversion rate of the top 25 most profitable websites is 5.31%. If you want your online shop to enter the top 10%, your conversion rate should be 11.45% or even higher.
How to increase your conversion rate
We did several projects on conversion rate optimization. One of our clients was unsatisfied with the number of sales on his beauty products online shop.
We analyzed the e-commerce funnel metrics and found some drawbacks such as the multi-page checkout, the obligatory authorization and no login via social networks.
Since the online shop was built on Magento platform, we integrated OneStepCheckout. This extension addressed the weaknesses of customer checkout process.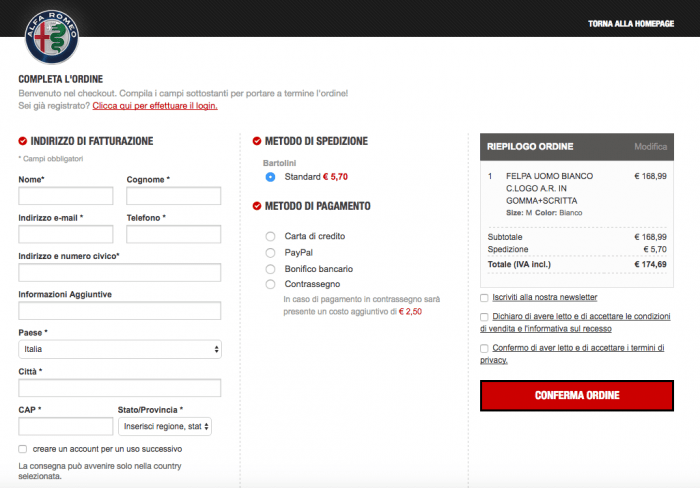 With this tool, online shop visitors can make a purchase on a product page, authorize via social networks and auto-complete addresses, since the extension uses Google Places.
Such conversion rate optimization resulted in increasing on-page conversions up to 2%.
Other conversions to track on online store
Sales conversion rate is the most important metric you need to track. But there are many types of other e-commerce engagement metrics on your website that are also called "conversions." All these user actions on your online shop have an impact on the customer decision to make a purchase.
Below we share more conversions that might be useful to track if you want to achieve success in e-commerce retail.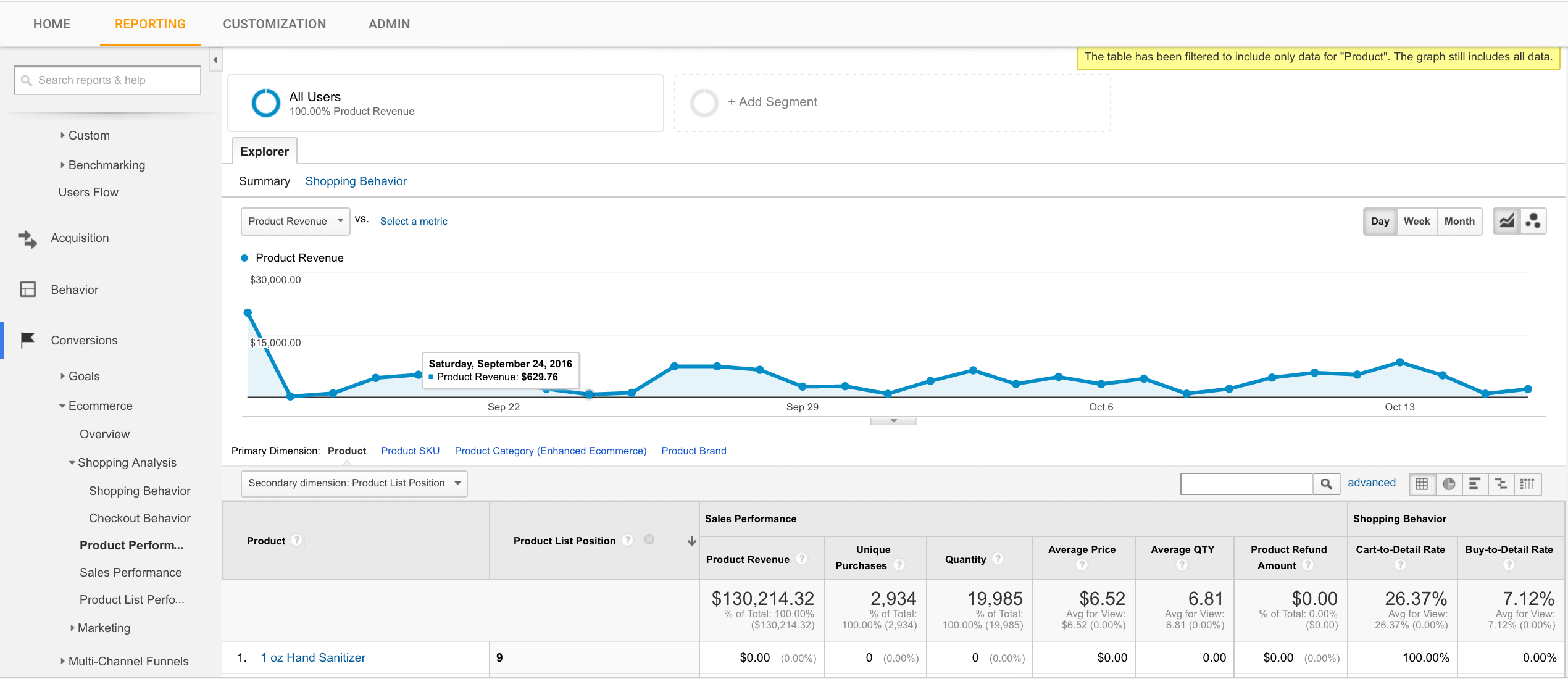 Click-Through Rate
The main goal of an online retailer is to attract traffic and convert it. But visitor is going to convert if don't click over to your store.
If you run marketing campaigns and paid ads, you should track the click-through rate (CTR) for each promotional channel.
To calculate it, you should divide the number of users who clicked on your link or ad by the number of impressions a said the link generated. As an example, if about 1000 saw your post or ad, and 10 of them clicked on it, your CTR would be 1%.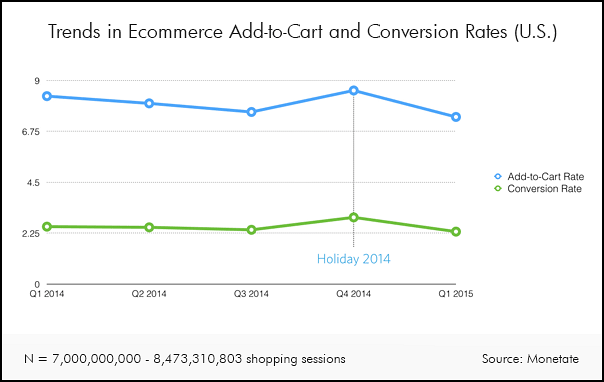 Add to Cart Rate
This metric tells you how many online shop visitors actually added items to their shopping cart.
This metric can also tell you how attractive individual products are based on the information placed on the product page. Moreover, add to cart can tell you whether you attract the right audience and if your products and prices meet the expectations of your target audience.
An average add-to-cart rate for an online shop is 10.9%. You can see this metric in Google Analytics.
If your add to cart rate is lower, you should consider the conversion optimization strategy.
Bounce Rate
This metric shows you how many online shop visitors navigate away from it after visiting just one page.
A high bounce rate tells us that the specific page is not very attractive and engaging to the visitors who landed on it.
It also tells about the discrepancy between the value that visitors expect from your website and the actual value of your online shop.
You can find this metric also in Google Analytics.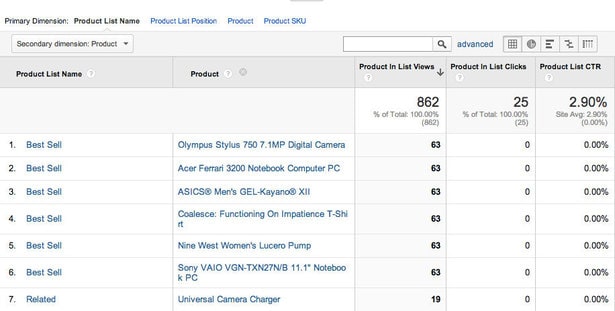 Best performing products
Such e-commerce website metrics as supported purchases, return rate, and conversion rate may vary across products.
Some items could be more popular on your online store than others. If you advertise them on your homepage, you will receive even more conversions and do not lose potential revenue.
The best performing products will also help you find out:
best sellers in your stock,
outdated items which are no longer popular among your customers
and products often ordered together.
Based on that metric, you can optimize your stock, improve product page and increase conversions.
Important metrics for e-commerce site success

2. Average order value (AOV)
This business metric tells you the average amount of money your customers spend on your online store during one session.
It is important to track this metric since higher AOV means more profit per customer on your online shop.
The conversion rate tells you how many online shop visitors made a purchase, while this metric shows how many profit each of these purchases generates. In some cases, online retailers could have high conversion rates and low average order value.
How to calculate AOV
Divide the revenue by the number of orders.
An average order value depends on your industry and your country.
For instance, an average order value in the U.S. is $88.31. It's achieved by 50-75% of online shops, while top 25% online stores have $102.93 average order value.
How to improve AOV
If you get higher order value than your competitors do, you can invest money in conversion optimization and get even further ahead.
If you have low average order value, you can fix it by:
Evaluating your customer behavior. You can place products that are more relevant on the home page. Another way is to recommend related products to customers on the checkout page.
Offering a volume discount. This will stimulate customers to spend more per one shopping session.
Offering discounted or free shipping when the order total reaches a specific threshold.

3. Cart Abandonment rate
Unfortunately, not all online shop visitors who add products to their shopping cart, fulfill the checkout process and make a purchase.
Abandonment rate shows online retailers the percentage of e-commerce website visitors who added items to the shopping cart but fail to make a purchase compared to the number of visitors, who actually made a purchase and converted into customers.
You can calculate CAR using this formula:
1 - (completed purchases/ shopping carts created) x 100 = the shopping cart abandonment rate
The average shopping cart abandonment rate is 68%.
If your rate is higher than that, you need do consider the following reasons and to make changes in your online shop strategy:
No express shipping available
Couldn't find the coupon code
Long and confusing checkout
Concerns about payment security
Having to create a new user account
However, the main reason for cart abandonment, according to 25% of respondents is unexpected shipping costs.
How to improve cart abandonment rate
If your cart abandonment rate is higher than 68%, you can improve it by offering free shipping. This is a proven method to encourage shoppers to complete their purchase. Moreover, 93% of online shoppers said free shipping motivate them to buy more products. That way you can also increase the average order value.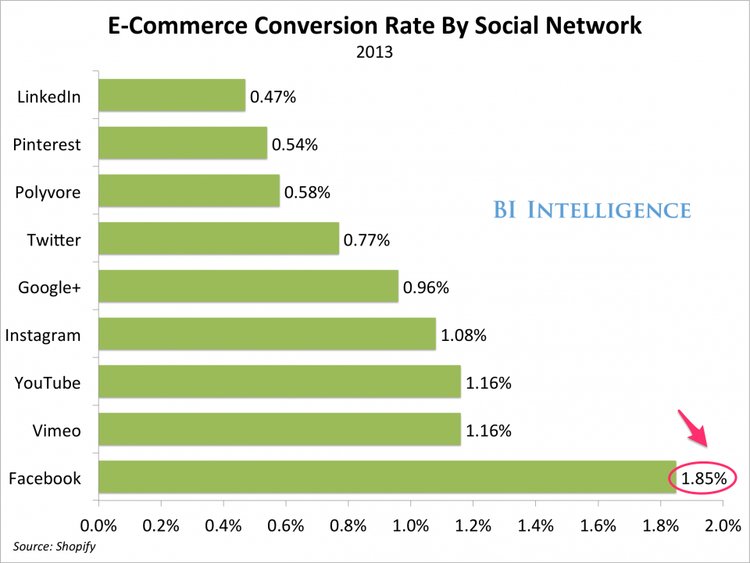 4. E-commerce website traffic
Why is it important to know how many site visitors you have? Because visibility is vital for achieving success in online retail. Moreover, knowing these figures will help you make better decisions about the website maintenance.
How to calculate e-commerce website traffic
By analyzing this metric you will know, where your traffic is coming from. If your PPC ads are very effective, you need to revisit the keywords and do some research. If your pages on social networks drive the largest amount of traffic, think on the ways to invest in getting even more results from these channels.
Another important metric to track is the number of unique visitors who represent potential customers. In addition, this metric also includes shoppers who like to research the market before making a purchase.
There is no average traffic for the online store because it depends on your niche. But there are some common insights into how to attract traffic to your online shop.
How to improve e-commerce website traffic
The most effective ways include:
Increasing marketing efforts. Invest more in social media, email campaigns and content marketing with SEO keywords.
If you have a marketing budget, consider paid ads and other types of marketing activities to attract ideal customer demographic.

5. Customer Acquisition cost
This metric, also known as CAC, shows you how many customers you have bought for the marketing money you have spent during the particular period.
This way you receive insights on how much it costs to acquire one new customer. The tricky moment is that your paid ads can bring the traffic, but not all traffic converts into customers.
To make a profit, all online retailers optimize acquisition channels. That way you will pay only for quality traffic that might bring profit in the future.
In some cases, less but more qualified traffic has higher conversion rates than huge but less qualified traffic that do not converts at all.
How to calculate CAC
The average customer acquisition cost is a trade secret in every company because it is the main factor in their strategic planning.
If the average order value is less than a customer acquisition cost, you need to consider some changes on you website.
How to improve customer acquisition cost
Below we share several methods that might be useful for you:
Ask your customers to place feedback for your products or services. This strategy would be even more effective if they will do it on your business social media account.
Consider conversion optimization. With improved customer journey, you will receive more orders since conversion depends on how convenient your checkout is.
Invest in developing a buyer persona. This service allows understanding of your potential customers and makes your campaigns more productive. If you do not know who your target audience is, you may target a wider audience but still have low conversion rates.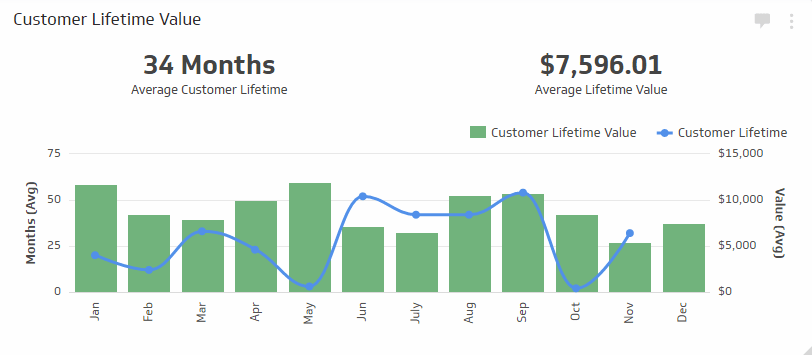 6. Customer Lifetime value
By using this metric, you can understand the revenue you receive from a typical customer during the customer lifecycle. But it is not as simple as it seems. Your online business could get profit from a customer but in some industries, the acquisition cost is very high. So you will need more orders to break even.
It is very hard to predict the CLV. However, if you analyze high-value customers and their behavior, you will see a pattern and try to replicate it with other customers.
For that, monitor shoppers average cart value by acquisition channel and location. In addition, add items that require regular maintenance and accessories to increase sales.
How to calculate CLV
For calculating a CLV, you need to predict how much money a customer will spend in your online shop during some period of time. The period may vary depending on the industry.
Moreover, to make your calculations even more accurate you should divide your customers by groups based on their total amount of purchases and the frequency they buy something at your website.
As for an average e-commerce business, an average CLV is $1300. The best e-commerce companies show CLV equal $3600.
How to improve CLV
If your current CLV is lower than the figures above, we have some insight for you:
Motivate your customers to make repeated visits applying discounts, special offers, and other marketing activities.
Make your customers more loyal to your brand. Use loyalty programs, email campaigns, up-selling and cross-selling.
Try to reduce customer acquisition cost. This way you will improve the profit received from one customer. Try using a free promotional campaign and find strong partners for co-marketing campaigns.
7. Other vital metrics for e-commerce business
Here we have a list of other e-commerce success metrics that might be useful to track for all online retailers:
Impressions
Revenue per traffic source
Click-Through Rate (CTR)
Subscription Rate (SR)
Email Open Rate (EOR)
Email Click-Through Rate (ECTR)
Unsubscribe Rate (UR)
List Growth Rate (LGR)
Time on Site and Pageviews per Visit (TOS and PPV)
Revenue Per Visitor (RPV)
Retention Rate (RR)
Early Repeat Rate (ERR)
Repeat Customer Rate (RCR)
Net Promoter Score (NPS)
Average Referral Rate (ARR)
Program Participation Rate and Share Rate (PPR and SR)
Referral Conversion Rate (RFCR)
Tools for tracking business metrics
After you have learned about the most important e-commerce metrics, it is time to implement this into your e-commerce management.
Below we share the list and characteristics of tools that will help you to track important stats.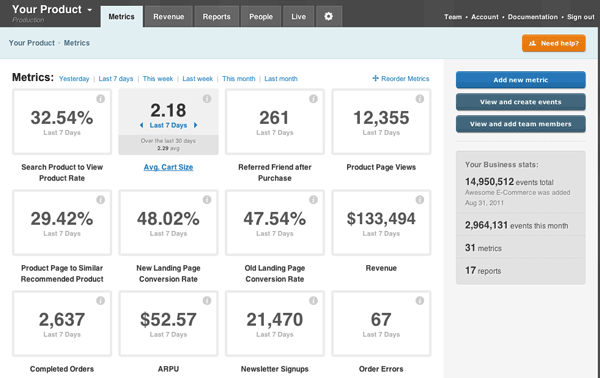 This tool helps online retailer to analyze the customers behavior. Moreover, using KiSSmetric you have a chance to increase customer acquisition and retention rate.
With user-friendly admin panel, you have a clear vision on what is going on at your online shop, so you can make more effective business decisions.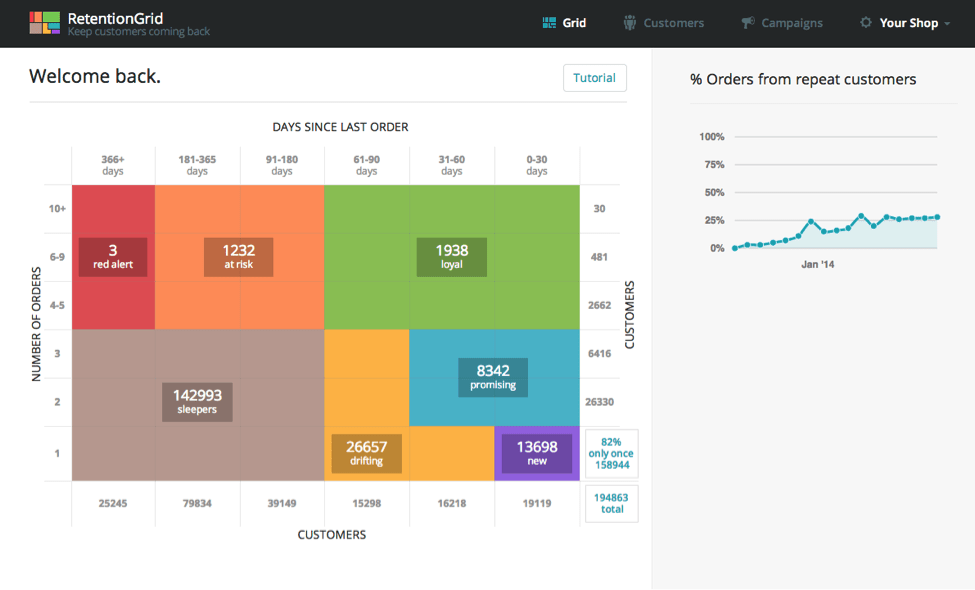 RetentionGrid
This is a perfect tool for online retailers who enjoy poring over raw data. RetentionGrid gives users color scheme and color coded graphs. The best thing about this tool is that it suggests on how to best reach your different demographic segments.
To be specific, this tool recommends the type of marketing that will work best for specific customers. In addition, it analyses the type of marketing campaigns that will be more effective depending on the type of visitors of your e-commerce website.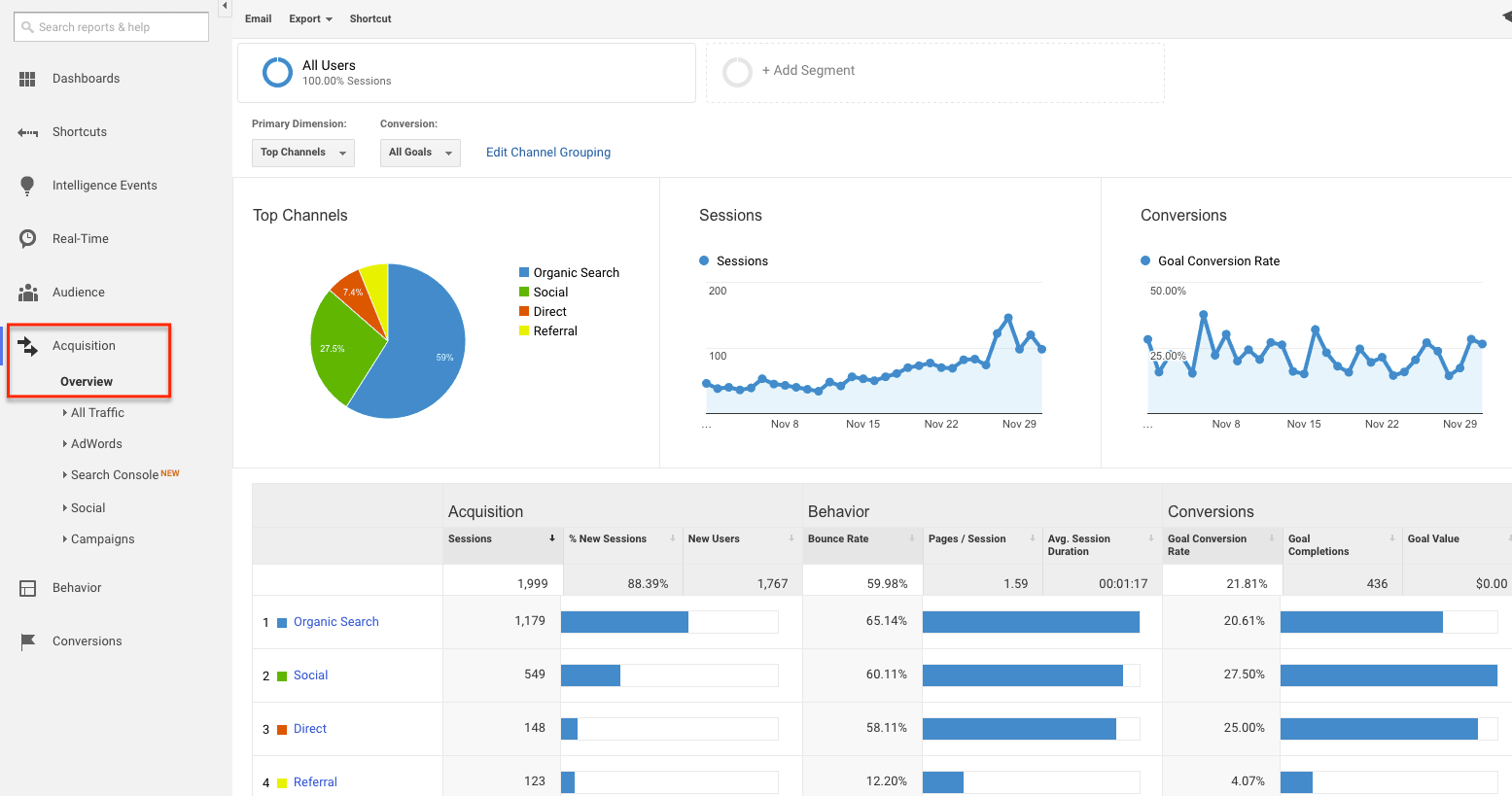 It goes without saying that Google has the best e-commerce analytic tool on the market. Website owners from all over the world use this web analytic tool. But to receive really useful information about your online shop, you need to spend some time fine tuning the settings.
Still, this tool will definitely help you in achieving success in online business.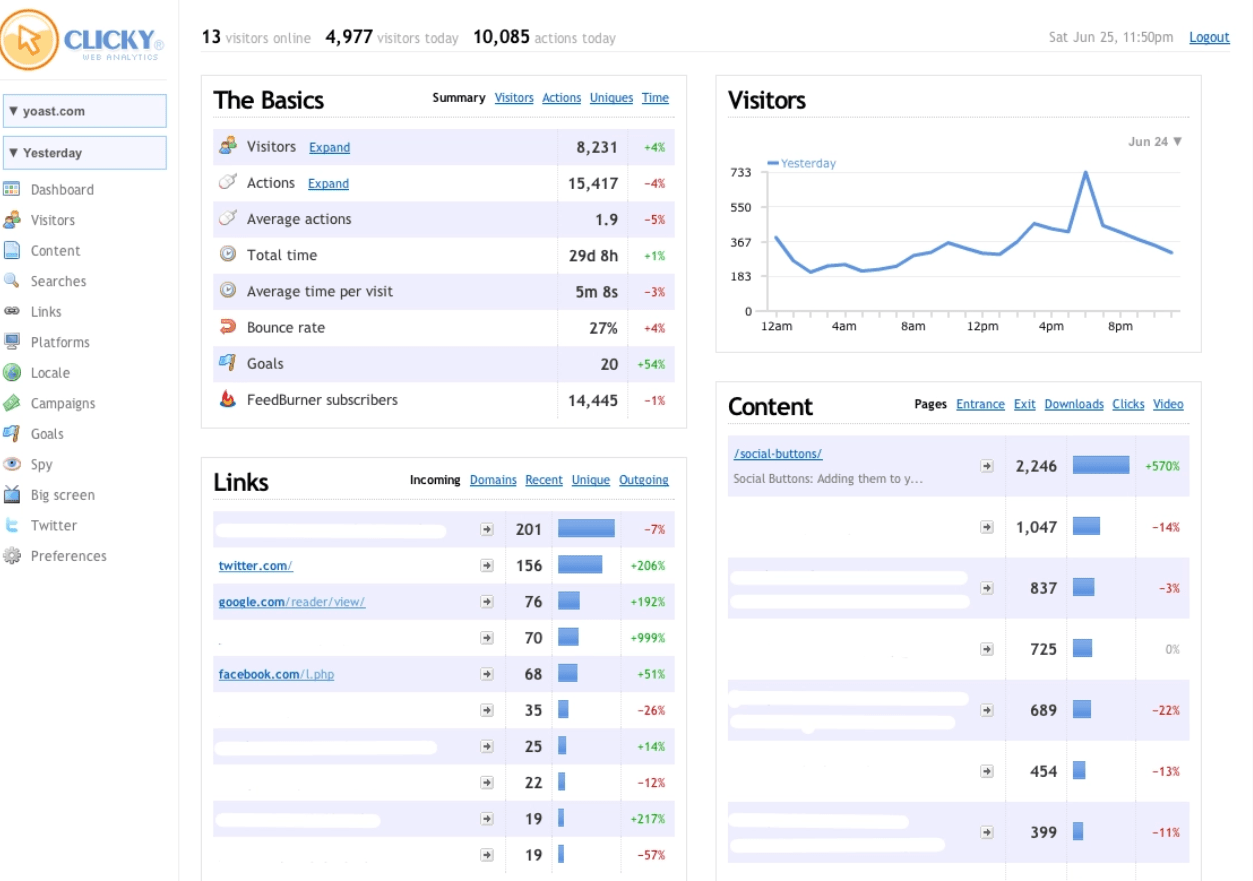 One of the most important requirements toward the web analytic tool is user-friendliness. If the tool is too complicated to use, there is no point in using it.
One of Clicky's benefits is ease of use. The tool shows the data in real time. So you can see what is going on now.
This tool suits the beginners in online retail since it gives you the wealth of information.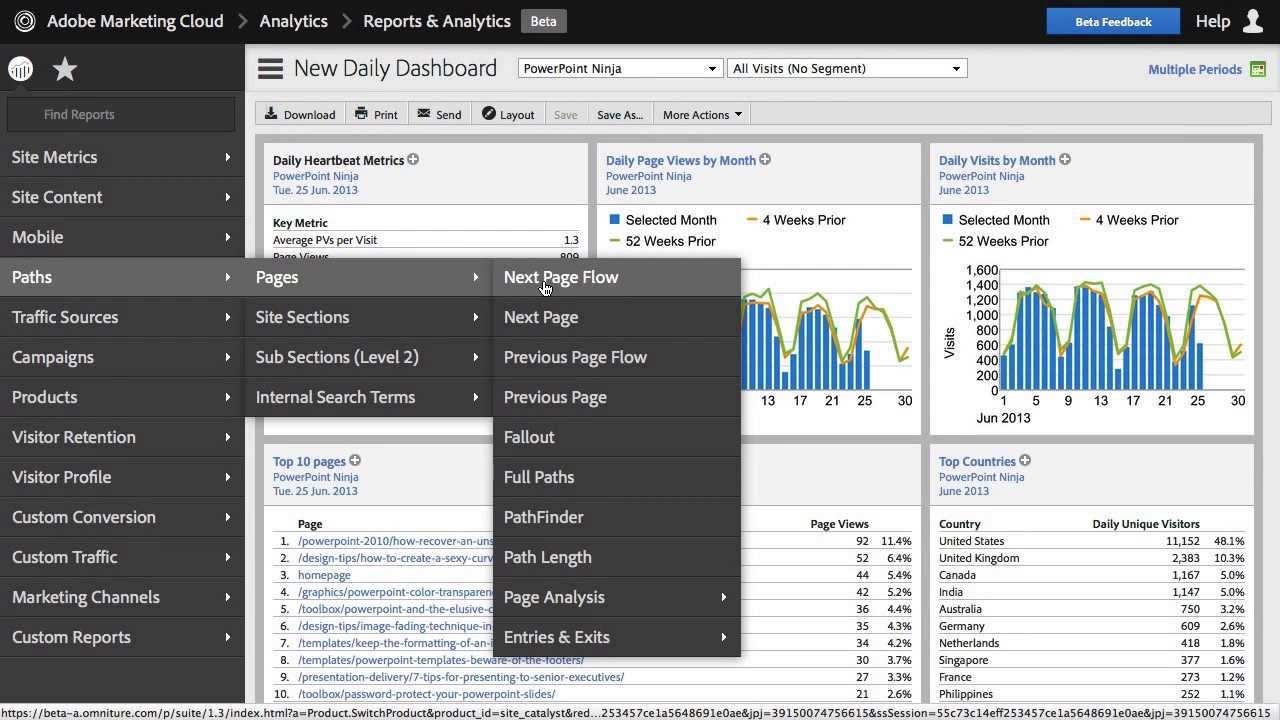 Remember that all e-commerce analytic tools should include personalization, access, and organization. And you can find all three metrics in Adobe Marketing Cloud. Large e-commerce stores enjoy using this powerful end-to-end analytic tool.
To use this tool effectively, you need to spend some time setting metrics you want to track. And to set them up properly, you need to have significant knowledge of the application.
Also consider, that Adobe Marketing Cloud is quite expensive. So it does not suit small businesses with limited budgets.
Conclusion
To achieve success in online retail, you need to be very careful with the data from the very beginning of your e-commerce business. Otherwise, you will lose the touch-points for making business decisions on improving your website.
We hope this article helped you to learn more about important business metrics to track and tools that might be helpful.
If you have any questions concerning e-commerce checkout optimization or a project in mind, fill in the form so we can contact you ASAP!
Want to read more
Get fresh articles, news and case studies to your email firstly
Related articles