E-Commerce
Mar 06, 2020
How to create an online shop? Top 5 paid platforms for ecommerce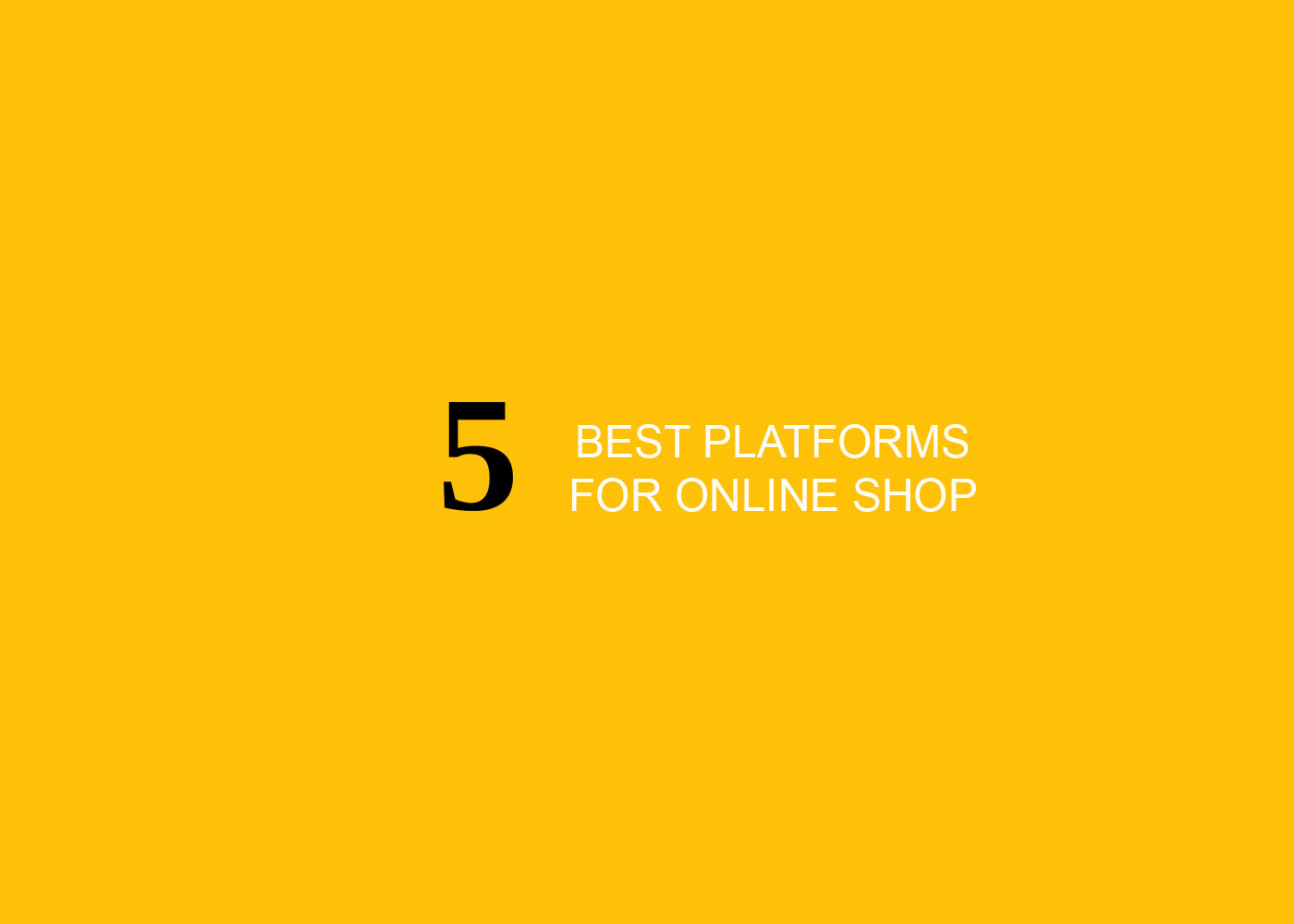 Content
Choosing a platform for an online shop is always a challenge for most businessmen. These retailers could use free or paid CMS. However, there is a big difference between them. Free platforms have a limited number of pages, no access to FTP, and few plugins. Certainly, top paid platforms for ecommerce provide many more functions.
In this article, you will find the most popular platforms for online-shops that should be considered in 2021.
Have you decided to open an online shop but you don't know where to start?
First of all, it is necessary to pay special attention to the design of an online shop's website because this is the face of the company. In addition, the adaptive design gives the opportunity for buyers to purchase from their mobile devices and tablets.
The success of an online shop depends upon its technical realization that includes functionality and settings. One more important issue is the usability of the website catalog. The functions of adding goods to the catalog and its management should be simple and convenient.
Free ecommerce platform vs paid ecommerce platform
When it comes to creating your online shop using a free e-commerce platform, you usually need to control the entire set-up process. Many paid e-commerce platforms offer to host and do much of the set-up process on your behalf. While comparing free vs paid ecommerce platforms let's review their pros and cons.
Among pros of paid platforms we define:
All paid platforms offer help and support for virtually any problem that happens,
Easy set-up and installation are typical for hosted ecommerce solutions so that means you don't need to hire a developer to help with anything that's not clear,
Security level is quite high,
The ability to choose from thousands of free site designs or themes. However, don't forget if you choose a template for your shop, there may be a great number of other shops using that same theme. It may be risky in terms of branding.
Cons of paid platforms:
You may be tied into a contract with a monthly fee of $30 or more per month,
When it comes to site design and features, you have less flexibility.
Pros of free platforms:
Obviously, it's free.
You have no commitment, so if the platform isn't quite what you expected or needed you can easily switch to something else.
Full control over your e-shop.
Cons of free platforms:
You may face questions or dilemmas while setting up or managing the e-commerce site,
Many free platforms require a fair amount of technical knowledge, so you may need to hire a developer to help with updates or changes,
Security may not be as reliable as with paid platforms.
So, if you want an easy, efficient integration, then a paid solution will be the best option. Let's review the top 5 paid platforms for ecommerce, considering what businesses they perform best for.

Shopify
Shopify is a platform used for more than 300 000 online shops all over the world. It provides such functions as social commerce and mobile shopping, so it meets all the current requirements. This platform has more than 100 store themes to choose from, more than 1500 apps that may help retailers to extend the store's functionality. Moreover, this platform allows selling directly from your Facebook profile. This CMS has 24/7 support and a community forum. However, Shopify has several drawbacks. First, if sellers do not use the Shopify Payment system, Shopify adds an additional transaction fee. Second, Shopify has its own coding language. So, if retailers want to customize this system, they should pay the additional cost. Shopify is still a great solution for freshmen in the e-commerce sphere. It is suitable for different budgets because there are different packages, which range from $29 to $299/month. Yet if you are looking for CMS with unique features and functionalities, you should look somewhere else.

BigCommerce
BigCommerce was launched in 2009 and by now it hosts more than 55 000 online stores. BigCommerce is a significant software provider for the e-commerce field. This platform is suitable for both small and big online stores. With many plugins, this CMS is a great solution for those who don't want to mess with the code. BigCommerce includes such functions as coupons, shipping, newsletters, tax, analytics, and others. Unlike Shopify, BigCommerce does not charge additional transaction fees. All free and paid themes are adaptive to mobile devices. It could be integrated with Google Shopping, eBay, and Facebook.
In addition to the setup wizard, this CMS has educational videos and extensive guides with visual representations. The only drawback is a lack of free themes. While competitors have over 20 free designs, BigCommerce provides only 7. However, this platform has a wide range of paid themes that could be customized for providing an entirely unique look and feel. This is a perfect option for people, who want to open a full-fledged online shop and do not want to deal with plugins integration and edit HTML/CSS. Apart from a few themes, BigCommerce provides tough competition for Shopify with almost the same pricing per month, but without additional expenses.
Magento
Magento has about one-fourth of the e-commerce software market that makes it the strong leader in this field. Many popular brands use this CMS because of its flexibility and security. This is the best solution for enterprise-level online stores. Magento has an open-source code, so users could customize it for any needs. Moreover, it has more than 9000 extensions and plugins to scale business. This CMS is also enabling social commerce, so users can sell on social media platforms. If users need help, they can use the extensive library for store management and the online community of store owners and plugin developers.
Now Magento is available in two versions of different prices and with different functions. Magento Community is a free version for small businesses. Magento Enterprise for companies with enterprise-level costs $20,000 per year. The paid version has more useful functions as customer segmentation, 24/7 support, a support module, and more. Magento is a perfect CMS for big companies with a large volume of products. Magento is not recommended for beginners because of its complex setup and management.
There are many factors that influence the price of Magento website development. Let's review them:
The cost of a basic Magento website starts at $20,000 and goes up to $40,000,
The cost of Magento custom website ranges from $40,000 to $100,000,
Magento Enterprise Website will cost you $100,000+. It is suitable for large businesses and allows using of complete Magento features.

Shopware
Shopware is a feature-rich, developer-friendly, PHP-based ecommerce platform. Being fully-customizable, Shopware provides significant flexibility when it comes to adapting the software to meet specific business requirements. Nevertheless, it should be noted that Shopware is the best choice for small and medium-sized retailers. Shopware's modular architecture allows businesses to launch quickly.
Shopware offers a wider range of capabilities than many of its competitors in terms of native functionality. Among the platform's key features we define:
Intuitive and rich content management capability
Drag-drop design layouts
Multi-territory capabilities
Rich and flexible product, and catalog-management tools
Search, merchandising, and marketing features
Great scalability and performance
Perfect platform and technical support
Dealer integration module
A significant B2B suite.
The platform is available in different editions, that's why the prices are also different. Starter Edition is free, Professional Edition costs €199.00 per month and the price of Enterprise Edition is available on request.
We can't determine an accurate price of building a Shopware-based website, because it depends on the capabilities you need. On average it varies from $2,000 to $15,000.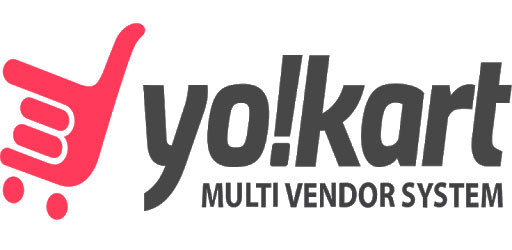 YoKart
YoKart has extensive functions and it was aimed to help startups to build their own economic ecosystem. This platform is an analog of such well-known marketplaces like Etsy and eBay. YoKart is a ready-to-launch multi-vendor marketplace solution. The source code is open, so users can customize it for their needs. Experienced PHP developers would not have any problems to understand the framework and to modify it. This CMS has video tutorials, FAQs, and one year of free support for store management. YoKart has integrated analytic tools, supports several payment gateways, and discount coupon management features.
It's only disadvantage is the absence of social commerce capabilities. This CMS is a great choice for multi-vendor stores. The startup package of YoKart is a hosted solution with a one-year license. It costs $250 and allows startups to verify their business model. Advanced self-hosted version costs $999 per year and it is aimed at companies with a sound business model. In addition, you can easily switch from one version to another.
When opening an online shop, remember about social networks and mobile apps that can be used to attract new customers. After consideration of all current trends, it is possible to choose the perfect CMS, which will help you to achieve business goals.
Which of the platforms should you choose for creating an online shop?
Unfortunately, there is no one-size-fits-all solution. When choosing a platform for an online shop, it all depends on your business size, the number of products and strategy.
For small or medium-sized online shops we advise choosing Shopware as it is a very capable and future-proof platform.
For online merchants who have over 500 items or variations, Magento will be the best choice. This platform will also provide unlimited customization opportunities .
We hope this article about the top paid ecommerce platforms helped you to determine which one is the best choice for your business.
If you are interested in starting your online shop or just want to receive a consultation on how to create it, contact us!
Let professionals meet your challenge
Our certified specialists will find the most optimal solution for your business.
Related articles