How to Write an eCommerce Business Plan for Your Startup
eCommerce Apr 19, 2020

Main / Blog / How to Write an eCommerce Business Plan for Your Startup
A business requires proper planning before implementation and any further development. eCommerce business planning makes things easy for startup owners who would also perform the strategy in real life. Sure, an organization plan might sound easy, at first, but there are certain rules to follow once you get going.
eCommerce has risen rapidly in 2021. It almost feels like homework or an assignment to write an agenda of your enterprise. Of course, the plan is different for an offline establishment than the online startups.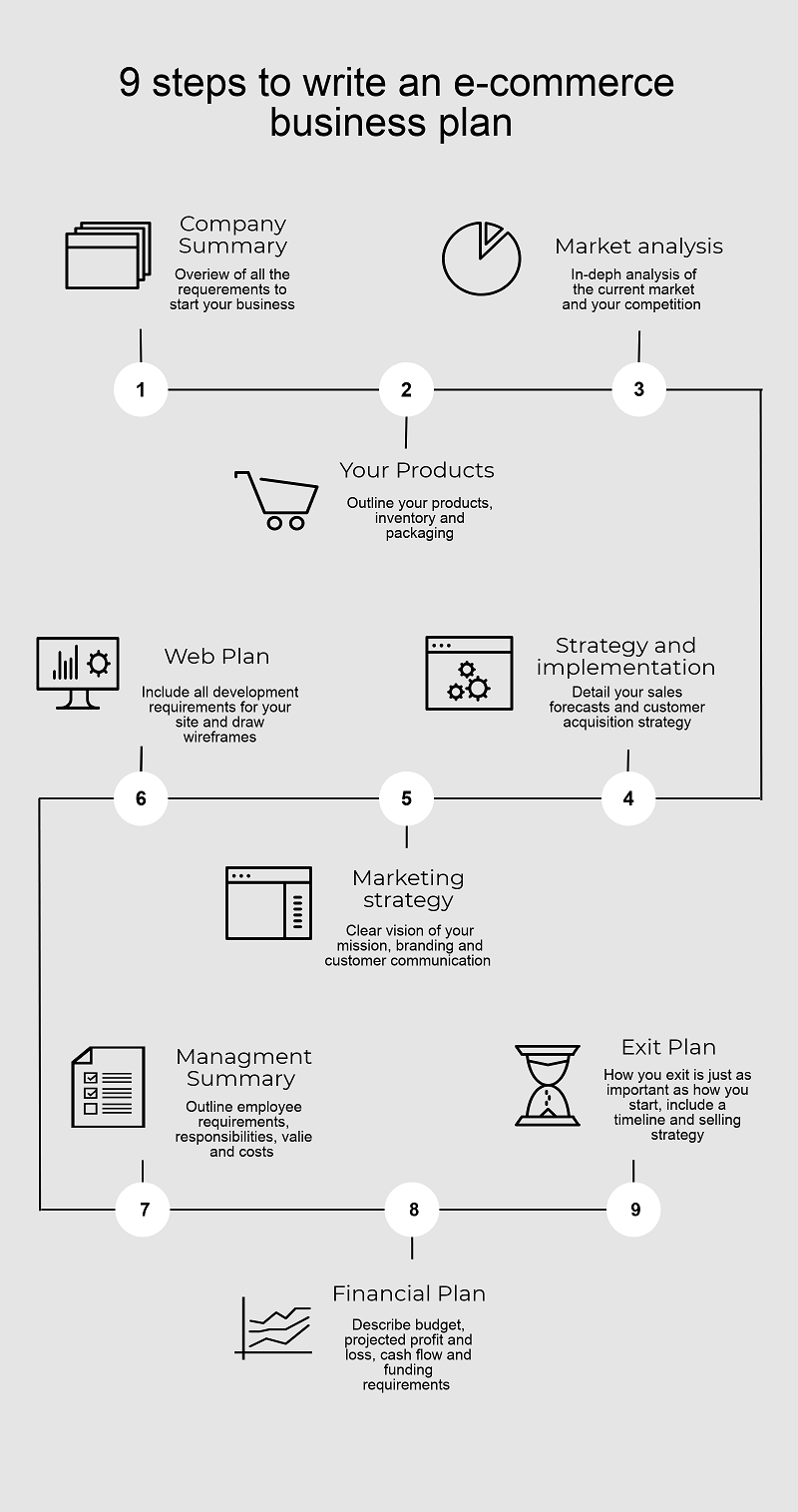 The Basics and Purpose of Business Plan for Online Store
There is a plan for a venture that consists of all the characteristics in a particular format. Mostly, bank provides a loan based on this write-up to set up the industry. In the U.S., it is recommended to provide a proposal of about 40-50 pages in order to be effective at convincing the authorities.
Such plans are quite formal, detailed and accurate. They may also contain financial analysis with forecasting. A merchandising strategy gives you a direction to follow and helps you analyze whether the idea is profitable or not.
Building a strategy and strictly implementing it is crucial. Listed below are some other points that will explain its importance:
Funding - the scheme will ease your way to get a credit from a bank or funding from stakeholders. You should be affirmative that you build your financial report very well to convince the stakeholders of the required funding.
Figure out the destiny - it will provide you the right direction to follow if you want to grow your already established online company. An entrepreneur never stops, they always want to expand, and a plan helps in the expansion. It will assist in figuring out the issues, making any necessary changes.
Find new ways - when all the doors seem locked, the strategy will open up a few to provide you some challenges. If you feel like there are no challenges, the scheme will come in handy. It is not necessary to create the plan beforehand. You can make this proposal in five or ten years (and as many times as you want).
Discover problems - sometimes, when your company is suffering hefty financial losses and you make common changes (that you can see visually) in the commodities or marketing ideas, you still may not see any different outcomes. It is time to make a comprehensive business plan.
Before starting - got an idea and have enough motivation? Great! But first, make a plan. It will decide the immediate objectives, resources, and set a proper sequence of actions.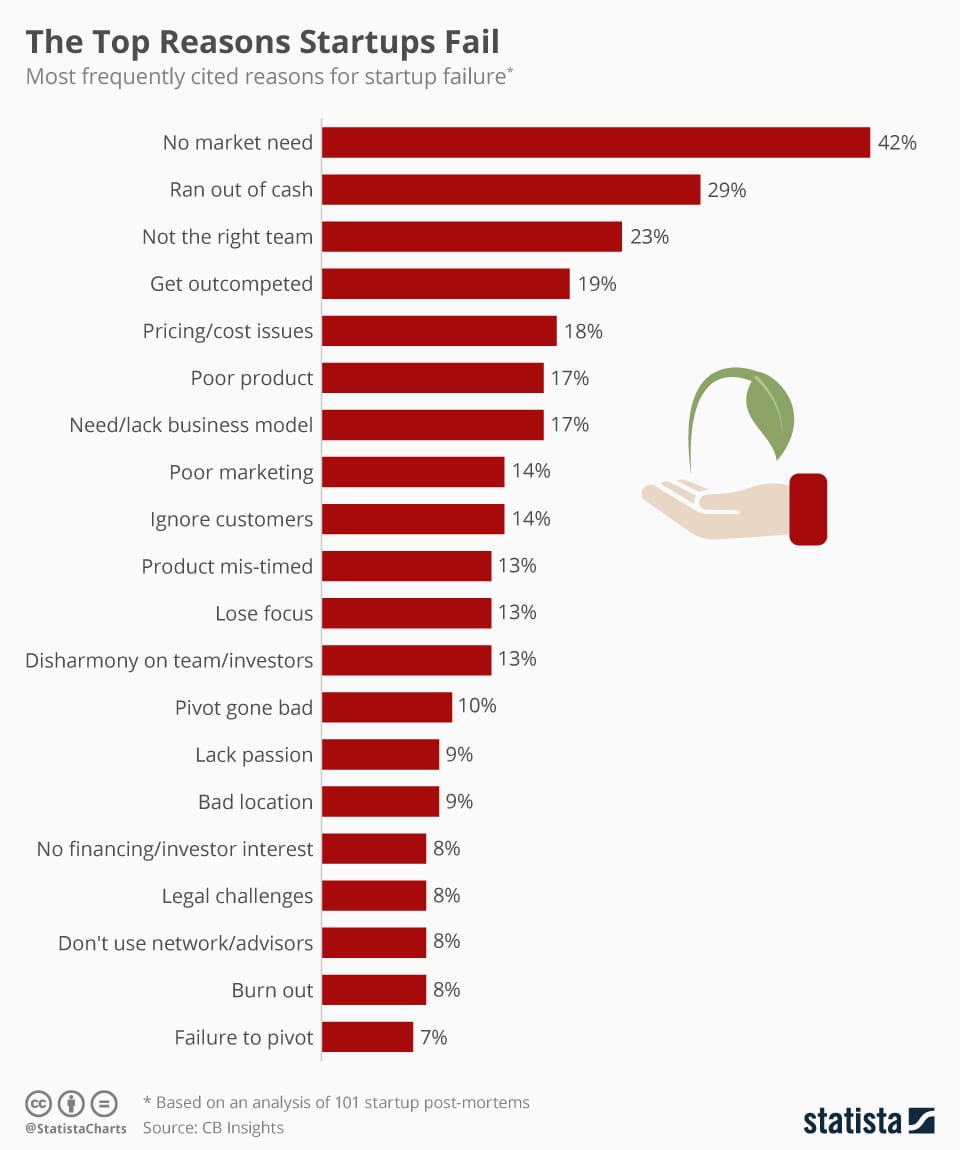 Business Plans for Online Stores
An online store business plan consists of various parts, including a checklist of your business. All these parts can be further subdivided based on the size of the shop and the stuff offered. You must remember that, while describing them, you need to be specific, thorough, and honest. Now, let us go through the components one by one:
1. Start with a summary
An executive summary will elucidate your business in short and will consist of a quick analysis. It also involves the main points of the other parts of the later-described plan. Some of the things that must be included are:
The main purpose of the business;
The people who are involved and the date when it started or intend to start;
The points that differentiate your company, and
How your commercial business has flourished.
2. Describe your company
This part will include detailed information of your business. Details that may be a part of this point can be the manufactured items or services that the company is dealing with, the target audience, and the benefits that the company will have (in the form of a brief financial report). In this synopsis, you must include:
The person who owns the company and if there is a group (all names should be stated);
A short description of the background which might encompass schooling, university, and the work experience;
The operations that take place in the company, including the costs for the same;
The resources required for the starting or expanding the business; and,
The representation of your business type (B2B or B2C).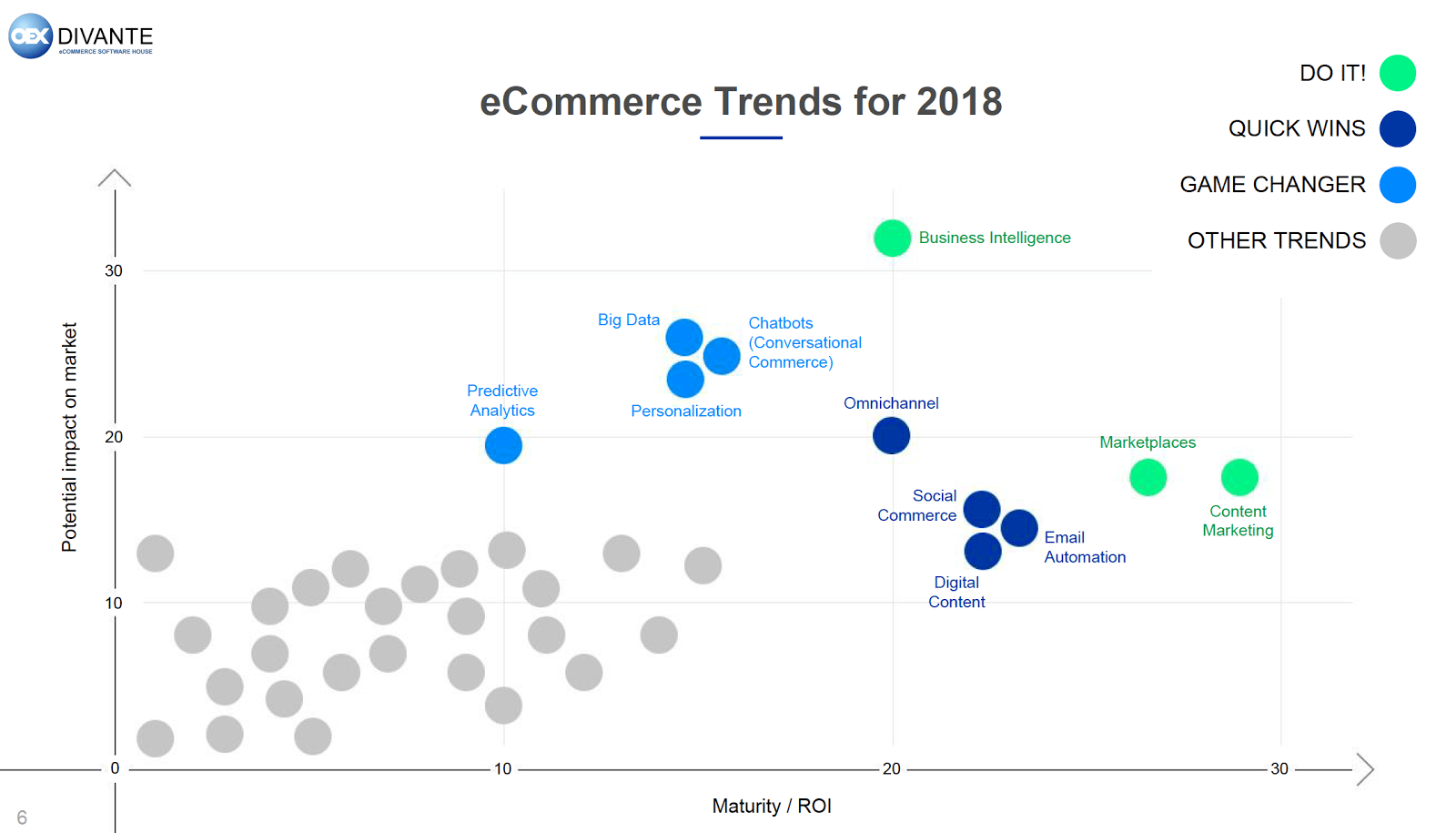 3. Add illustrations of products
You already provided a brief synopsis of your company, so you must have mentioned the amenities which you are going to provide. Now, this segment will provide a detailed view of the service within the company. The major points you must incorporate are:
The place to source your products - you will also provide an explanation of, for example, the business stereotype. For example, whether the things will be produced in your factory or bought from a wholesale market.
A detailed analysis of the costs that you will require to produce or buy the stuff - you may provide costs of the required resources.
The lifecycle of the products - you might want to mention how long the products will last or if they can be recycled.
4. Analyze the marketing opportunities (Target Audience)
This is an important component that should be written carefully. You must perform deep research regarding your targeted clientele. The supply method should also be included in the scrutiny. This part requires you to give finer details concerning the clients who will buy from you.
The main wings to be covered are:
A segmented analysis of the audience along with their demographic, age range, economic status, and personality.
An assessment of the industry - an analysis of the current situation which you can perform based on the survey of your rival companies forms the main portion.
You must also study the companies that are in your competition - their performance, strategy, and their current financial status will be important to consider.
5. Operations in your business
You need a plan for your operations to work properly. There are different directions in which your work will be distributed and you have to make sure everything goes smoothly. The agenda will organize all your operations based on priority and departments:
You must mention the hours that people in different departments will work per week.
Staff members are also important. If you did not begin yet, you can mention the intended number of staff in each department.
6. Assessment of your finances
A financial report of your past sales or a report of your investments should be included. This is important for stakeholders, as they must be convinced that this deal will bring them profit. The following should be considered:
The cost for raw materials and operational machines;
The current funds that are present;
Previous profits and future prognosis;
The costs that you will spend while attracting a customer;
The funds for advertising and different promos; and,
The rate at which you intend to make changes or scale-up in business.
7. Proposal for funding
If this report is meant for you to receive funding from stakeholders, you should provide a brief paragraph stating how important it is for your enterprise to receive the finances, as well as a reason why they should give you the funds (on what basis):
Mention the reasons to believe and trust in you;
Describe the profits that the executive board investors can expect;
Outline the steps to be taken in case of crisis (risk assessment);
Go over the things you have achieved in the past or intend to achieve in a particular time-frame.
Examples of an eCommerce Business Plan Template
It is not enough to know the points that must be considered. Visual memory has been said to be the best. We will show you some examples that will assist you to understand the exact structure.
Preparing the plan by just writing it out makes it look boring, so you may add some color to it by adding figures. It makes understanding the financial stuff easier. Also, such a presentation is visually attractive and more preferred. In your financial analysis section, you can add several figures using a special online chart tool that will explain what is going on with your company.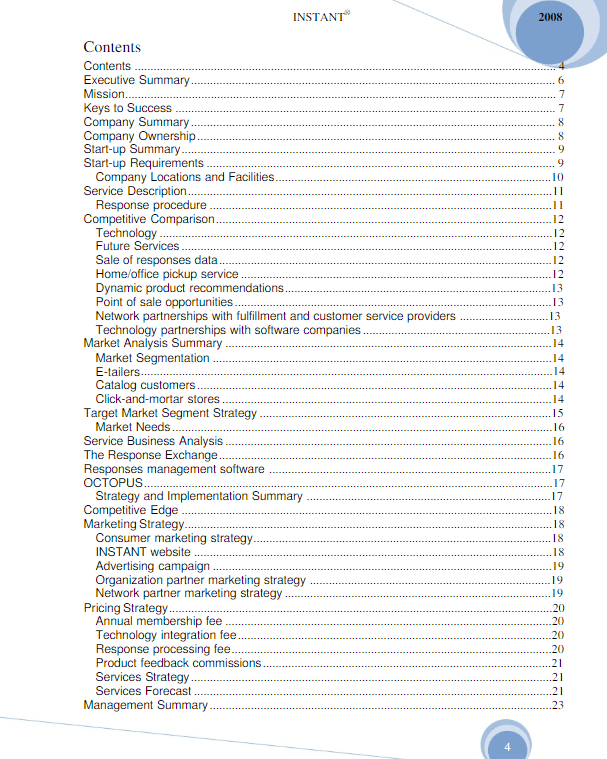 Example #1
Here is an exemplar of a business plan for an online shopping website - you may go through the whole business plan template by clicking here. It is this plan, for Instant, that also provides solutions related to software.
Your financial report should look something like this. You should divide your budgets into several parts like past financial status and projections, and present it in such a tabular form. Of course, some figures within those tables will also prove to be helpful.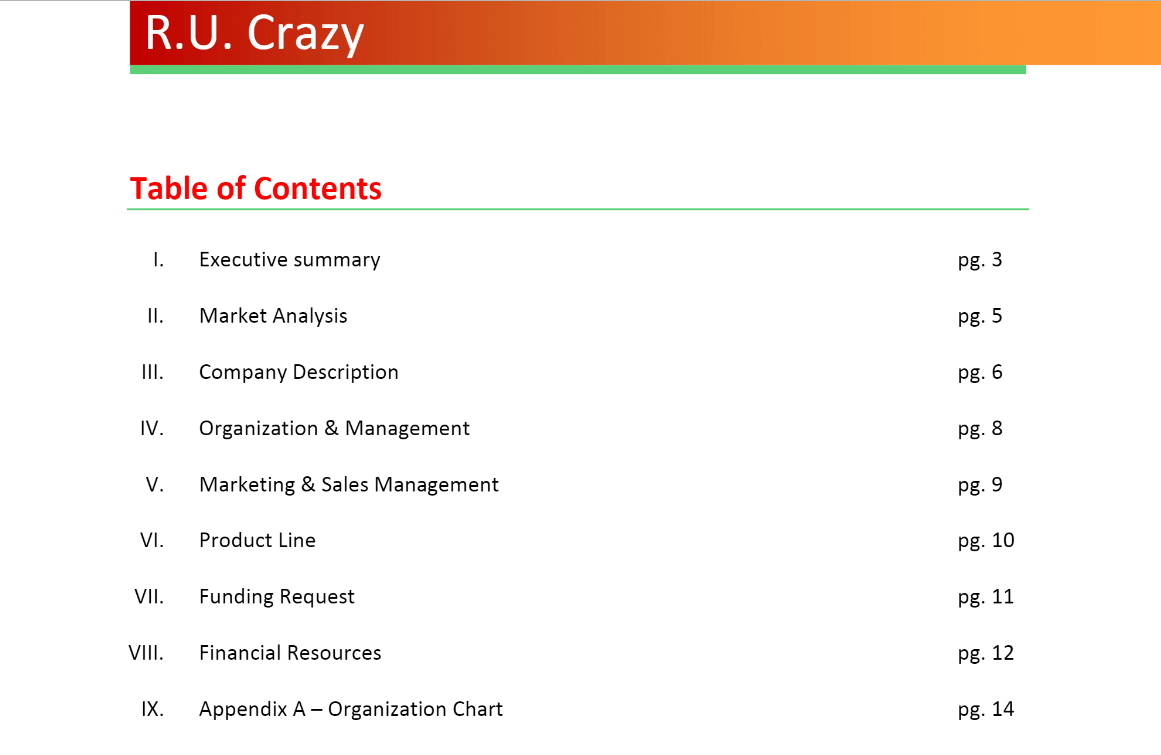 Example #2
Here is a perfect business plan for eCommerce startup that was intended for an investor to finance the organization. It is quite detailed and well presented, and it is also a startup plan. They mentioned their requirements in point with the costs, which makes it clear how important the funding is to the company and how much profits can be earned. A full version of the template is available here.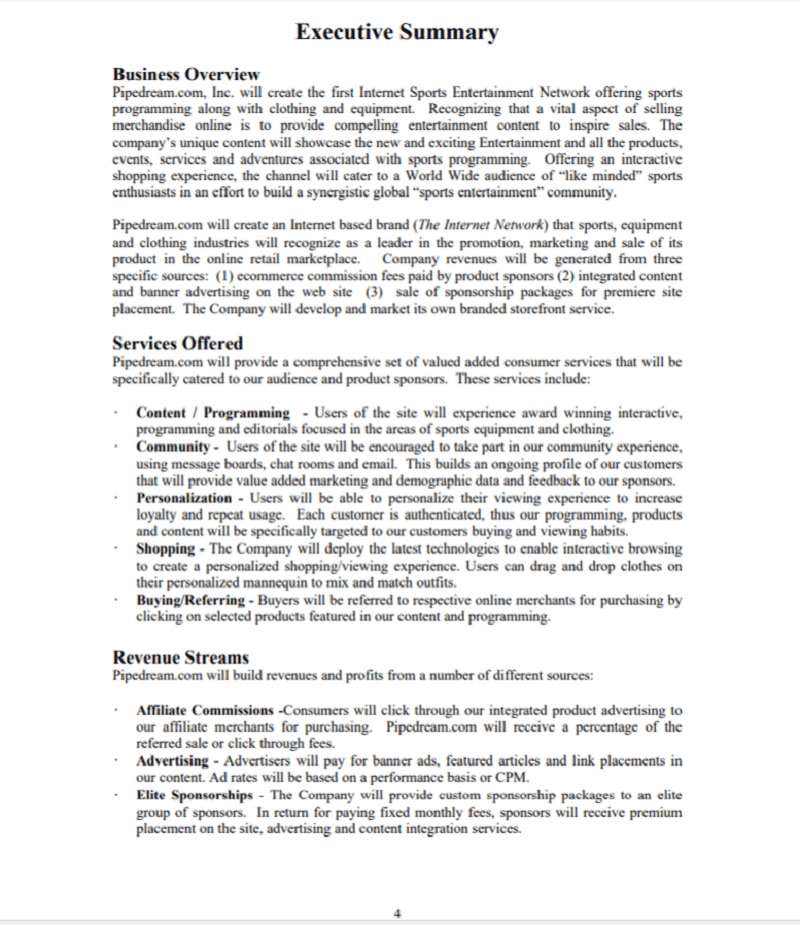 Example #3
Here is a PDF version of a perfect business agenda by pipedream.com. It is well explained and quite detailed with more points and some other details. You can just click the link and review their plan.
Conclusion
Once you perceive the importance of an agenda and how to develop one, the important points might change according to size and the merchandise you are selling. A business plan for an online shop will show you the right direction and performance. Some of the extra pieces of a business plan can include competition, strategic partners, website and technology, and an overview of the management team.
If you encounter any questions regarding your plan, you can contact Dinarys to get assistance with these types of solutions. If you are stuck when starting from scratch on the plan, rest assured that the team will show you the right direction. Just contact us to write your scheme and get going!
Want to read more
Get fresh articles, news and case studies to your email firstly
Related articles