The Best E-commerce Books for Online Entrepreneurs in 2021
eCommerce May 29, 2020
Main / Blog / The Best E-commerce Books for Online Entrepreneurs in 2021
The e-commerce market is a fast-changing sphere. To stay on top and be ahead of competitors, online retailers should learn more about current trends.
Education never really stops for new entrepreneurs as well as veterans of the industry. E-commerce website owners could receive useful information from video tutorials, podcasts, and blog posts.
Still, we think that books are a source of information that contains much more details compared to other sources.
In this article, we share the best e-commerce books. They include insights and advice from some of the industry's most influential thinkers on marketing, branding, analytics, and management.
When making the article about the best books on e-commerce in 2021, we have decided that apart from learning, it is essential for retailers not to lose faith in what they are doing.
For that, we have added the bonus inspiration section to the best e-commerce books with the top three successful books about modern business heroes.
Best e-commerce marketing books
Attracting the target customers is the primary concern of all online and offline merchants. Strong knowledge in marketing will help you to get more traffic to the online store, tell the target audience about your unique value proposition and as a result, increase conversions. Below we share the best books for learning e-commerce marketing.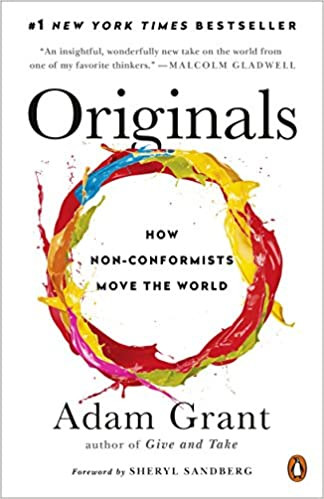 Using amazing research and stories about business, politics, sports and entertainment, Grant explores how to spot a good idea, speak silently, build a coalition of allies, choose the right time to act, and deal with fear and doubt.
Quote from the book: "As management scholar, Karl Weick advises, "Argue like you're right and listen like you're wrong."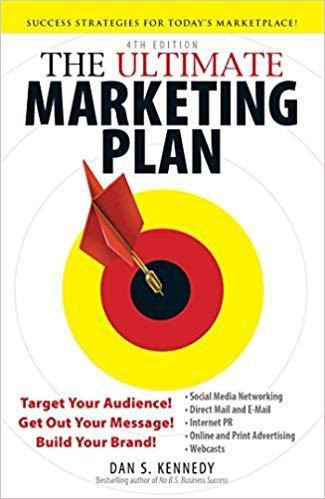 Despite this book not having an exact plan, still, this is a classic marketing manual. In this book, Dan Kennedy tells us about the critical elements of marketing and tips on how to adapt your message to your target customers. Moreover, you can use all the ideas from this book for present-day consideration. If you are looking for a complete guide on marketing, this book would be enough to understand the basic principles and implement them into your e-commerce business strategy.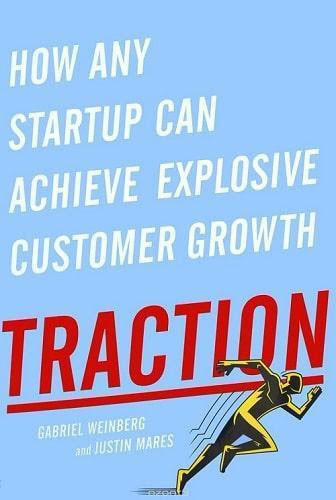 This practical book would be useful for start-ups since their common problem is the absence of customers at early stages.
From the book by Weinberg and Mares, you will learn about 19 different "transaction channels" e-commerce businesses should try to attract new customers. It also includes a guide on choosing your channel and grows conversions over time. Also, you will find some tips for building products and testing traction channels simultaneously.
Quote from the book: "Good customer support is so rare that, if you simply try to make your customers happy, they are likely to spread the news of your awesome product on that basis alone."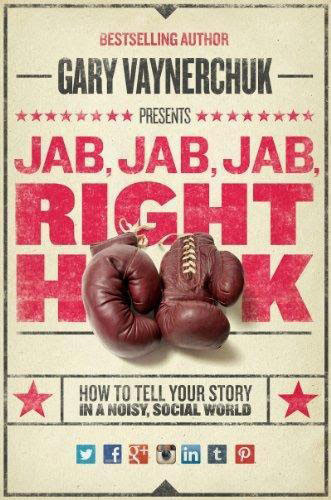 From this book, you will receive an overview of the most popular social media. Moreover, it includes tips on how to adjust your message to a specific digital platform. The main focus of this book by Gary Vaynerchuk is how to build long-term relations with clients using storytelling. This book will teach you how to tell compelling and relevant stories to your target audience.
Quote from the book: "Successful storytelling builds brand equity, and businesses with high brand equity don't need to draw as much attention to themselves and their achievements as those that are still establishing their value to the customer."
Best books for e-commerce analytics
The profit of an online store depends on the amount of traffic. To find the best strategy for the target traffic, online retailers should know how to measure its effectiveness. The books on analytics will help you to avoid wasting your marketing budget.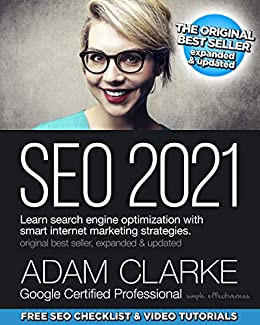 If you are a beginner, this book, written in a conversational tone, is precisely what you need. It covers everything from Google searching algorithm to creating the ranking strategy. Adam Clarke included powerful SEO tools that might help you to fulfill the tasks listed in the book. You will also improve your online store ranking and attract more target customers. It is a chance for you to learn things about SEO ranking you never knew before.
Quote from the book: "SEO can be simple and used by anyone to rank at the top of Google, grow their business, and make money online. It's simply a matter of having up-to-date information on how Google works, using effective techniques, and taking action."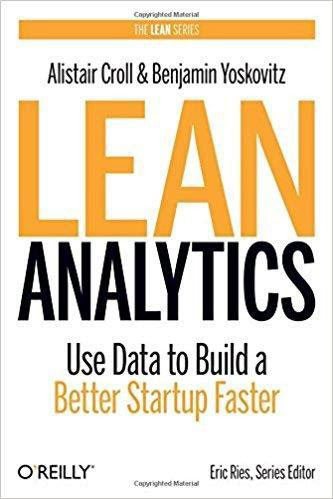 We recommend this book by Alistair Croll and Benjamin Yoskovitz as a guide for start-ups. It will teach you the most critical business metrics. It includes the basis of analytics together with handy tips on how to reach the end objective faster and cheaper from a long-term perspective. You will learn how to make the right decisions and set new directions of an online store ranking. This practical book covers typical analytics, performance management, and statistics.
Quote from the book: "Don't just ask questions. Know how the answers to the questions will change your behavior. In other words, draw a line in the sand before you run the survey."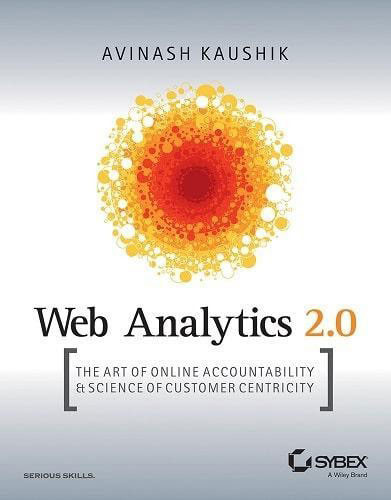 The book by Avinash Kaushik will help readers to develop their analytic strategy. With this book, you will learn about an entirely new generation of tactics and tools to measure aspects of your online store success. Also, with competitive analysis, a broad world of usability studies and surveys, you will understand your website visitor's needs. In the last chapters, the author covers advanced techniques of creating dashboards, multi-touch attribution, and KPIs.
Quote from the book: "I believe that most websites suck because HiPPOs create them. HiPPO is an acronym for the "Highest Paid Person's Opinion."
Best books for e-commerce management
To run an online store successfully, you should have at least a basic understanding of financing, management, and leadership. The books listed below contain all the instructions on starting and developing an online shop team from the perspective of management.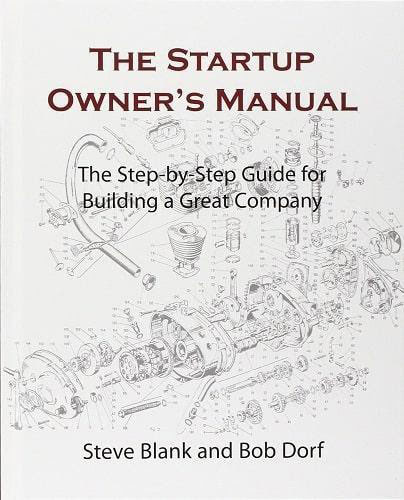 In case you have just started an e-commerce website, and you need some guidance, this book is a perfect choice. It is useful for not only setting up and running an online store but for product development as well. You will receive a roadmap you can use for the online business. Together with essential elements of business, you will learn about the proven approach how to make your startup successful within the timeline.
Quote from the book: "Start by asking yourself, "What insight do I need to move forward?" Then ask, "What's the simplest test I can run to get it?" Finally, think about, "How do I design an experiment to run this simple test?"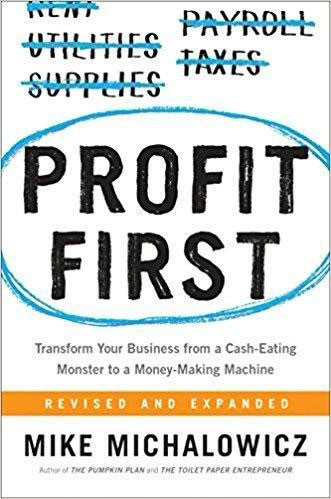 The difference between a failed and highly profitable online and offline business lays in detail. In particular, in the formula, about which most business owners do not know. In this book, you will find an easy-of-use success formula and answers to the vital question of why your business is not as profitable as you expected. By sharing their own experience of failure and success, Mike Michalowicz gives readers an excellent guide to business profitability so simple a non-financial person can easily understand it.
Quote from the book: "You are no longer asking, "How can I make my business bigger?" You are asking, "How can I make my business healthier?" WHAT"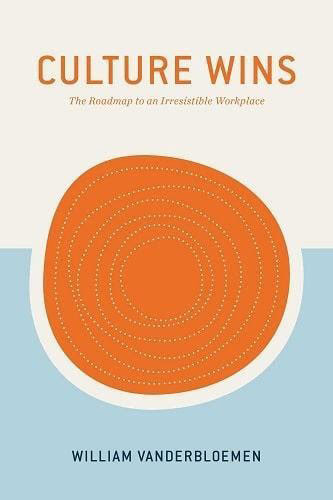 Building a work culture is not a simple task, especially if you had no previous experience in management. You will learn about understanding basic principles on how to build a successful online shop team. It includes tips on how to make your employees become a part of something meaningful. For this book, William Vanderbloemen used tons of interviews of successful companies' leaders.
Quote from the book: "When everyone at the office looks the same and acts the same way, and everyone orders the same thing off the same menu, that's not culture."
Best books on branding for online retailers
The online retail market is overcrowded with competitors. For that, you need a strong brand. Moreover, the best option is to learn from the branding leader's experience. The books listed below will help you to build a great brand for your e-commerce website.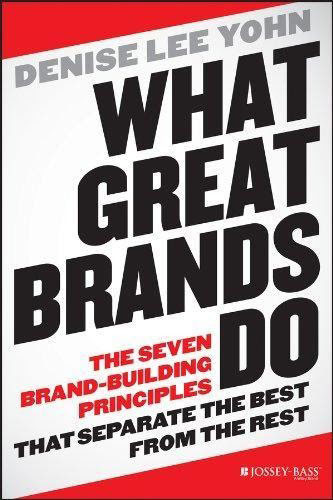 Branding goes beyond just logos and names. It is more about culture. From Denise Lee Yohn, you will learn about seven critical principles of great branding. You can apply them for your online business. With examples from popular brands, it is easy to figure out how to create a culture that helps them stay in the market. The author offers to answer the questions and do some exercises for your future brand. The book suits marketing practitioners and online merchants for strategy development.
Quote from the book: "With great brands, however, the culture and the values don't play supporting roles in business operations—culture and values are the brands, and they're used to inform business decisions and employee actions."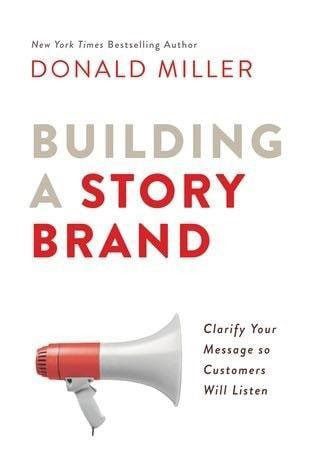 Every business should have its own message. Still, it is hard to make it clear and attractive to your target audience. This book by Donald Miller includes principles of connecting with online customers you can use for your blog, presentations, and business cases. Using service-focused roadmap, business building, and marketing framework anyone can convey a particular message in digital, life, and written to any audience. This book will transform the way you talk about your brand.
Quote from the book: "Oprah Winfrey, an undeniably successful guide to millions, once explained the three things every human being wants most are to be seen, heard, and understood. This is the essence of empathy."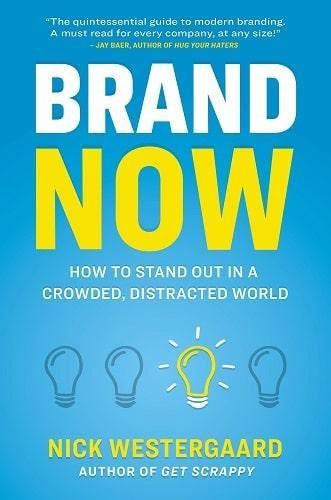 It is hard to capture the shoppers' attention and keep it. This book by Nick Westergaard includes real-world examples and step-by-step guidance on how to build a meaningful brand. By using handy advice, you can develop your brand that resonates with your audience online and offline through engaging content. The absence of jargon makes complex ideas easy to understand. In the end, you will have your action plan with ideas on how to strengthen your branding strategy.
Quote from the book: "A brand is more than something you buy: it`s an ethos you buy into".
Best inspiration books for online retailers
All these books are beneficial and valuable. However, it is important not to lose inspiration for running your online business even when things get rough. Below we share some suggestions that might inspire you not to put down your hands and follow your dream.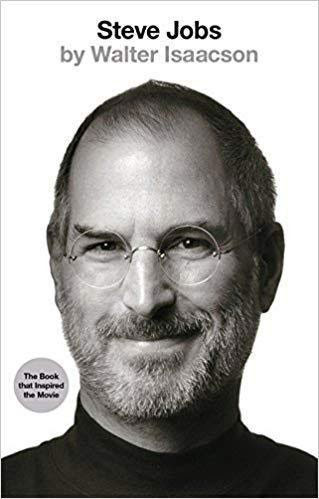 The life of Steve Jobs is a perfect example that demonstrates the impermanence of life. For instance, the accident when he was kicked out from the company he had started in his garage before it became successful. Still, he had the terrific imagination and the skills of a true leader. Also, he was fortunate to find people with the same precise work ethic.
His passion and vision made a real revolution in the tech world. This book is a must read for beginners in online and offline business to understand that sometimes things go wrong, but it is okay. Never lose your passion and give up your principles.
Quote from the book: "Remembering that you are going to die is the best way I know to avoid the trap of thinking you have something to lose. You are already naked. There is no reason not to follow your heart."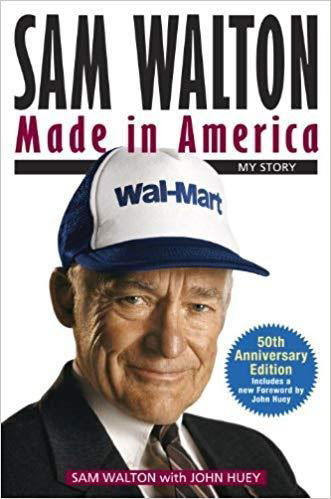 Sam Walton, the father of Wal-Mart, tells his story of building the retail empire. The secret of his success is based on being customer focused and showing care for associates and partners. By overcoming obstacles and adversity, he understood the fundamental truth. The success of your business lays in constant changes.
This book will show you what it takes to gain customers and compete with powerful companies. Being a man with a big dream, Mr. Walton frankly tells his story of ups and downs. It would be useful for online merchants to read about what real success is.
Quote from the book: "Great ideas come from everywhere if you just listen and look for them. You never know who's going to have a great idea."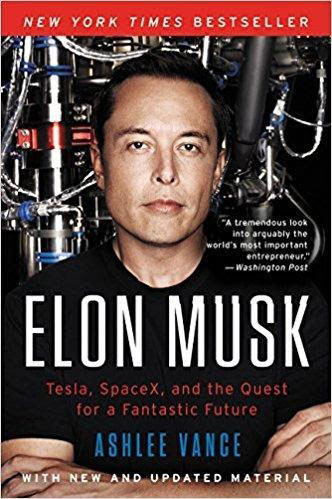 Many people consider Elon Musk as the real-life Tony Stark. Why? This man is changing the world right now. His vision of the world and the future of humanity is just fascinating. From the very beginning, Musk regularly breaks every standard, every tradition, and every convention. His goal is to make American innovations grow as fast as possible.
Being a CEO of SpaceX and Tesla, he does everything to achieve his goals and to bring changes in everyday reality. The book contains interviews with Elon Musk and different people from his life. It tells us a story of a live hero that dreams of colonizing Mars shortly and making space travels possible.
Quote from the book: "Good ideas are always crazy until they're not."
Final thought
The e-commerce sphere is fast-growing. To be ahead of competitors, you need to be aware of new methodologies, modern tools and new ways of running online stores.
At the same time, we think that success stories will inspire you to keep running your e-commerce business.
If you have any questions just contact us, and our team of representatives will respond quickly to your request.
Want to read more
Get fresh articles, news and case studies to your email firstly
Related articles