How to Build a Marketplace Website and make it successful
eCommerce Apr 17, 2020
Main / Blog / How to Build a Marketplace Website and make it successful
In the near future, we are expecting to witness an enormous increase in the number of marketplaces, especially since the eCommerce sphere is becoming even more profitable year over year. A recent Statista report shows us that Amazon's annual income grows annually, and even more people want to take a bite of this cake, since owning an eCommerce marketplace is a very profitable business.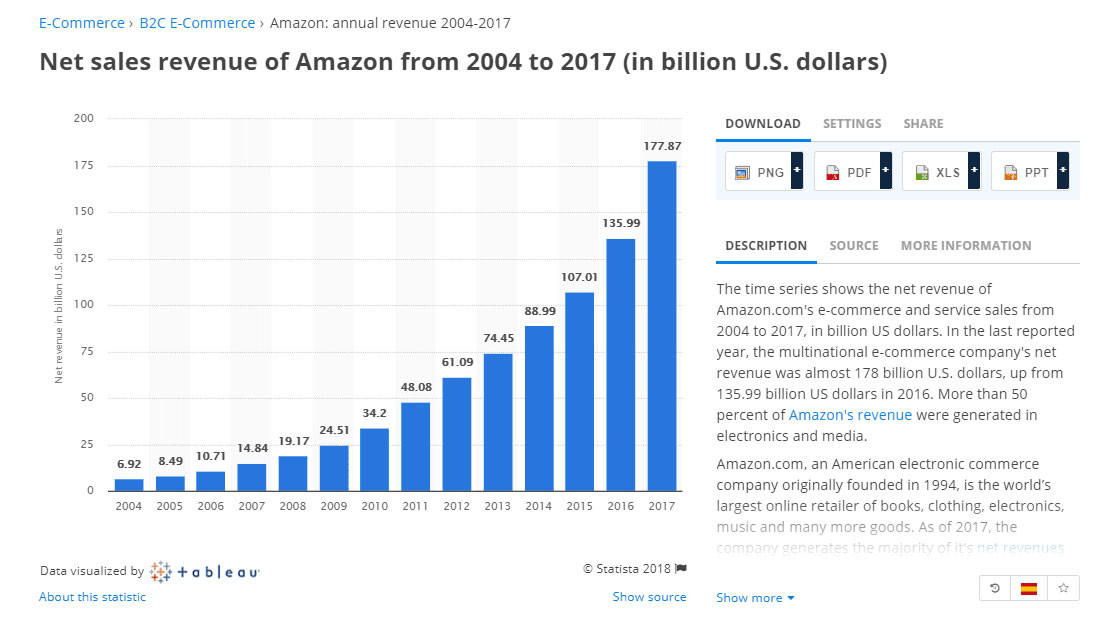 Even with developed technologies, however, building a marketplace website is not a simple task. To be a successful two-sided platform entrepreneur you need something more than just building a marketplace website. In this article, you will find great tips from our eCommerce team on how to make a marketplace and the cost to develop a custom two-sided platform.
What You Need to Know Before Hiring a Team for Marketplace Development
First of all, let's clarify what, in fact, a marketplace is. A marketplace is a two-sided platform, where shoppers can buy goods from different retailers. A platform is a mediator between buyers and sellers. So, why they are so popular among customers? Because they provides shoppers with countless products together with convenient payment methods. We can say the same about retailers. They place goods in one place, and there is no need to spend marketing budget on ads because two-sided platforms already have their customers. For that, marketplaces help new businesses to grow and enhance an even wider target audience.
We can divide marketplaces into:
Products and goods (Etsy, eBay, AliExpress, Amazon)
Services (Couchsurfing, Airbnb, Uber)
Media (TravMedia IMM)
Crowdfunding (Indiegogo, Kickstarter)
And other marketplaces, like social networks.
Related story: How to Create a Successful Two-Sided Marketplace
Now, when you understand the main definition and main marketplace categories, you begin to realize what type of marketplace you need to build. Now, it's time to learn more about the most important eCommerce marketplace features.
What is a Marketplace and Who Needs it?
These are online platforms where sellers and buyers find each other - purchase products and services without leaving the site or application. Notable examples are Amazon, eBay, and Aliexpress.
There are two main models for building marketplaces. The first model involves selling on behalf of the marketplace. The second model is a platform where each store sells goods on its own behalf but adheres to the general rules established by the marketplace creators.
The main features of a marketplace are:
availability of attracted sellers;
monetization through commissions, subscription fees, or a percentage of sellers' sales;
the ability to sell the same goods by different sellers;
selling not only goods but also services: for example, ordering food, selling air tickets, etc.;
clear and regulated rules of payment, delivery of goods, dispute resolution.
In other words, marketplaces are civilized online trading platforms with their own rules that clearly regulate and protect the activity of sellers and buyers.
What Are the Marketplace's Tasks
Marketplaces provide a convenient way of selling and purchasing goods or services.
Key features for sellers
Efficient listing of goods, a smooth sales process, and correct delivery.

The ideal adaptation process is based on clear terminology, landing pages, a simple registration process, convenient import, and management of goods.

The process of receiving and processing orders for them should be extremely simple. Notifications should work in such a way that the possibility of not noticing them is completely eliminated.

Make sure that sellers are free to contact you and buyers. Public questions about the goods and the system of personal messages are enough for a good start.
Key features for buyers
What is your goal when shopping on Amazon, for instance? Users expect to quickly and easily find, buy, and get the desired product.
The search for goods and the transition by category should be intuitive for the buyer from the first second on the site. How to achieve this? A working search of the site, the correct set of filters, and product pages with a detailed description will be a great start for you.

Payment instruments must be adapted to the conditions in which the buyer lives. You will clarify this question during market research, as the answer often depends on the region and the specific industry. In most cases, you will need a payment gateway for split payments and/or manual processing (such as cash on delivery).

Remember that order management is important for both the seller and the buyer. Make the latter a convenient way to view your orders, track their delivery, and receive notifications of status changes.

Communication also plays a key role here. Users should be able to ask sellers questions before buying, communicate on order, and leave feedback. So your platform will provide quality shopping and will help retain customers.
Classification: The Main Types of Marketplaces
You need to know the main types of marketplaces to find your niche. The new project will either have to fit into existing categories or go beyond them.
Marketplaces can be divided:
by type of participants (C2C, B2C, B2B)
by the offered products (goods, services, etc.)
by type of communications (online commerce, O2O)
by monetization methods (leads, advertising, additional services, etc.)
Marketplaces can be focused on selling the following products:
Goods (products and products)

Services

Information

Investment and crowdfunding.
Top Features to Include in a Marketplace Website Development Process
Many people do not even know some of the hidden steps when it comes to the process of marketplace development; however, some of them are vital for providing the platform with appropriate work.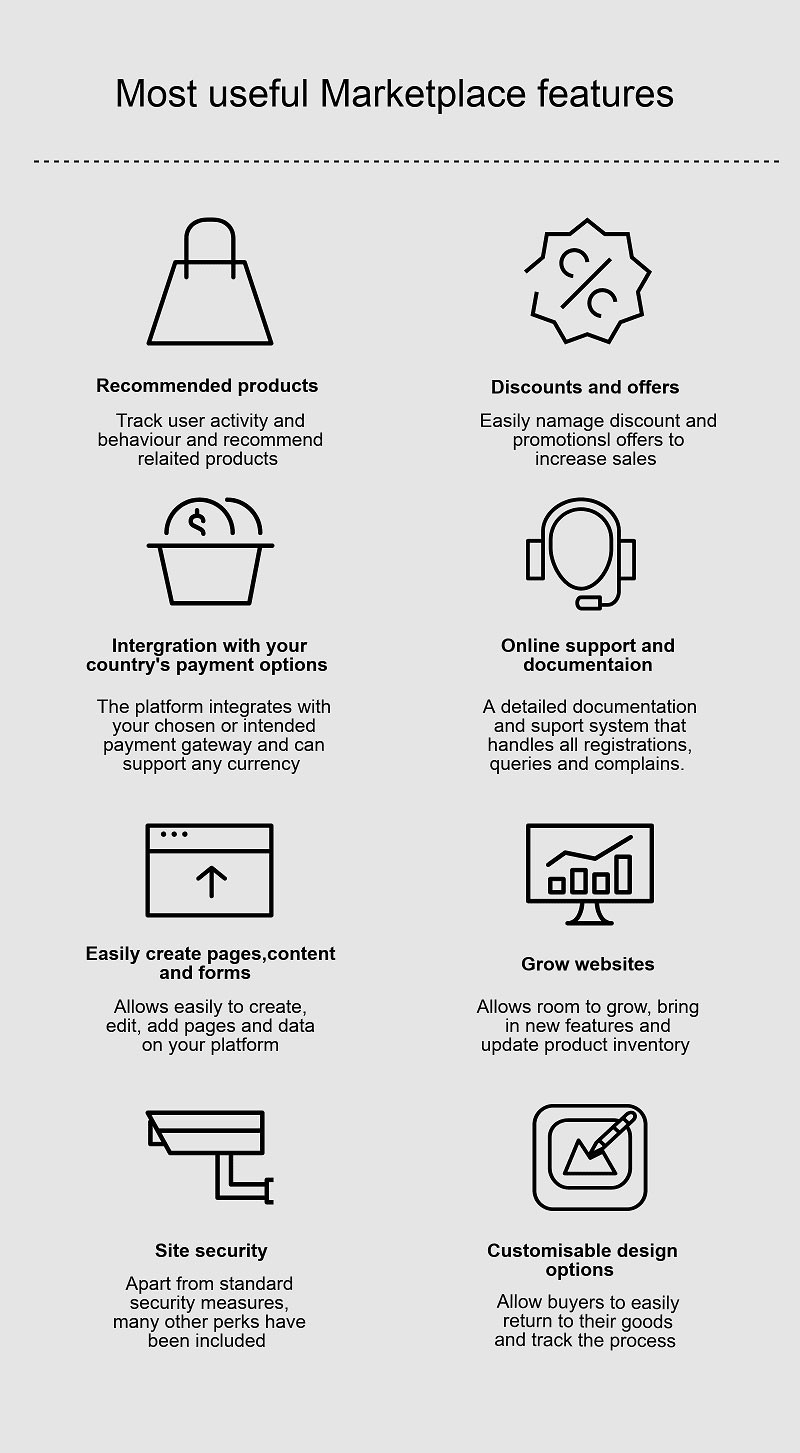 When developing a website or an online shop, the Dinarys team uses the MVP approach, which we find useful, especially in terms of two-sided platform development. At this stage, you should think about the main features of your platform.
Below, you can find a list of the most common eCommerce marketplace features that you should consider and add to your future feature list. We also emphasize that the development cost is based on the number of features you want to implement.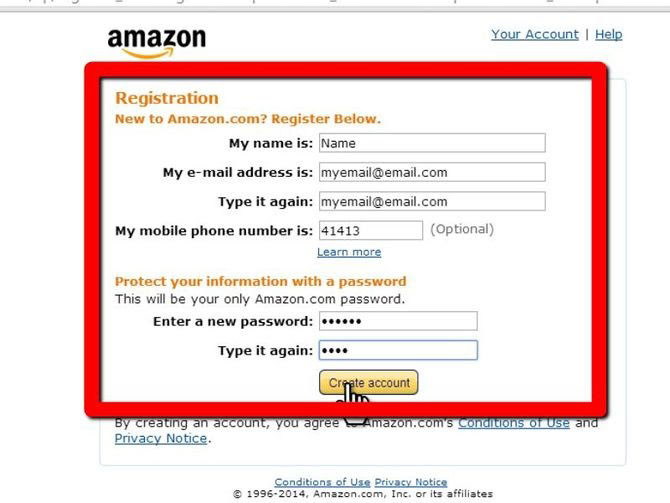 User account
When answering the question of how to set up a marketplace platform, the first thing you should think about is the role of the user. For instance, most marketplaces have both merchants and shoppers. For that, their accounts should be different because they perform different actions under each. The retailer cabinet should include a product catalog to add new products and manage them, more information about the company, payment methods, delivery terms, and other fields to make the sales funnel more seamless. At the same time, the shopper account should be convenient to use. At this stage, you can include such features as quick log in via social networks, shopping cart, payment details, shipping address, and other information that could be helpful during the checkout process.

Messages
When customers are interested in products, they often want to receive more information. Therefore, the platform should provide users with messaging options for seamless communication.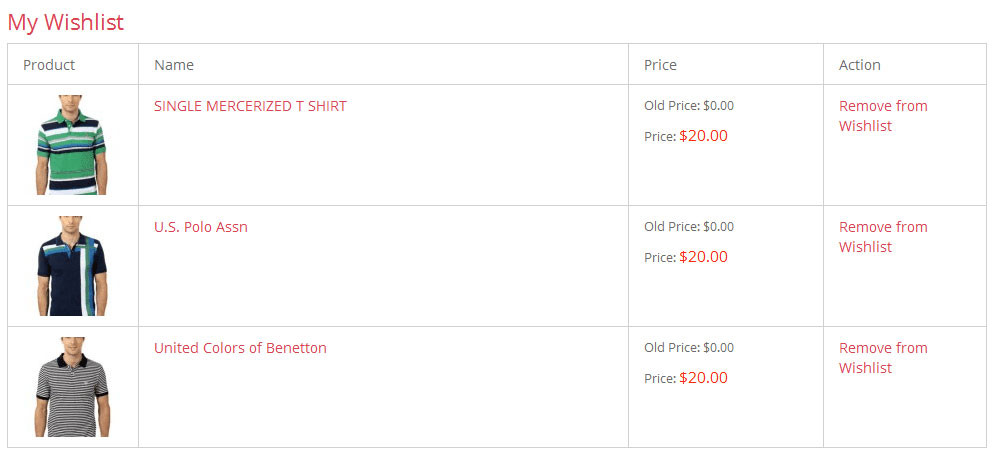 Bookings and wish lists
These features give shoppers additional comfort and the ability to book products or services, or to add them to a wish list, enabling retailers to plan for future product supply. That way, both retailers and customers will receive benefits from it.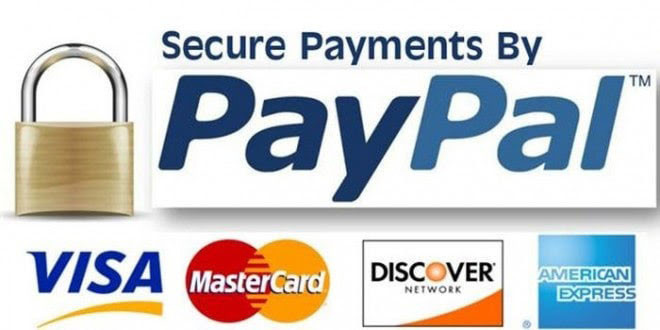 Payment gateway
When retailers look for information about creating a platform, they often see how important a safe payment process is. To gain the marketplace users' trust, your payment system should be both convenient and transparent. Take into account that most customers like to see their previous purchases and transaction history. To make your marketplace even more popular, you can add several options to pay for goods and services, like PayPal, Stripe, bank transfer or others.
Related story: How to Integrate a Payment Gateway in Your eCommerce Website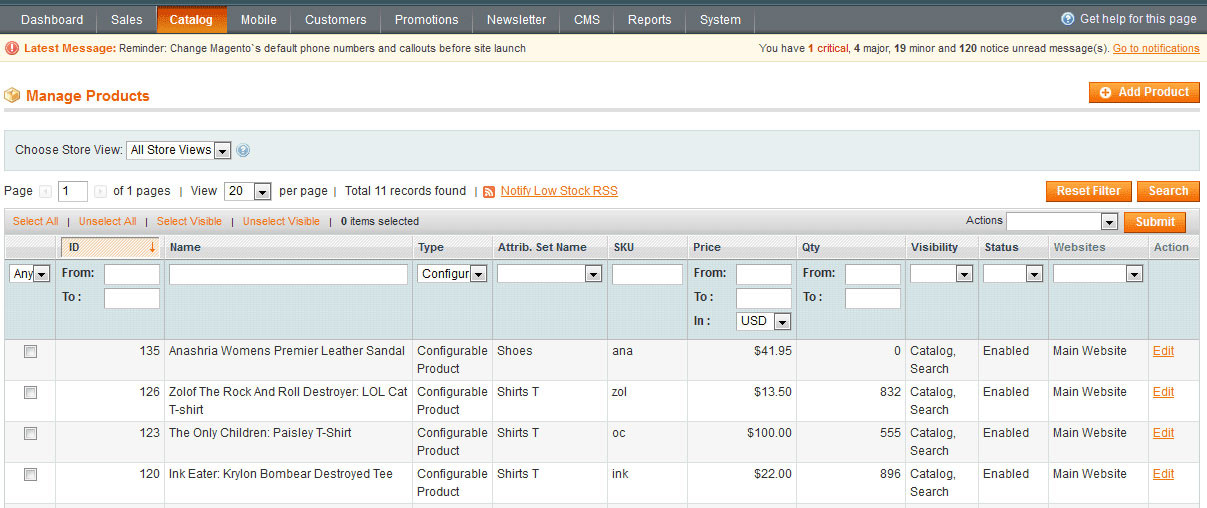 Product catalog
The product catalog in the marketplace should include such perks as categories, search, filters, sizes and more, to make the search process more convenient. If it is hard for customers to find the right product, they will never use your marketplace platform.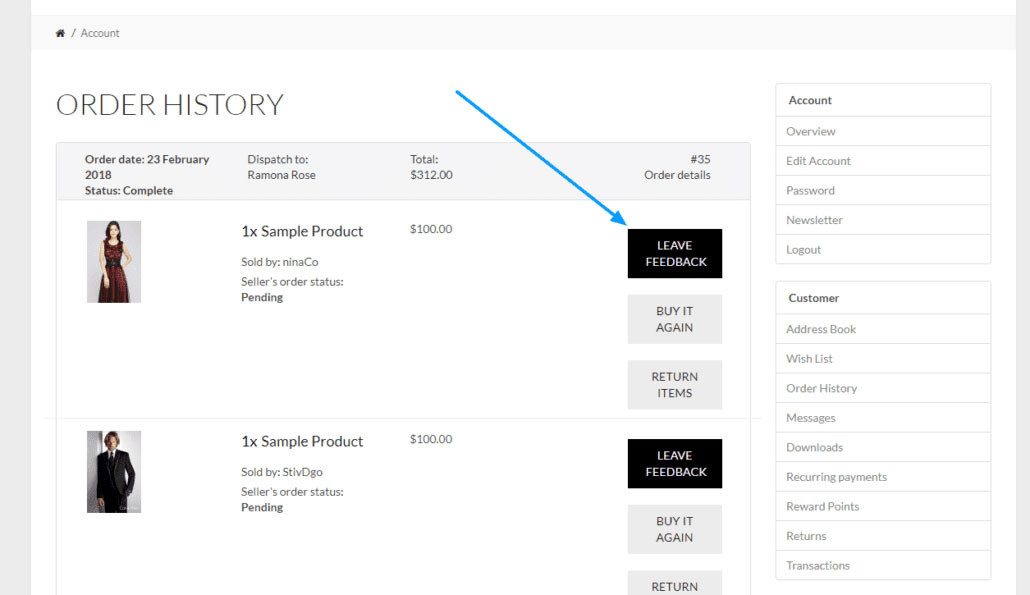 Customer reviews
Another useful feature for a two-sided marketplace is a customer review field, where shoppers can share their experience with a particular product from a particular seller.
Related story: What is the best eCommerce platform for wholesale?
With this in mind, let's move towards searching for the answer on how to build a marketplace website. Below you will find even more useful information on:
How to create a marketplace website,
The cost of marketplace development, and
Alternative, budget-saving methods for creating your personal marketplace platform.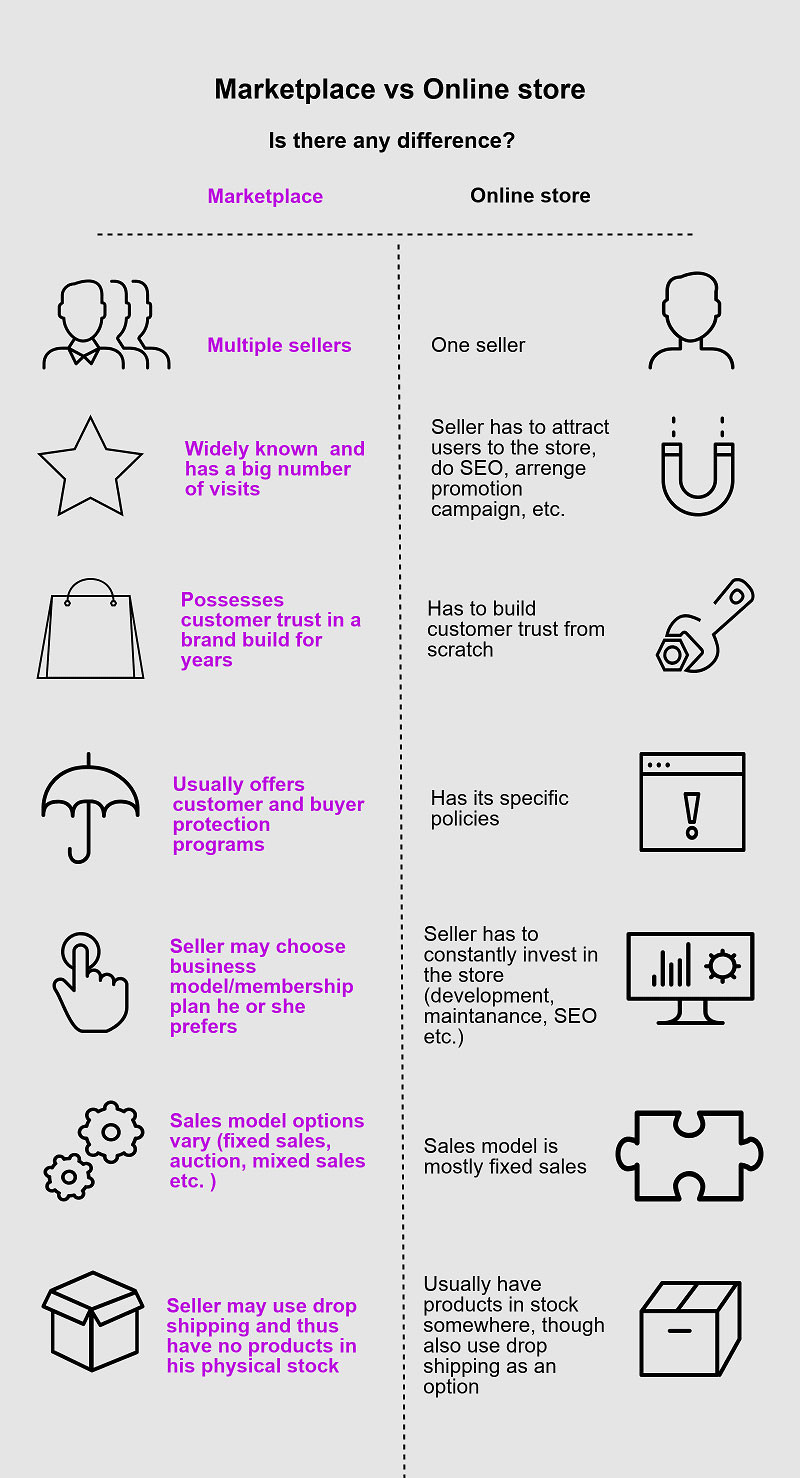 Step by Step Marketplace Website Design Process
There is no single answer on how to make a marketplace website, because the development milestones and the budget are always business specific. Still, there are common steps that every marketplace development process consists of, including the process of searching for the best platform and creating a marketplace MVP (minimum variable product).
1. Market research
If you want to own a successful and relevant marketplace, the first thing to do is to conduct market research. Here, at Dinarys, we understand how busy retailers are, so we offer a free industry and competitor analysis to create a vision of the project for our customers. We analyze the best two-sided platform features of industry-relevant competitors and have come up with a feature list to estimate the project scope.
Price: Some eCommerce development agencies want this stage to be paid but, for some clients, the Dinarys team provide this service for free. To receive a quote, simply fill in our contact form.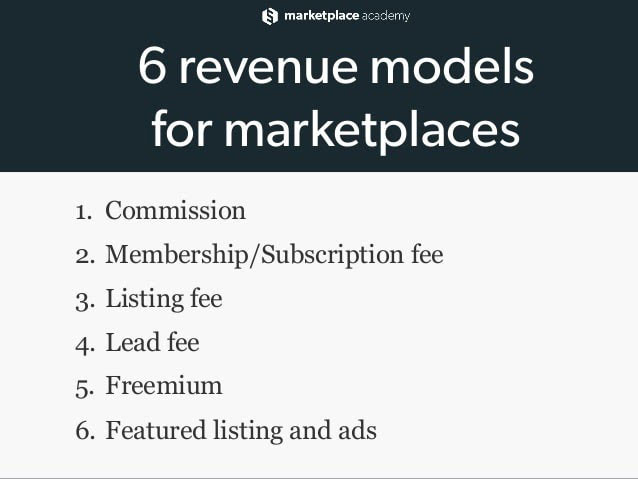 2. Choosing the right business model
For this step, future e-commerce platform owners should gather information about business models of current marketplaces and choose the one that fits the best. Remember, if your commission is too high, online retailers will never use your platform.
3. Selecting the right eCommerce platform
This is the most important stage, because it will influence the development total and your eCommerce business. We recommend finding the best platform on the base of particular business needs. You can choose from a number of current eCommerce platforms, like Magento. This allows you to start your business quickly, reduce implementation times, increase the efficiency and reduce operation costs. If no platforms satisfy your business needs, your choice is to move ahead with custom marketplace development, which is a costly option.
Price: Since there are many options, we will share the price of the most popular platforms used for marketplace development.

Magento
The Magento Community Edition is free but, to turn a website into a marketplace, you will need Multi Vendor Marketplace ($349.00) or Marketplace Multi Vendor ($459.00) modules. Plus, you will need a development team to install and maintain modules.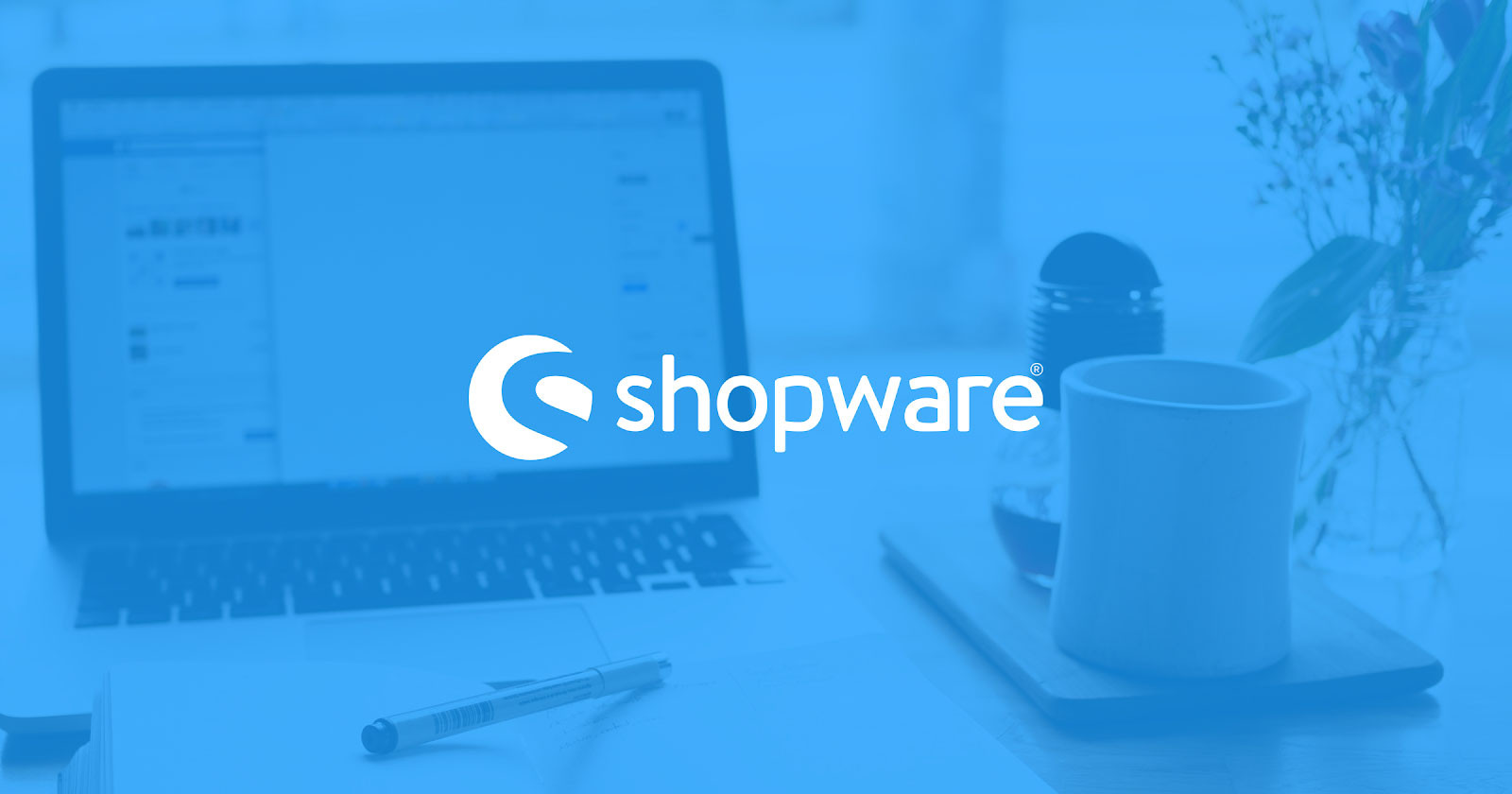 Shopware
Shopware's Enterprise edition price is calculated on request, which represents the company's individual approach to every client. It is easily extensible, and you get manufacturer support in case of any technical issues. Also, if you have a complex business model, there is a B2B Suite option.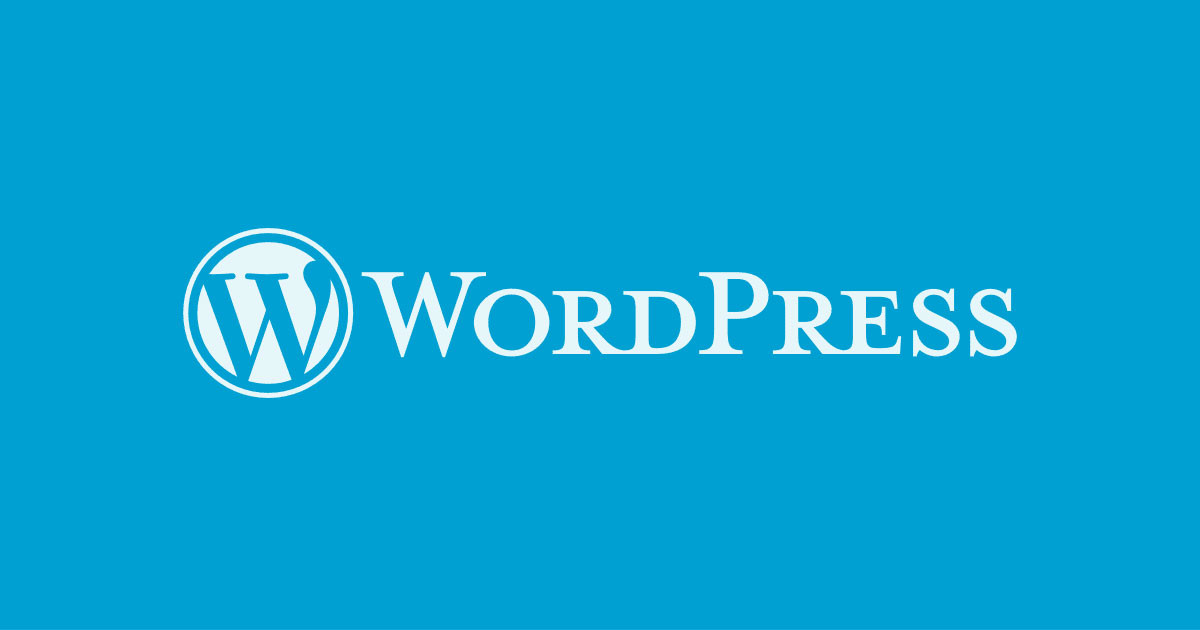 WordPress
Despite the fact that some agencies recommend the free WordPress platform as a solution for a two-sided platform, we actually think that this is a very bad idea.

Sharetribe
This platform offers flexible pricing, from $79.00 to $239.00 per month, providing users with the necessary tool set for successful e-commerce platform businesses.

CS-Cart
CS-Cart Multi Vendor Marketplace is an add-on cost of about $399.00, but let's not forget about installation fees and the cost of website maintenance by their eCommerce team, which may vary.
4. Minimum variable product for marketplace project
When working with a development team on a custom marketplace project, you should discuss what features an MVP should include. In terms of working on such a massive project as a custom marketplace, an MVP is the best option to demonstrate your platform idea to potential customers and to collect their feedback. Then, the development team will analyze it and adjust the development process according to the new data.
Price: The price of your marketplace MVP depends on your eCommerce solution, your team and the number of features you want to implement.
Related story: How Much Does an eCommerce Website Cost in 2021?
Now you know the main stages of designing a marketplace. Since the team has experience with Magneto, we also have decided to add a simple guide on how to create a marketplace platform using this eCommerce solution.
Related story: How to Create an Ecommerce Website in Magento?
Five steps toward creating a marketplace on the Magento platform
An eCommerce marketplace can be developed applying different CMS; however, Dinarys prefer Magneto. Let us tell you why.
First, this is the most widely used eCommerce platform.
Then, Magento has numerous third-party tools and modules, together with regular updates.
CMS is also easy to use and customize.
1. Decide on a Magento plan
The platform has several plans for different businesses. On the base of your business needs and future volume of marketplace traffic, you can choose the Community Edition, which is totally free, or Magento Enterprise Edition which costs about $16,000 per year.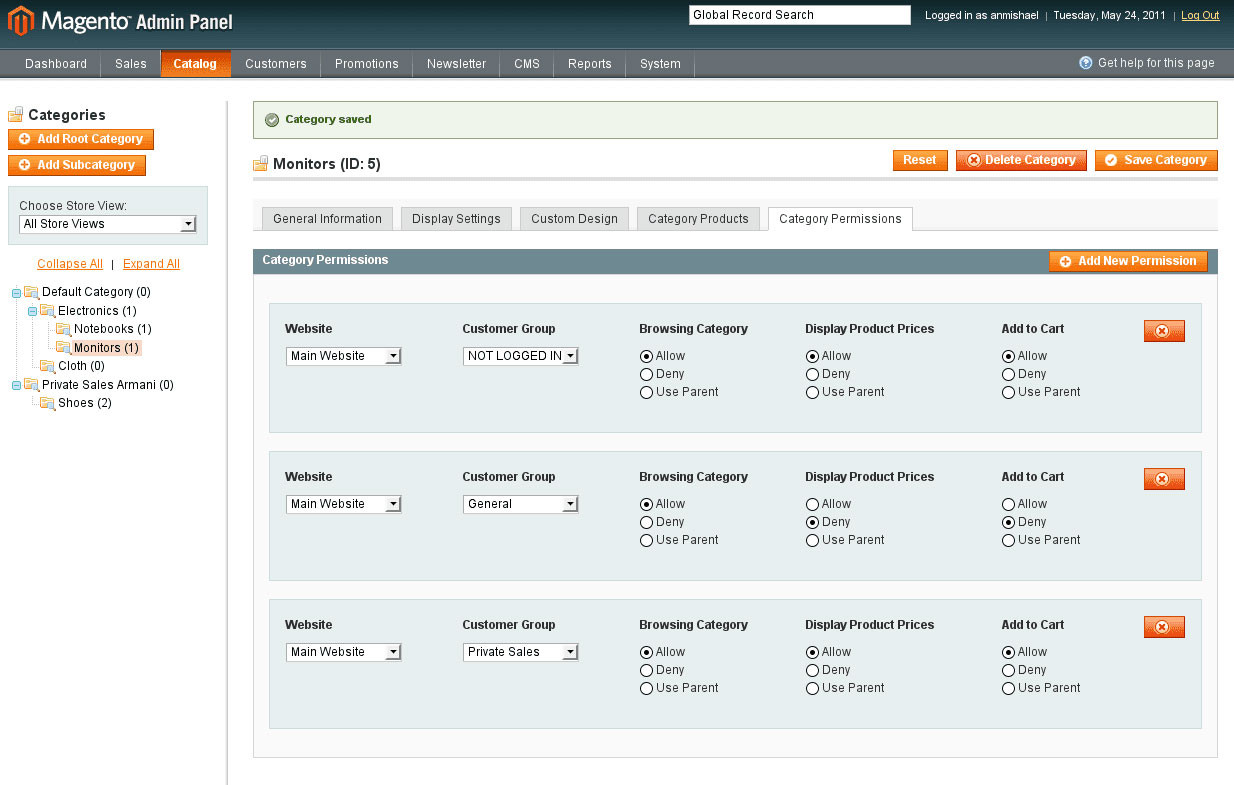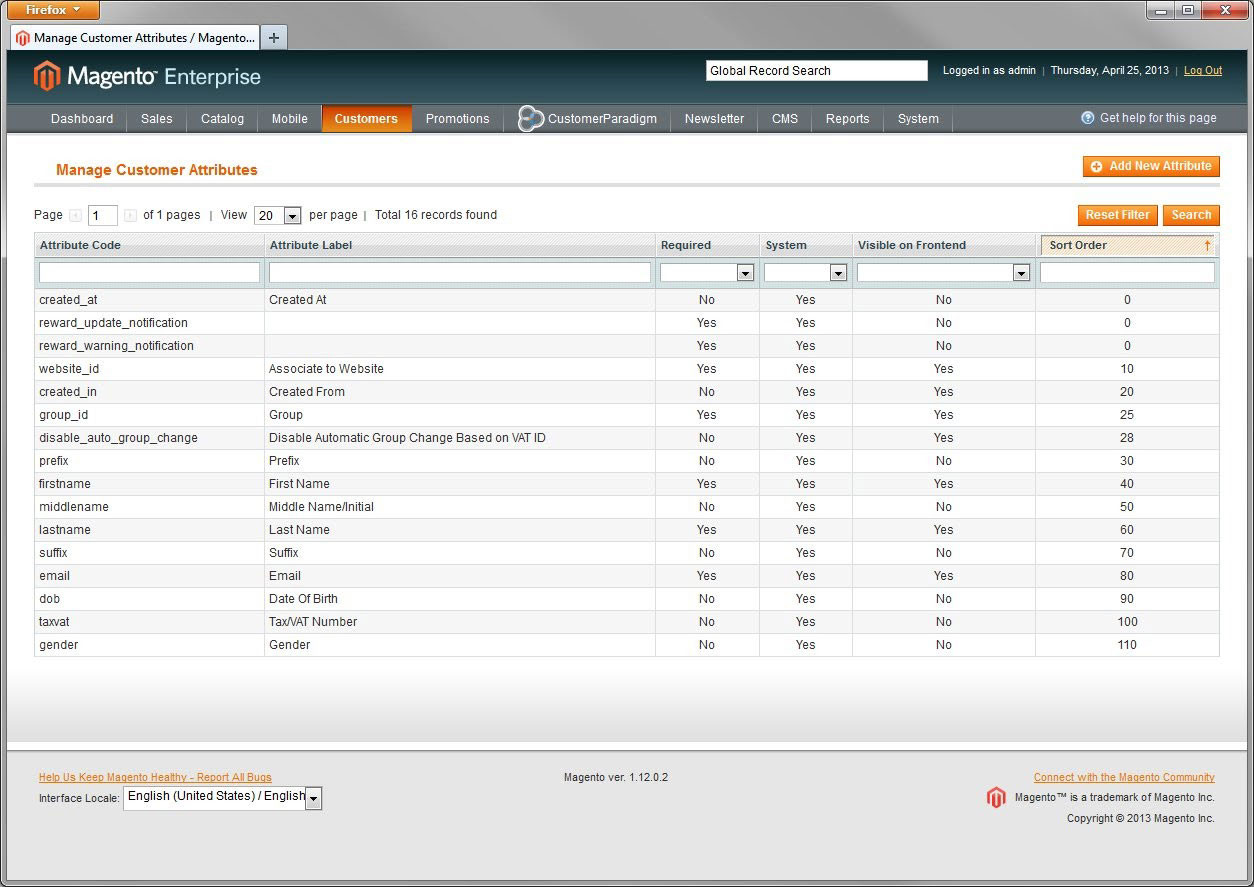 2. Professional development team
At this stage, you need to hire an eCommerce team with great experience in both Magento and marketplace development, to make your own marketplace website. You can find a local agency, or hire an outsourcing team.
3. Feature list and Magento extensions
As we said before, your future multi-vendor platform should have at least some basic marketplace features. You can discuss the feature list with the development team so they can find and set up necessary modules from the Magento Marketplace.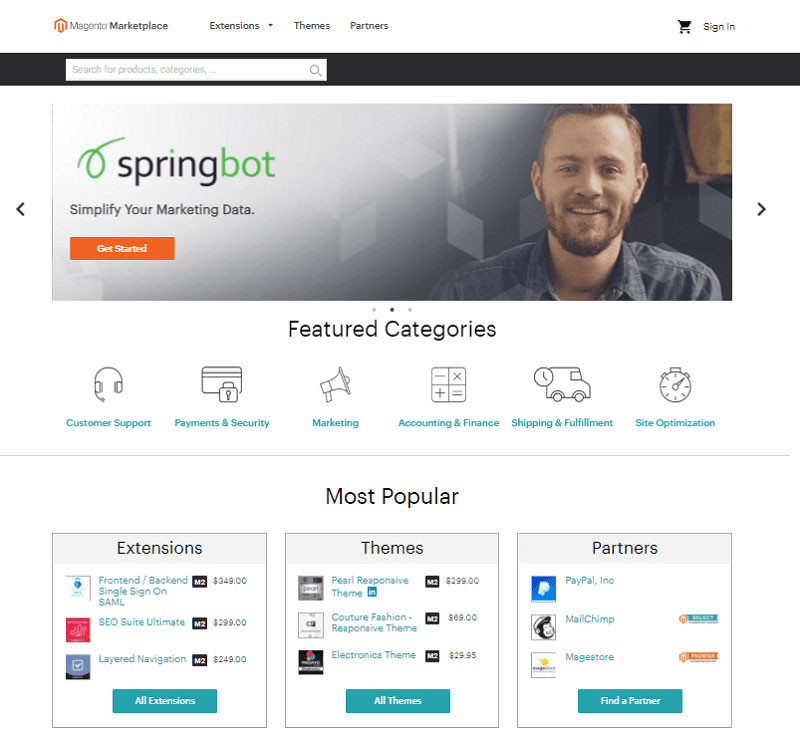 If you have not found the right solution for you, you can discuss the custom Magento module or extension development with the team.
Related story: The Benefits of Magento Custom Module Development
4. Magento Marketplace performance
Most website shoppers hate slow websites. For this reason, your future Magento marketplace should load in two seconds and be glitch-free. Emphasize on these important factors when working with your development team, so they can find the right solution for your marketplace.
5. Launching your marketplace
Once the team has done all their tests and configured all modules, your eCommerce marketplace will be ready to launch. The Dinarys team recommends future online retailers double-check their customer journey from start to finish, to avoid sloppy errors. Now you can start your marketing campaign and attract retailers and buyers to your platform.
Related story: How Ecommerce Business Can Increase Customer Lifetime Value?
Marketplace website costs
If you decided to hire an eCommerce team for custom marketplace platform development, consider that it is a hard task to calculate the total price of the project.
Related story: B2B eCommerce Payment Systems
Dinarys offers an estimate for custom marketplace development that includes basic features without bells and whistles. In the table below, you will get a better understanding of how much it costs to develop a marketplace.
Features

Amount of Story Points

Time

Cost

User Experience & User Interface

4 Story Points

34 hours

$1,071

Database

Web Application Design

Deployment Scripts

3 Story Points

25.5 hours

$803

Authorization and Security

8 Story Points

68 hours

$2,142

User Profiles

5 Story Points

42.5 hours

$1,339

Functionality for Publishers

4 Story Points

34 hours

$1,071

Managing Listings

19 Story Points

161.5 hours

$5,087

Booking Process

8 Story Points

68 hours

$2,142

Payments

5 Story Points

42.5 hours

$1,339

Payout

5 story points

42.5 hours

$1,339

Bookings

5 story points

42.5 hours

$1,339

Reviews & Ratings

8 Story Points

68 hours

$2,142

Notifications

3 Story Points

25.5 hours

$803

Browser Сontent

10 Story Points

85 hours

$2,677
To answer the question "what is the cost to develop a custom marketplace?", we should know more about your business, your target audience, industry and your budget.
As we said above, there are several options for marketplace development that include ready-made CMS or a custom developed platform. The price also depends on the feature list you want to implement, though custom marketplace development is not always cheap or quick.
When estimating the budget for your custom developed project, also take into account such expenditures as:
Hosting costs
UI/UX design development
Front and backend development
QA – manual and automation tests
Marketplace technical support
What is the right approach for creating your online marketplace?
To avoid difficulties in the process of developing and launching a marketplace, you need to pay attention to the following aspects:
Think about the team's hierarchy, and the model of interaction between employees of different departments. Decide exactly which specialists will work with you in the team, and which tasks you will outsource.

Make a detailed plan, which will indicate all the business processes and stages of interaction with users within the service.

The interface and structure of the site must be intuitive to the user. There should be no complex algorithms that can repel the client who first came to the resource.

The catalog of goods needs to be based on the generally accepted and known categories. In the future, listen to user requests, upgrade existing product categories, or create new ones.

Develop a detailed marketing strategy, which will include online and offline project promotion.
To Conclude
Marketplace development is a complex and responsible process that can take up to six months of development, or even more in the case of complex projects. Therefore, before you start developing, carefully analyze the niche, determine the strategy of the trading platform, as well as the methods of monetization. One of the crucial aspects is finding a reliable development team. Don't hesitate to contact our team to get a consultation or a project estimate.
If you need more information about the development of a marketplace, the best CMS, custom marketplace development or other eCommerce related questions, do not hesitate to fill in our contact form. The Dinarys team is always glad to help online retailers achieve success in this sphere.
Want to read more
Get fresh articles, news and case studies to your email firstly
Related articles