Magento
May 27, 2020
Fast and Furious – How to Speed Up Your Magento Website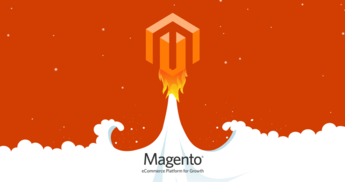 Content
Page speed is important to any website, and especially for eCommerce. Aside from providing a better customer experience, a fast website will place better in Google results and enjoy a better conversion rate. So, let's look at how Dinaryswas able to speed up a Magento website for an eCommerce client.
First though, here are some facts on just what could happen if you don't take steps to improve your website speed.
If a website takes more than 3 seconds to load, more than 40% of visitors will abandon it.
That kind of bounce rate is bad for your SEO.
Do you think any of those bounced visitors will recommend your site to their friends? Hint: They won't.
Over time, this will lead to increased traffic for your competitors, as visitors abandon your site and seek out an alternative.
In other words, your marketing initiatives will be almost completely ineffective, as the traffic you draw to your site leaves and heads elsewhere.
The stakes are high when it comes to speed, particularly with Magento and other eCommerce platforms. Here's how Dinarys can help.
Also read: Why Choose Magento for Building an Ecommerce Store?
Case Study – How Dinarys Increased Magento Speed for Goddess
Our client Goddess is an eCommerce story in the beauty industry. They offer a great selection of makeup products but had an issue with slow load times.
We identified five action items.
Using a specialized plug-in, we implemented AMP support on the Goddess site. AMP is the latest standard for responsive web design. It allows lightning-fast delivery of assets to mobile devices.

AMP for Fast Mobile

Over 60% of web traffic now comes from mobile. People are using their phones and tablets more than laptops and desktops, and so it's critical to support mobile properly.

Google recognizes this as well and gives a rankings boost to sites that deliver an optimized mobile experience.
Optimize Magento Web Code
Even with AMP, some pages weren't performing as well as they should. Part of the problem was unoptimized code throughout the site.
Our team went through the Magento installation page by page. We minified scripts, CSS styles and icons. We also compressed all images and installed a caching solution to further improve speed.
Reducing the file size of assets means they take less time to load, on Magento or any platform.

Magento-Specific Hosting
Magento is a specialized application that benefits from specialized hosting. Although it will run on any reputable web host, Magento's needs are different from WordPress or other popular content management systems.
By moving Goddess to a host built specifically for Magneto, we were able to significantly speed it up. The Magento-optimized host offers increased memory, and its MySQL settings are tuned for Magento performance.
Implement Magmi
Magento has its own built-in accounting and inventory management system, but it's slow. Adding or removing products, or even changing their prices, can result in an hours-long update process. During that time, the entire website is slower. Slower website means lower conversions, remember?
So, we fixed it. We installed Magmi, a 3rd party data import module built to speed up Magento websites.
When properly configured, Magmi reduces the update time to less than a minute. It's so fast that it can automatically sync with the accounting solution several times each hour, helping keep inventory and pricing on track.
It's extremely lightweight, adding no perceptible load to the website. By using Magmi, we were able to greatly increase the load times on all Goddess product pages.
Recommend to read: How to Hire the Best Magento Developers
Update Magento
Finally, we noticed Goddess was using Magento 1.7, an obsolete version of the engine that's no longer supported. By sticking with the old engine, Goddess was suffering from compatibility issues and bugs, as well as missing out on optimizations and new features.
Related story: Magento 1 to Magento 2 migration: the reasons, the benefits, and the migration tutorial
Also read: A Full Guide on Magento Migration: Move Your E-commerce Store to Magento from Any Platform
Not to mention security updates, always of paramount importance to any eCommerce business.
This is our #1 tip to increase the speed of your website. Keeping the software up to date is critical for so many reasons, and it will result in an immediate speed increase.
If you'd like to learn more about how to speed up a Magento website, please don't hesitate to contact us at Dinarys. We offer a wide range of services for any online business owner.
Let professionals meet your challenge
Our certified specialists will find the most optimal solution for your business.
Related articles