E-Commerce
Mar 30, 2020
Multi-Channel or Omni-Channel: which strategy fits you best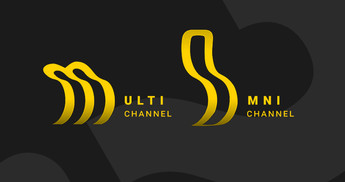 If there is a decrease in the number of customers in your online shop, it is a good time to change your business strategy. Also, it is important to consider current trends, including mobile commerce. Multi-Channel and Omni-Channel are the most popular business strategies nowadays. What is the main difference between them and which strategy might fit your business better? Find the answers in this article.
Multi-Channel strategy uses separated retail channels and its main goal is to reach the wide audience. An example of such retail is purchasing in online shops with home delivery or buying at stores. These two channels are not connected because the bricks-and-mortar does not have any account details of the customer.
Omni-Channel retail strategy implies that all are channels that are actively inter-connected, so customers can buy goods in the most convenient way. In the previous article, we have considered several examples of the most successful Omni-Channel retailers. There are several ways for the customer to have smooth customer journey. For instance, one can make a purchase choosing any convenient method of payment and delivery.
Which strategy to choose?
The practice shows that Omni-Channel strategy is more suitable for huge corporations, while small and middle-sized companies prefer Multi-Channel retail because of their limited resources. Nowadays consumers want to buy goods in the most convenient way so they use their mobile devices.
Read also: How to Optimize Website for Mobile
For that reason, the choice between Multi and Omni-channel strategy depends on the company type. Logically, consumers' preferences are to be considered. It is vital to decide on the approach that works best for the company.
Whichever strategy you choose, Dinarys team can develop mobile apps and online stores in accordance with any customer's requirements. You can view our recent achievements under the link. Our team is willing to help you in achieving your business goals.
Let professionals meet your challenge
Our certified specialists will find the most optimal solution for your business.
Related articles