Our List of the Best Magento 2 Modules for B2B
Magento Aug 07, 2020
Main / Blog / Our List of the Best Magento 2 Modules for B2B
It's difficult to find a more reliable, flexible, and high-performance CMS for your online store than what Magento has to offer.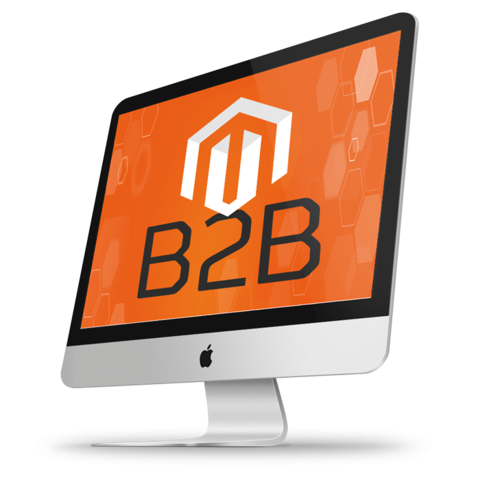 Image Source: wisdmlabs.com
The renowned platform has everything: an intuitive store configuration interface, wide scaling opportunities, and a bunch of readymade extensions to help you get the desired set of features and parameters for the specific eCommerce solution deployment format (in particular, for B2B).
Looking for an insightful, efficient B2B module for Magento 2 to enjoy its feature list to the fullest? Look no further. We'll help you settle with just the perfect option for your particular eCommerce platform.
Picking a Magento B2B Module - Don't Miss Out on These
Take a look through our selection of the top 12 B2B solutions for Magento.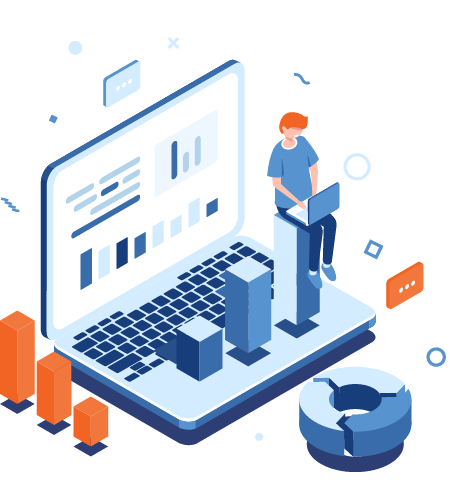 Image Source: www.aheadworks.com
1. Tier Price
Tier Price is considered the holy grail for B2B platform developers. For one thing, it offers ample price gradation customization opportunities based on the number of product units. And it's really simple to handle automated dynamic pricing with this module: the buyer just needs to select the desired option and click on the corresponding radio button.
You can also use the module to timely notify users about the most profitable prices via email.
2. Reward Points For Magento 2
This extension is guaranteed to increase the loyalty of your customers by assigning reward points for purchases made. This approach boosts the number of regular customers as well as the average check.
The major Reward Points features include:
awarding stars to customers based on certain parameters (purchase amount, registration on the site, purchase of promotional goods, etc.);
enabling buyers to use awards instead of real money to pay for goods;
buyers can track their rewards in a special personal user cabinet;
notifying buyers of the expiration of awards by email, etc.
3. Store Credit for Magento 2
Store Credit is a very useful module for developers looking to implement the money refund option when the order is completed by the seller at an inappropriate level. This allows you to increase customer confidence in the trading platform, boost their loyalty (once again), and adjust the highest level of customer focus.
This module can also help your customers track the stages of the refund procedure. Sellers get a structured list of refund requests to simplify and speed up the process of customer interaction.
4. Private Sales And Flash Sales
This extension is not only about Black Friday and Cyber Monday. It comes in more than handy throughout the year, helping attract more and more new regular customers.
Knowing that your online store organizes closed sales for authorized users from time to time, yet unregistered and new users will fill out registration forms with much more enthusiasm.
This Magento 2 B2B module also helps customize the homepage visuals (based on events and extra offers), set up a timer that counts down until the end of the sale, and enable customer email notifications.
5. B2B Company Credit By Ahead Work
Yet another handy module for B2B sites, with which you can implement the lending procedure for regular purchases.
Thus, instead of expecting customers to have the full amount of money for all the necessary purchases, you can offer them the option of "borrowed money at an interest rate". This way, you will increase your average check and, on top of that, receive monthly interest based on the total number of such purchases.
The module also allows setting up customer reminders for regular credit payments and assigning different rates/products for installments to different groups of customers.
6. Request For Quote
This is a B2B module to help developers implement requests for quotes for wholesalers and sellers. With it in hand, you can:
assign a "request for quote" option for any item;
offer this option to specific user groups;
set the lower threshold for quote amount (either for separate users or for specific user groups);
configure requests;
notify users about quote updates and more.
7. Force Login
Force Login is an ideal solution for secure registration on the site, with the help of which you can conveniently restrict access to some of its features for unregistered users.
Moreover, if you decide to set up this Magento B2B module, it will enable you to establish a redirect to the authorization form if someone among the users tries to access some website sections incognito, without being authorized/registered.
8. Catalog Permission
This module will also allow you to restrict access to certain sections of your site. It will be a good choice for the developers who want to delimit access to several groups or implement a redirect to the registration and authorization page for users who avoid going through the authentication procedure.
9. One Step Checkout
Want to reduce the number of steps required for potential buyers to go through your sales funnel and optimize the checkout process? This B2B module for Magento 2 makes it a breeze.
Once connected, you will see how much faster your usual time-to-purchase becomes and how much more user-centric your B2B platform interface turns.
Specifically, One Step Checkout helps you collect all checkout data in one single form. Moreover, the module has an autocomplete feature (for example, your users won't have to bother with writing an address: an auto-selection feature based on the entered characters comes in handy).
There is also a customizable input field for buyers' comments: preferred delivery date, time of meeting a courier, etc. Lastly, using this convenient module, you can offer your customers to pick from the preferred online payment methods.
10. Configurable Product Matrix View
This is another great Magento B2B extension that will present your product catalog in the most user-friendly way. The matrix representation allows adding several products to the map at once from the same page. In addition, this format is convenient in that it allows you to compare prices, the number of items in stock, seller ratings, and many other parameters.
By the way, this extension can also be used with complex products, the final configuration of which is set by the user individually.
11. Improved Configurable Products
Now, this extension is a great choice for developers looking to create intuitive functionality for configurable products.
Thus, you get the following Magento B2B features:
setting the view of all parameters for configurable products (a number of items in stock, prices, and configurable parameters selected by buyers);
adding a bunch of configurable products to the map, offering alternatives for customers to save on purchases;
building a refund algorithm, etc.
12. Pre Order For Magento 2
Last but not least, this here B2B Magento module offers an extremely useful opportunity for sellers to retain buyers. With the help of the preliminary booking of goods, you can "assign" them to customers of the store, who didn't buy them on time, when they were in stock.
This extension helps you set up notifications about a newly appeared product, customize the "Add to Cart" button for out-of-stock items (for instance, replacing it with the "Pre Order" button), administer pre-orders on the server-side, etc.
We also recommend reading our view on conversion rate optimization.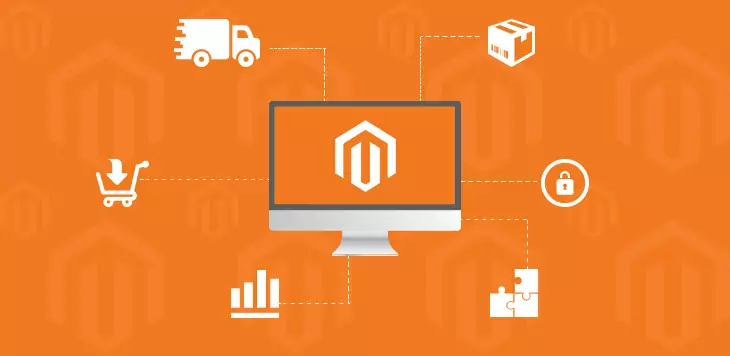 Image Source: www.tmogroup.asia
Summary
We hope that our list of the best B2B modules for Magento 2 websites helps you expand the existing functionality of your online store. If you still haven't found an extension useful for your exact trading platform or are looking for something to be created from scratch, please contact us - our team of eCommerce experts is ready to take your solution to the next level. Let's discuss the specifics of your business idea and find the best way to implement it.
Want to read more
Get fresh articles, news and case studies to your email firstly
Related articles