How to Start a Successful Online Boutique in 2021 [Step-by-Step Guide]
eCommerce May 30, 2020

Main / Blog / How to Start a Successful Online Boutique in 2021 [Step-by-Step Guide]
If you want to operate an online boutique, you should be aware of the main stages of e-commerce website development and modern platforms to choose the one which fits your business needs.
Online retail is a developing industry with the revenue increasing over the years. One of the main benefits of a fashion e-commerce store is that trends are constantly changing.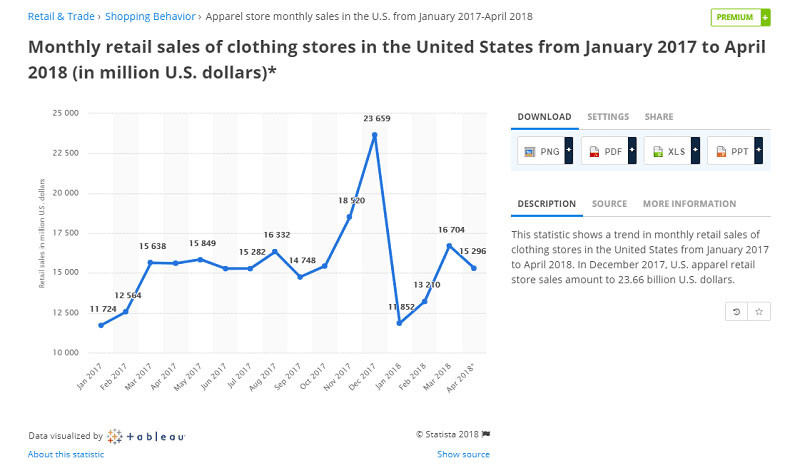 In this article, you will learn:
How many steps does it take to create an online clothing store
The cost of starting an online boutique
Why you should consider dropshipping for your business model
How to start your online boutique from scratch
The step-by-step guide on how to start an online boutique
Read the article to learn more!
Let's talk about it.
What you need to start an online boutique in 4 steps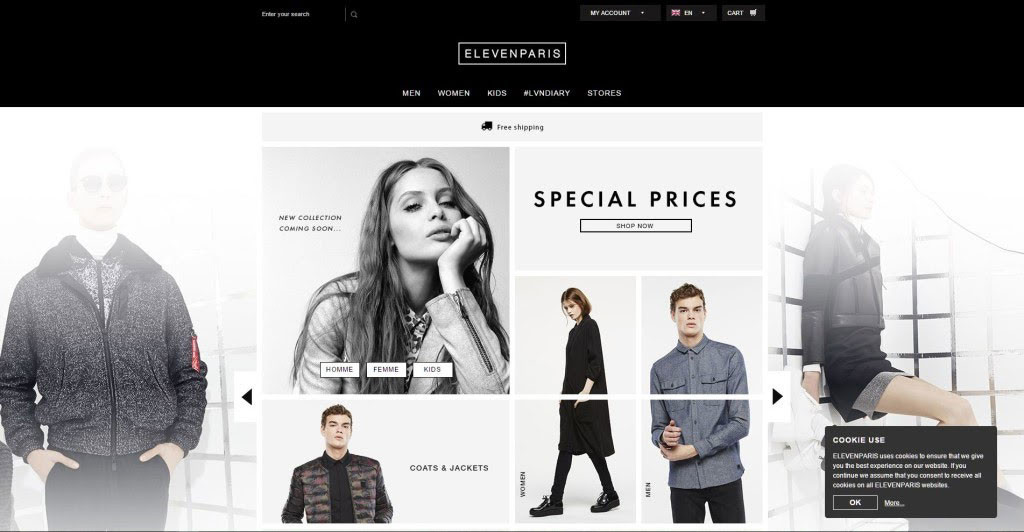 1. Decide on your niche and products
In terms of online retail, sellers have 3 options when starting your own online boutique.
The first one is to make their own products and sell them via a website or marketplaces.
The second one is to hire a manufacturing team to design products for your brand.
And is to buy products at wholesale and then sell them to individuals at retail.
Related article: How to create an Online Clothing Store in 2021
If you want to apply the second business strategy, the website Thomasnet.com might be helpful for you to find the supplier. In case the third strategy fits you the best, you can search for a great wholesaler at WholesaleCentral. Also, it is important to buy materials at the best price to increase profit and provide buyers with high-quality products. This stage might take some time to find the best supplier. Take into account, the cheaper the materials you buy, the larger the profit your business will earn.
If you are determined to run a successful online boutique, we are pleased to share the tips to start an online boutique. If your business grows, you will be busier. At some stage, you will be faced with the time vs. money factor. If you consider your business as something to enjoy, understand that in a developing business you will spend three times more to make your products. Moreover, remember marketing and promotion.
The best tip is spending 20% of the time to make your products and another 80% to promote and sell them. If you spend more time on making your products, we advise you to hire a third party manufacturer or to find a partner who can promote your products so you can focus on making them.
The greatest tip for beginners in online retail is to start with a few products. These are the first steps to starting an online boutique that will help to make your business profitable very quickly, and then you can consider adding more products to your catalog.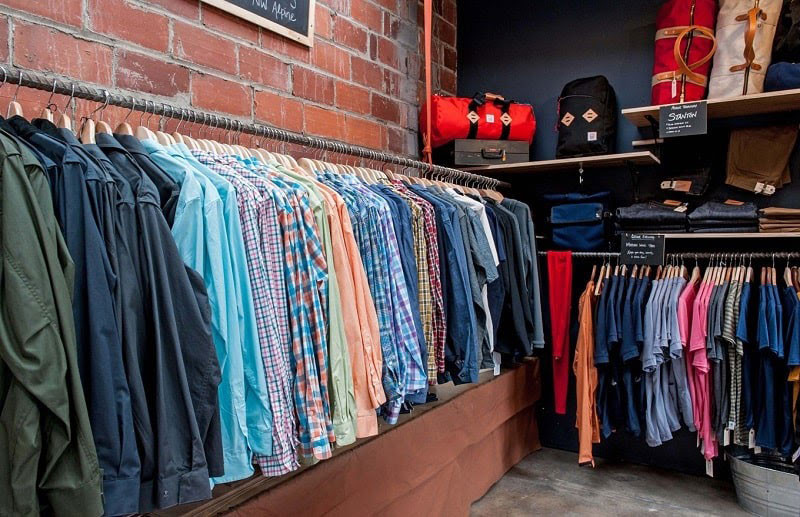 2. Choose inventory or dropshipping
One more step when starting an online boutique business is to choose between keeping an inventory or dropshipping. Let's take a closer look at these two different structures for managing product supplies in online retail.
If you decide to apply the third strategy from the previous step, you might be faced with the following dilemma: to maintain a stock inventory for your online boutique, or to ship orders from a wholesaler directory to the customers. The second option on how to start an online clothing boutique, called dropshipping, is very popular among many online retailers.
To help you decide which will best suit your new online business, take a look below at some pros and cons for each method.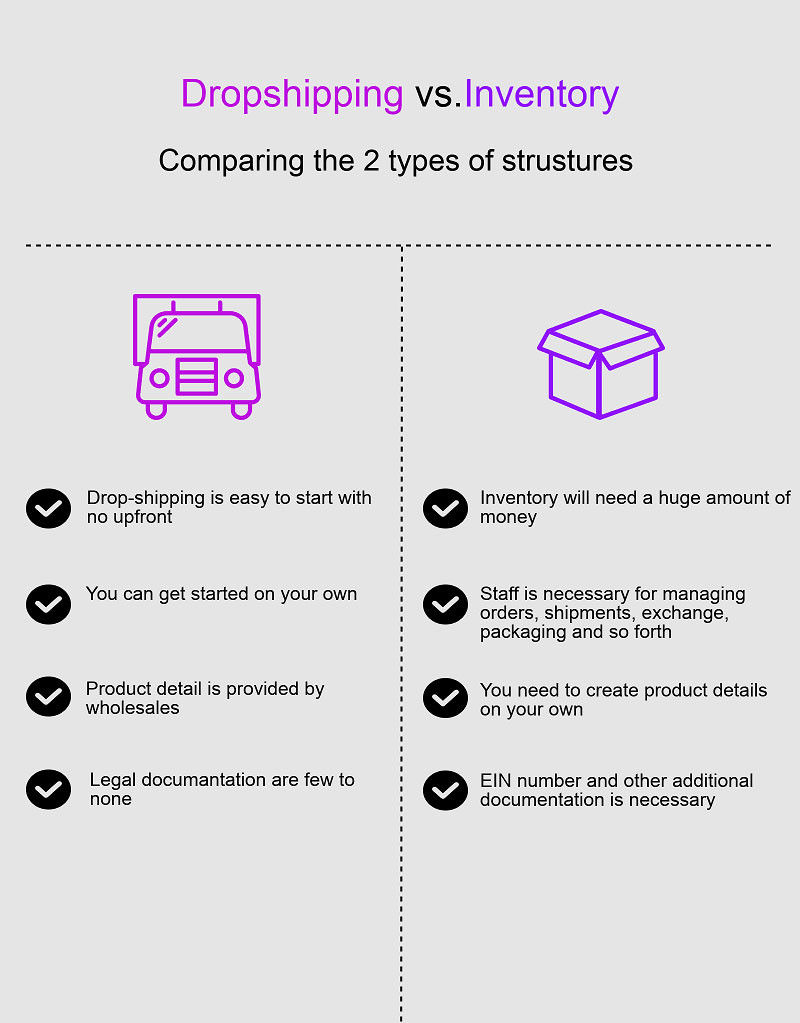 Dropshipping
Most retailers who want to start a successful online boutique, find this approach very convenient for their online business. Let us explain how it works. To complete the order, the wholesaler transports an item from your catalog directly to your customers. This works great especially for beginners in e-commerce since you can save money on inventory when creating an online clothing boutique. To use this system, you do not need anything upfront. Moreover, the wholesaler provides all the product details.
Dropshipping pros
Low barrier to entry e-commerce business
Saving money on inventory
You can collaborate with different wholesalers to test different niches
Dropshipping cons
No opportunity for order tracking
Your customers can find sale products at other online stores
Inventory
This approach requires online boutique owners to store all the items received from a wholesaler and ship orders to customers. In addition, you may need to rent a storage place to keep your entire inventory. This option is more suitable for a medium or large online boutique because you will need additional managers to supervise the packaging process and maintain orders.
Inventory pros
Unique products
Improved wholesale pricing
More control over packaging and shipping
Inventory cons
Additional budget for inventory, rent and maintenance
A complex structure of order fulfillment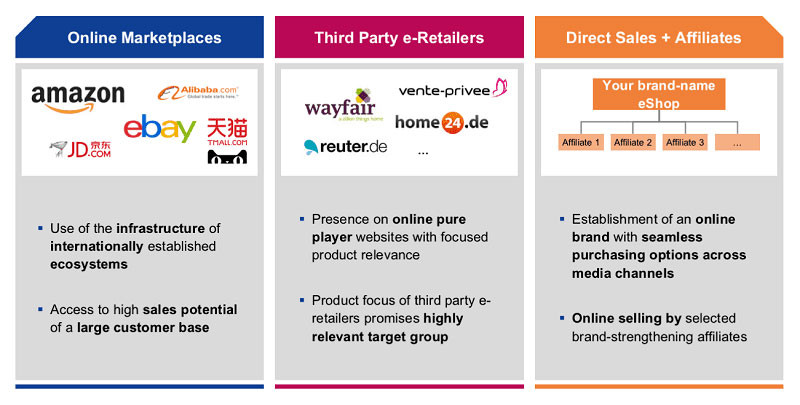 Image source: fostec.com
3. Choosing the sales channel
When starting an online boutique, you need to choose your sales channels. We recommend developing your own e-commerce website to sell goods. However, most online retailers use additional channels; including Amazon, Etsy, eBay, Instagram and others. Moreover, e-commerce extensions and plug-ins allow retailers to place items on marketplaces and maintain orders on the e-commerce website admin panel.
Related article: How to Create a Successful Amazon Store in 2021
Etsy is a better option for online boutiques than Amazon because Amazon has many restrictions on selling clothes. All future online boutique owners should add Etsy to their strategy because this marketplace allows them to reach a wider target audience.
When Dinarys receives requests for online boutique development, we offer either Magento or Shopware platforms. These platforms are suitable for small businesses and have a complete toolset to help online retailers be successful.
Related article: How to add eCommerce to your Website
4. Develop an action plan
Since you're going to create an online clothing store, let's take a look at an action plan. For a successful brand, you need to find a good business name, decide on your selling channel, and other steps detailed in the first part of this article.
Below you will find complete guides to starting an online boutique. You can use it to develop your first e-commerce website, or to understand what the workflow of online shop development is.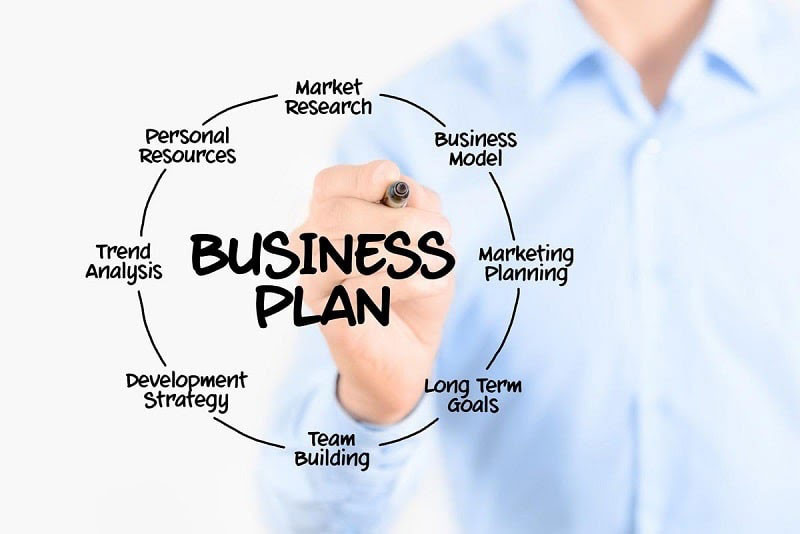 How much does it cost to start an online boutique
So, once you have determined to take responsibilities to run an online boutique, our team recommends you choosing solutions like Magento or Shopware.
Cost of a Magento-based website
The Magento platform is very popular among online boutique owners. It is a reliable and scalable solution and it comes in two major editions. Magento Community Edition is completely free. Here you are able to apply almost unlimited customizations for adapting the store to your requirements. Magento Enterprise Edition provides a whole lot of bells and whistles out of the box. It has a hefty price tag. The average cost of starting an online boutique using Magento Enterprise Edition starts from $22,000.
The platform provides users with themes and extensions. There are standard and custom themes. The standard theme is used by default while custom themes allow you to create a сustom look for your online store. However, if your brand needs a custom design to reflect your brand identity, you can hire a Dinarys team to develop a Magento theme from scratch.
Related article: Magento Ecommerce Themes for Your Store
The cost of developing a Magento-based website changes depending on the set functions needed and the modules it contains. Moreover, there are several complexity levels that also influence the price. Therefore, we can roughly estimate:
$6,000-10,000 for a basic online store operating in one country,
$11,000-20,000 for sites operating in different countries, in different languages, and having different prices for their products.
$20,000+ for advanced feature-rich ecommerce websites fully tailored to your complex business needs.
Cost of a Shopware-based website
Shopware is another option for retailers who want to run an online boutique. Even beginners in e-commerce can use the platform due to an intuitive admin panel. With developers' help, you can create an online shop from scratch to meet your business needs. As it is also available in different editions, the prices vary accordingly. Starter Edition is free, Professional Edition costs €199.00 per month and the price of Enterprise Edition is available on request.
Related article: Why use Shopware for your online business?
The cost of developing a Shopware-based website also depends on the capabilities you need, but the average cost varies from $2,000 to $15,000.
While choosing between Magento and Shopware you need to know that both platforms enjoy the trust and confidence of the market-leading companies. Nevertheless, we advise using Shopware for the demands of small business owners, because it is easier and cheaper to run.
Related article: Shopware 6 vs Magento 2: Can the New Player Dethrone the Leading CMS?
To receive a consultation from our e-commerce development team, fill the form below.
The step-by-step guide on how to start an online boutique
In this guide, we'll review two platforms - Magento and Shopify.
How to run an online boutique on Magento
After installing Magento, you are able to set up your online store. The system allows you to get started right away and you could even potentially start making sales today.
Step 1 is to choose a great domain name. We advise choosing a short name, which is easy to remember. Moreover, it should also be unique as all the evident names are already taken.
Step 2 is setting the Magento installation package and hosting Magento files on the server.
Step 3 is picking a Magento template that fits your brand identity and specific business needs.
Step 4 is customizing the design for matching the brand's colors and fonts. We advise creating a website as simple and easy-to-use as possible. Make sure your new website has clear navigation, simple purchase process while product pages contain detailed descriptions with pictures. Another tip is to make fonts, colors, and layout simple but also attractive.
Step 5 is store migration and product import. It is important to choose an accurate and detailed title, type, characteristics, quantity, and price of the product. This will allow users to find the required product quickly and easily.
Step 6 is to fill out store settings. The last step includes setting up the installation mode and launching an online store into operation.
Related article: 10 Best Practices for Creating a Successful eCommerce Homepage
Let's wrap it up by sharing starting an online boutique checklist
Here we have prepared 10 steps you need to consider.
Step 1: Choose your business name and entity type
Step 2: Create a business plan
Step 3: Decide what to sell and find suppliers
Step 4: Choose an ecommerce platform
Step 5: Set up your online boutique and establish store policies
Step 6: Register your boutique
Step 7: Get any business licenses or permits
Step 8: Open a business bank account and get a business credit card
Step 9: Get funding
Step 10: Start marketing and promoting your boutique
Conclusion
To create an online clothing store, future retailers need to create a business plan. Without it, it is hard to achieve success not only in the clothing industry but also in the whole retail world.
Using modern technologies and user-friendly platforms, like Magento and Shopware, you can create your online boutique quickly and easily.
Related article: 10 eCommerce Site Search Best Practices You Should Be Following in 2021
Hire Dinarys for your online boutique success
If you want to create an online boutique, but do not know where to start, you can hire us!
We support our customers from the first starting an online boutique steps to further technical support. Moreover, if you already have an online shop and want to increase sales, we are here to help.
The team of web designers is ready to create Magento or Shopware custom templates that will suit your company identity to drive your sales.
In addition, the team creates mobile applications on the most popular platforms to drive sales and improve customer loyalty.
We are waiting to improve your online shop design, customer journey, and checkout page.
To contact the team, fill in the form.
Want to read more
Get fresh articles, news and case studies to your email firstly
Related articles