How to Start a Successful Online Boutique [Step-by-Step Guide]
eCommerce May 30, 2020

Main / Blog / How to Start a Successful Online Boutique [Step-by-Step Guide]
If you want to operate an online boutique, you should be aware of the main stages of e-commerce website development and modern platforms to choose the one which fits your business needs.
Online retail is a developing industry with the revenue increasing over the years. One of the main benefits of a fashion e-commerce store is that trends are constantly changing.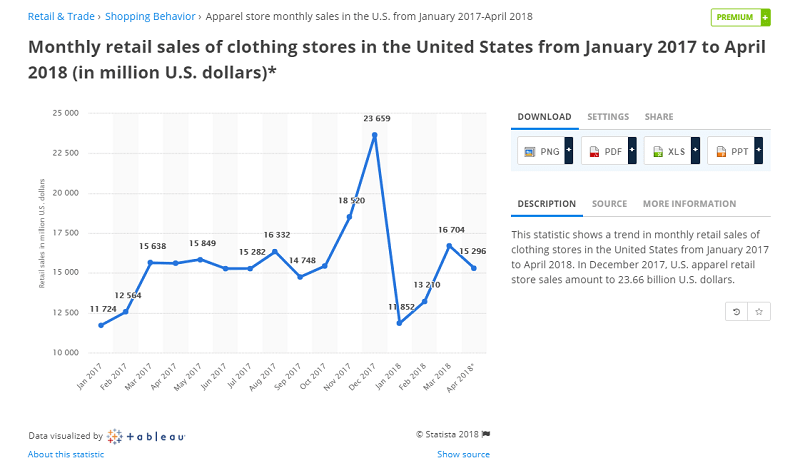 In this article, you will learn:
How many steps and how much money does it takes to create an online clothing store
Why you should consider dropshipping for your business model
How to run a successful online boutique
How to develop a fashion e-commerce website using the Shopify platform.
Read the article to learn more!
How to create an online boutique in 4 steps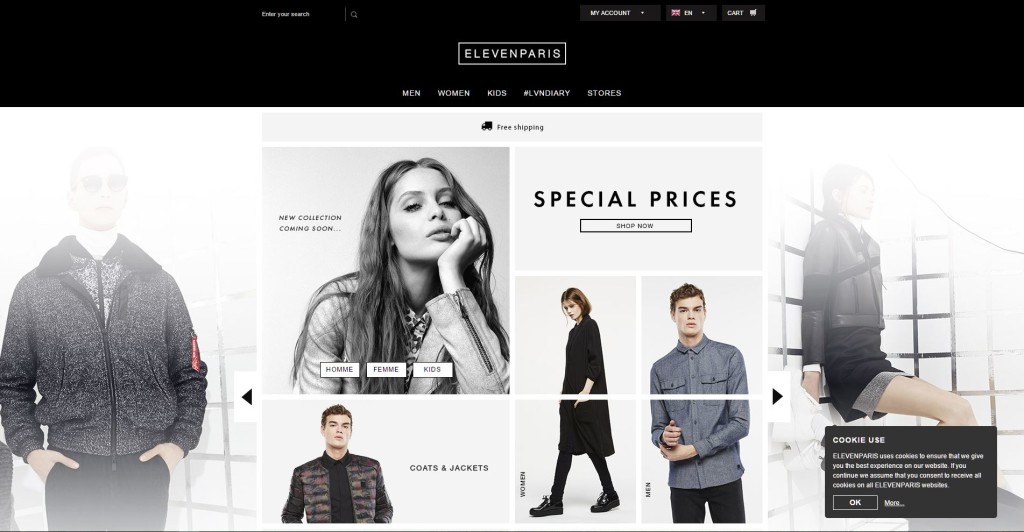 1. Decide on your niche and products
In terms of online retail, sellers have 3 options when starting your own online boutique,
The first one is to make their own products and sell them via a website or marketplaces.
The second one is to hire a manufacturing team to design products for your brand.
And the best way is to buy products at wholesale and then sell them to individuals at retail.
Related article: How to create an Online Clothing Store in 2020
If you want to apply the second business strategy, the website Thomasnet.com might be helpful for you to find the supplier. In case the third strategy fits you the best, you can search for a great wholesaler at WholesaleCentral. Also, it is important to buy materials at the best price to increase profit and provide buyers with high-quality products. This stage might take some time to find the best supplier. Take into account, the cheaper the materials you buy, the larger the profit your business will earn.
If you are wondering if you can run a successful online boutique, you should aware of some basic truths: If your business grows, you will be busier. At some stage, you will be faced with the time vs. money factor. If you consider your business as something to enjoy, understand that in a developing business you will spend three times more to make your products. Moreover, remember marketing and promotion. The best tip is spending 20% of the time to make your products and another 80% to promote and sell them. If you spend more time on making your products, we advise you to hire a third party manufacturer or to find a partner who can promote your products so you can focus on making them.
The greatest tip for beginners in online retail is to start with a few products. That way you can make your business profitable very quickly, and then you can consider adding more products to your catalog.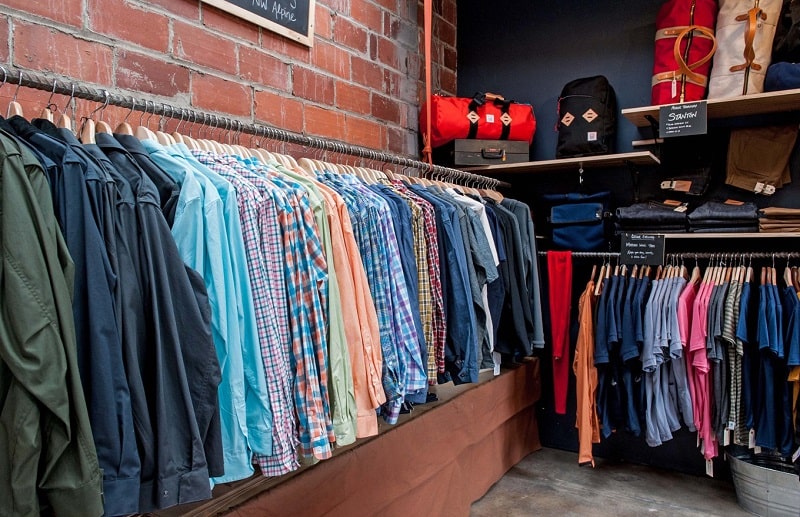 2. Chose inventory or dropshipping
One more step when starting an online boutique business is to choose between keeping an inventory or dropshipping. Let's take a closer look at these two different structures for managing product supplies in online retail.
If you decide to apply the third strategy from the previous step, you might be faced with the following dilemma: to maintain a stock inventory for your online boutique, or to ship orders from a wholesaler directory to the customers. The second option on how to start a successful online boutique, called dropshipping, is very popular among many online retailers.
To help you decide which will best suit your new online business, take a look below at some pros and cons for each method.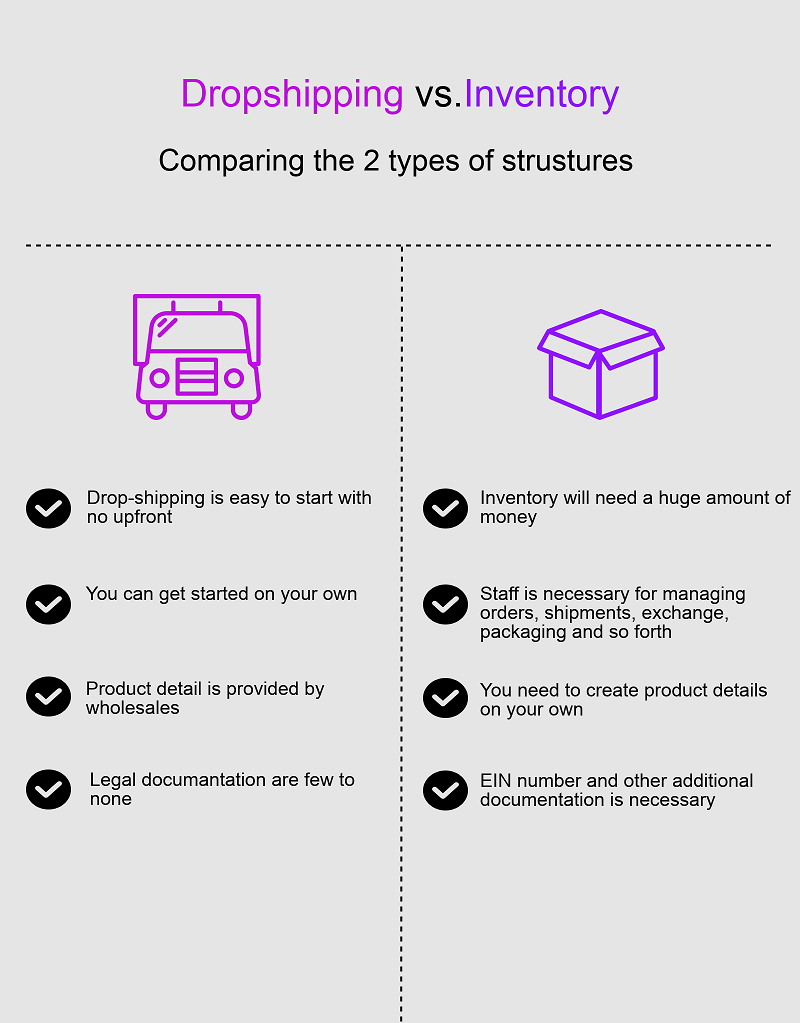 Dropshipping
Most retailers who are want to start a successful online boutique, find this approach very convenient for their online business. Let us explain how it works. To complete the order, the wholesaler transports an item from your catalog directly to your customers. This works great especially for beginners in e-commerce since you can save money on inventory when creating an online boutique. To use this system, you do not need anything upfront. Moreover, the wholesaler provides all the product details.
Dropshipping pros
Low barrier to entry e-commerce business
Saving money on inventory
You can collaborate with different wholesalers to test different niches
Dropshipping cons
No opportunity for order tracking
Your customers can find sale products at other online stores
Inventory
This approach requires online boutique owners to store all the items received from a wholesaler and ship orders to customers. In addition, you may need to rent a storage place to keep your entire inventory. This option is more suitable for a medium or large online boutique because you will need additional managers to supervise the packaging process and maintain orders.
Inventory pros
Unique products
Improved wholesale pricing
More control over packaging and shipping
Inventory cons
Additional budget for inventory, rent and maintenance
A complex structure of order fulfillment

Image credit: fostec.com
3. Choosing the sales channel
When starting an online boutique, you need to choose your sales channels. We recommend developing your own e-commerce website to sell goods. However, most online retailers use additional channels; including Amazon, Etsy, eBay, Instagram and other. Moreover, e-commerce extensions and plug-ins allow retailers to place items on marketplaces and maintain orders on the e-commerce website admin panel.
Related article: How to Create a Successful Amazon Store in 2020?
Etsy is a better option for online boutiques than Amazon because Amazon has many restrictions on selling clothes. All future online boutique owners should add Etsy to their strategy because this marketplace allows them to reach a wider target audience.
When Dinarys receives requests for online boutique development, we offer either Shopify or WooCommerce platforms. These platforms are suitable for small businesses and have a complete toolset to help online retailers be successful.
Related article: How to add eCommerce to your Website
The Shopify platform is very popular among online boutique owners since it is an inexpensive and powerful solution. The price on Shopify starts at $29 per month. For that price, you will receive an e-commerce website with blog features. The platform provides users with free and paid themes. However, if your brand needs a custom design to reflect your brand identity, you can hire a Dinarys team to develop a Shopify theme from a scratch.
Also read:
WooCommerce is another option for retailers who want to run an online boutique. WooCommerce is a plug-in for the WordPress website that has all the necessary perks for online retail. Once a retailer sets up this plug-in, they can create the product catalog, set prices and manage orders. Both WordPress and WooCommerce are free, still, users need to pay $3-$8 every month for hosting. In addition, if free themes do not satisfy your business needs, you can buy a premium design that might cost from $15-$89. To make your online boutique more personal, you can hire the Dinarys design team to develop a custom WooCommerce theme.
In addition, most online shops need an SSL certificate that costs around $4-$5 per month.
The total cost to start an online boutique using Shopify or WooCommerce is about $200. However, if you plan to scale your business in the near future, the team recommends you choose a more complex solution like Magento.
Related article: Bigcommerce vs Shopify- Which is Best in 2020?
To receive a consultation from our e-commerce development team, fill the form below.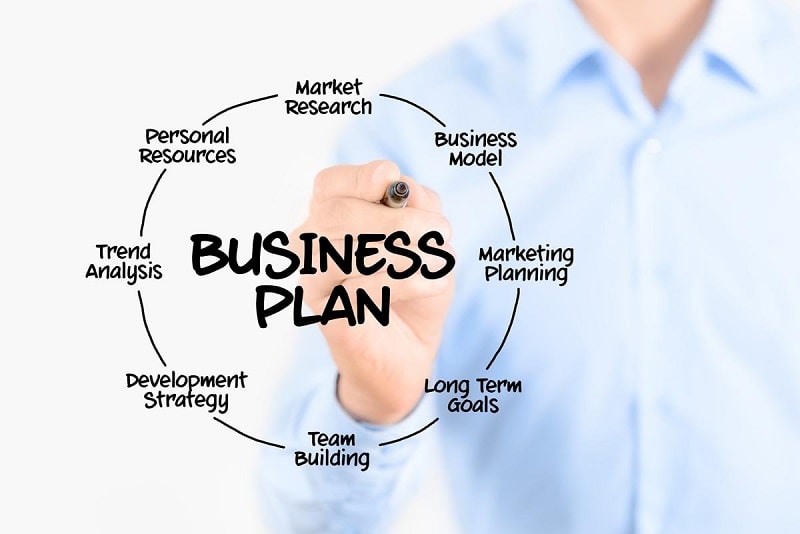 4. Develop an action plan
Since you're going to create an online clothing store, let's take a look an action plan. For a successful brand, you need to find a good business name, decide on your selling channel, and other steps detailed in the first part of this article.
Below you will find a complete guide to starting an online boutique on the Shopify platform. You can use it to develop your first e-commerce website, or to understand what the workflow of online shop development is.
The step-by-step guide on how to start an online boutique using Shopify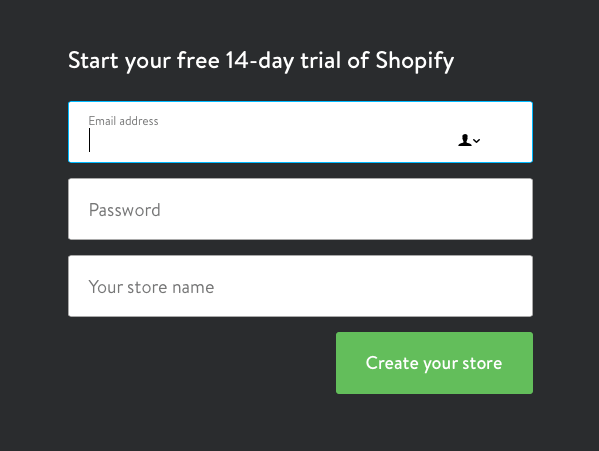 1. Sign up at Shopify account
The first thing to do when creating an e-commerce clothing store is to sign up. The platform provides users with a 14-day free trial, so you can test the platform's capabilities before paying for the account.
You need to create an account and to follow the Shopify guide. This platform is user-friendly, so even a beginner in online retail can appreciate the advantages of selling online.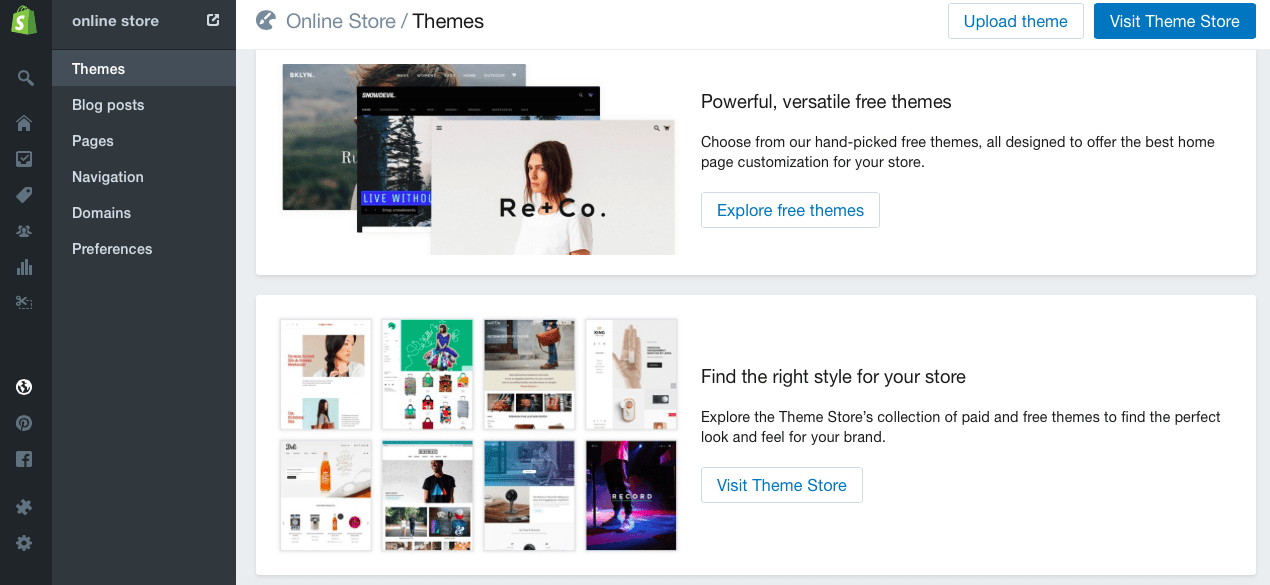 2. Choose your future online boutique design
As we have said before, Shopify has free and paid designs for online stores. You can choose the theme you likehere.
Following this step, future online retailers can keep the default settings, or hire an e-commerce agency to customize the online shop design. You can also do it yourself. The theme customization consists of such simple steps as changing the theme color scheme, adding social media links and adding the brand`s logo.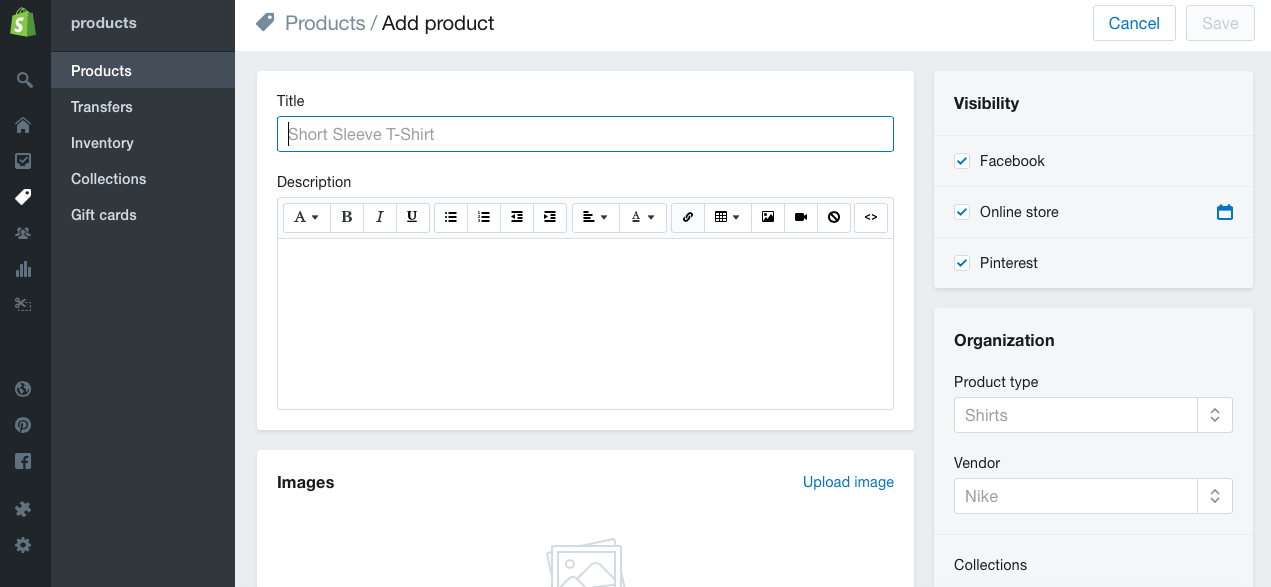 3. Create a product page
Once you've successfully fulfilled the previous stage, you can add products to your online boutique store. If you have a wide product range, do not forget to create a category for every product type.
Shopify users can also create Collections.
You can see this function in the upper right-hand corner in your Admin panel.
The next step is to add your product images and descriptions.
Your online boutique is almost done!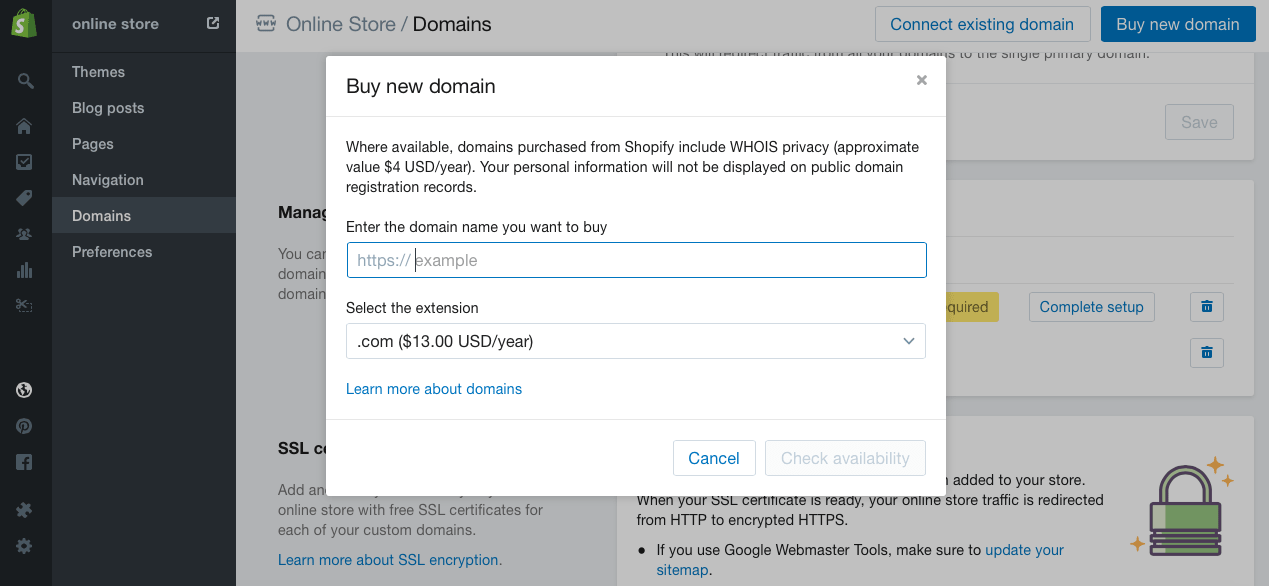 4. Shopify plan and domain name
Now it is time to decide which Shopify plan suits you the best. It will depend on your business' needs and the budget.
The platform has three Shopify plans to choose from.
Basic Shopify - $29 per month
Shopify - $79 per month
Advanced Shopify - $299 per month
To decide the plan, you can contact Dinarys for a short consultation.
For most customers, we recommend choosing Shopify ($79/mo) because it has more features that Basic Shopify. Our customers suggest that such features as the gift card and abandoned cart recovery are very useful for communication with clients. Moreover, they help to increase the conversion rate. If a website visitor added products to the shopping cart but did not complete the checkout process, you can send them a reminding letter from the Admin panel.
Related article: How to Migrate from Shopify to WooCommerce Store?
In addition, Shopify has a Lite plan that costs $9 per month. This is not actually an online shop. The Shopify Lite plan is a button that powers your blog with shopping cart and checkout features.
Now it is time to buy a domain name for your online shop. The team suggests clients buy it at such services as GoDaddy. If you get it from Shopify, your domain name will include the name of this platform. We found that it sounds less professional.
If you're okay with that, you can buy a domain through Shopify from $9 per year.
For that, open the Admin panel; go to Settings and chose the Domains button.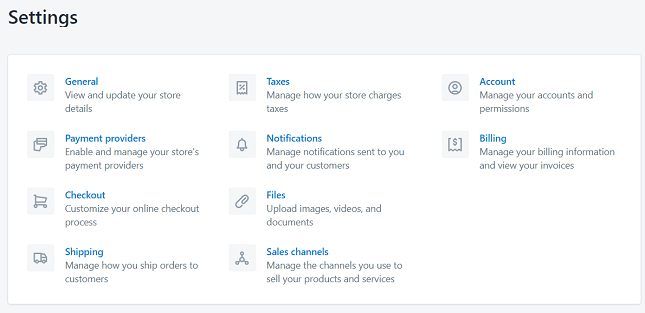 5. Handle your first order
Congratulations! You have successfully passed through the Shopify website development process. Now your website visitors can place orders in your online shop. To receive notifications about new orders from the online boutique, you can download the Shopify app to your mobile device.
To receive your first order, we recommend you remember the following settings:
Payments
Checkout
Shipping
Taxes
You can find all of them in your Admin panel.
Finally, you can start your online boutique.
Conclusion
To create an online clothing store, future retailers need to create a business plan. Without it, it is hard to achieve success not only in the clothing industry but also in the whole retail world.
Using modern technologies and user-friendly platforms, like Magento and Shopware, you can create your online boutique without the help of developers.
Related article: 10 E-Commerce Site Search Best Practices in 2020
Hire Dinarys for your online boutique success
If you want to create an online boutique, but do not know where to start, you can hire us!
We support our customers from the initial business analysis stage to technical support. Moreover, if you already have an online shop and want to increase sales, we are here to help.
The team of web designers is ready to create a Shopware or Magento 2 custom templates that will suit your company identity to drive your sales.
In addition, the team creates mobile applications on the most popular platforms to drive sales and improve customer loyalty.
We are waiting to improve your online shop design, customer journey, and checkout page.
To contact the team, fill in the form.
Want to read more
Get fresh articles, news and case studies to your email firstly
Related articles