Key Steps to Hire a Google Cloud Developer
DevOps Sep 16, 2020

Main / Blog / Key Steps to Hire a Google Cloud Developer
Sooner or later, every modern business requires new cloud solutions. It shouldn't come as a surprise, as cloud architects are among the top three most in-demand IT jobs for 2020.
If you dig deeper, it turns out that it is much easier to use ready-made Google cloud instruments than to build new infrastructures and environments from scratch.
When a growing company decides to follow this path, there comes a stage of hiring a Google Cloud developer. But how do you know which specialist is the right fit?
What skills, experience, and qualities do they need to deliver top-of-the-line cloud computing, big data, and AI solutions that would actually work for different industries?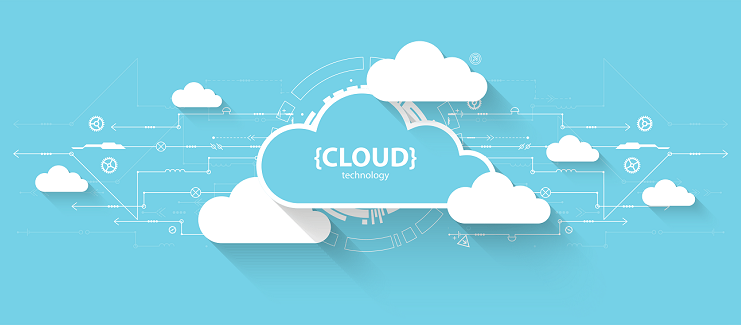 Image Source: radiocrafts.com
We know from experience that choosing a cloud engineer for a specific project is crucial for further business growth and customer service development.
That's why we work through several approaches by different developers for each cloud development project we undertake. The highest-potential ones are assigned to candidates possessing the greatest competence for its fast and error-free execution.
Today, the experience of our team allows us to draw up a list of key criteria to be considered when choosing a Google cloud platform specialist.
What Is Google Cloud Developer Profile?
If you are actively looking for a cloud developer or consultant, it would be useful to have a shortlist of prospective candidates. Before interviewing everyone you meet, you need to understand which ones can do the best job. A key indicator at this point is a profile, which is to be screened for the following professional criteria:
Determine their level of technical expertise. Pinpoint the profiles covering the required technology stack. Only professional Google cloud specialists can apply a comprehensive approach to the development of a tailor-made cloud solution within Google's infrastructure.
Past experience. Make a shortlist of candidates who've already worked on similar projects and possess appropriate technology-specific cloud developer skills(and even more!).
Relevant feedback. Check out the specialist's portfolio and reviews from previous jobs, if possible. It would be even better if you could see the final cloud product and compare it with the expected one. Go ahead if the candidate's weaknesses do not seem critical for harnessing the cloud power!
Who Hires a Cloud Engineer and Why?
Businesses seeking assistance from cloud engineers need to have a basic understanding of Google Cloud Platform and why it is so effective. The latter is defined as a suite of APIs and cloud computing services running within Google's global infrastructure, on its servers that process a tremendous amount of requests from day to day.
So if you are looking for extra capabilities to empower your apps, Google compute engine is the right fit. With the help of our experienced developers, you can equip your business application with data analytics and storage, as well as machine learning and other functions the Google platform provides.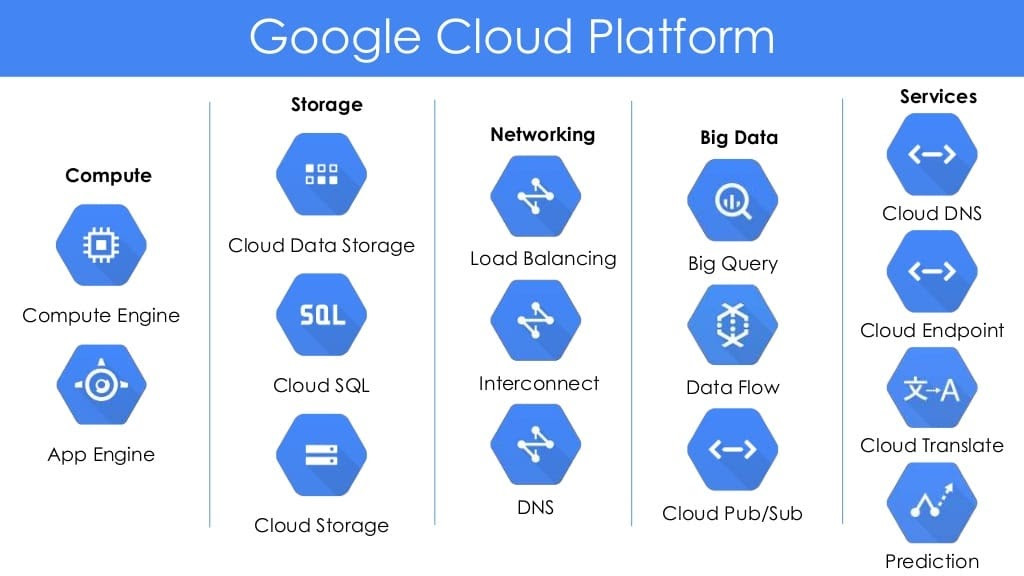 Image Source: seekingalpha.com
To hire a cloud engineer, you need to formulate your needs and the overall project vision. What exactly would you like to see in a new application? Is it something about Vision AI for better image recognition or extra cloud storage? A combination of both coupled with other capabilities?
When you know the answers for sure, it is possible to estimate expected project costs. Such factors as the scope of work and required professional skills will be decisive in budget formation for your project.
But don't worry - more on that in the following part.
How Much Does It Cost to Hire Google Cloud Developer?
Worried about the rates? Either way, you'll be able to choose between cheaper and faster alternatives. As in any other service sector, here the offer price is formed depending on the location, experience, competence, and market conditions. Build your financial strategy taking into account the following alternatives:
A top-rated professional cloud developer possessing years of relevant experience is an option if you're looking to get the highest quality standards and have no doubts that the final product will cover any development costs. The project is expected to be completed quickly and on time, which is the main advantage.
Hire a freelance cloud architect who entered the market recently or switched from an adjacent area if you are looking for lower fees. Your candidate may turn out to be a talented specialist who keeps prices low while forming their rating and a list of loyal customers. It is quite possible that you'll get a good quality product for $30/hour instead of, let's say, $120/hour.
How about landing somewhere in between? Our custom cloud development company employs highly-experienced certified cloud engineers and architects and at the same time offers competitive rates. A big advantage of working with our professional company is the possibility of long-term cooperation, as well as extra services.
What You Need to Know When Hiring
Do you want to know who you are hiring and what work duties you are going to pay for?
You hire a developer, but not a software developer who is typically engaged in designing and building all kinds of software and web platforms. If you are reading this article, you are probably more interested in cloud developers for hire. This is a specialized role similar to the classic developer concept. The only difference is that the products cloud engineers and architects work on are cloud-based or implemented in virtual systems.
What else is on the list of cloud developers' responsibilities? What to demand and expect from them? Let's figure it out.
Cloud Developer Requirements
As a complex and creative craft, cloud computing requires a vast range of specific skills. In addition to a deep knowledge of the provider's cloud architecture and exceptional programming background, our candidate must be result-driven and highly responsible. Anyway, technical aspects of the job are of the utmost interest to us, so let's run through the basic skill-set that a qualified candidate should have:
Database Proficiency. Today, more and more companies strive to be big data-oriented, which means they want to analyze and quantify all the data their clients generate every single day. How and where to store/process all this data correctly? Cloud developers offer their effective solutions when it comes to cloud hosting. Languages needed for that include but are not limited to MongoDB, SQL, MySQL;
Programming Experience. Well, it should go without saying that building cloud computing apps and coding for them are among crucial skills when you hire a cloud developer. Such popular languages as Python, Pearl, Ruby have proven to be among the most efficient for cloud computing.
In-depth knowledge of cloud platforms. In particular, the ability to leverage Google cloud tools should be seen as a great advantage;
Information security management. If you hire cloud engineer, this implies that you entrust the safety of customer data to them. You need to understand that cloud platforms are a technology with its own security barriers and risks. Therefore, cloud security certificates may serve to confirm that your candidate is eligible enough to use this technology for achieving the highest level of security.
Cloud Developer Roles and Responsibilities
When you decide to hire cloud developers, you need to know that there are many technological challenges they may face. Since comprehensive cloud computing solutions involve management, support and maintenance, as well as planning and designing, a new specialist can be assigned to a specific role.
Read on to find out what responsibilities cloud specialists have at some major positions they may hold.
Cloud Architect. A specialist assigned to the role of a professional Google cloud architect focuses on designing complex apps and infrastructure within Google cloud environment. In other words, they are responsible for building the overall architecture for application designs. A new architect must take into account all the customer's requirements and deploy an application on the chosen cloud platform based on them. Certification Google cloud architect will also take on migrating complex, cost-control strategies development, and scalable corporate-wide operations, as well as cloud architecture implementation management.
Cloud Developer. Professional cloud architect vs developer - what's the difference? The answer to the question is pretty obvious and clear from the role title. The primary function of a cloud developer is writing code for apps. Besides that, they contribute to the developing, debugging, and deploying cloud solutions. Of course, you need programmers who are well versed in several high-level languages, have some API usage skills, ability to implement security measures, write and correct code modules. Just like a cloud architect for hire, your perfect candidate must have knowledge of the Google platform's essential features and application lifecycle management.
Cloud Systems Engineer. Once the design and development phase is completed, the smooth operation becomes the responsibility of a systems operation engineer or a system administrator. The latter takes on monitoring and management of all post-development processes. An individual covering this position needs to understand the work of professional cloud architect Google cloud platform, networking concepts (e.g. TCP/IP, firewalls), and have experience with virtualization technology. Past experience as a systems administrator would allow a candidate to deploy and operate scalable systems, control data flow from/to the provider, as well as estimate expected platform usage costs.
Custom Cloud Solutions by Dinarys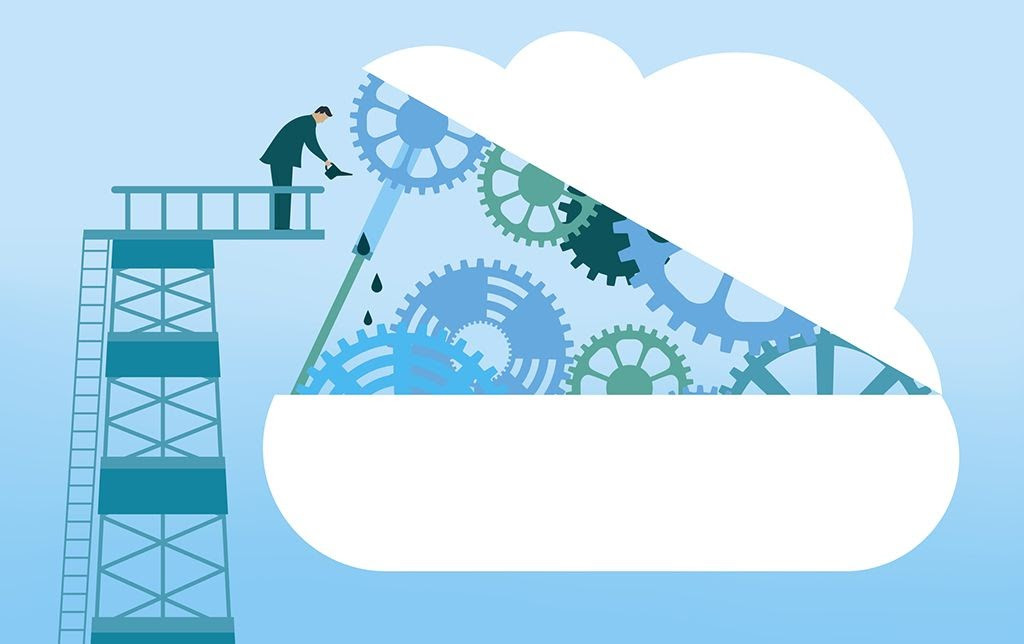 Image Source: www.cleo.com
Whether your business belongs to entertainment, logistics, wellness, eCommerce, agriculture, or any other domain, our talented developers and solution architects are ready to provide effective but cost-efficient cloud development services to meet industry-specific needs. Check out some of the benefits of working with Dinarys:
Cloud development experts;
100% satisfaction guarantee;
A committed manager assigned for each project;·
A best-in-class design/development approach;
Time-tested cloud implementation methods.
All the above perks and many others are possible thanks to the well-coordinated work of our certified Google cloud platform experts. Building from scratch and managing next-gen cloud solutions for online businesses worldwide, the Dinarys team remains loyal to a client-oriented approach. This means that our goal is not only to design and develop a functional cloud infrastructure but also to achieve maximum ROI for the customer.
Focus more on your business, and we'll take care of maintaining your IT infrastructure for its rapid growth!
Want to read more
Get fresh articles, news and case studies to your email firstly
Related articles