9 Cloud Migration Risks to Consider in 2021
DevOps Jun 10, 2020

Main / Blog / 9 Cloud Migration Risks to Consider in 2021
Transferring software systems to the cloud environment is considered to be among the most cost-efficient methods of scaling. Indeed, due to dynamic computing resources distribution capacities, companies get to significantly lower application deployment and exploitation expenses. No need to buy servers, you can use exactly the volume of server capacities you require at the moment - no more, no less.
Along with that, however, appear certain risks of moving to the cloud you should be aware of before implementing the procedure. Find out about the top common cloud security challenges and risks in the following feature.
Learn more:
How to Hire a DevOps Engineer in 2021
Cloud Process Automation for SaaS Startups
How to Reduce and Manage Cloud Costs
How Does DevOps as a Service Work
How to Ensure Cloud Scalability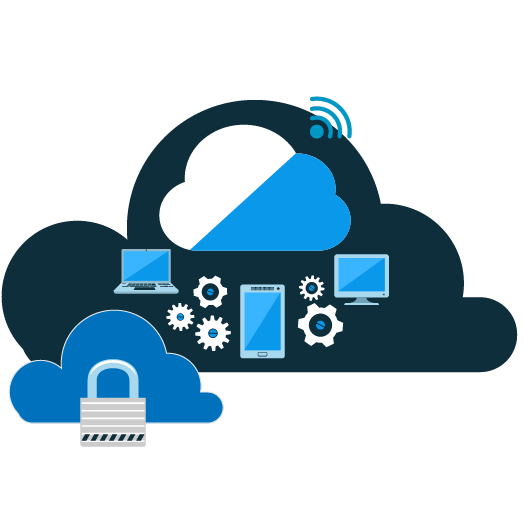 Image Source: Trendmicro
Top 9 Common Risks of Migrating to the Cloud
Let's consider the challenges you will most probably have chances to come across when you move to the cloud.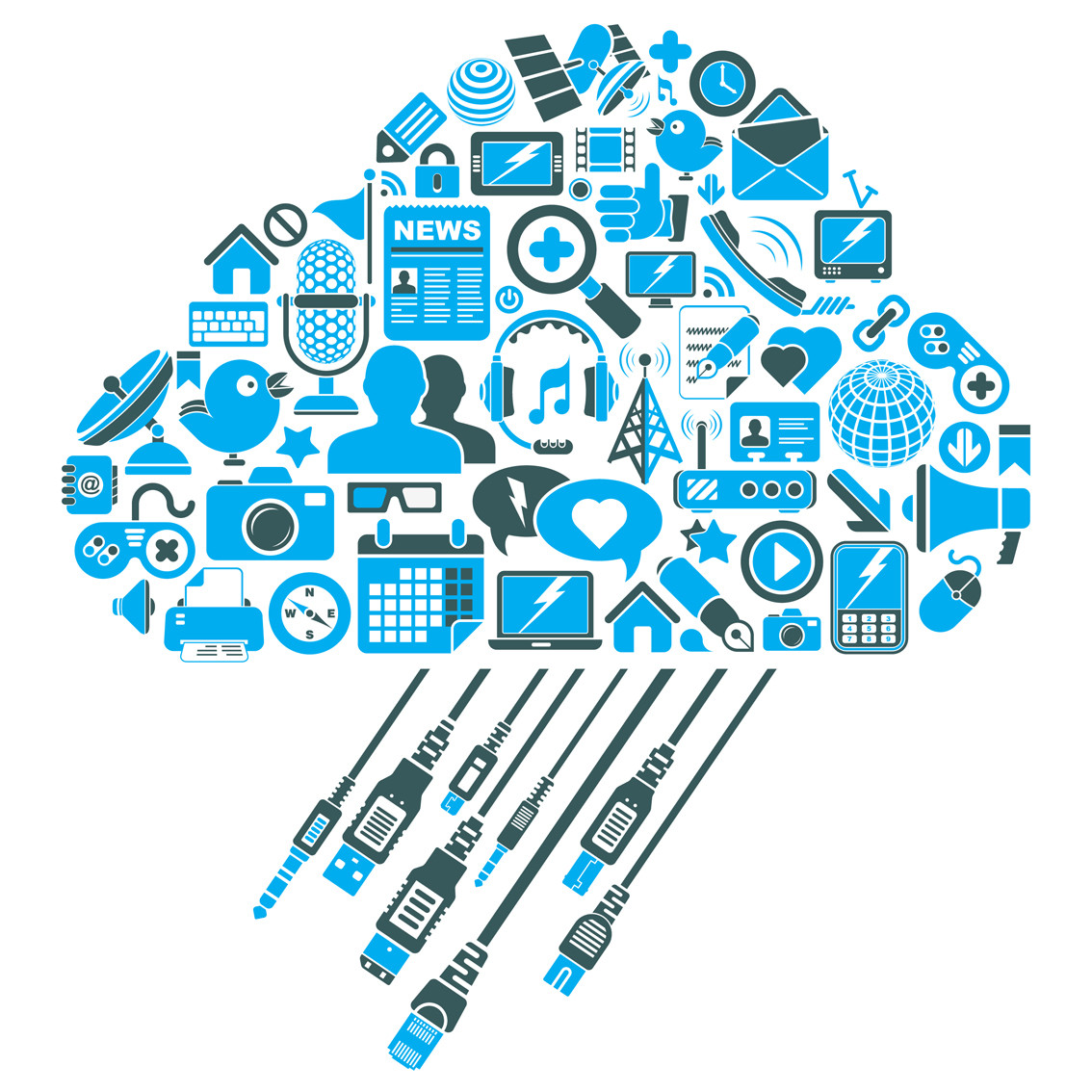 Image Source: Crucial
Unreliability of some APIs
Issue: Clients of cloud service providers often employ APIs to set up software-server interaction, which might be not reliable enough. This, in turn, may significantly boost risks of unauthorized network penetration and in-house data theft.
Solution: For starters, let's figure out what a "reliable API" means. Thus, it should include three crucial features - authentication, access management, and encryption. Make sure that a well-tried-and-tested algorithm is used in data packages' encryption. For instance, DES has long been deemed insufficiently protected. Security experts recommend using 3DES or AES instead.
Multi-user data access
Issue: Not all existing network topologies by far can grant good data security in the multiuser digital environment. It frequently happens so that a decentralized topology can undermine the whole system of interconnected network devices due to its complexity of implementation. This brings about risks of user data leaks.
Thus, data theft may be organized either by attacking an API or isolating one of the logically finished topology components, which is 'responsible' for a single IP address connection.
Solution: Everything's quite simple here. Insufficient user data protection is among the major risks associated with cloud computing in the industry. That means that your best bet is to hire some reputable experts that would build a highly-reliable network topology for you, which is free of multi-access flaws.
Incompletely removed data
Issue: No matter which format of the cloud your company chooses to go with - SaaS, IaaS or PaaS; in any case, regular users won't get total access to all the server-side configurations. This, in turn, spawns more cloud migration risks and, in particular, means that any attempt to delete data may remain inconclusive.
I.e., some segments or lumps of data may remain somewhere in the cloud storage while they appear completely removed on the user-side). Note also that the more data duplicates you use from service to service, the more is the possibility of facing such a problem.
Solution: Before settling with one or another cloud service provider, go through their security and data confidentiality policies. It's best to make this a responsibility of someone who is knowledgeable enough on the topic.
Someone who is able to identify security flaws even in policies that seem fine from the look of it. You can also work with some of the most popular, explicitly safe providers with a long-standing reputation (like Amazon Web Services).
Authentication data theft
Issue: Sometimes, the basic reason of data leakage is utterly trivial and is the fault of the cloud services client. Authentication info may be disclosed or stolen. In particular, when companies migrate to the cloud, they may neglect the importance of coming up with a reliable software authentication password.
As a result, the system can be breached in literal minutes/hours/days by any hacker out there that has a right set of specialized apps and a virtual dictionary.
Solution: You cannot solve this moment just like that, a systematic approach is required here. You can reinforce the protection of your authentication data the following ways:
make up different passwords for different pieces of software;
don't use simple passes like 1234, 0000, etc.;
employ specialized password generating online services - the generated password will consist of random letter and word combinations, which makes it all the more complicated to breach;
store passwords on your hardware (e.g., in some text editor) or use specialized storing services (e.g., LastPass, KeePass or 1Password);
make sure to have a reliable antivirus installed on your hardware; otherwise, all the saved passwords may still be undermined by some Trojan;
Ultimately, go only for complex passwords, which include lower-case and upper-case letters, digits, special symbols, and try to make them random as well.
Loss of some functionality while transferring from one cloud provider to another
Issue: Companies may switch from one cloud provider to another when they plan to scale further, change the service plan or add new system features. This may cause a certain menace to in-house corporate data, as leaks usually happen when moving from one platform to another. This particular risk grows depending on the complexity of the current set of capabilities in the deployed software.
Solution: In order to manage this aspect, you should initially pick a cloud provider that is utterly adapted to scaling and offers fitting pricing policy. Alternatively, you could try to implement a major part of the functionality that involves important data on the client-side, without any attachment to the server.
You should keep in mind that migrating the cloud platform, you may face completely new and different configurations, technological foundation, tools, and such. Just be prepared for some manual readjustment if you want as smooth migration as possible. Most probably, you'll be transferring a recently created backup of your system, which is to be deployed in the new cloud. Your main goal should be ready to manually eliminate and prevent many migrating issues.
Complicated software functionality
Issue: Not all modern tech solutions by far fully correspond with the basic network security principles. Thus, an attempt to implement a hybrid cloud structure can sometimes appear to be so complex that the dedicated experts simply leave protection flaws, increasing cloud migration risks.
Solution: Try to avoid making your life difficult where it's possible. It's no use when your team of specialists is going over their heads dealing with various cloud migration issues - particularly, with fail-proof, secure computing powers' distribution among network nodes.
If you experience such a situation, stop and think about it. Perhaps, you're going the wrong way and you should radically change your approach (as a number of flaws grows in direct proportion to the network infrastructure complexity).
Unlimited access to software for non-personnel
Issue: Non-personnel employees that use your software may abuse their rights of access, undermining corporate data. For example, public Wi-Fi connection and separate profiles in corporate software spawn potential threats for profile privacy and data that it holds.
Solution: It's simple, really: forbid your employees (both staff and non-personnel) from connecting to the corporate software through a public network without using a VPN.
Cloud service provider problems
Issue: It so happens that the cloud service provider's hardware may go out of order. Or some virtual breakdown may take place, due to which client data can be removed without a trace. A bitter situation which you cannot influence in any way, only try to prevent it.
Solution: First of all - always go for renowned, tested in the field of cloud services providers. In such a case, you may not worry that any significant physical breakages would happen (big brands adhere to 4 levels of reliability, which grants no more than N minutes of downtime a year).
As for additional guarantees - make sure your provider offers backup services as well. Moreover, backup all the important data in the cloud yourself additionally. That way, you'll manage to save some critically-important info even when everything gets totally removed.
Insufficient preventive security check
Issue: Not every other organization can boast the presence of qualified network security specialists who would guarantee that your company's migrating to the cloud is fully protected. As a result, crucial info may leak due to the most trivial client-side reasons (like a client not having a good antivirus or uploading harmful data to the cloud).
Solution: You may not have a specialist with a sufficient level of competence by your side, who would easily solve all your cloud migration problems. In such a case, there's no need to put additional pressure on your system administrator - they simply aren't competent in transferring important data to the cloud.
It's best to hire a professional that works with outsourcing options. That way, you can get some quality yet affordable assistance in the matter.
Problems with data security and leaks as a whole are best prevented by thorough preparation of the new cloud environment so that it considers all the nuances on the new platform.
Summary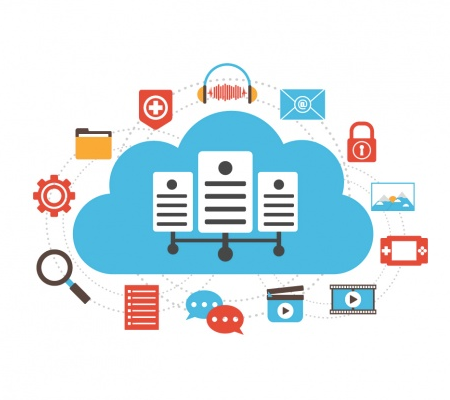 Image Source: Hostnet
As you can see, there are really no cloud migration challenges and issues granting the mitigation of the security rates that can't be prevented. For that, you'll certainly need some professional help. Dinarys team have been focusing on outsourcing DevOps services for years now. Contact us and we'll handle any issue you're struggling with, no matter the level of complexity.
Want to read more
Get fresh articles, news and case studies to your email firstly
Related articles