E-Commerce
Mar 09, 2020
How to create an online shop? Top 4 free platforms for ecommerce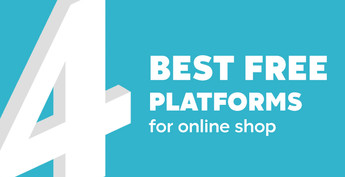 E-commerce is extremely relevant and lucrative field. And there come a time for every businessman to go from offline to online. If you have a clear idea what website or an online shop you want to receive, you are moving to the stage where it is necessary to choose the platform and many people are very confused about making this decision.
First – do not panic! In the previous article, we have listed the most popular paid platforms for online-shops. In this article, you will find the best free platforms that will help you to do the first step into the E-commerce world. You can easily create a website or an online store with free platforms even without any knowledge in development and design.

Wix is the easiest platform for creating a website. It has a quick wizard and smart WYSIWYG editor. With Wix builder, you can develop an online store in two ways. The first way is to use website builder Wix ADI, which will generate a website according to your requirements on the basis of several questions. There are numerous ways to customize a website. An online store or a website developed with Wix ADI is a great option for users without any knowledge in development. The other way is to use the standard Wix Editor. A user can choose from thousands of templates for their website. Despite the fact that this is a cloud-based website builder, Wix platform allows users to control over the look of a site and placement of page elements. In addition, with App Market, it is possible to add some important functions like live chat and newsletters. If you are ready to create a website on this platform, you should also take into account some disadvantages. The main drawback is the absence of adaptive design for mobile devices. Moreover, there could be some issues with SEO because Google does not like websites on Wix platform.

WordPress is one more popular free platform for online shop building. A user can use the online version of this platform or download a more advanced desktop program. The main difference between this two versions is that with first option website will be hosted on WordPress's servers, and with desktop program, users will host a website by themselves. With Wordpress, users could develop not only websites or online stores but also portfolios and even blogs. There are many templates that will suit any requirements for the up-to-date website. With this two versions, even beginners in e-commerce can create a website.However, do not forget about some weaknesses of Wordpress, like issues with security, technical support and automatically updates that may be incompatible with your website.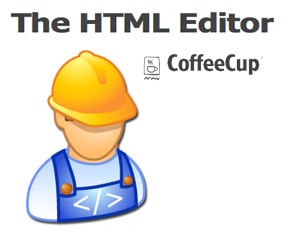 Such platform as CoffeeCup Free HTML Editor cannot be left unattended because this solution is ideal for hand-coding. There are a number of templates built into the program for users without strong knowledge in coding. If you are taking the first steps in HTML, it would be rather complicated to work with this platform. CoffeeCup Free HTML Editor has only a few disadvantages, however, they are quite significant. For instance, spell-checking and code optimization are available only in paid version. In addition, some of the free templates do not meet today's web standards.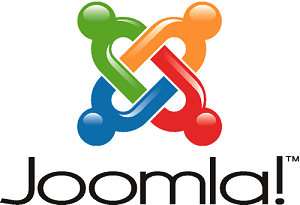 Joomla offers users a wide range of templates and downloadable plugins so it is possible to fully customize the way a website looks and works. Like WordPress, this platform has two versions with different website host options. Joomla was written completely in PHP scripting, so there will be no problems with its compatibility. This CMS has many development tools and tutorials for users. Online Joomla community counts over 200 000 members so you can find an answer to any problem.This is a great solution for people who want to get a simple online shop and have a lack of experience in website development. But if you want to have customized product with advanced functionality, you should try something else. Joomla has such disadvantages as issues with security and SEO that could be solved with the installation of several plugins. One more problem is that Joomla websites can't handle more than 50,000 users a day and this issue is not solved.
E-commerce is very forward-looking and fast-growing industry that may help to take your business to the new level. It is vital to remember that for the achievement of stated goals you should choose right tool that is your website or online shop. Therefore, before seeking for the best CMS platform it is necessary to clearly understand what do you want and how you can achieve it.
Let professionals meet your challenge
Our certified specialists will find the most optimal solution for your business.
Related articles