The Ultimate Guide to Healthcare Mobile App Development
Application Development Aug 02, 2020
Main / Blog / The Ultimate Guide to Healthcare Mobile App Development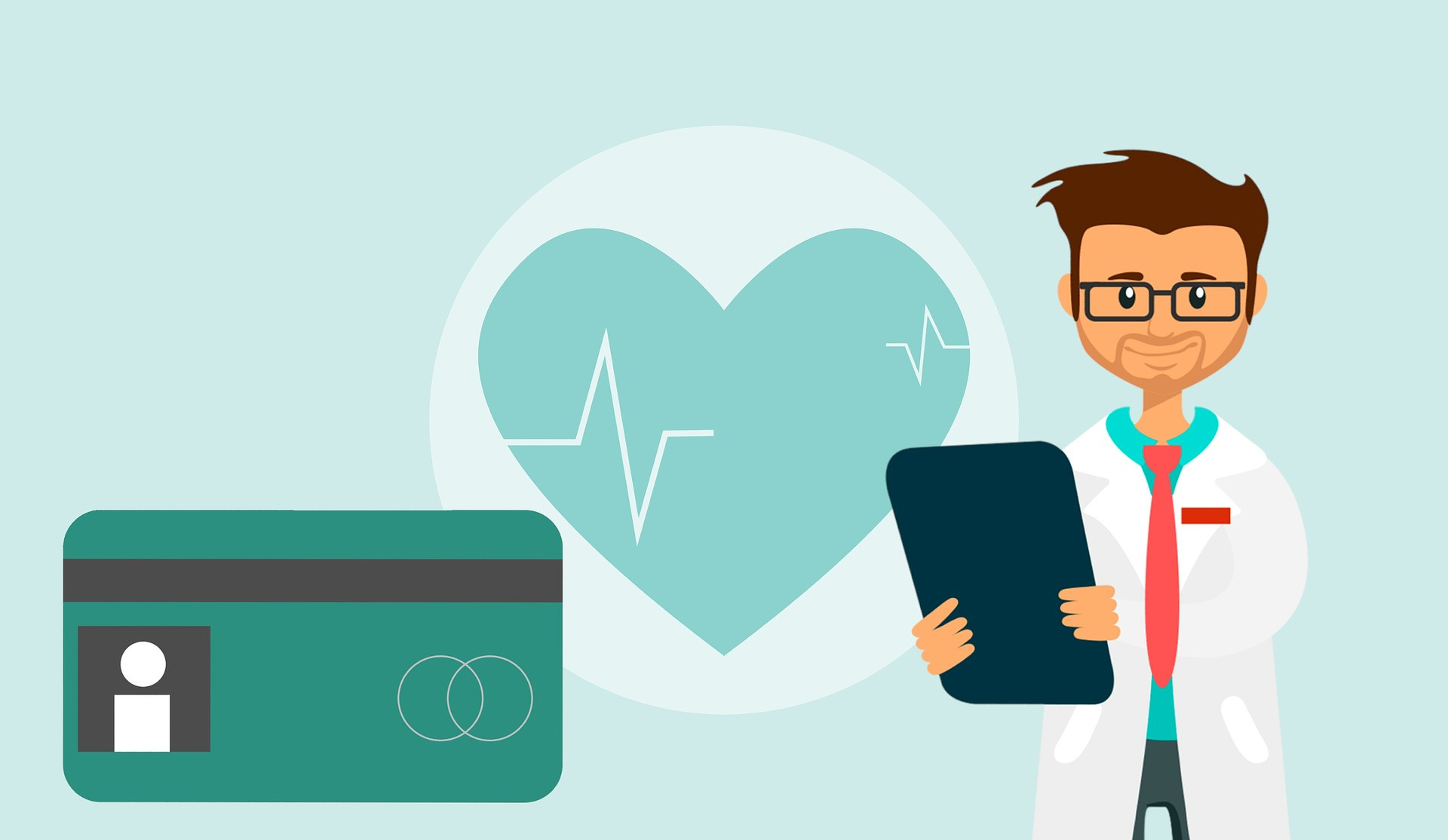 The technology is continually evolving; new devices, features and techniques appear almost every day, making the world better. The same is happening in the healthcare industry, which has managed to distance itself from the standard concept of waiting rooms. We can see that the demand for innovations is rapidly growing. Modern consumers of the health industry want to receive more than a standard coverage. This is where healthcare mobile app development helps take a step away from the conventional approach to relationships between doctors and customers. Let's learn more about building secure mobile apps for healthcare, calculate the average cost to build a healthcare app, and read more about the main trends developers can follow in this niche.
Top Healthcare Software Development Company like Dinarys will undoubtedly help you to prioritize correctly, to competently approach the solution of your business problems and help you achieve incredible results. And that's why.
Healthcare App Design: Overview of the Main Tips for Inspiration
What is a healthcare app development? It is the process through which an application - in this case, a healthcare app - is created for mobile devices. The app pursues a few goals: it helps users control their medical conditions, sets fitness goals, plans hospital visits, etc. Today, the need for such apps is increasing.
Here are a few questions you should ask yourself before building a healthcare app:
Is it user-friendly?
Is it affordable?
Does it serve its purpose?
Is it HIPAA compliant?
You should always keep these points in mind to make sure you build a high-quality product.
Here are a few design guidelines to inspire you:
The psychology of colors. Do you know that the colors of the application can easily send the wrong signal to patients? White represents cleanness, but you can't make the whole app white. You need to add some accent colors to the icons and the logo. According to a survey, blue is the color most widely used in healthcare design. It's a clear color that is often associated with a relaxing day or clear skies.
Accessibility. Some users of health apps have impairments that don't allow them to use the healthcare app UI to the full. So you need to make sure you use colors that contrast against the background. Avoid combinations of colors that visually impaired users can't distinguish. For example, blue-grey, blue-green, or red-green.
Typography. It is recommended to use clean serif and sans serif fonts. These fonts have been proven to be very easy to read and perfectly adaptable even displayed across various platforms.
Simple navigation. Users shouldn't spend hours trying to understand how to use the app. We recommend using extra-large buttons, oversized fields, field tabbing, etc.
Overview of the primary healthcare app features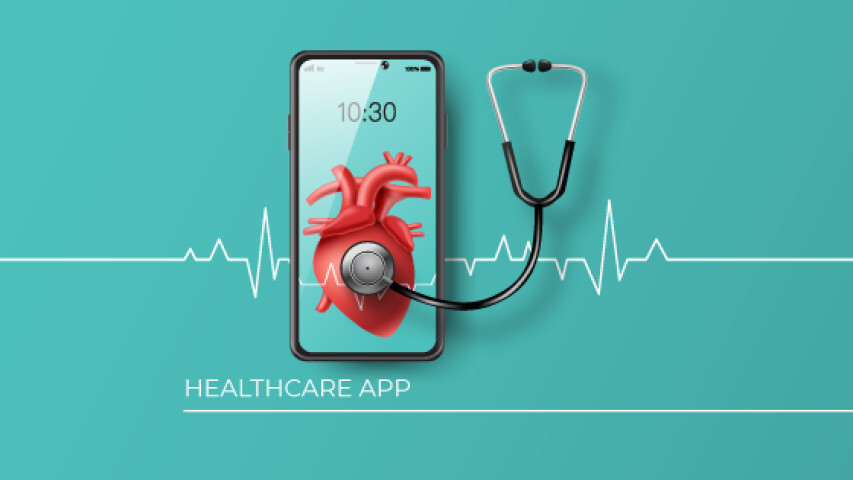 Image Source: codeit.us
Healthcare quality app development is something that became extremely popular in recent years. However, the success of any application depends on a set of features it offers. The main goal of a healthcare web app is to make the life of patients and the functioning of hospitals easier. Here's a list of the main options any healthcare tracking app needs to have:
Video conferencing options. It would be great to use the benefits of telemedicine solutions. Such apps provide their users with an opportunity to book virtual appointments or monitor patients remotely.
User/doctor profiles. You obviously need to have these options, and they need to be easy to access and use.
A search option with filters.
Listing option, which can show a list of search results.
Booking options. Any healthcare communication app should have this feature. It allows users to book virtual appointments and provide consultations online.
An Activity Feed option. Fitness applications usually include this feature.
An e-Prescription option that improves the communication between doctors and patients. It also allows them to send virtual prescriptions and check if these therapeutics are available nearby.
Dashboard option. It is widely used in health management and fitness apps. With the help of this feature, users can easily track their activity and monitor their health records.
A "Share your progress' option. It's a mandatory option in fitness apps that allows users to share the results of their workout.
A symptom checker allows users to feel more at ease. The user can monitor their symptoms and find out what issues they might be caused by.
Besides these options, you can also add an AI Integration option, communication tools, a reminder option, blockchain integration and a patient privacy option.
Healthcare App Ideas That Might Inspire You
The healthcare industry is attractive for aspiring entrepreneurs. This statistics shows that Google Play hosts more than 43,000 healthcare apps. This means that the idea to build a healthcare app has already occurred to many people. It is good because it's in demand, but you will also be dealing with competition.
Here's an overview of the main ideas that you can use to launch a successful startup.
Diet tracker applications. Getting fit is a goal many people have. Check out the statistics of the top-rated fitness apps. Home Workout - No Equipment is the most popular mobile app for Android.
Doctor on demand applications. These allow patients to connect with doctors round-the-clock through mobile apps.
Reminder apps. Some patients have many medicines to take per day. It is hard to keep everything in mind. In this scenario, reminder apps come to the rescue. They allow patients to set reminders and monitor medication intake.
Apps that control chronic illnesses such as diabetes, kidney diseases, blood pressure, etc.
Apps for women that help them to monitor the menstrual cycle.
Medical training apps based on Augmented Reality. Such apps are superb training tools for future doctors who want to train their surgery skills.
Apps for patients fighting mental illnesses.
Healthcare app trends
As you can see, leading a healthy lifestyle is easier today than ever. But if you want to join the market leaders, you need to follow the latest trends in this niche. According to statistics, this industry is going to gain popularity further. Here's a list of the main trends to follow in 2020:
Patient-generated health data that includes information characterizing the personal history of a certain user (symptoms, information about the treatment process, lifestyle, habits, biometric data, etc.)
Data protection. The mobile security issue is a question of major concern for every area. Obviously, no one wants to lose their personal information. New technologies that allow users to protect personal data are constantly evolving. Blockchain is the most well-known example.
Geolocation. It will be useful in cases when users need to find the addresses of hospitals, pharmacies, to read local medical news, to make an emergency call or learn more about emergencies in close proximity.
Communication. Any healthcare app developer should also implement communication channels to build a robust and multi-featured application. It would be great if your healthcare chat app has a traditional mobile chat, chatbot, video chat or a booking system.
Telemedicine involves the use of telecommunication technologies to share medical information.
Wearable devices. In 2019, the market of wearable devices returned to active growth. People like wearing chest movement sensors or fitness trackers to monitor their state of health. Therefore, it would be the right niche to invest in. For example, Google started the development of indigestible sensors - capsules that can investigate a body from the inside. The patient only needs to swallow the pill, and it will go through the body, taking videos and photos of required areas.
If you want to stand out from the crowd and get profit from your startup, you should always keep the latest trends in your niche in mind.
How Much Does It Cost to Build a Healthcare App?
As a healthcare app development company, we've had experience with different projects in the field. Nevertheless, it is difficult to make predictions regarding the exact healthcare app price because a lot depends on the functionality of the app and its range of features. However, bear in mind that approximately 500 hours are needed to design a full-fledged healthcare app. The development process takes roughly 1200 hours, the testing takes 300 hours. There are also lots of minor processes or healthcare app problems and bugs that will take some time to solve. Therefore, the total time of development goes up to 2000 hours or even more. The cost to build a mobile app for healthcare varies from $40,000 to $100,000 as the average hourly rate of developers' work ranges from $25 to $50 per hour.
Why healthcare apps?
The main purpose of such tools is to make the experience of healthcare more satisfying for everyone. They are essential for the healthcare system because they can easily improve the experience of both patients and doctors. It goes without saying that healthcare apps are here to stay. These tools can significantly enhance the healthcare services, making them faster, cheaper and more comprehensive. Overall, leading a healthy lifestyle is extremely important today. Therefore, investing in such tools is a good idea.
Overview of the main healthcare app benefits
For you to make sure that you have chosen the right niche to invest in, here's a list of the main healthcare app benefits:
Healthcare apps are a must-have solution in distant areas. People living far away from cities can buy medicine online or book appointments with doctors without the necessity to visit the clinic in person.
The push notifications of healthcare apps can provide users with a number of health tips.
Such applications support medical staff and allow them to save time.
Healthcare apps help improve health, reduce weight, support pregnancy, etc.
They minimise the risk of getting the wrong diagnosis.
They reduce medical bills and cut expenses.
Overall, we can see that healthcare apps are excellent tools that provide accurate services to doctors and patients. The whole world is going online today, and the same is happening to the medical industry. These apps have become the need of the hour! Therefore, investing in such tools is a great idea.
If you are currently looking for a professional development team that can help you turn your ideas into reality, feel free to contact us. We'll gladly provide you with a free consultation.
Want to read more
Get fresh articles, news and case studies to your email firstly
Related articles