How to Make a Gambling App
Application Development Sep 18, 2020

Main / Blog / How to Make a Gambling App
Digital technologies have played a decisive role in the sports gambling app development and moving it to a virtual environment. Gadgets and applications make betting an easier and safer process.
The gambling industry market will have reached $565 billion by 2022. Such a highly competitive sphere is built on new technologies focused on demanding consumers. Therefore, the question of how to make sports gambling apps is very relevant today.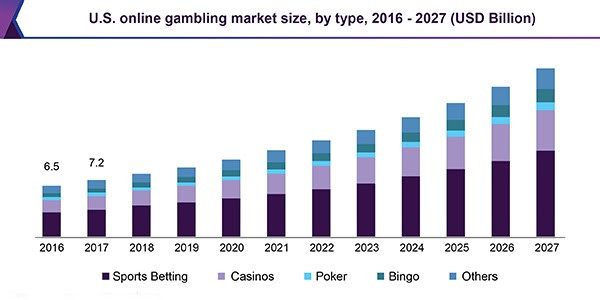 Source: www.grandviewresearch.com
What Do We Look For in The Best Gambling Game App?
Initially, apps for gambling were a bit primitive. The number of features and capabilities was limited. You could only place a bet and wait for the result. For other operations, you had to visit the main website. However, with the help of modern technologies gambling apps have been developing rapidly. Now you can see fully packed apps that possess various features to satisfy any user.
Best gambling game apps on iOS and Android of 2020
Many new products appear every year. Developers aim to differ from competitors. However, developing a betting app is a hard and labor-consuming process, partly due to licensing and restrictions in all popular app stores.
Apple gambling app guidelines are harsher for developers. Therefore, whatever you download from iTunes is generally safe, reliable, and meets high standards.
Not so long ago, Apple announced that it would only allow games for iOS to be hosted within the App Store. Only native applications designed specifically for iOS will be accepted.
To host a mobile game on Google Play Store, the creator needs to present a gambling license. Developers also need to ensure that gamers not just download legal online gambling apps, but interact with them.
Existing market suppliers are offering various levels of safety, quality, and service. If you'd like to produce a top betting app, you need to know the strengths and weaknesses of your top competitors.
These are five of the gambling and betting apps known as the best:
Bet365
888sport
SportNation
Paddy Power
William Hill
The best gambling game apps offer betting on multiple sports along with real-money games. Some are more focused on soccer, while others concentrate on golf, rugby, and even esports.


Source: istockphoto.6q33.net
Five best football gambling apps
Sports betting is a billion-dollar sphere, and football is a really popular sport in the immense world of gambling. Look at these top-5 soccer gambling apps ranked by popularity and usability.
Trade OnSports.
Betting Gods.
Football Index.
Soccer Saturday Super 6.
Pounce Bet.
The best online sports gambling app ensures you don't miss out on exclusive deals, increases of odds, and valuable tips.
The Bookbreakrs application, developed by our team, was created for gamblers who like to bet on esports and soccer. With this app, you can also track the best forecasters and profit from their experience and knowledge. Check out our case study to find out the project details and the development process. We started with developing an MVP version which proved to be a smart move.
Things to Remember Before Working on Sports Gambling Apps
A great business can generate great profits. But going to market requires significant investment and a certain amount of persistence.
Before you start developing an application or hiring a team for this task, you should learn more about the industry's potholes.
Sport mobile gambling has already strengthened its position, and the upward trend is not going to slow down anytime soon. The mobile capabilities of online sports gambling apps now equal those of stationary computers.
The growing popularity of the best gambling games app on mobile devices around the world has impacted player expectations. People demand high quality and graphics from all applications, and this is something worth considering.
You need to hire only high-skilled creators who have experience in developing different online gambling mobile app types. When it's done, create a list of services to offer your users when developing sports betting software.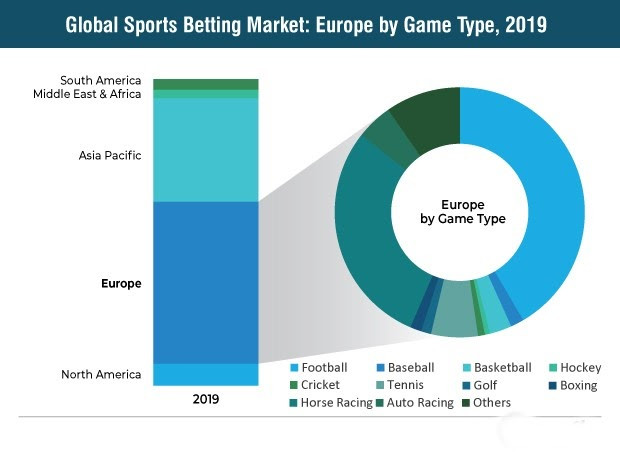 Source: www.transparencymarketresearch.com
How to Build the Best App for Sports Gambling
The sports gambling app is strictly divided into two parts by functions: one part is for the owner of the application, the second is for the user. End-users watch games online, place bets, communicate with others through chats, and carefully read statistics. The owner should have access to important metrics and statistics to create plans and measure the revenue.
Key gambling app features to keep in mind when creating the best mobile gambling apps include:
Portability for involved players. Applications need to have compatibility with both iOS and Android.
Flexibility in the choice of receiving and making online payments - Visa, Neteller, Bitcoin, etc. The process should be fast, so that users don't think about it for too long.
Simplified navigation.
Bonuses.
Qualified support and SEO.
Reliable app security and protection.
Reviews with necessary opinions and ideas from other gamblers/betters.
Bets during the game.
News to help users make informed decisions.
Access to online broadcasts through the app.
Pop-ups where you can promote ads, report important events, promotions, and notify of violations.
A chat where people can voice their opinions, write reviews and share images.
Support for multiple languages.
The ability to log in through social networks.
You should also think about peer-to-peer gambling apps. Thanks to this, it will be possible to make bets not related to sports, which significantly expands the possibilities.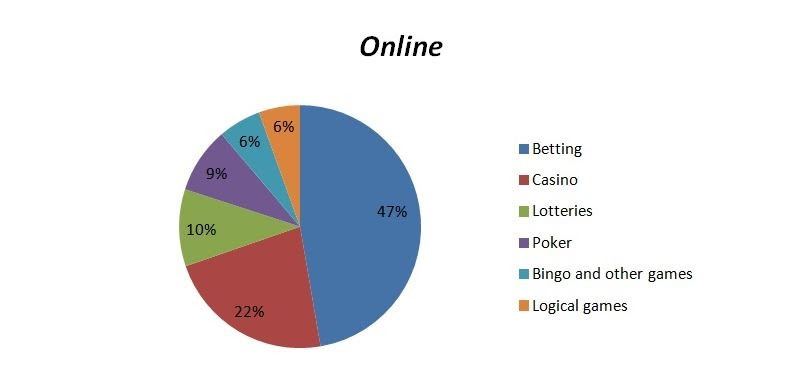 Source: slotegrator.pro
How to Start Creating a Sports Gambling App?
Solutions of this type require many functions. In the beginning, start from a gambling app MVP version with minimal features that can satisfy users. Then your MVP can be released on the market, tested, and reviewed by users. And only then update the solution and implement advanced functions.
An MVP doesn't require a big team. Just a few people are enough to create a complete sports gambling app template. If the prototype is successful, it will take more people and resources to further develop a complete product. But at this stage, it is already clear that these costs will pay off.
How Much Does It Cost to Make a Gambling App?
The price of a gambling app mainly depends on the following factors:
the country where the app will be launched;
choice of platform;
the number of necessary sports or games;
adaptive design.
Functionality is a crucial factor in the final application cost. If you wondered how to create your gambling app similar to Bet365 or Paddy Power, some developers can help to make your dream come true. The estimated cost can start from $20,000, and with additional functions go up to $80,000. The actual cost depends on a number of features.
Outsourcing companies can usually easily find a balance between price and quality.
Conclusion
Looking to launch the most popular gambling apps or looking for talented developers? Do you need information on how do gambling apps work? Trust Dinarys with making a gambling app for you.
We will provide you with highly professional developers who use advanced frameworks and languages. They think through every step to create the desired result for you to get the most out of your future business
Our company knows what users want, and we can turn your entrepreneurial aspirations into reality. Our contribution is a solid foundation on which you can easily build your personal brand and achieve ubiquitous reach.
If you've already decided you want a betting app but don't know the cost, please contact us. Start your journey into the world of gambling business!
Want to read more
Get fresh articles, news and case studies to your email firstly
Related articles