When do you need to update your website and how to do it in 2021?
eCommerce Jun 08, 2020

Main / Blog / When do you need to update your website and how to do it in 2021?
Selling online is the best and most cost-effective way for a business to gain significant profit and achieve success. To stay competitive, online retailers should regularly update their e-commerce websites. Moreover, updating websites helps retailers to keep it safe, relevant and fast. However, in most cases, business people are not savvy with technology. Furthermore, they are too busy to update a website, even once a year.
In this article, you will find out:
The reasons to update your website
How you can update your website
When you need to update your website
How much does it cost to update a website
Keep reading the article, and you'll find out, whether it is time for you to do some website updates.
Why you need to update your website
If you have an online shop or a website, you need to update it regularly. Why? There are many reasons. For instance, Google searching algorithms are continually changing. For that, website updates are critical for ranking on Google. Still, most website owners have many reasons not to update their website. The most common causes are:
no time for updating a website
the absence of knowing how to do it properly
the products and services offered on the website remain the same
Updating a website does not take much time. To keep the website up-to-date, some e-commerce agencies, including us, provide clients with ongoing support packages. With such a support package, you can invest in your online shop and let the development team do the work.
If you have no previous experience with updating a website, you can always hire an e-commerce agency to make all the changes for you.
The third reason why website owners ignore updates is that they believe that their business, products or services remain the same. Besides, there is no need to update the website. Don't kid yourself. Everything is changing all the time. Moreover, updating a website does not have to be complicated and take much time. By updating your website, you show care about your customers by providing them with accurate and current information about your business.
Reasons to update your website
If you still in doubt whether you need to update your website or not, keep reading. Below we gathered reasons, why website updating is so essential.
The visually appealing design makes you look professional and trustworthy
The website design has a significant influence on your business success. Moreover, for 46.1% of people, the design of a website is a crucial factor for deciding if a company is credible or not, said the researchers from Stanford University. Therefore, for your online business success, it is vital that your design looks professional.
Updated websites can increase conversions
You should focus on the target customer needs and wants. The primary design goal is to convert website visitors into customers. Apart from conversions, the design also influences the average order value, brand loyalty, and probability of your shoppers to recommend your brand to others.
If your online store does not offer a modern UX to your customers, they will look elsewhere.
We understand that not all online retailers watch current web design trends. Below we share old trends in web design. If your website includes one or all of them, it is a warning sign that you need to redesign your online store.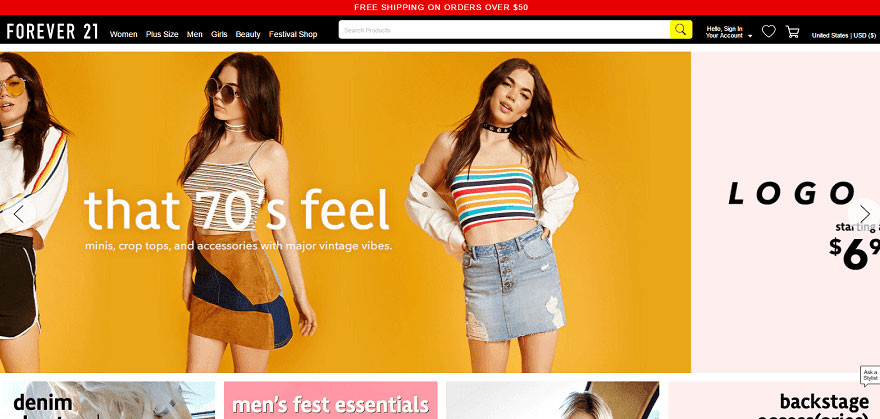 Image source: Forever21
Image Carousels
Image carousels used to be very trendy, until they proved ineffective. According to a usability study, conducted by Neilson Norman group, auto-forwarding carousels not only reduce visibility but also annoy users.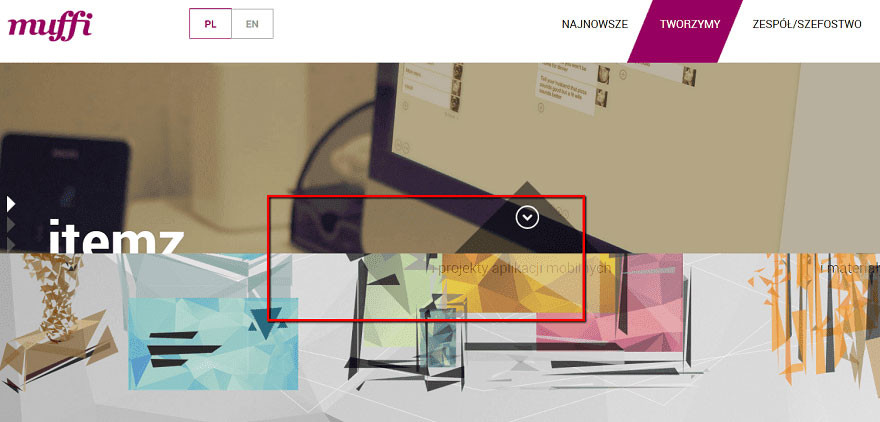 Image source: Muffi
Parallax Scrolling
We believe that parallax scrolling is something that works great in the hands of professional web designers. At the same time, in the hands of users, it could be a real disaster. Initially, designers applied this trend to add depth and enhance designs. Nowadays, it has become a standard feature of WordPress themes. We are not parallax haters. We think that this effect should be used reasonably to avoid motion sickness.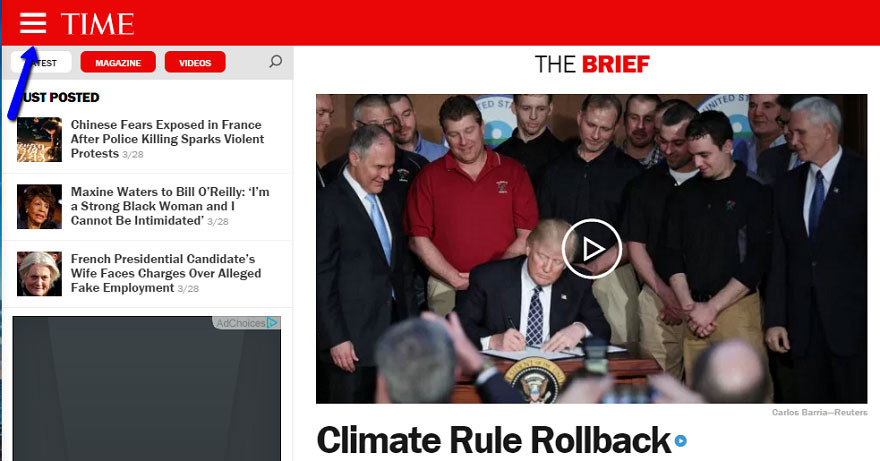 Image source: Time
Hamburger Icons
Hamburger icon for desktop sites is one more trend that stayed in the past. This website element works excellent for mobile versions of online shops and websites. We use this icon as a universal way to show mobile shoppers where the menu is. However, using hamburger icon for desktop sites adds unnecessary friction to your customer journey.
As we said, the design of a website has a significant impact on your customers buying decision. Website designs that raise conversions are easy to navigate, visually appealing, and mobile-friendly.
If your online shop is uncomfortable to navigate, you lose your potential profit. Online shoppers buy only on those websites, which provide them with a simple and seamless journey from the product catalog to the checkout page.
Visual appearance is a must for high conversions. The attention website visitor span is 7 seconds. If your online shop storefront does not convince visitors to stay, they will leave to another site. Therefore, without an attractive design, you miss the chance to gain more profit.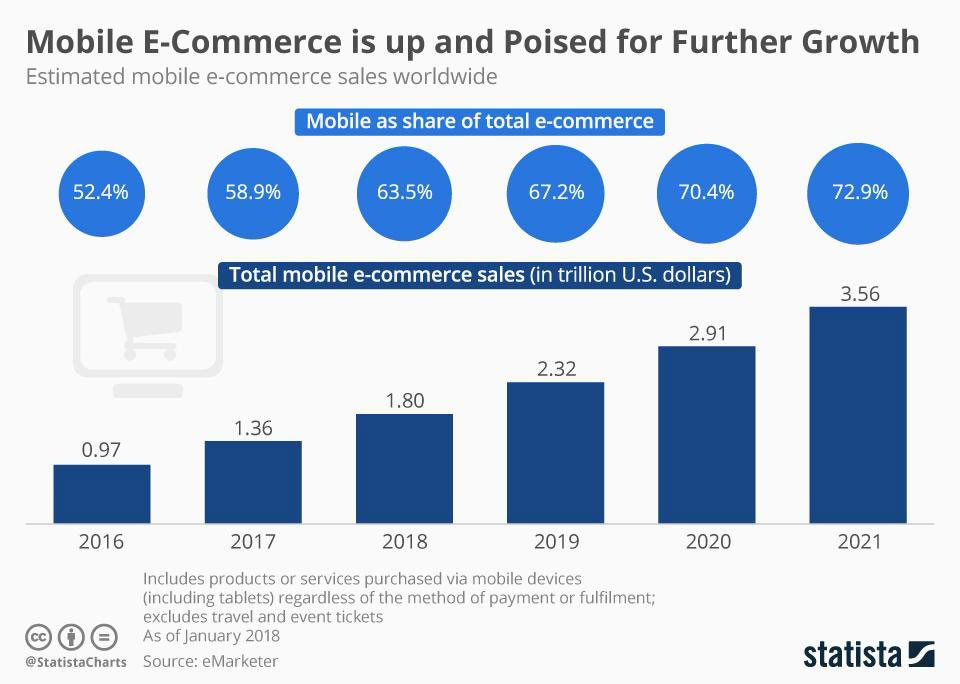 In 2018, the total mobile e-commerce sales have reached 1.8 trillion U.S. dollars. We believe it is a significant reason why online retailers should consider mobile friendly website design. If you online shop still has no responsive design or at least a mobile version, your conversion rate will remain low.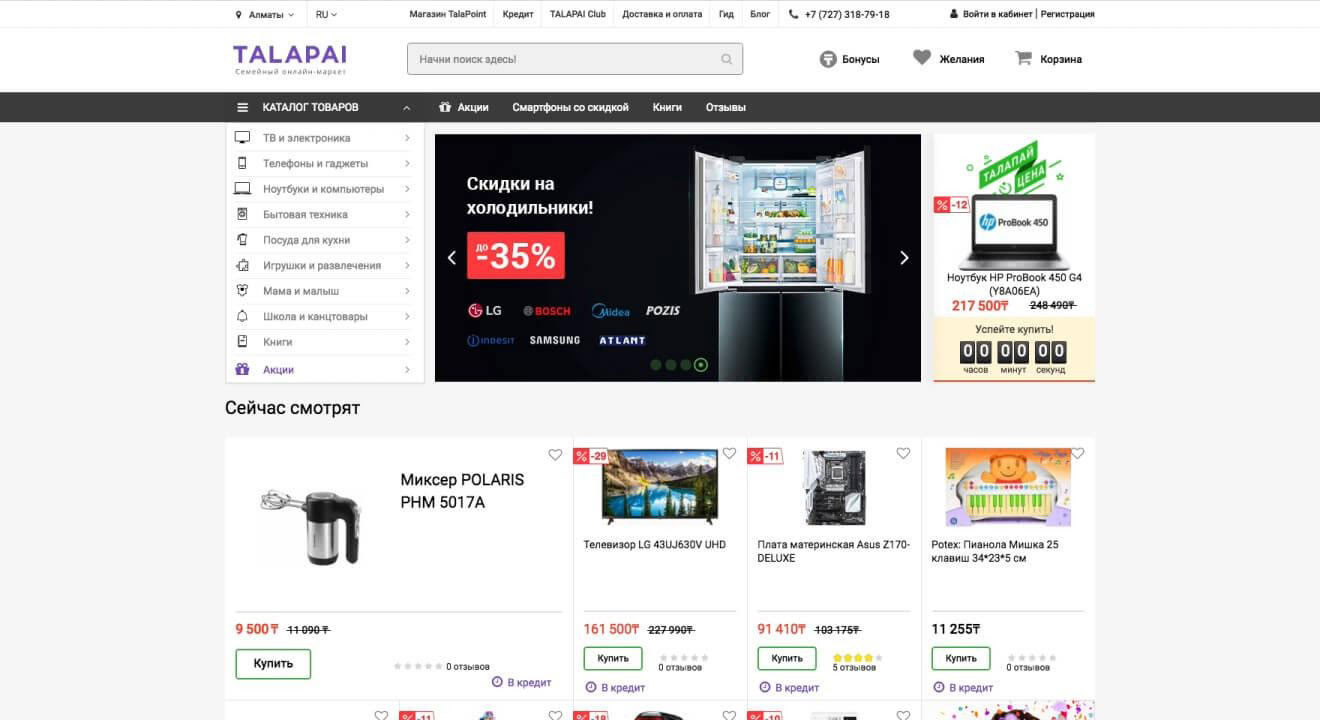 Image source: Dinarys
We have some experience in refreshing the design of e-commerce websites in our portfolio. One of our recent clients is Talapai, a prominent retailer of domestic products. For this project, our primary goals were to create a UI / UX online store design, a mobile version, and front-end development. Our focus was the customer journey because it is imperative to provide mobile shoppers with a smooth experience. In the first month after the launch, the number of orders from mobile devices increased to up to 30%.
Modern technology makes you more competitive
To stay successful and competitive in the e-commerce field, online retailers should provide potential clients with modern e-commerce technologies and solutions. E-commerce websites built over two years ago are far behind regarding the functionality and design compared to modern online shops.
Moreover, most e-commerce platforms regularly release platform updates. They improve their platforms and now offer better tools for online business people. So, if you have not updated your online platform or refreshed your template for several years, now is the right time to do.
An additional reason to update your website is the popularity of social media integrations. Such integration increases the amount of traffic on the website.
By updating your website, you make it more secure
In the digital era, security is vital for online business both small and large. Online shops with poor security could be hacked, and criminals could steal your clients' bank account information together with other private data. Such accidents not only lead to a lack of trust but also hurt business.
The vulnerability in e-commerce platforms or frameworks is the main reason why online shops are hacked. It does not mean that all platforms are insecure. It means that the platform security patches must be updated continually.
For instance, let's take a look at the Wordpress platform (but if you have a large e-commerce site then platforms like Magento and Shopware are worth considering). It is famous in the e-commerce market for being the most natural platform to use. However, to keep your website secure, you need to update the software every few months. Why? Because security features are built into every new release of the platform. Moreover, it works not only with websites on WordPress. If your website uses an old version of an e-commerce platform, it is more likely to get hacked.
Apart from standard security patches, we recommend buying a secure SSL certificate. It encrypts communications and makes your customer personal details even safer.
Fresh content means more traffic
Check when a website was last updated. If your website copyright is 2013 and your latest blog post was published several years ago, your website visitors may wonder if you're still in business. Dated information about your business together with old design and technologies are not a lead magnet.
Another reason why you need to update your website with fresh content is the search engine ranking. Search engines, like Google, consider new material as one of the factors to rank the website higher. Moreover, if the information you post is useful for your customers and website visitors, it will also improve your positions on Google.
How can I update my website?
Below we share handy advice on updating your website. You can make all the changes without external help, or you can hire the team of web developers to make all the changes for you.
Keep the content up-to-date
Once your website design has attracted the attention of your website visitors, the next step is to use great content to turn them into customers. It means that your website should provide interesting and useful information about your goods or services.
If you decided to update or redesign your online shop, you could also work on the online shop content. Great and converting material is simple, effective and on-target.
Update your website design
The website that looks outdated and is structured poorly makes an unpleasant impression on its visitors. They may subconsciously think that the business provides low-quality services and products.
There are several ways you can redesign your website. You can buy and set the template by yourself, or you can hire an e-commerce agency to do it for you. If your online shop requires custom design to reflect your business identity, you can also hire a web designer.
The new website design should be easy to navigate and look attractive on both desktop and mobile devices.
Update your website security
As we said above, to protect your website from being hacked, your e-commerce software should stay up-to-date. It is a golden rule for all CMS-based and custom-developed websites. To keep your online shop secure, make sure your platform keeps up with modern technologies.
You can update your platform to the current version in the dashboard. Some platforms, like WordPress, notify users about new updates. Usually, update notices are featured at the bottom of the page as well as at the top of the admin panel main screen.
Another way is to hire a developer for ongoing technical support, which is more convenient for busy online retailers.
When do I need to update my website?
Being a web development agency with broad expertise, we know when the client needs a website update. Below we share the most common signals when it is a time to update your website.
When your website no longer meets the goals of your business.
If your website was developed five years ago, we recommend updating and re-designing it. If you had increased your product catalog or started offering other services – it is also a sign to update a website.
When your online shop conversion rate is lower than the average (3.83%)
Low conversion rate tells us that your website user experience might be weak. In this case, you can hire an e-commerce team to conduct customer journey optimization and develop a new layout for your online shop.
If your online platform or a CMS has not been updated for at least a year, we highly recommend doing it a soon as possible.
By updating your platform to the current version, you protect your website or an online shop from being hacked.
In case your website design is older than two or three years.
Many things have changed, especially in web design. With up-to-date storefront and convenient website layout, your online business will attract even more potential customers.
If you're wondering how to update a website page, relax. We have a solution for you. To avoid all troubles with website updates, we recommend you to hire an e-commerce team for ongoing technical support. Being such a team, we provide such services to our customers to ensure that every aspect of the website or an online store operates correctly.
How much does it cost to update a website
Already asking yourself how do I update my WordPress website and how much does it cost? The cost of updating a website consists of many components. The factors that influence a website maintenance cost are website size, industry, and type of business. For instance, the price of updating a large online shop will be higher than updating a small or a single page website.
Below we share the main expenditures when maintaining and updating a website:
SSL certificate from $70 to $300 annually
New template set up from $100 to $200
Technical support from $400 to $1,800 a year depending on how well your website or online store is set up
Custom design development from $400 to $1,600
The total cost of a small business website maintenance will be around $600-$2,800.
Final thoughts
For business people, it is not always obvious when their website should be updated and why it is essential for their success. Your website requires regular upkeep because it is the digital storefront for your business. A modern website helps to impress visitors from the first interaction and successfully convert them into customers. Regardless of the industry or business size, website maintenance is essential to provide actual information about your services and products to the public, retain customers and maintain search engine ranking.
To keep your website or online store secure and updated, you can hire a web development or e-commerce agency, like Dinarys.
We are always open to new projects. Out dedicated technical specialists will update your website in time and do our best for your business success.
Also, our design team can develop a custom website design so your website could meet your specific business goals. To tell us more about your project, fill in the contact form below.
Want to read more
Get fresh articles, news and case studies to your email firstly
Related articles