E-Commerce
Apr 18, 2022
Dropshipping vs. E-commerce: What to Choose?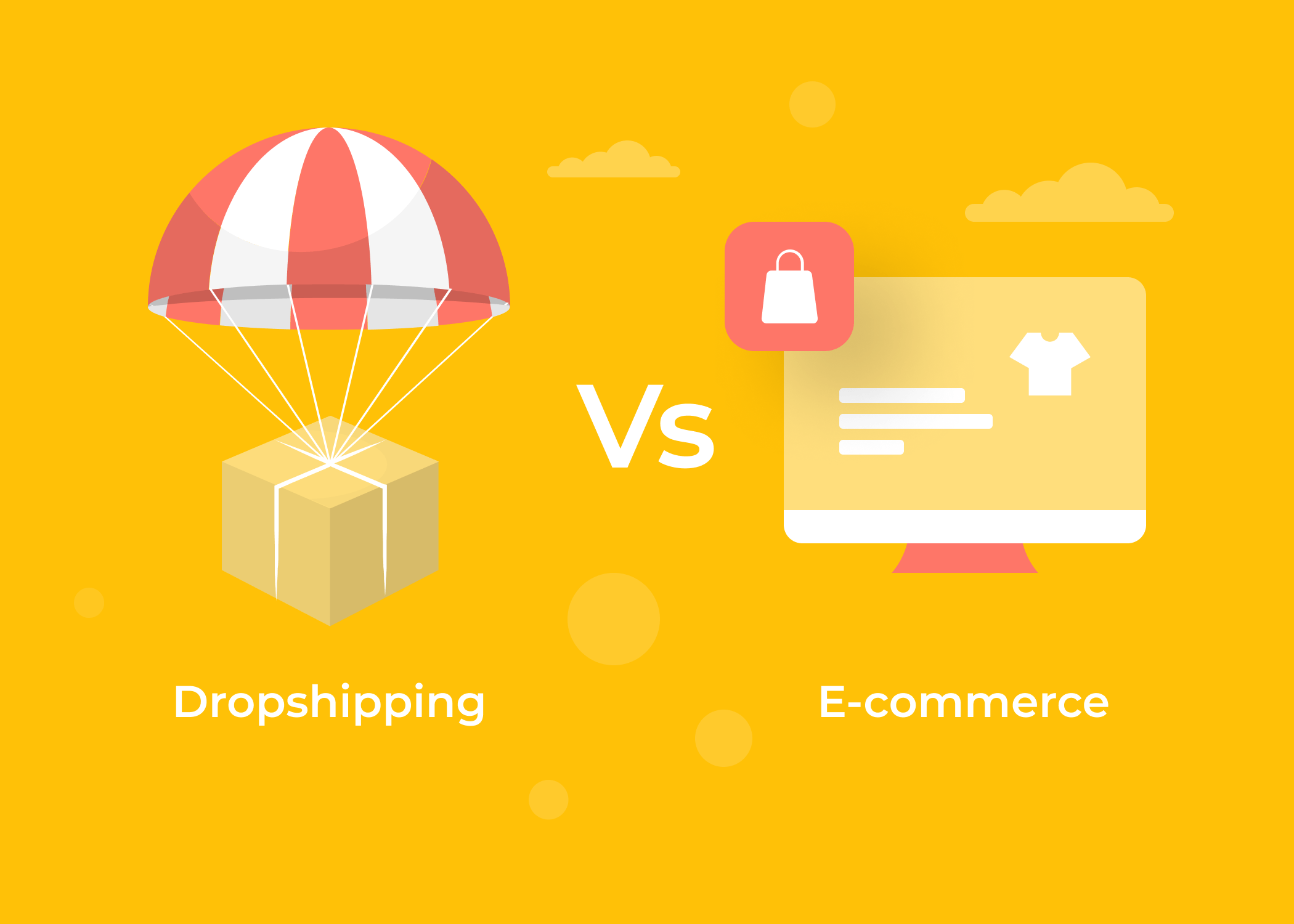 Content
Modern merchants can market their products and services in multiple ways as well as to conduct their order fulfillment—either opt for an in-house fulfillment or delegate these tasks to the third-party providers. But there is also the other order fulfillment model—dropshipping—that is widely used due to its affordability.
In this article, we focus on dropshipping and compare it to conventional e-commerce order fulfillment, highlight the advantages and disadvantages of both models, and answer the main question—which option is right for you.
Understanding E-commerce Fulfillment
Before we dive deeper into the specifics of e-commerce vs dropshipping, let's understand the basic concept of online order fulfillment, since well-built supply chain management processes can give your business a competitive edge.
Fulfillment is an imperative e-commerce business process that involves warehousing (inventory storage), packing and shipping orders, and, when necessary, processing returns. The ultimate goal of any e-commerce fulfillment is the timely and careful delivery of a product or service to its consumers.
In this article, we described in detail the essential stages of supply chain fulfillment and the factors that influence its costs.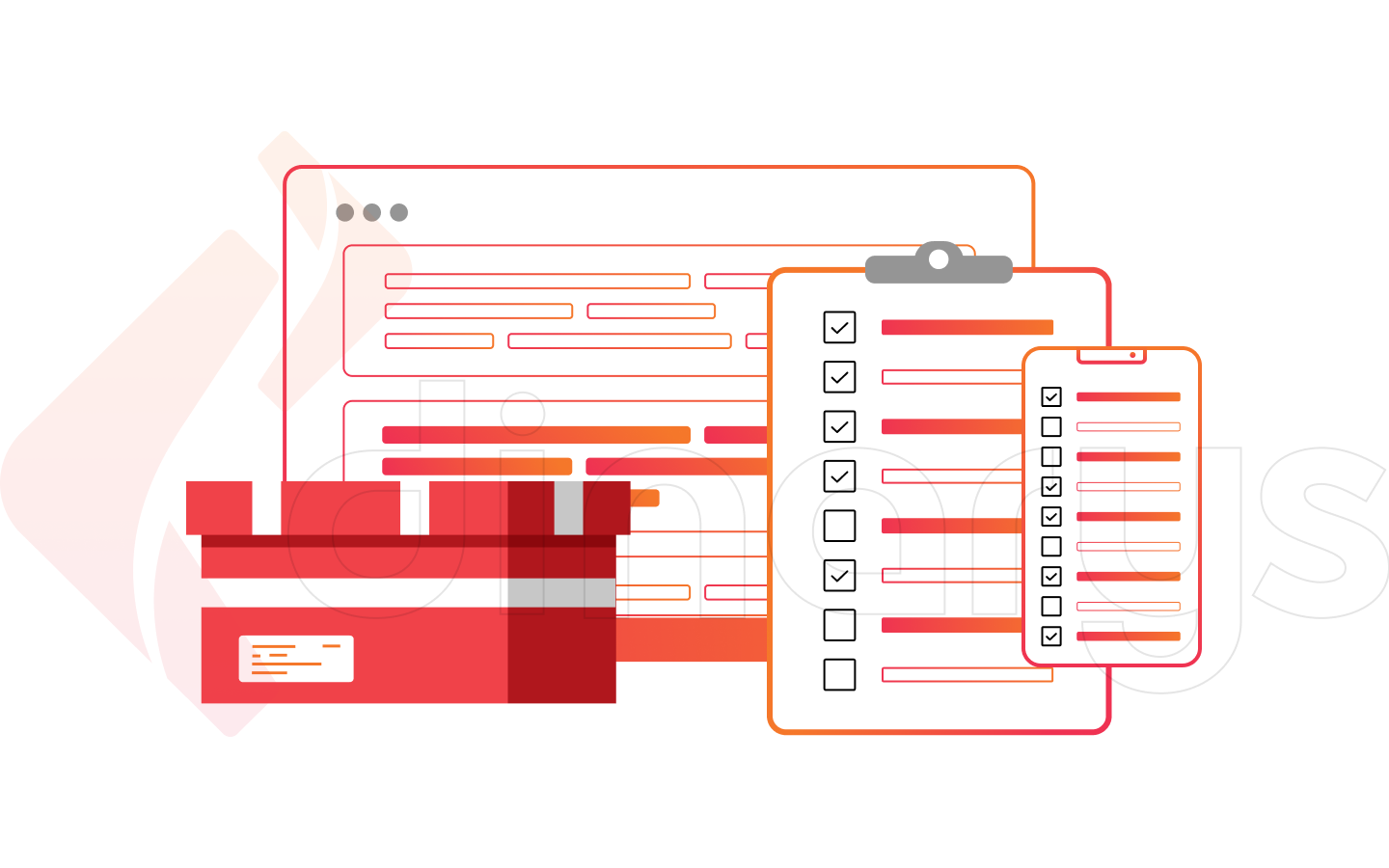 Types of e-commerce fulfillment models
Your e-commerce fulfillment strategy may depend on many aspects, such as the type of product you sell, whether you keep a warehouse, how many orders you deliver per month, etc. However, to come up with your own fulfillment plan, it's important to find out about all choices available to you.
Generally, there are four methods on how you can organize your order fulfillment operations, and dropshipping is one of them:
In-house. This is when the entire order fulfillment lifecycle rests on the shoulders of a given business. In this case, the company conducts all processes through its own facilities. It receives, stores, and manages inventory, processes packing, and ships products.

Third-party logistics (3PL). Within this model, e-commerce merchants outsource their supply chain management to third parties—so-called 3PL companies. This is an inevitable step in any e-commerce business development when fulfillment operations become too complex to manage without external assistance.

Dropshipping. Merchants that stick to this fulfillment model neither manufacture nor store the products themselves. Their main activity within dropshipping is to promote these products, receive orders, and either automatically or manually redirect them to the manufacturer or distributor. Hence, dropshippers are minimally involved in order fulfillment itself, acting as intermediaries.

Hybrid. This model entails a combination of the above-listed approaches to order fulfillment. For instance, a large corporation can combine in-house and 3PL fulfillment.
Traditional E-commerce Fulfillment vs. Dropshipping: Full Comparison
As we have already determined, the workflows of how the order will be processed and delivered to the end customer differ. So, what's the difference between e-commerce and dropshipping?
As a rule, traditional e-commerce fulfillment consists of the following steps:
You order from a manufacturer.

Products are shipped to your warehouse.

Products are received and processed.

You renew your product assortment with new arrivals.

Customers place an order on your website.

Money for the order is credited to your bank account.

The order is picked and packed in your warehouse.

The delivery service provider transports the parcel to its destination.

The order arrives at the door of your happy customer.
Thus, with traditional e-commerce fulfillment, business owners either produce or source products and store them in warehouses. However, depending on whether they fulfill their orders in-house or using 3PL, there can be fewer or more steps mentioned above.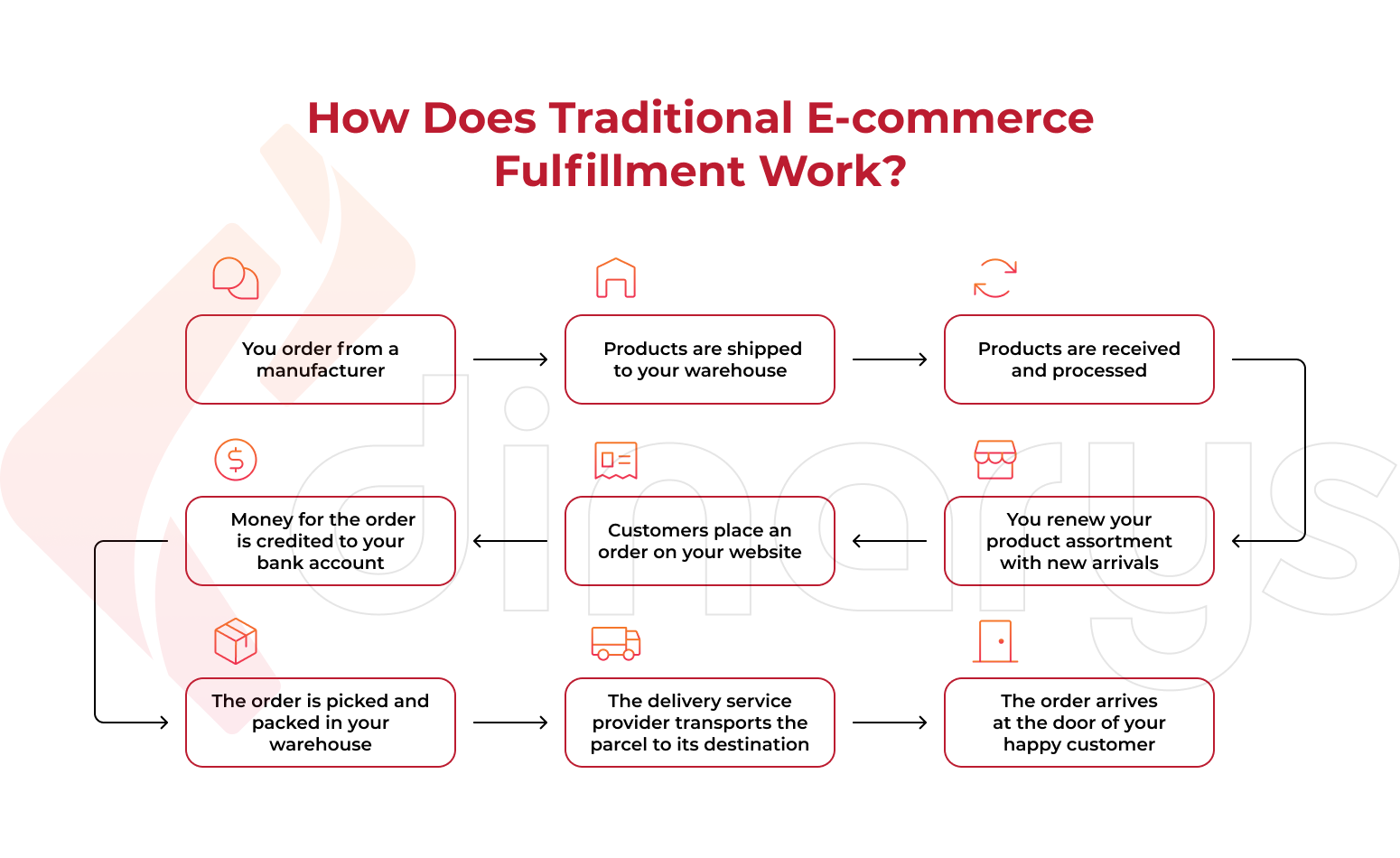 Dropshipping operates in a similar way to traditional e-commerce fulfillment, but the main peculiarity of this fulfillment model is that merchants are not responsible for product storage and delivery. Below, you can find a typical workflow common to the dropshipping model:
The customer places an order with your business.

You alert your dropshipping partner—either a manufacturer or distributor—who packs the item and ships it to the customer.

The dropshipping partner charges you for the services provided, and you, in turn, charge the customer.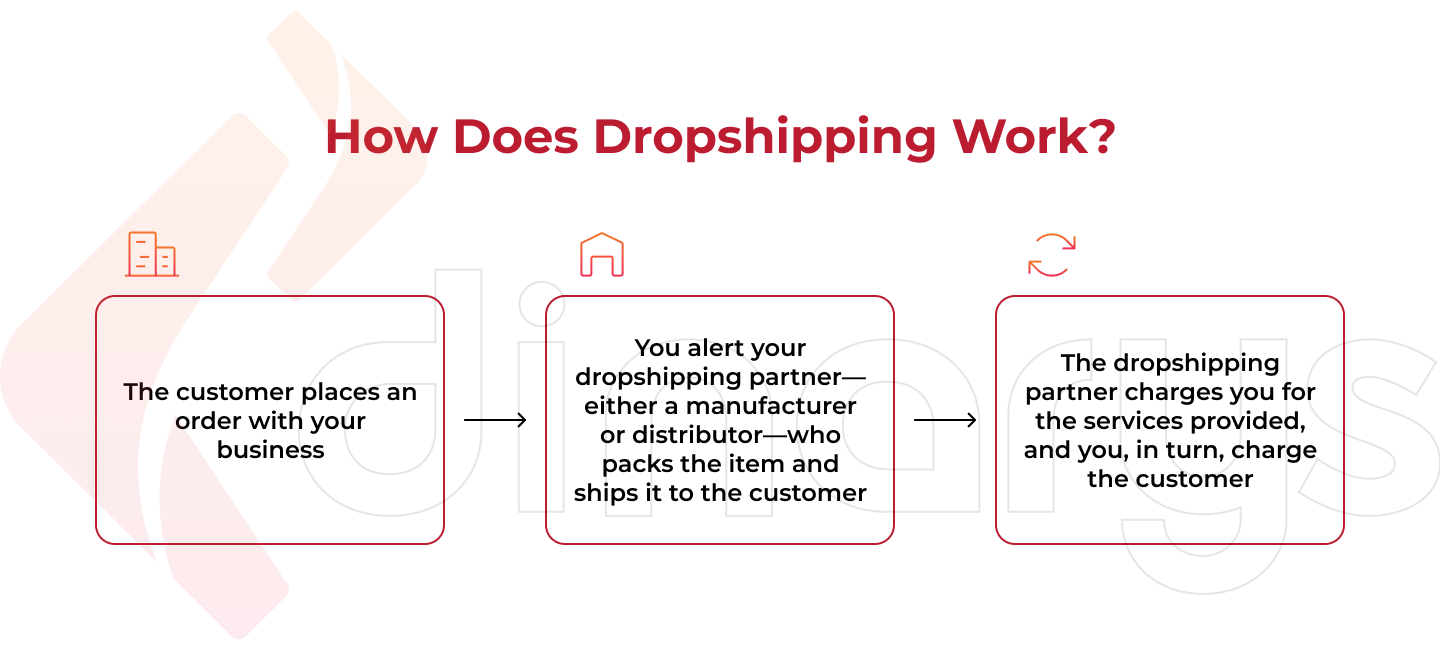 Pros and cons of traditional e-commerce fulfillment
As an e-commerce consultancy company, we have been saying persistently that each business is unique, whether it's a small company with a garage as a fulfillment center or a large international enterprise. Speaking about one or another fulfillment method, here, we would also like to draw your attention either to its benefits or drawbacks.
Pros of traditional e-commerce fulfillment
Most retailers and manufacturers managed to derive much benefit from this fulfillment model. So why is traditional e-commerce fulfillment so attractive to them?
Complete control over fulfillment. The nature of this business model allows merchants to influence any stage of their fulfillment process—implement custom packages, include tiny presents as a pleasant bonus, adjust delivery time, and ensure that the item purchased from their brand will be delivered unharmed.
The possibility of buying at a wholesale price. Merchants who order from a manufacturer or distributor in bulk are often entitled to certain discounts—the larger the quantity that is bought, the lower the price for this order. Furthermore, if the merchant and wholesaler establish a firm and long-lasting partnership, the wholesaler may be willing to offer even lower prices. All of these aspects can positively impact profit margins.
Much freedom in branding. There is much more freedom and flexibility in terms of branding when it comes to the traditional fulfillment model. Merchants can add significant value to the products they sell, which may increase conversion rates—consumers are likelier to pay higher prices for branded products rather than for generic ones. Also, strong brands provide clients with a reason to share their experiences with others, so it is also worthwhile promotion leverage.
Cons of traditional e-commerce fulfillment
Despite many merchants using this method, there are also considerable risks associated with traditional e-commerce fulfillment:
High initial investments. Any undertaking requires investments, but if we compare e-commerce and dropshipping, launching a business with a traditional e-commerce fulfillment approach may cost more, as it implies production space, warehouse equipment, additional staff, fees related to delivery service providers, etc.
Ongoing financial risks. To meet the expenses of inventory and warehousing completely, you need to promptly sell off new supplies. However, it's not always possible to accurately assess the current demand for the items you sell. One false move, and your investments will not bring profit.
Time-consuming in-house fulfillment. When you decide to stick to in-house fulfillment, you should be aware that over time, when your business grows and the number of orders accordingly, packing all of them yourself can be time-consuming. In the long-term perspective, it also can be quite burdensome, as instead of thinking about how to optimize your business or expand your inventory, you will have to focus predominantly on a single activity—packing and shipping.
To eliminate all these risks, it's crucial to rely on the assistance of professional e-commerce business developers, like Dinarys. We possess first-hand experience in different e-commerce fields, which helps us organize fulfillment processes competently with the use of the latest technological advances.
Pros and cons of dropshipping
Many dropshipping advantages revolve around how easy it is to start such a business in terms of cost efficiency and quick profit. SImultaneously, dropshipping brings limitations to ambitious merchants who don't like to be content with little.
Pros of dropshipping
Let's take a closer look at the benefits of dropshipping.
No need to buy or store inventory. Dropshippers don't really deal with a product itself. As we said, they don't need to take care of inventory, warehouse, and other facilities. All they should focus on is how to find a reliable supplier and how to engage a more loyal clientele.
Low initial investments. With the latter advantage of no inventory or warehouse comes another advantage: low initial investments. That is why dropshipping is so popular among merchants with a small capital—they can minimize the risk of going into debt and earn first money immediately.
More products, faster. With dropshipping, you can grow your business much faster due to the simple and straightforward integration of dropshippers' products into your assortment. It will be enough to just present your new offers on your website or any other touchpoint and check the relevance of one or another new product to your target audience.
You might be interested in: "How to Build a Dropshipping Website in 2022"
Cons of dropshipping
Consider the disadvantages of dropshipping below to decide to figure out if it's your final destination or if it's better to proceed with a traditional e-commerce fulfillment.
Less control over order fulfillment. Obviously, when you are not in charge of some of the most crucial aspects of order fulfillment, like packaging and delivery, you can't be responsible for some potential drawbacks, like the delivery delay or the delivery of damaged goods. Actually, yes, but not practically. If a customer is not satisfied with delivery terms or the quality of items, your company will suffer losses in the first place as a business with poor customer service.
Reliance on third-party stocks. Another minus of not having control over the entire supply chain is that you also can't control your dropshipping partners' inventory. There are higher risks of miscommunication between dropshipping partners. As a result, customers may pay for an item that will already be out of stock.
Less profit. Dropshipping does bring quick profit, but, unfortunately, it doesn't always mean that it will be high. Buying products in smaller amounts from wholesalers can be lucrative but not to the same extent as buying them in bulk.
E-commerce vs. Dropshipping: Choose the Right Option for You
Now you know the answer to the question what's the difference between dropshipping and e-commerce. The points below may guide you to the final decision.
You should choose traditional e-commerce fulfillment if
You possess enough initial funds and a capable workforce.
You want the products you sell to become a famous brand.
You want to maintain control over the entire order fulfillment process.
A dropshipping model might be a suitable option if
You are a beginner and want to launch your business quickly.
You have a limited budget.
The products you are going to sell don't demand in-depth branding.
Risks related to unsold inventory are not your story.
Whatever model you pick for your further business development, there are more chances to succeed if you have a reliable tutor like Dinarys. Apart from our core development services, as e-commerce consultants, we conduct preliminary market research to ascertain that your e-commerce solution will be 100% viable to achieve desirable business metrics.
Contact us to receive a consultation or an estimation of your online store costs.
Let professionals meet your challenge
Our certified specialists will find the most optimal solution for your business.
Related articles