Benefits of Creating Online Antique Auction Sites
eCommerce Jan 21, 2021
Main / Blog / Benefits of Creating Online Antique Auction Sites
Online antique auctions have formed a fruitful market for business entrepreneurs. They offer a convenient sales channel for all levels: Customer-to-Customer, Business-to-Customer, and even Government-to-Customer.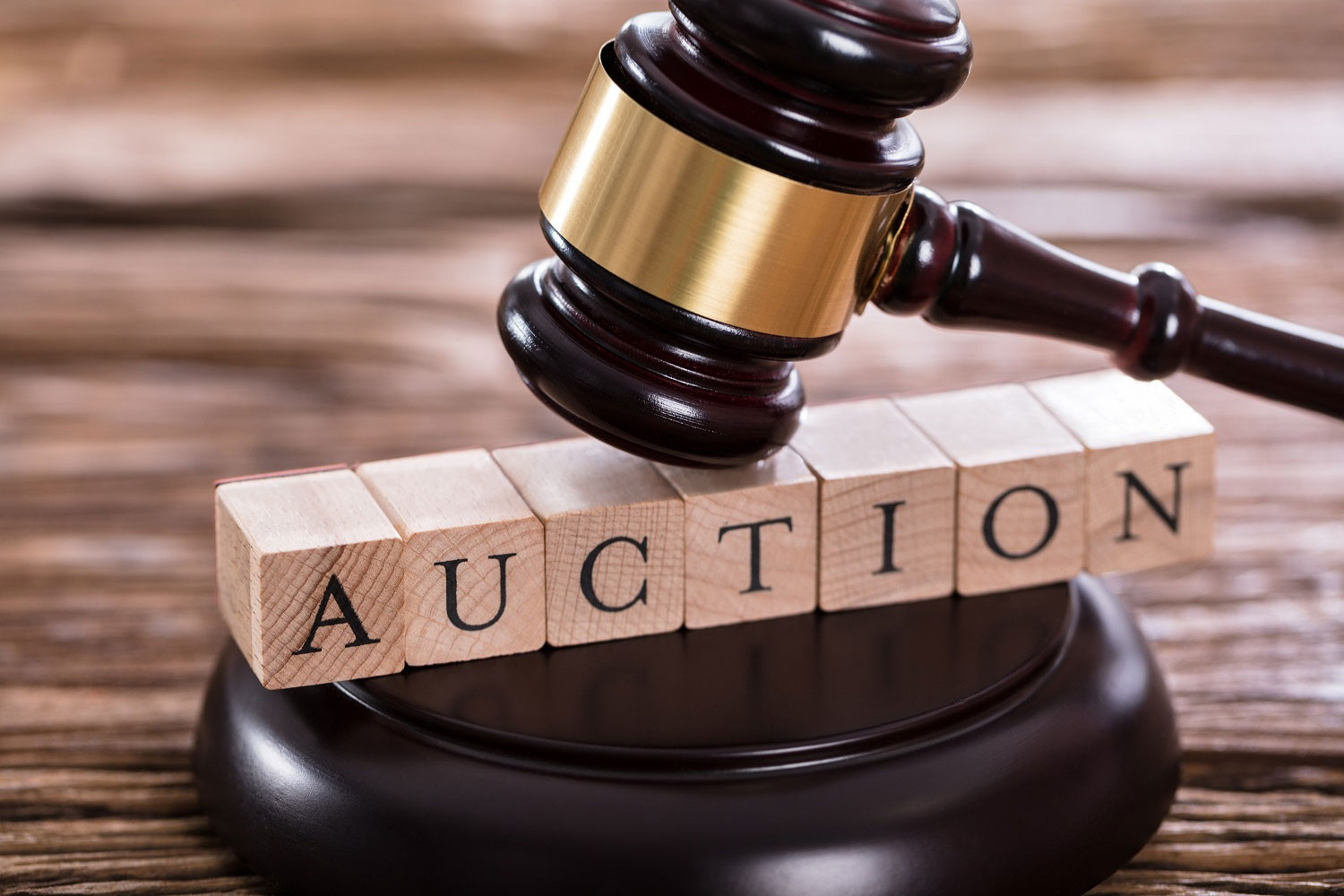 Image Source: geauction.com
Such auctions are relevant both for individual sellers and for small companies to large companies looking to quickly sell the goods accumulated in the warehouse. There is even a known case when the US Treasury Department sold government bonds at an online auction.
Take Your Niche in the Online Antique Marketplace
The main goal of online antique auctions is not to sell a product, but to bring buyers and sellers together in the same place. This is an excellent solution for test sales, which determines the amount of initial demand and the market price for a new product.
Only professionals can handle the creation of a profitable online store selling antiques. You need to be sure that trading will be carried out smoothly and that the whole platform is intuitive and traffic-resistant enough.
Introducing a new online auction ground, you automatically get into the competition of relevant online antique auctions working all over the world. Let's try to figure out how to most efficiently occupy your niche in this market.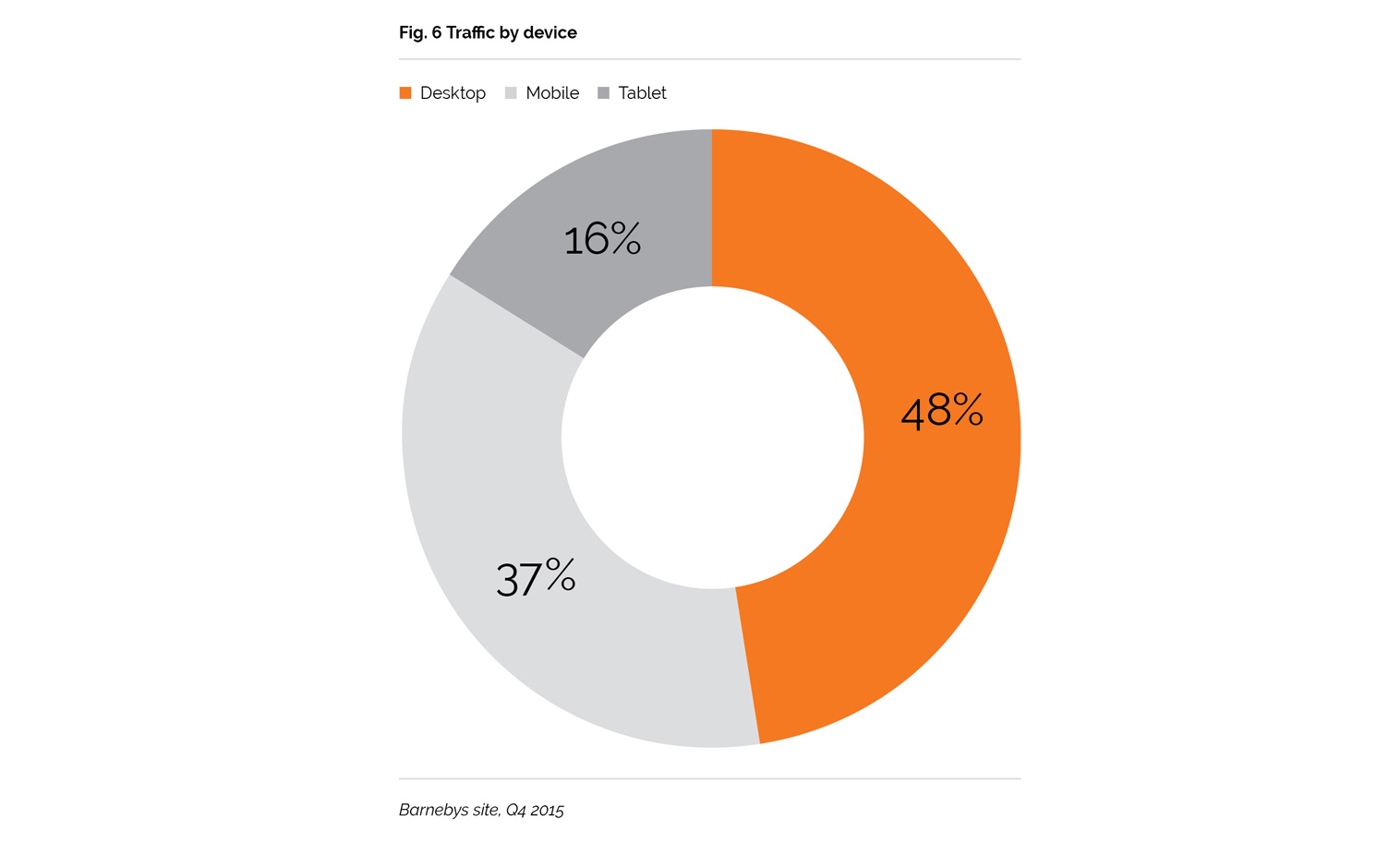 Image Source: www.telegraph.co.uk
We developed numerous eCommerce sites based on Magento, Shopware, and other platforms. All in all, the team at Dinarys has created over 50 eCommerce websites and will make sure you get the best solution meeting your requirements.
Bid online auction
A few words about how auctions work. As you may know, the winner of the auction is the participant who made the most recent bid: it can be either the lowest or the highest. The price of the lot rises during a seller's auction or decreases during a buyer's auction.
Sellers usually set a cap and wait until someone makes a respective bid. The final bid can go higher than the cap. Sellers also frequently set the desired price, for which a buyer can win a bid immediately.
Best Online Auction Sites
Entering any other field of professional services, it's important to learn from the best. Let's take a look at the top auction websites right now in our opinion.
Atomic Mall
One of the online antique auctions that brings together buyers and sellers of all types of goods on a single platform. It is completely free to create ads and upload images here. The only payment for using the platform are transaction fees.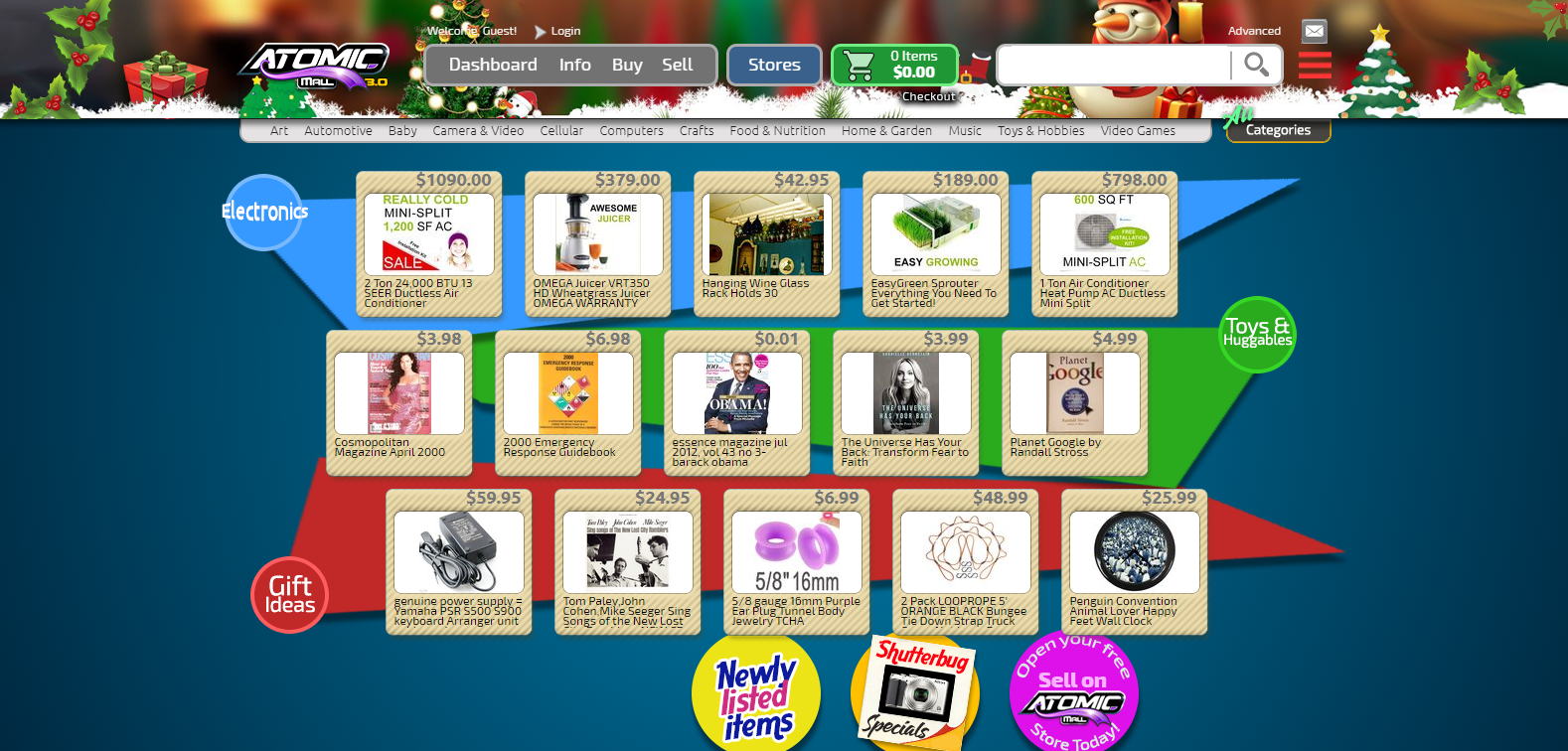 Image Source: www.atomicmall.com
Sellers can also upload their listings from other auction websites. Buyers can connect with sellers in real time and make purchases via a credit card, PayPal, or even Bitcoin.
Auctionmaxx
Founded in 2012, Auctionmaxx serves both commercial and industrial buyers. The website hosts a wide range of products on its platform for disposing of unclaimed or damaged shipments, retail goods, consignments and surplus stocks.
Customers can either pick up their purchases from a warehouse in Toronto or order delivery within the United States or Canada. The site charges a commission based on the number of lots created while extra fees may apply for very large items.
AuctionZip
AuctionZip provides a marketplace for over 25,000 auctioneers and 13 million buyers. Sellers can create listings for $10 each and approve all bidders before their auction starts. Buyers can be notified of the start of an auction, follow selected sellers or listings, and place a standing bid for the highest price they are willing to purchase an item for.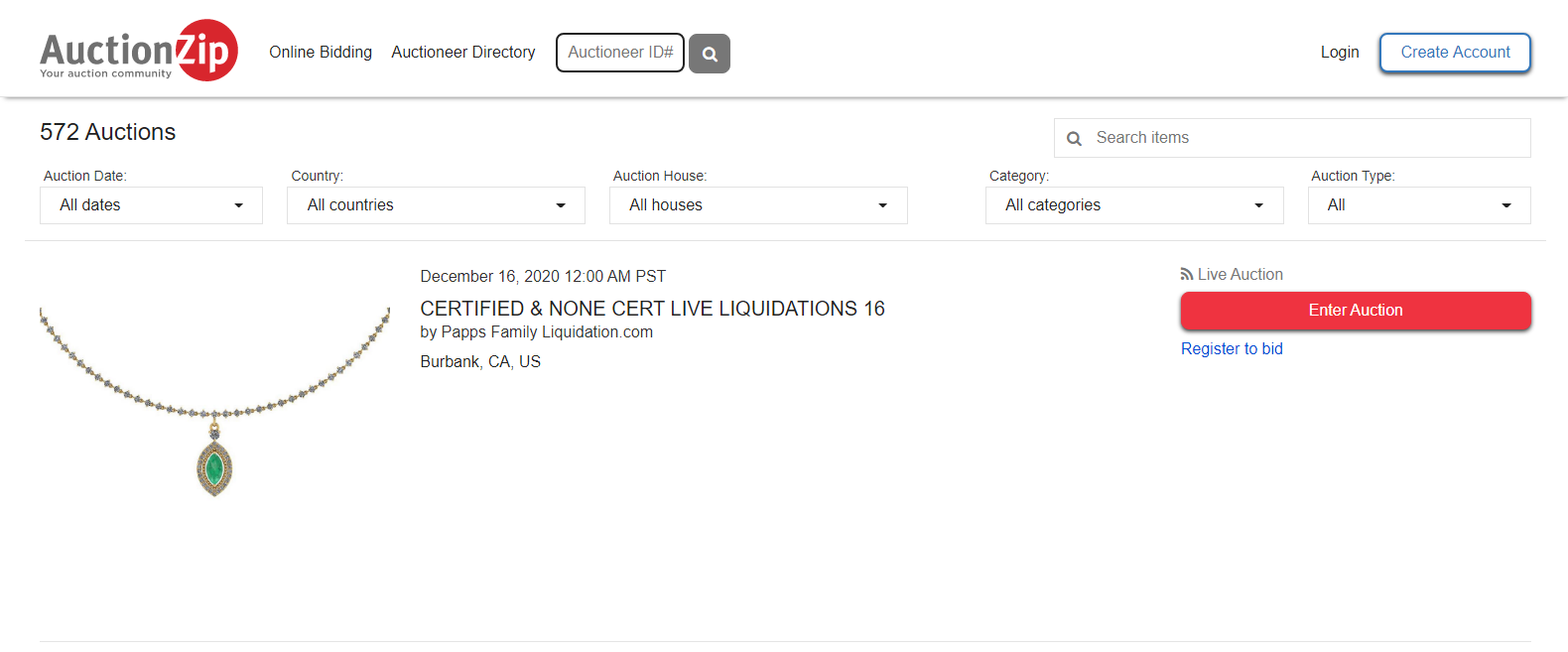 Image Source: www.auctionzip.com
Bonanza
According to several polls over the past five years, Bonanza is the most recommended auction site by sellers. The site helps sellers set up auction ventures by keeping inventory in sync with other listings on Amazon and Shopify-based sites, as well as allowing multiple line item editing and providing great marketing tools.
Sellers can participate in an advertising program and pay up to 30 percent of their final sales in order to increase the visibility of their store.
eBid
According to eBid, the site contains nearly 3.3 million products for a total of about $3.3 billion. Sellers may pay additional costs for creating highlighted listings or adding additional photos or categories to an ad.


Image Source: www.ebid.net
Buyers can send emails to sellers with questions about products and leave seller reviews. Purchases can be made using credit card or PayPal. Registration is free for buyers while sellers must have a valid credit card. Note also that merchants can upgrade their accounts for a monthly fee to get extra platform benefits.
Types of Online Auctions
For a better understanding of the topic, here are the most common types of online auctions in the market.
Art auction online
Online antique auctions of contemporary art are hugely popular. They open up a wide range of original art to both connoisseurs and regular art lovers - drawings, paintings, prints, objects and photographs by famous artists. Art buffs are ready to pay a considerable sum for the best works of art.That's why the creation of such an online auction is almost always very profitable in the long run.
It is important to ensure that buyers can access such a resource from different devices - both desktop and mobile. Among the art auctions online, the Christie's auction house is well known - it is quite possible to focus on it when creating your online auction.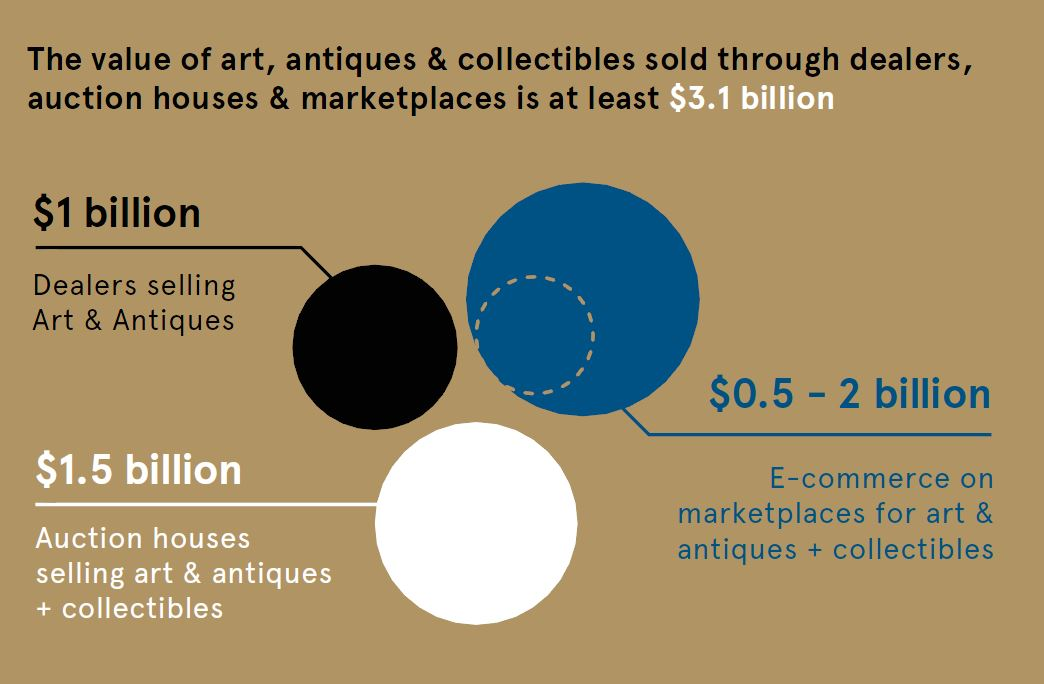 Image Source: www.antiquestradegazette.com
Online jewelry auctions
This industry will never lose its popularity and demand. The world-famous online auction site eBay.com, for example, offers a wide range of jewelry auctions. The site displays 2,002,909 jewelry items. Connoisseurs of antique jewelry were recently shocked by the news: Sotheby's broke the world record for the price of jewelry items sold online: the 1930 Tutti Frutti bracelet from Cartier was purchased for $1,340,000. As it turned out, this is the most expensive jewelry lot in 2020 in the world.
Online coin auctions
Numismatics never gets old. Collecting old and modern authentic coins, both commemorative and regular, is a true passion of more than one history buff out there.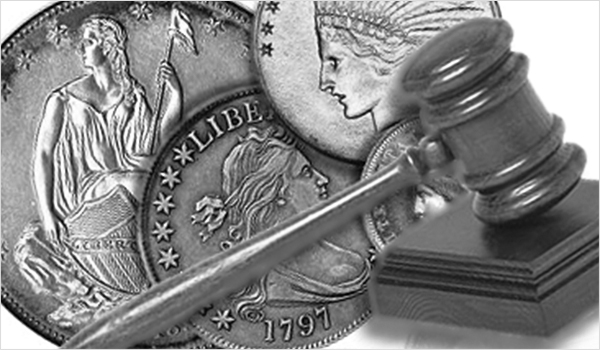 Image Source: www.2-clicks-coins.com
People collect coins either according to the chronological principle - e.g., antique coins, or according to the thematic principle - for instance, coins with certain depictions.
Antique clock auctions online
Antique clocks are products that are mainly acquired by true connoisseurs of antiquity. Antique clocks perfectly fit into the design of a room in a classic style and can become an exquisite addition to it, creating an unsurpassed atmosphere of past centuries.
Such auctions have always been popular, and having gone online, they expanded their scope of activity. Now, it is not a problem to purchase a truly unique product anywhere in the world, instantly responding to the offer.
Also read: Furniture online auctions
Antique toy auctions online
Antique items lovers vary in preference. Some people choose so-called men's toys - soldiers, railways, others buy antique teddy bears at considerable prices, others are fond of old dolls, and so on.
Dolls
Beautiful collectible dolls are in quite a high demand nowadays. A couple of samples of tiny ancient Roman dolls were offered at Christie's Antiquities auction. These figures, carved in an archaic manner, were sold for $3,000 each (estimated at $ 1,000-1,300).
Stuffed toys
Käthe Kruse dolls stuffed with wool and Steiff 2 Teddy bears are particularly popular right now. These toys have won the people's love. Prices for some of the early 20th century teddy bears reach several thousand dollars, and the record was £110,000 (Christie's, 1994).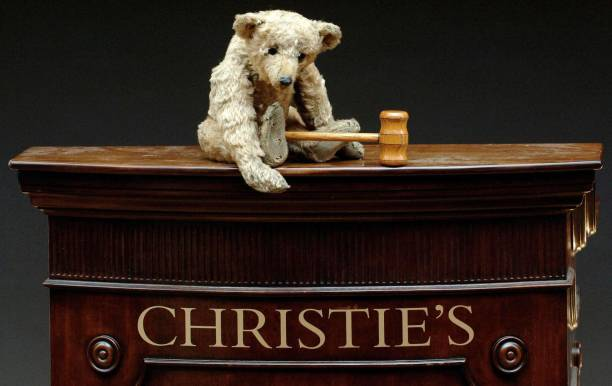 Image Source: www.gettyimages.com
Toy soldiers
The Coronation of Edward VIII set was sold for $5,000 (Old Toy Soldier Auctions, 2010). The sets of toy soldiers from "Heyde" and "Krause", French "Mignot", English "John Hill" also enjoy special love of connoisseurs of antiquity. American auction companies - Skinner, Theriault's, Morphy, James D. Julia, competed seriously with Christie's and Sotheby's in this segment.
Toy railways, cars, and ships
The auction house Sotheby's, which has not held a toy auction for a couple of years, recently put together two auctions of models of soldiers, ships, locomotives, carriages and railways.
Where to Start?
As part of a quite narrow niche, antique e-shops and vintage e-shops are characterized by some peculiarities. In this segment, it is very important to keep everything structured, make sure that the website can take high traffic loads, and organize convenient shipping. It would be great to consider a reliable delivery service that specializes in the transport of antique and vintage collectibles.
You also need to pick the right hosting. We recommend that you consider A2 Hosting, SiteGround, and HostGator - these are the most popular options available today.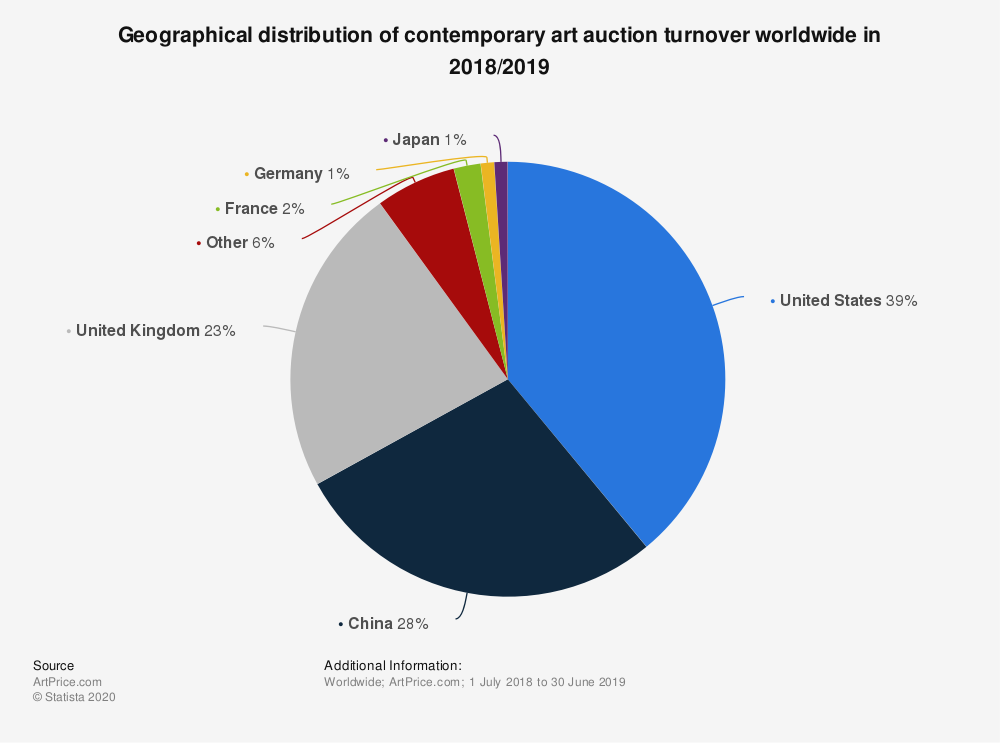 Image Source: www.statista.com
Consider monetization in the format of subscription or transaction fees. The most popular eCommerce payment solutions to integrate right now are PayPal, Authorize.net, and Stripe, together accounting for over 75.6% of the total market share.
Read further: How to Create an Auction Website
We Help Make Great Profits with Online Solutions
Want to compete with chic shops? Online auction sites are recognized as the leaders in auction sales. Sotheby's and Christie's occupy 90% of the world market for auction sales of antiques and collectibles right now. It is difficult to compete with the best, but you can easily occupy your niche and gradually strengthen your position. If you entrust the development of an auction resource to real professionals, that is.
We have in-depth expertise in creating Magento- and Shopware-based solutions, which are by far the most popular eCommerce platforms. We create feature-rich, high-quality best online antique auction sites with traffic-inviting design and accessible structure.
The online antique auction site is a great solution to start your own business and gain popularity quickly. We will be glad to help you!
Want to read more
Get fresh articles, news and case studies to your email firstly
Related articles