How to Build an Auction Website like EBAY in 2021 [Complete Guide]
eCommerce Mar 16, 2020

Main / Blog / How to Build an Auction Website like EBAY in 2021 [Complete Guide]
Auction websites are not particularly new but have gained in popularity in recent years. An auction website is where you buy or sell a product based on a bidding system. It is a good strategy to start a business and quickly gain a huge following.
They are popular among people because they don't really have to do something special. It is a good way to sell old things (for sellers) and buy cheaply (for buyers). When creating an online auction website, consider that there is no guarantee for the product that a person will buy from an auction website. If you are wondering how to create an auction website, it is not as hard as you imagined it to be.
Let Us Talk About eBAY
eBAY is an online auction company started by Pierre Omidyar in California on September 3, 1995. Apparently, this auction was just a hobby for Omidyar which turned out to be a major source of income. Soon it became a popular website to sell and buy things online.
It is often overlooked when it comes to marketing. Amazon and social media have masked their importance. Currently, about 171 million people are actively using eBAY. Statistics show a significant 100 million user increase over a span of 8 years. Coming to some fun figures, eBAY's gross merchandise volume (GMV) was around $17.9 billion dollars in 2017 and through advertisements, eBAY additionally made around $3 billion dollars.
eBAY is also used as a platform for marketing purposes. For example, Smudgy Monkey - gifts and accessories, has used eBAY to advertise its products. Turns out that it was a great deal and their revenue increase was about 96.44%. As you can see, eBAY is popular, easy to use, simple to set up, and, has a huge market. Do you want to know how to make a website like eBAY? If your answer is yes, continue reading carefully.
First, why build a website like eBay?
Auction-related commerce has a long and deep history, but nowadays, most of it is replaced by online auction. It is easier, faster, and does not require the person to physically be present.
Traditionally, those auction items are exquisite and not things to use daily. On the other hand, you can buy or sell anything ranging from a book to a table. Some other reasons why building an auction website is profitable:
The main aim of the website is for others to sell and buy and not for you to set up a business (you don't own any product).
You are looking for quick ways to earn a huge following and big revenues.
You have a basic idea of developing a website and you do not want to spend a large amount of money.
Customer loyalty is what you seek.
Expanding the site is easier because of modern platforms and easier technicalities.
Most of the times such websites are developed due to a hobby or as a way to pass time. Some sites turn out to be good and useful and become a business. However, there are many problems to which an auction site is a perfect solution.
For example, when your online business is going down, you can use eBAY to increase sales. As a customer, this is an easy way to sell out the used electronic items, cars, or books. This way, things will be reused instead of going into the trash. Also, eBAY provides an opportunity for working-class people to own used-branded things and buy daily use items at a cheaper rate. Thus increasing the quality of life.
Two business models of online auction software like eBay
An auction website has a typical structure which must be followed. Here we will discuss some models and the most important parts that the website should contain. There are a few principles too on which the website model is created:
The first model is an auction website where there is a fixed bid and the customer cannot change the bidding price. The product will be sold at that fixed bidding price. People cannot really bid for the product at a higher price.
The next model is based on how far the bidding goes. This is similar to traditional offline bidding. Customers will start with a basic price but the product will be sold to the highest bidder. In this case, the bidder hides his/her identity and the bidding is done by some special application (also called proxy bidding). The software gets all the information about the bidding product and the price, and bids on a person's behalf.
You may choose any of the models while building your auction website. The model will affect the software to be used and the coding type. But other than that, everything is quite similar. Also, the revenues generated will depend on these auction website models. Next, we will show you the important features of an auction website!
Secure payment gateway
When creating an online auction website, you need to choose a secure payment gateway. Since nowadays there are many examples when personal bank data being stolen.
For clients, who want to develop an online auction software like eBay, we offer the following payment gateway options with advanced security: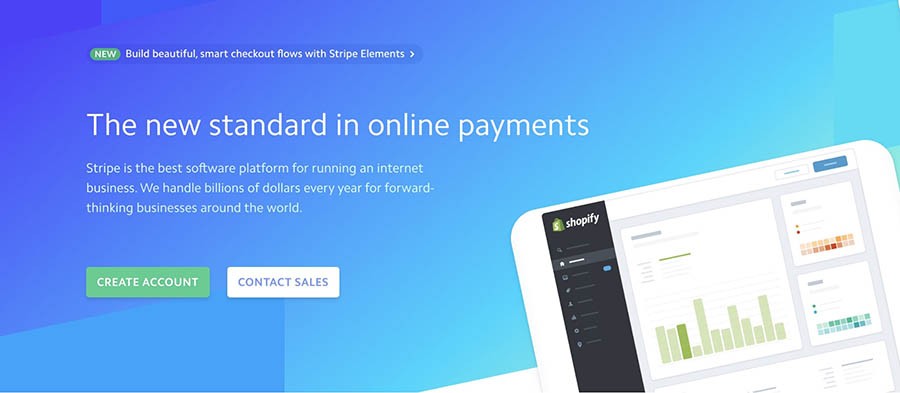 Stripe
This is a secure, customizable, quick, and easy-to-setup payment gateway that allows businesses to easily view sales data and analytics in real time, providing insight that can help you refine and improve operations for increased effectiveness and growth.
Price: 2.9% + $0.30 per domestic transaction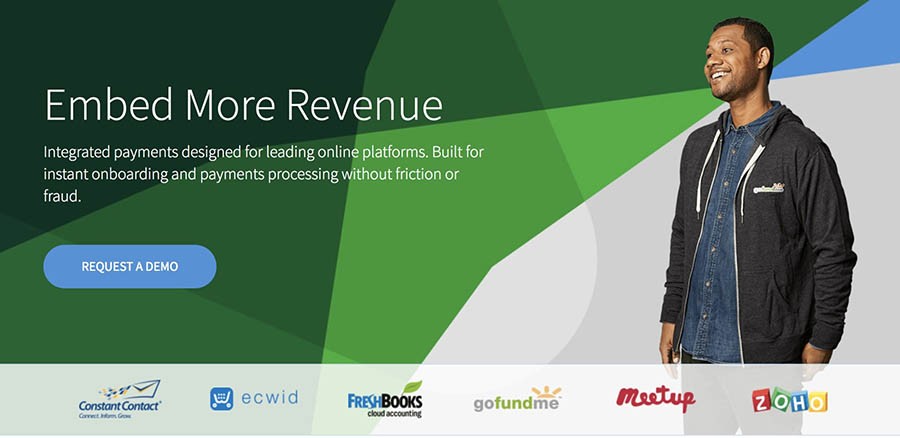 Authorize.net
This payment gateway was created for small-to-medium-sized businesses. It includes an extensive list of acceptable payment options, as checks and mobile payment, and provides Advanced Fraud Detection Suite, a free safety service.
Price: 2.9% + $0.30 per transaction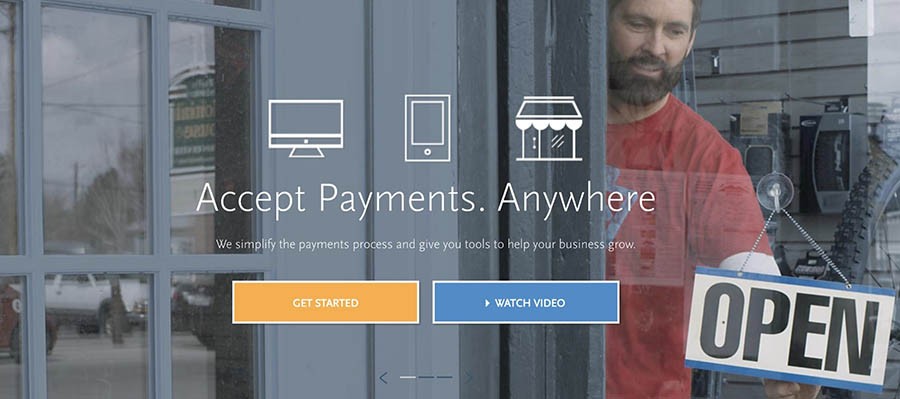 WePay
This is the best option for those who want to launch an international marketplace because this gateway allows receiving payment from both international and domestic customers. In addition, it offers modern payment options, like Apple Pay and Android Pay.
Price: 2.9% + $0.30 per transaction
Online Chat
When creating an online auction software like eBay, you need to provide fast communication between sellers and buyers. Why? Because sometimes customers want to receive additional information about the product. Or the sellers are not sure about the buyer so they need to communicate before making a deal. You can integrate a direct messaging app, online chat or a helpline where the person with doubts can leave a message. When you create a website like eBay, make sure the messaging system is fast, safe, and responsive.
Images
This is the crucial part of your website because buyers will take the product based on the photo. Your website should be accustomed to photos of a different quality that will be uploaded. The website must be optimized and feature the rules for uploading the types of files that can be displayed well.
It is a good idea to develop an application (with attractive design) so that the website will appear optimized for smartphones. Pictures are the basis of advertising. The better the pictures, the better the sales. Make sure that there are multiple pictures of the product.
Email marketing tools
Once you created a site, it is time to advertise it. And the best way is to use automated email marketing tools.
Below we share our favorite tools, used in our previous projects:
MailChimp
This tool allows you to send drip emails to follow up based on website activity, abandoned carts, activity or inactivity, and much more. In addition, it has for tons of integrations and an all-in-one solution for inbound campaigns.
Price: Starting at $ 14,99 a month
MailerLite
With its drag & drop editor, you can easily set up beautiful email marketing campaigns in minutes. Moreover, you can personalize, segment, and automate your campaigns using MailerLite's advanced targeting features, and their optimization features will ensure that your campaigns are performing their best.
Price: Up to $50 per month
Constant Contact
This tool is the best for beginners since it has a user-friendly interface and offers quick and easy setup. It's user also like this tool for world-class support, extensive online training, and webinars to help you achieve success.
Price: Starting at $ 20 /month
Also read: Top 4 trends in email marketing
Steps of creating a bidding site like eBay
It is important to fulfill certain steps and have some basic understanding in order to build a website like eBay. At this point, you might have many ideas, but you don't know how to start an auction website. This step-by-step tutorial will give you some suggestions.
To be successful, advertising and marketing are needed. Here is a list of things you need to do first to make an auction website; after you've created a plan which includes:
Researching and contacting experts to clear up any questions,
Making a site-map and determining a development plan,
Checking and choosing a platform or hiring an expert-development company.
Let's go through the steps, including the cost to give you an idea of how the pricing will be done.

Step 1: Get the domain name
Domain: After you've chosen a platform or you hired a company that would help you with that, you should start choosing a domain name. You may get it for free (as a trial) but the main name has to be bought. The cost of the domain name to build a website like eBAY varies but the basic one costs around $1to $4000 per year. It represents the name of your site so people can find you easily.
For example, the domain, EBAY.at, according to Forbes, might cost up to $8-$10 per year from GoDaddy. Well, this first step is not that expensive. On Quora, ask the question "which domain is the best for an auction website?" And the answer was a three character domain. Remember, this domain name plays an important role is the success of your business.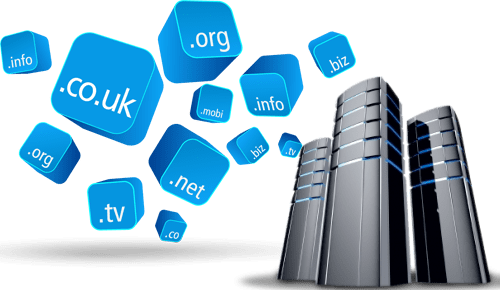 Step 2: Get the web hosting account
Host Account: You also need an account where all the files uploaded will be stored. That is called a hosting server. There are different types of hosting that can be bought:
Shared - this type of web hosting is owned by several users who use the resources while paying less money. It can be as cheap as $5 per month. Examples of hosting shared plans and their sources are:
Bluehost: $2.95 per month,
iPage: $1.99 per month,
A2 hosting.com: $3.92 per month.
Exclusive - of course, this is the type of web hosting that is the best for a person who does not want to be bothered by other people. All the features like memory, bandwidth, and suggestions are all for you to use. The price is higher for this type of hosting account (about $100 or more).

Step 3: Create a design
Designing is an important part of any website. An auction website is not an exception. Web-designing has taken a turn and now the concept of web designing has completely changed.
The type of design depends on the purpose of the site and on the developer. In order to design a layout, you need experience in HTML. You may check different Youtube videos and learn the front-end first.
Also, you may decide to use other types of programming languages like Python or JAVA. Java is stable and is preferred, whereas Python is a relatively new programming language and is similar to the English language - everyone is starting to use it worldwide.
There are various site designers available who will make sure your landing page looks and feels great. Hiring a professional team and the designing process may cost you $1000 to $10,000 depending on the level of experience and the requirements of the site.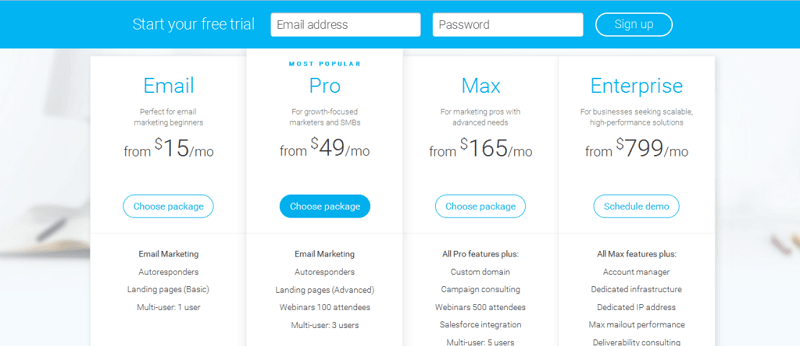 Step 4: Begin development process
Development is a continuous process which never stops. Creating the code, adding pictures and text is not enough for an auction site.
Development is a broad term under which many tasks are included, like client-side scripting, or security installations. This step takes more time as compared to others because you need to figure out network issues and scripting problems along with correcting them. That is why it is a progressive process.
The price of the work varies. If you decide to buy a template on which you will make changes, the price range is $300 to $1000. However, if you want it custom made by a website builder, it is important to know that firstly it will be expensive and it could take more or less time depending on what the needs are. The cost range for a custom web development task could be $5000 to $20,000.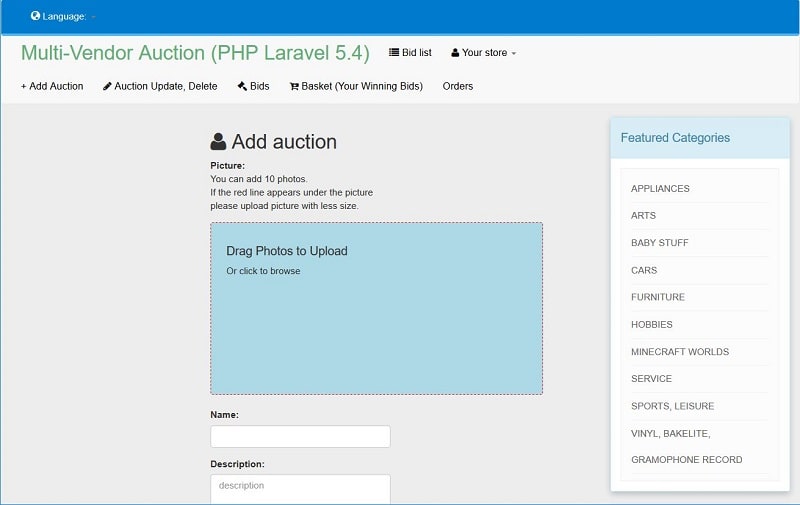 Step 5: Add content
Web content basically refers to the text or pictures that will be shown on your website. People are so woven into design and development that few pay attention to content. We would clarify some points regarding the text and images that you will use:
Text - font size should be big enough to be readable, and the font selected should be easy to read. Put the text into smaller paragraphs, the text should be relative to the purpose of the website, and make it short.
Images - add good quality (HD) pictures, more pictures than text, In an auction site the images represent the product (they should be clear and attractive).
Content development is free if you decide to do everything on your own. But if you want to hire a content creator for the site, the cost changes. Of course, the price differs but the main range is $500 to $1000 per month, or you may negotiate to pay for separate blocks or content.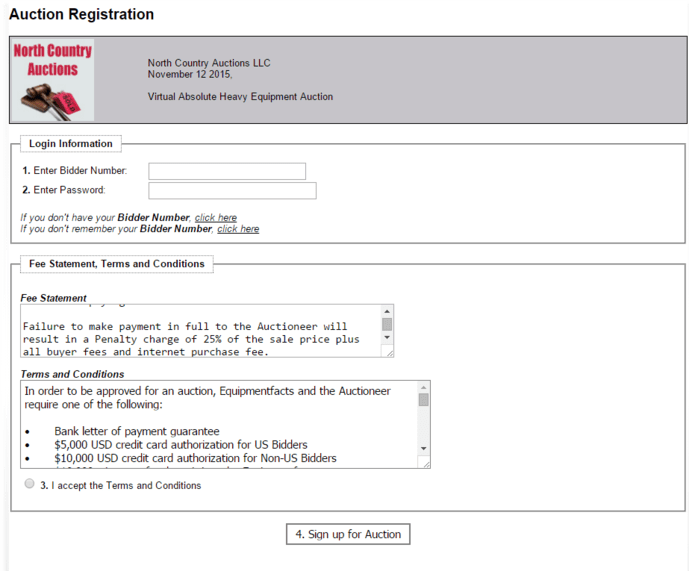 Step 6: Pay attention to the online payment authorization
Certificate for online payment: You will need a certificate otherwise you cannot receive any online payment (which is your biggest source of income other than advertisements). It is also required to be SSL authorized. This certificate has to be bought and the price range is $150 to $700 per year.
The price differs depending on the type of certificate you buy. Different services may give up to 5 different types of certificates. If you want a guarantee, you need to pay extra money. This is where things start getting a bit expensive.
Also read:
7 B2B eCommerce Payment Systems in 2021
How to Integrate a Payment Gateway in Your eCommerce Website
Step 7: Install add-ons
Additional features: To turn your site into an auction one you need several other things. They are referred to as add-ons. They enhance the functionality and add more features to the existing interface.
For example, people who want to open an online shopping site would require an e-commerce add-on which will let the developer do things like "add to cart", "pay online", "comment" or "subscribe". Similarly, an auction site should have add-ons like "verification service" or "analysis" available.
On the other hand, plugins are additional tools that increase the capacity to customize the site according to demand and supply. You can find special auction plugins available on the platforms. The price range varies from $10 to $500. Yes, the price range is huge because of the variability in the type of add-on or plugin and the website.
Additionally, auctioning sites have several different features like:
Shopping services,
Verification of the bidder as well as the seller,
Messaging platform,
Comments block,
MailChimp email tool,
Analytical tools,
Social media blocks,
Advertising support, etc.
If you are looking to create an e-commerce website, the add-ons cost ranges from $200 to $500 per month.
Relevant: The Benefits of Magento Custom Module Development
Step 8: Launch
Are you ready to launch your website? You finished all the development steps, but there is one more crucial step we missed - testing. It is a tool everybody should use to test their site.
Basically, it shows how well the website is working and if all the features that were added are operating within limits. The testing will bring out security issues and bugs that clients might observe when released into the market.
You will get real suggestions and advice from everyday people (common users), and you can make changes accordingly. Launching the website is not enough, you need to maintain the website too for which the price is around $500 to $2000 per month.
Related:
Checklist: How to Launch a Successful eCommerce Website
How to Launch a Successful Online Store in 2021
Best Online Auction Software in 2021
How to Start Online Real Estate Auction in 2021
How to Create Online Car Auction Sites in 2021
Step 9: Advertise your website
Promotion: You may promote your website for free on social media, e-commerce marketplace, or email advertising. Social media advertising takes time and may not lead to fast consumer registration. In order to create a website like eBAY, you need to use wider promotional options like paid advertisements.
You may pay certain bloggers to advertise your website or special agencies who specialize in promotional activities. To advertise using specialist, you need to increase your budget by $1000 to $150,000.
Table for price policy
Characteristic

Price

Domain

$8 - $10 per year

$300 - $400 per year for an exclusive domain

Host

Shared: $60 per year

Exclusive: $1200 per year

Design

$1000 - $10.000, the price depends on the complexity

Development

Using templates: $300 to $1000

Custom made: $5000 to $20,000

Content

$500 to $1000 per month

SSL authorization

Without guarantee: $150 - $700 per year

With guarantee: $500,000 - $1,500,000 per year

Add-ons

$120 - $180 per year and prices go higher - it depends on the quantity

Launch

If you are creating an auction website yourself: the total cost will be less of course. It may start from $25 per month (paying for the platform which includes a basic plan). If you want to add more features, add better design, etc., the cost may start from $250 per month and go higher. Time took - months to years.

If you hire a web development company: the same site would take between $2000 to $50,000 for a created site, depending on the website. Time took - weeks to three months.

Advertisement

$1000- $150,000 per year
Note: a site development company is responsible for the process and will continue maintaining it for you as well. They are professionals which means they are experienced enough to make a great website from scratch. A slightly higher price for a much better website created in less time is preferable. The company will make changes when bugs are found in the way the site is functioning.
There you go; that was a quick summary of the development and pricing strategy for an auction website. Nowadays, templates and platforms are available which makes site creation easier and faster.
Using templates though, you end up paying a good sum of money each month. You might as well pay the same amount of money, or even less, and get a professionally created website from experts. For a slightly higher price, you may get the same website (or even better), with fewer problems, maintenance, and testing. The experts have experience in auction site development, and they would know what type of coding or color scheme works well.
Conclusion
If you still are doubting yourself in your head with those great ideas of how to build an auction website, it is time to bring it out on paper and work on it. You should jot down those ideas, do some research, and make your website a reality.
What you need to set up an online auction website is mentioned along with the price. You can start using such platforms as Magento or Shopware because they give good plans, more options, reasonable prices, professional themes, and good site templates.
If you need any assistance regarding an auction website, have questions, doubts or need help, you can contact Dinarys. Our professional programmers and experienced software developers will make sure your site attracts many customers and gets more followers like eBAY. If you need support during the first few steps to create your own auction website, we're one click away.
Want to read more
Get fresh articles, news and case studies to your email firstly
Related articles