Best Magento shipping integration: different ways towards a common goal
Main / Blog / Best Magento shipping integration: different ways towards a common goal
Content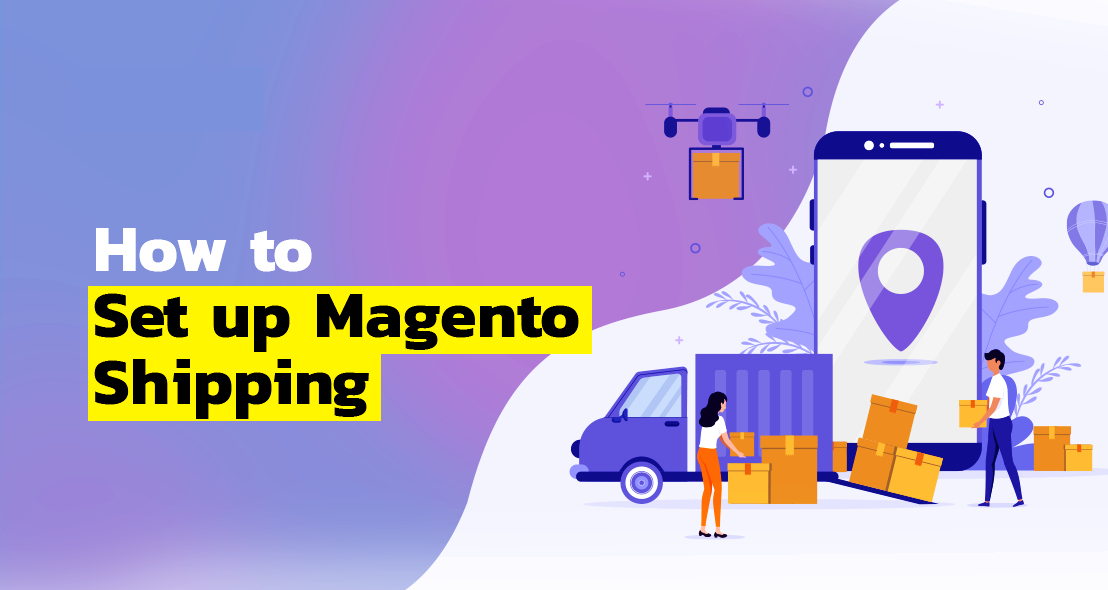 Image Source: belvg.com
Statistics show that e-commerce will have 2.14 billion buyers in 2021. In other words, approximately 27.2% of the world's population will shop online. The main reason for this is free shipping.
Buyers want a simple, intuitive process with guaranteed, fast results and problem-free returns. About 46.5% of SMEs say free shipping increases their profits. Magento is a full-fledged open platform with lots of different features, and shipping is one of the key ones among all of them. This is why Magento shipping integration is so popular.
You can find out how to integrate shipping API in Magento from a special section of the platform's official website. And Dinarys company, a recognized expert in this field, will provide you with quality advice and support.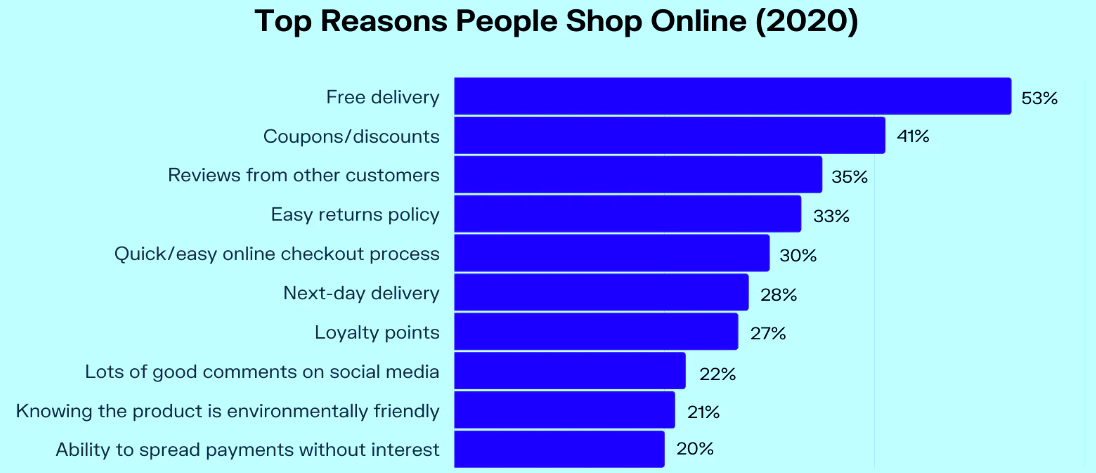 Image Source: oberlo.com
Magento 2 Worldship Integration
According to conducted research, more than 90% of customers consider a variety of delivery options very important. In order to attract new wholesale and retail customers, it is necessary to provide them with a sufficient number of global shipping options from which the buyer can choose. As a rule, we are talking about large companies with a good reputation, such as:
By default, the Magento platform is connected to the main shipping service providers, which greatly simplifies the Magento 2 shipping integration process.
How to integrate Fedex shipping in Magento
FedEx provides worldwide ground, air and cargo shipping. The company was the first to implement a package tracking and location update system, and is known for its high speed of delivery. Perhaps this is why Magento Fedex shipping integration is the most frequently used one.
How to integrate Magento with FedEx shipping system
Do the following steps:
Open the FedEx Developer Resource Center and create an account.

When creating your account, open FedEx Web Services, go to FedEx Web Services for Delivery, and click the Develop and Test Your Application link. Then submit a request for a test environment. You will see a link "Get a developer test key". Open it and fill out the form. After submitting your application, you will receive an email with all the details. Paste the test account number into the Account ID field in the FedEx configuration section, just as it is shown in the picture below.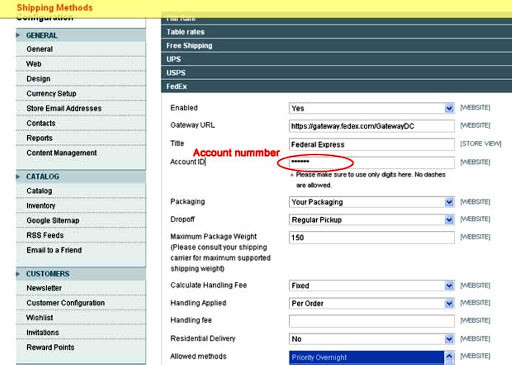 Image Source: inchoo.net
After successfully testing your application, go to the FedEx Developer Resource Center to get a working key.
How to integrate Magento with DHL shipping system
DHL is Magento's leading shipping partner. The company offers three proprietary extensions for functionality increase. Integration is carried out in 4 main stages.
Stage 1. Connecting DHL.
From the admin sidebar, select "Stores", then "Settings", and "Configuration".

Go to "Sales" and select "Delivery Methods".

Expand "Extension" under the "DHL" section. If necessary, clear the "Use system value" check box to change the following settings.

Allow the checkout (check the "Yes" box).

You can accept the default gateway url. If DHL has provided you with an alternate address option, please enter the address.

Enter the credentials provided by DHL (Access ID, Password, Account Number).
Stage 2. Content type settings.
In the Content Type list, select an option that describes the type of shipments and processing fee parameters and the method you want to use for calculation.
In the Processing Applied field, select how you want to charge the processing fee (per order or per batch).

In the Processing Fee field, specify the amount to be charged. If the fee is based on a flat fee, enter the amount as a decimal. If it is a percentage of the order amount, indicate the amount as a percentage then.

To allow splitting the total weight of the order, select "Yes" in the Split order weight field.

Set mass units

Set the size of a typical shipment. If you selected Specific, you can enter the height, depth, and width in centimeters.
Stage 3. Choosing the allowed delivery methods.
Mark the country of dispatch.

In the Readiness time field, specify the time after which the parcel will be ready for shipment after ordering.

If you want to provide free shipping, set its parameters: method and amount threshold. In the Free Shipping Threshold field, enter the minimum order amount.
Stage 4. Choosing the allowed countries for delivery.
When shipping to specific countries, please select each country from the list.

Set the display method if dispatch is not applicable. Set the Debug option to Yes to generate a log file with detailed shipping information.

In the Sort Order field, enter a number to determine the order in which DHL appears in the list with other shipping methods during checkout.

Save the configuration.
How to integrate Magento with ShipStation shipping system
ShipStation automatically syncs and updates Magento orders, helps sell across multiple stores, and supports post-shipment invoicing.
Note that worldship Magento compatibility is no longer supported with versions 1.x and 2.0-2.2 and the Shipperhq Magento add-on is not available for these versions. To install Shipperhq, please update Magento to 2.3+.
Magento shipperhq setup
To use all the pros of the Shipperhq Magento 2 extension, install and enable the Auctane extension. Next, generate an API key that will be used by ShipStation to connect Shipperhq Magento to your marketplace:
Download the Auctane-ShipStation module and extract contacts to your Magento folder.

Log in to Magento as an administrator.

In the Tools section, open System, then Cache Management.

Select Clear Magento Cache.

In the System section, select Internet Setup Wizard.

Select Component Manager or Extension Manager and go to the Manage Components section.

Go to the Auctane_API module and select Enable.

In your Magento admin panel, go to Stores, then ShipStation, General Settings and click on Create and Save API Key.

Log in to your ShipStation account and open Settings.

On the left sidebar, select Sell Channels, then Store Settings.

Click Connect Store or Marketplace.

Find your Magento block and select version 2.3+ in the dropdown list.

Enter the API key generated in the ShipStation module settings in Magento.

In the connection window, enter the URL of the store.

Click Test Connection. Modify the custom status mappings as needed.

Click Connect.
UPS Magento 2 integration
UPS shipping works in Magento 2 integration by default, but you can take advantage of the functionality extensions. UPS® Digital Connections will connect your business with a wide range of technology partners with discounted digital solutions. There is also financial support offered to users.
UPS Magento integration is done in three steps:
Contact the UPS specialist to be able to participate. Review and sign a minimum shipping income commitment agreement.

Receive an email with an authorization code. Use the funds within 30 days.

Select and confirm the solutions for your business needs. Provide the supplier with the UPS authorization code.
You can find out how to setup UPS Magento on a shipping service website. Please note that for correct operation you will have to regularly update UPS Magento.
ShipperHQ Magento 2
You can extend the capabilities of UPS with ShipperHQ's customizable features ─ UPS Magento extension:
Delivery date and time.
Address verification.
Shipping rules.
Exact dimensional packaging.
To increase customer satisfaction with convenient options and high transparency of Magento 2 worldship option, you need to:
Contact your UPS representative to see if you are eligible to use UPS® Digital Connections.

Register a ShipperHQ account.
Now on the Shipperhq Magento 2 price. UPS® Digital Connections ShipperHQ offers three two-year license options at significant discounts to US merchants. Each license supports UPS Magento services only and includes all features of the selected subscription plan. If you don't have enough funds, you can make up the difference with a direct payment to ShipperHQ Magento 2 version.
USPS Magento integration
USPS is integrated into Magento shipping methods. To start using, you need to:
1. Create a USPS Web Tools account. Once registered, you will receive your user ID and test server URL.
2. Enable USPS for your Magento extension store and set up the configuration similar to the one used with UPS.
UPS vs USPS
UPS and USPS differ in more than just one letter in their names. USPS Magento 2 integration is often a better choice for smaller shipments which are lighter than 13 pounds. The UPS is more profitable for delivery of large and heavy loads. Magento 2 UPS worldship also has excellent tracking, but does not offer free shipping on Saturdays.
USPS Priority delivers packages within two to three business days, while UPS Ground usually takes 2-3 weeks. The service offers boxes with a flat rate, allowing you to ship multiple items in one.
When comparing UPS vs USPS, pay attention to their price tables. UPS is often more expensive due to fees and surcharges, but it offers a wider range of services. If you need a minimum price, integrate USPS Magento then.
Magento integration with shipping tracking
The Shipment Tracking plugin automatically tracks every shipping using the tracking API AfterShip or Trackingmore, and provides shipping information to both store administrators and buyers. It connects to the API every 15 minutes and notifies customers by email after any change in delivery status.
Free Order Status & Shipping Tracking Extension plugin allows you to track the stages of the shipment and the delivery process. The extension gives detailed shipping information for UPS, FedEx, USPS directly from the Magento 2 store.
Using Magento integration with shipping tracking, customers can check their order status by entering order number, email or phone number. Administrators can enter UPS, USPS, and FedEx tracking codes to mark the order as shipped.
Conclusion
The delivery strategy should be built in a way that the cost of order fulfillment does not exceed the profit from the order itself. The perfect shipping method should be manageable, fast, affordable and responsive to all the business requirements.
Creating a custom delivery method is the most optimal solution for organizing the proper delivery system. Contact our specialists if you are looking for a professional system. The Dinarys company will help you improve the processes of Magento worldship integration using modern software solutions.
Want to read more
Get fresh articles, news and case studies to your email firstly
Related articles