How to Grow Shopware in 2021
Shopware Jun 14, 2020

Main / Blog / How to Grow Shopware in 2021
Shopware is one of the most popular platforms for creating eCommerce solutions in the world.
Its 5th version is currently preferred by over 800,000 users worldwide. The largest concentration of Shopware websites' owners is in Germany since it is initially a German product.
In recent years, however, customers from the USA, Canada, Australia, as well as from Western Europe have grown to appreciate the framework a lot. In nature, this is an open-source PHP solution for building interactive interfaces.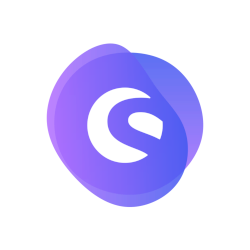 Image Source: camo.githubusercontent.com
Let's dive into the topic further and explore what version 6 of the renowned platform has to offer as compared to its predecessor as well as how exactly you can use Shopware to grow your business online
Shopware 5 - World-Renowned Use Cases & Impeccable Set of Feature Out-of-the-Box
Did you know that Shopware was used in the 2000s to establish the online stores of such famous brands as L'Oreal and Segway? This is not surprising given the truly impressive functionality that the 5th version of Shopware offers (and the 6th version extends). Let's take a look at some of them:
SEO & promotion
Both versions of Shopware (5 and 6) feature a default SEO module that offers some of the most powerful tools for search engine optimization and promotion in the Google search engine up to date.
Partnership & loyalty programs
Shopware provides the ability to generate affiliate links and build various configurable loyalty programs. In general, all that will help you attract even more potential buyers to your eCommerce.
Integration with top payment systems
Shopware smoothly integrates with popular payment gateways such as PayPal, Stripe, Braintree, and Skrill. Moreover, the platform supports seamless integration with Microsoft web services, including the popular WordPress CMS, and works great with numerous APIs.
Also read: Shopware Payment Gateway for Your Business
B2B functionality
Shopware has always had a special package of services for those who lead a business in B2B format. It includes a customizable cost management panel for your eCommerce users, dozens of themes that users can customize, a designer interface for the creation of e-stores itself, and more. You can easily build an efficient Shopware multi-vendor marketplace!
GDPR compliance
Both platform versions were developed in strict accordance with the GDPR policies that are currently in force in the EU. This means that you shouldn't worry about the privacy of your and your online store users' personal data.
All in all, that list is quite enough for Shopware 5 to take a leading position in the German market. However, the team standing behind the platform decided not to stop there and completely redid the core of Shopware, releasing a new version. Let's make a brief overview.
The Main Shopware Grow Method - Benefits of Version 6
Shopware 5 and Shopware 6, despite the similar appearance, are largely different in nature. First of all, Shopware 6 has a completely rewritten the core based on Symfony (it has become even more high-performance). In addition, the platform is distributed under the MIT license. The API-first approach is also practiced here, which means that the integration options are much more extensive as opposed to the previous version.
The admin area in Shopware 6 was created on Vue.js, a simple and fast framework that can may as well soon replace React and Angular. Let's discuss all these innovations in a little more detail.


Image Source: docs.shopware.com
Updated admin panel
The new admin panel is built on the ultra-fast Vue framework. It has become even more intuitive, responsive, and minimalistic at the same time. Everything is very plain and you can stop building your own e-store or even Shopware marketplace (if you purchased the B2B Suite) right away.
Voice modules
Integration with voice APIs available in Shopware 6 allows you to implement various solutions for finding and introducing customers to the brand. All of these things help enhance the overall level of user experience and make your eCommerce more personalized.
Extra sales channels
If you need to boost brand awareness and get more ways to distribute your products, you can most beneficially use Shopware to grow your shop online.
You can connect a huge number of communication channels with potential buyers to your eCommerce, whether it be social networks, joint marketplaces or any other resources where users interact and browse. Using all the integrations you get, you can certainly add recognition to your brand and increase user loyalty.
Simple usage of Shopware to grow data
It doesn't matter what goods you fill your trading platform with, and from which devices users browse it. Thanks to the universal graphical interface of Shopware 6, you can create a unique, modern design for your online store, without even knowing the basics of web programming - everything is done simply by selecting the necessary options, toggling settings and parameters in the admin panel.
This provides an enhanced level of user experience, so the Shopware 6 team decided to separate it from the old version of the Shopping Worlds interface, switching to the fresh solution called Shopping Experience. Now, each page of your store has become even more convenient to set up and adapted to modern requirements for layout and color content.
Even more customizable options for business
The Rule Builder feature, which your Shopware grown website can certainly use, will allow you to customize the rules and policies of your store for any, even the most non-standard business niches.
You can set your own formulas for the formation of the final cost for both individual and bulk products, set the delivery costs, assign different tariffs to certain groups of customers, and much, much more. Most importantly, you absolutely do not have to struggle with the code!
Multilanguage support & global market introduction
A cherry on top from the Shopware 6 team: thanks to multilingual support and improvement of search engine optimization algorithms, your online store is now easier and more optimized to enter the international market! You can set prices in several currencies, apply various legislative restrictions to certain groups of goods, assign optimal sales channels for each version of the store, and even calculate taxes!
How to Update Shopware?
If you think it's time for your eCommerce to grow, a Shopware 6 tutorial to help you update a store based on Shopware 5 can be put into a couple of sentences.
Shopware grow tips
Just Use Migration Assistant
The whole process of moving your online store from the old version of Shopware to the 6th is enabled by the Migration Assistant. Be sure to make sure which plugins are out of date - during migration, some of them will also have to be updated.
Grow Shopware 6 for free
Note that some features announced for the 6th version of Shopware are already present in Shopware 5.6. Therefore, you can test them even before migrating your online store to experience all the nuances and benefits for yourself.
If you decide to fully switch to Shopware 6 features, you can download the free version of this platform from the official Shopware website.
Also interesting:
Shopware Cloud And Dockers
Shopware SaaS
Shopware Monitoring
Shopware PWA
Shopware Enterprise
Summary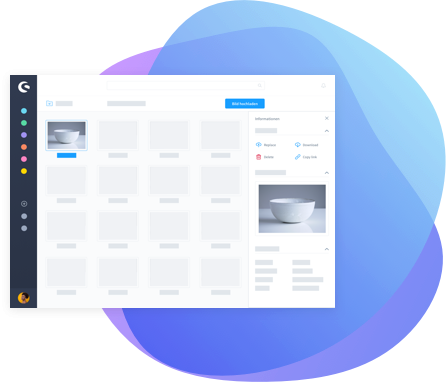 Image Source: docs.shopware.com
If you decide that it's time for your Shopware-based eCommerce to grow, Shopware's 6th edition will provide you with even more cool opportunities to optimize your online business. So far, this platform is not as popular in the United States as Wordpress or Magento, but we can safely say that it may as well give you more efficient business developing capacities than both of those.
And, by the way, If you don't want to go through the whole Shopware 6 documentation figuring all the nuances to do the best you can, just contact us and we will deal with your project with a good share of professional, experienced input!
Want to read more
Get fresh articles, news and case studies to your email firstly
Related articles