E-Commerce
Jan 19, 2023
Top 8 Supply Chain Innovations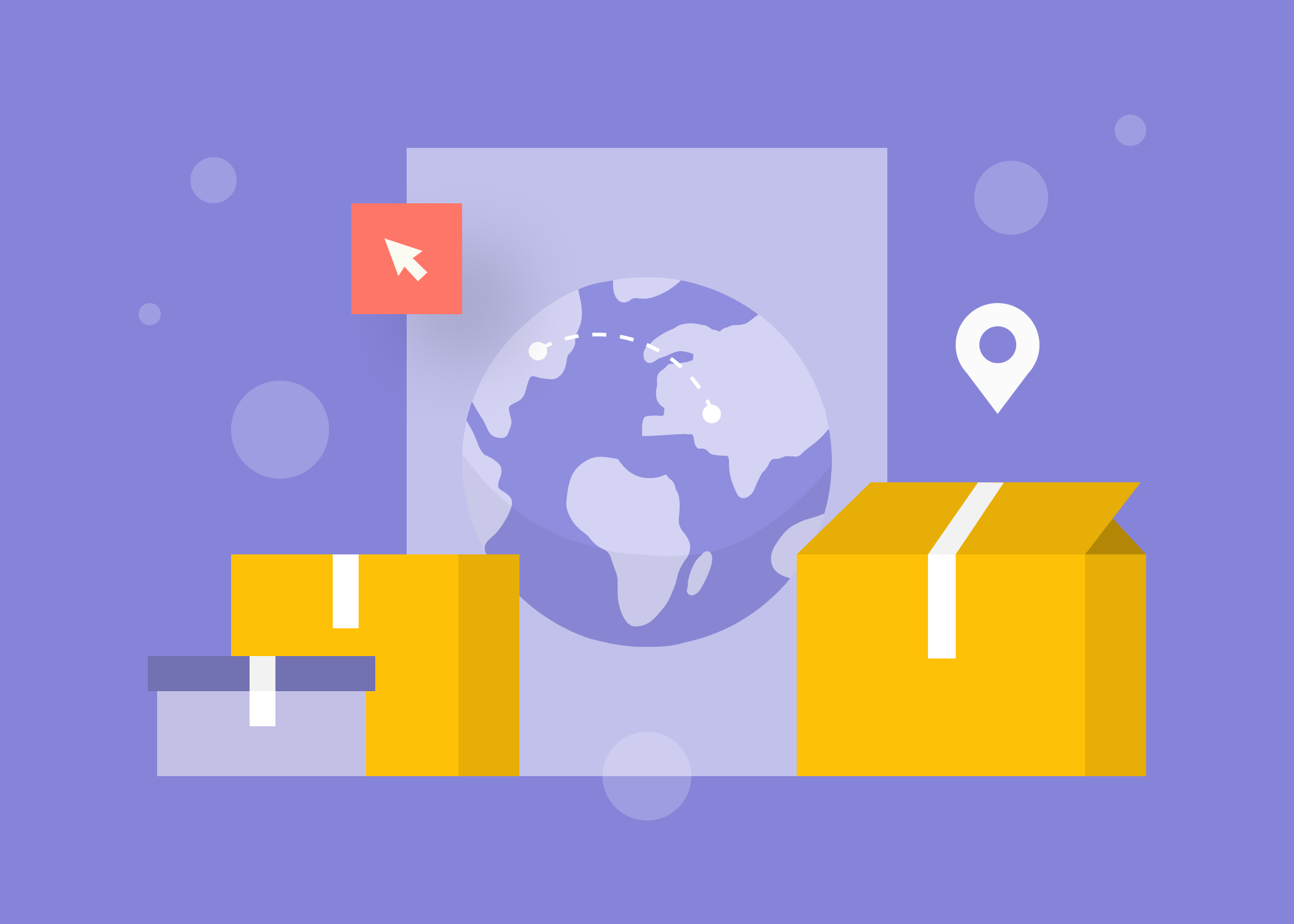 Content
Information technology is rapidly developing and directly impacts the management of the commercial supply chain. Because of the availability of different e-commerce tools, supply chain digitization is a must. What are some other trends in the field of supply chain management? Keep reading to find out.
What Is a Supply Chain?
A supply chain refers to the steps required to deliver the final product to the end consumer. The supply chain covers several activities, starting with the transformation of raw materials into finished products and ending with their distribution.
"Supply chain management" is often used interchangeably with "supply chain logistics." For clarity, we will distinguish between the two terms. Supply chain management is a more comprehensive process that encompasses sourcing or manufacturing, transporting, storing, and selling products. In contrast, supply chain logistics refers to the movement and storage of goods within a supply chain.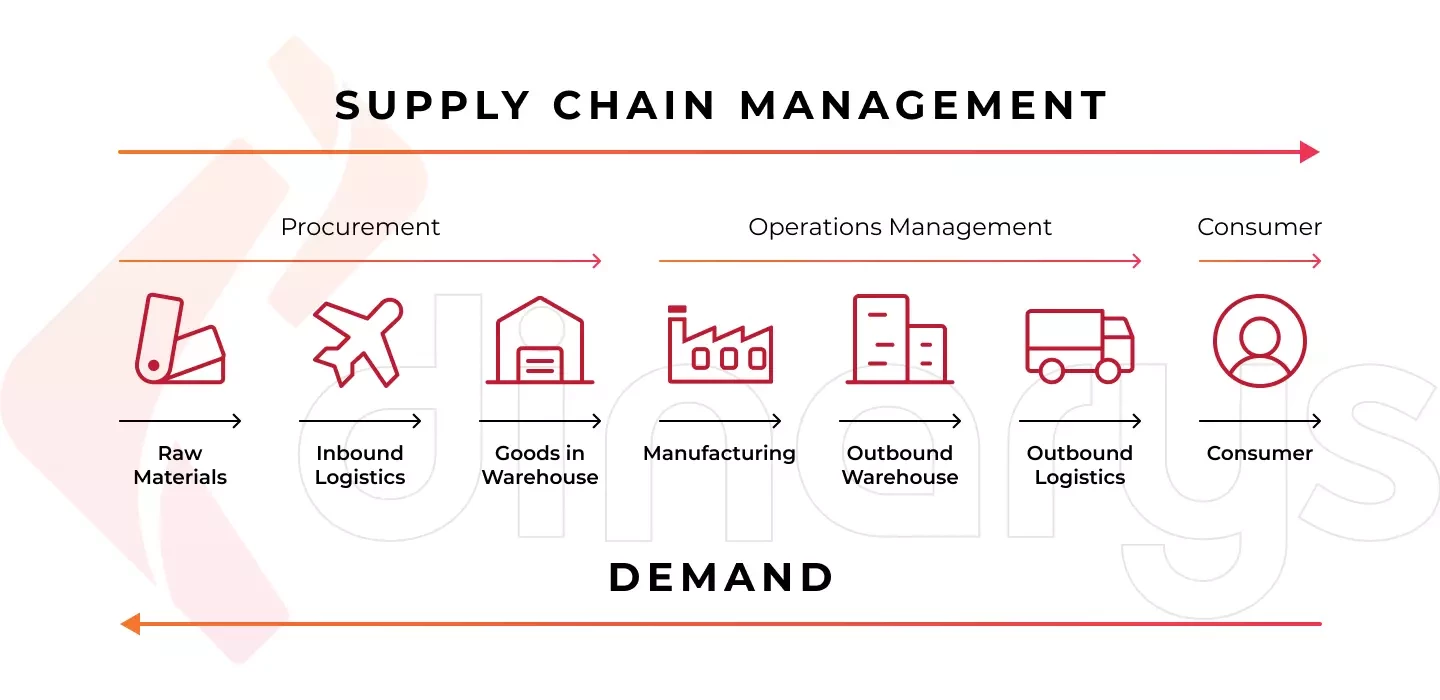 The strategic importance of supply chain management in e-commerce
Supply chain management is a core activity for coordinating products across partners until they reach the store shelves. Therefore, an accurately planned and fully visible supply chain is key to customer satisfaction and increased profits.
The following reasons explain the strategic importance of building innovative supply chain solutions for e-commerce businesses:
Full visibility of stock. Supply chain management is a complex process, especially for enterprise-level businesses. Implementing a coordinated supply chain management strategy allows businesses to control shipments and returns and balance their stock to prevent too little or too much inventory.

Customer satisfaction. Effective supply chain management helps merchants track product availability, ensures that customers receive their orders on time, and prevents situations when customers order an item that becomes unavailable. This latter issue greatly disappoints customers and makes them turn to competitors.

Enhanced cooperation with suppliers. An established supply chain management process simplifies sourcing and procurement and allows merchants to compare suppliers and make effective decisions.
Key Innovations in the Supply Chain
The various innovations in supply chain management can take your business to the next level. We explain several of these innovations in the next section of this article.
Supply chain digitization
Supply chain digitization uses digital technology to streamline processes within supply chain operations. With the rise of e-commerce, businesses must automate as many business processes as possible, so automation of supply chain management is an inevitable step for most businesses.
What are the benefits of supply chain digitization? First, it allows businesses to completely automate manual tasks, which subsequently accelerates supply chain operations and reduces the possibility of human error. Second, supply chain automation can synchronize all operations and centralize them in one location to ensure full process visibility and management.
Omnichannel Supply Chain Management
More e-commerce businesses are currently moving toward omnichannel retail. This practice combines the benefits of different sales points, including brick-and-mortar stores, mobile-based options, and web platforms. The primary difference between omnichannel and multichannel marketing is that the omnichannel approach connects all touchpoints to guarantee a superior shopping experience for customers.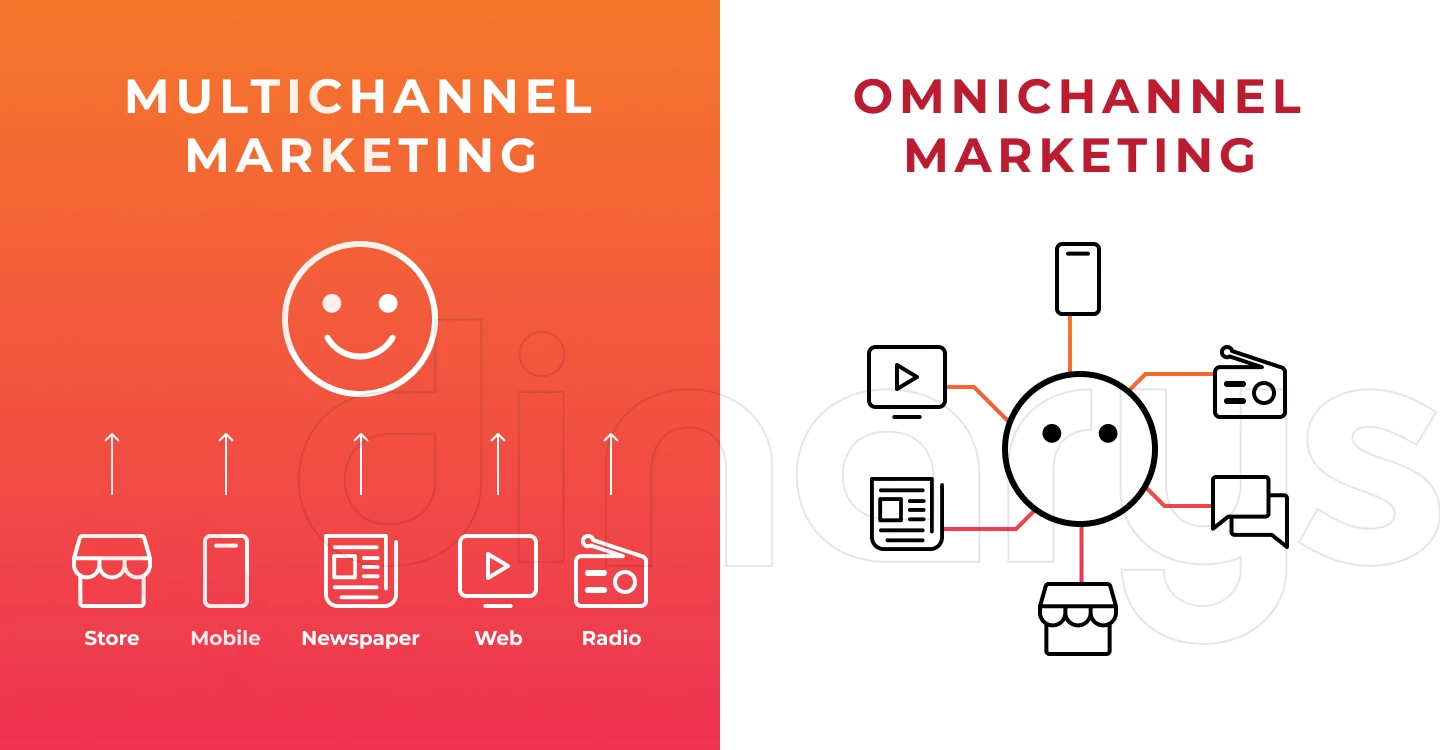 The demand for effective interaction among various touchpoints requires supply chains to adjust to the realities of the modern market. Thus, to achieve agility and flexibility, it is essential for businesses to re-engineer their supply chains. Contact us, and we can assist in building an effective omnichannel supply chain network structure.
Cloud Supply Chain Solutions
Another innovation in supply chain management is the use of cloud supply chains. Supply chain cloud computing brings together infrastructure and technology and increases agility and data visibility. Additionally, using the cloud can help organizations achieve better results in reducing costs and deploying new applications.
Carbon footprint emission reduction is also an important factor in the decision to move supply chain operations to the cloud. According to a study by the International Data Corporation, the optimization of IT infrastructures can reduce around 1 billion tons of carbon dioxide by 2024.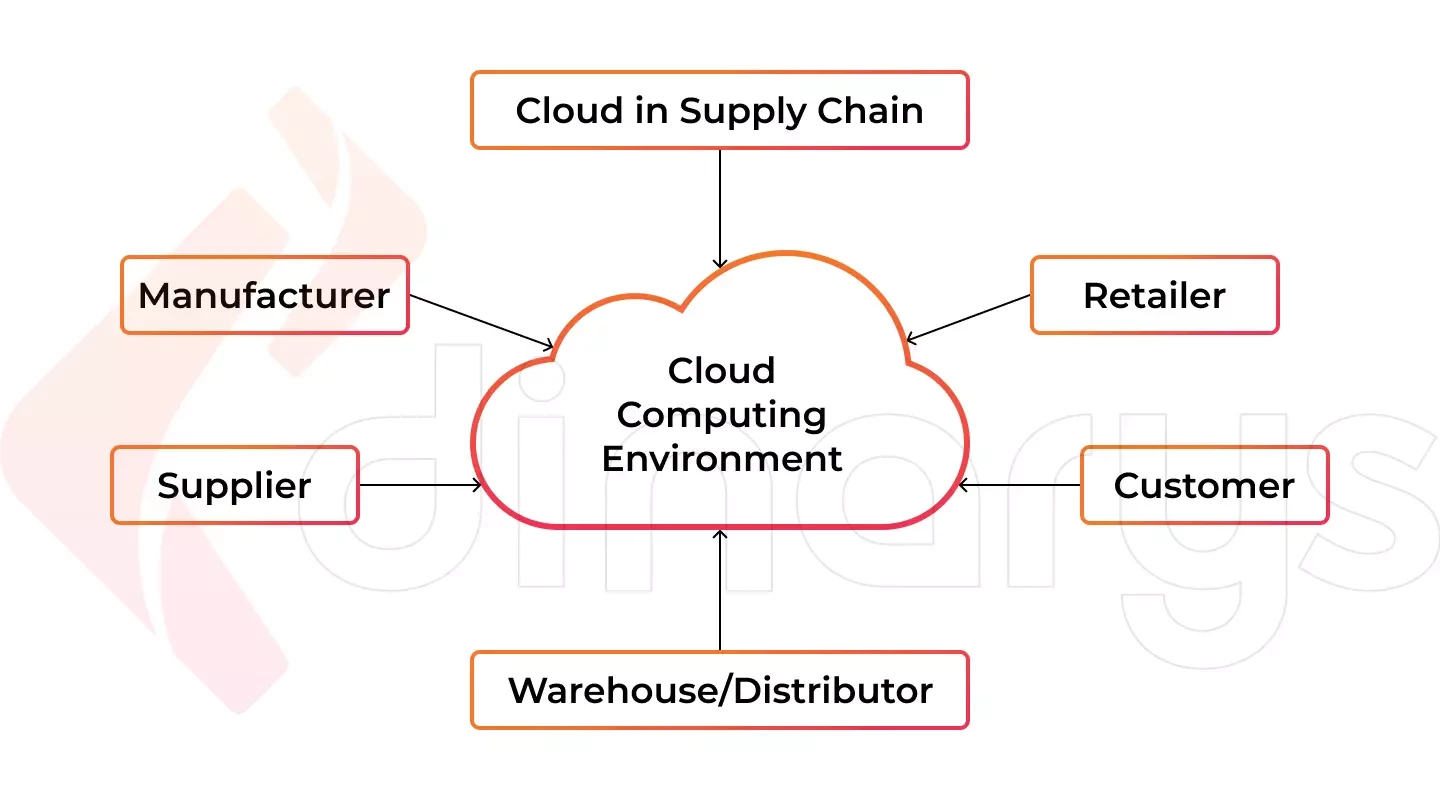 Cloud supply chains are available in many forms, such as Software as a Service, Infrastructure as a Service, and Platform as a Service. As a certified Google Cloud Partner, we can assess your cloud readiness and choose the most appropriate technology to improve your supply chain performance.
The Internet of Things (IoT)
The IoT describes the network of physical objects or "things" that are embedded with technology to change data with other devices and internet systems. The latest available data indicates that there are approximately 7.74 billion connected IoT devices. The power of IoT technology is evident, so why not leverage this tool to modernize your e-commerce supply chain operations?
The IoT makes it possible to track product location in real time, monitor storage conditions, proactively respond to changes, and forecast the movement and arrival of shipments.
Artificial intelligence (AI) and Machine Learning (ML)
AI and ML have revolutionized the performance of e-commerce businesses, and these technologies are quite beneficial when they are used to automate supply chain procedures.
Supply chain management solutions based on AI are excellent tools to help e-commerce organizations effectively tackle supply chain management challenges, from procurement to sales. For example, AI and ML can replace manual repetitive tasks and perform complex supply chain calculations.
Robotic Process Automation (RPA)
Robotic Process Automation or RPA, tools help automate supply chain processes with minimal human intervention and without additional software. By automating mundane tasks such as document processing or inventory management, organizations can save time, money, and resources while improving accuracy. In addition, RPA tools also provide real-time insights into current supply chain operations and enable predictive analytics.
3D Printing
3D printing, also known as additive manufacturing, has gained traction in recent years as an essential tool to facilitate the production of parts quickly and cost-effectively. This technology can help e-commerce businesses streamline their supply chains, reducing lead times and costs associated with warehousing, shipping, and production. By leveraging 3D printing technology, businesses can produce parts as needed instead of stock them in warehouses.
Blockchain Technology
Blockchain is an emerging technology revolutionizing the supply chain process by providing transparent visibility into data and transactions. This distributed ledger technology can track product movements, improve inventory management and streamline payments. Implementing blockchain also brings benefits such as improved security and cost savings due to reduced paperwork and lower transaction fees.
Overall, the future of the supply chain looks extremely promising: with the emergence of these innovative technologies and solutions, businesses have access to unprecedented. opportunities to optimize their supply chains, increase efficiency and maximize profits. By leveraging these technologies, businesses can reduce the complexity of their processes while simultaneously delivering a more satisfying customer experience.
Conclusion
Informational technology has a positive impact on numerous e-commerce operations, and the supply chain is no exception. Using innovations in supply chain management, businesses can easily overcome delays and restocking issues and ensure that their supply chains run like clockwork.
Since 2014, we have managed more than 100 e-commerce projects of different sizes and specifications and have automated countless e-commerce operations. We offer supply chain software development services, with a wide range of innovative solutions that help businesses maximize their efficiency and profitability. Contact us today, and we will help you put your business on autopilot. Your success is just as important to us as it is to you.
Let professionals meet your challenge
Our certified specialists will find the most optimal solution for your business.
Related articles