E-Commerce
Aug 14, 2021
What is the Best Multi Channel eCommerce Platform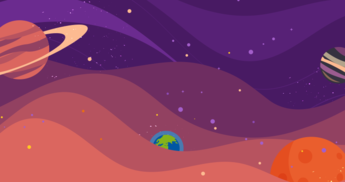 Content
Selling things online is one of the most popular activities on the Internet. According to Statista, the e-commerce retail industry will soon exceed $4.4 billion dollars.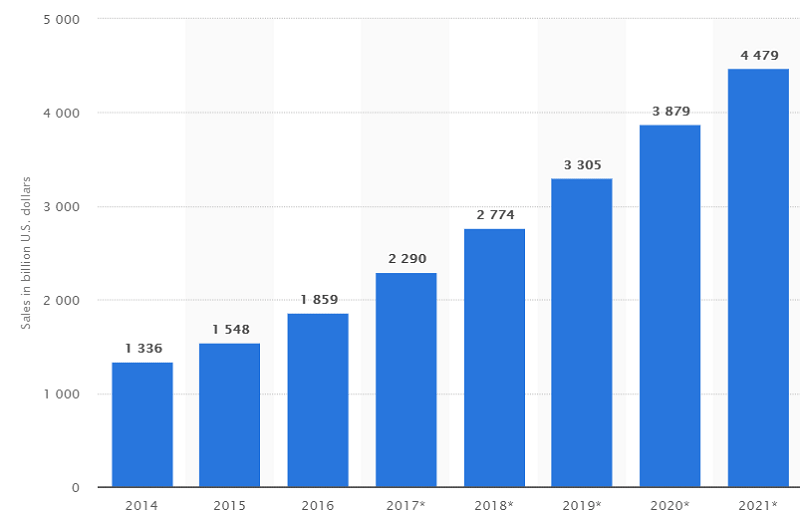 Every e-commerce website owner wants to maximize their sales and profits, but many of them aren't able to effectively leverage multiple channels. We're here to help. In this article, we'll go through the best multi channel ecommerce platforms, multi channel ecommerce software comparison and empower you to boost your online business.
If you're ready to get more out of your online shop, read on.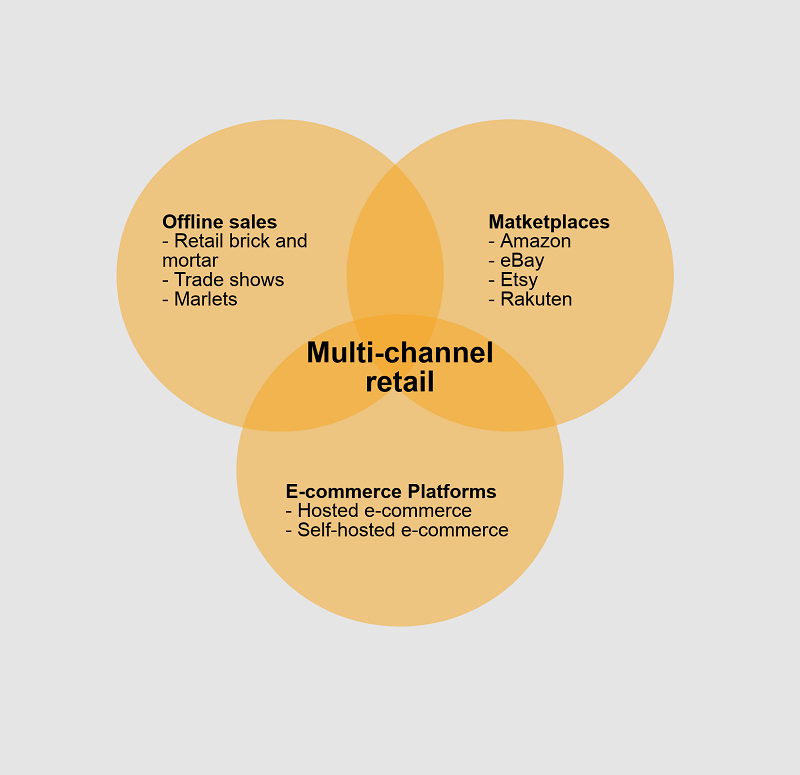 Multi Channel Ecommerce Solutions
Simply put, multi channel is a business strategy in which retailers interact with potential buyers in several different ways. There are many potential channels, but the following three are most commonly used in ecommerce.
Social Media

Comparison Shopping Engines
An ecommerce website isn't the only way to make sells and attract customers. You need to launch more sales channels and integrate them into a coherent ecommerce multi-channel ecosystem to embrace more ways to meet and engage your target audience. In this article, we'll explore each alternate channel and detail how they can help your online business. Afterwards, Dinarys experts will give you the best multi-channel ecommerce platform list available today.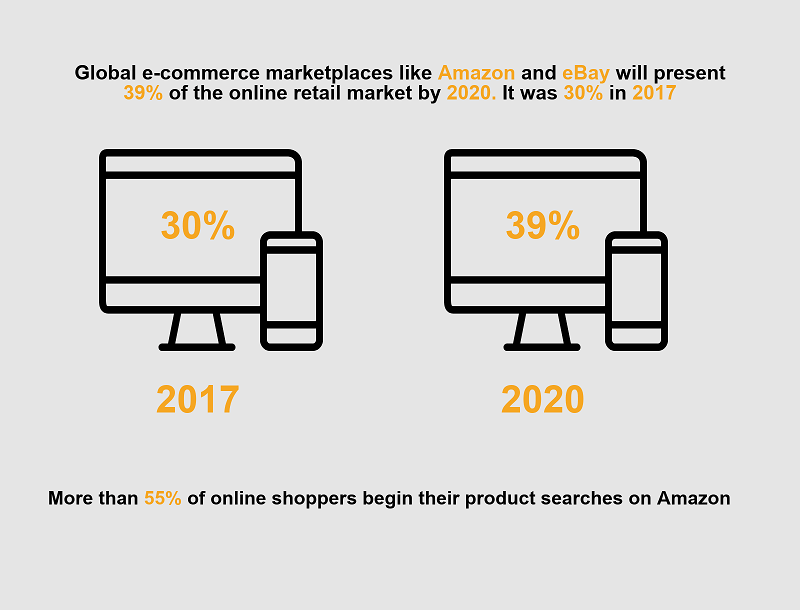 Marketplaces
One thing all ecommerce operators need to understand is that most online shoppers begin on Amazon or eBay. That's no surprise, and there's not much you can do about it. They're two of the largest online marketplaces, and they present great opportunities for shoppers.
However, they also present great opportunities for sellers. Listing your own products on Amazon and eBay can increase your sales by an order of magnitude.
Social Media
A newly launched online business is far more likely to find new customers on social networks than on their own website, which almost certainly has low to zero traffic.
Many of today's customers prefer to contact companies using developed platforms like Facebook on their phones. If your store offers professional services, then your satisfied customers are likely to recommend you to their friends via their own Facebook pages.
More projects
Want to see more projects built by our company?
Please click the link below and view our full portfolio.
If you're looking to build a website or a mobile app,
don't hesitate to contact us!

Request a quote
Comparison Shopping Engines
A CSE is a special kind of search engine that provides product information across multiple retailers. There are many, many comparison shopping engines out there, and you can use any of them to sell your products, and to drive traffic to your multi channel selling platform.
Startups and small businesses should begin with free services like Google Product Search or TheFind.com. As your budget grows, you can expand into paid options like Nextag, Google Shopping, or Shopzilla.
These three platforms should get the gears turning, but they're just the beginning. Let's get into the details of some ecommerce platforms for multi channel solutions, and bring you even more sales.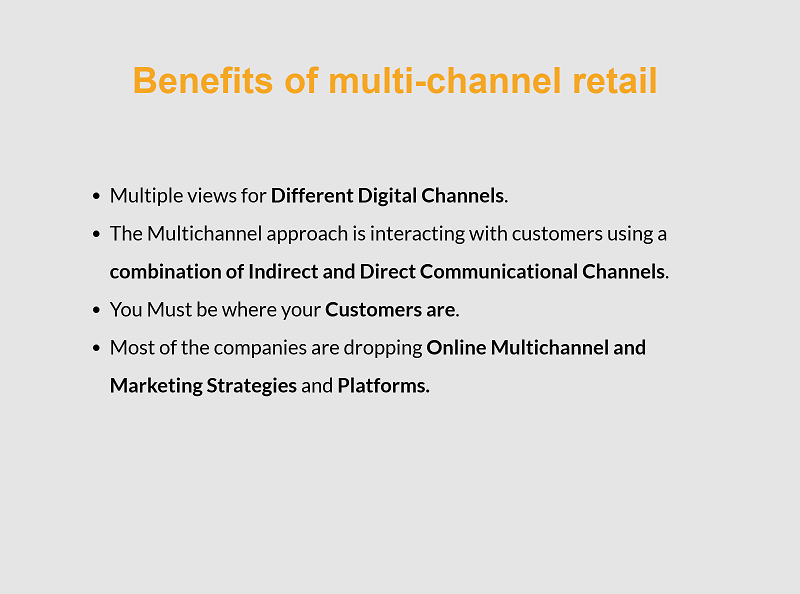 The Best Multi Channel Ecommerce Platforms List
There are many e-commerce platforms that can be used in this business model. Choosing the best ecommerce platform for multi channel solutions is an important task, and not to be taken lightly.
Here, we've prepared a list of the most popular options. All of these are feature-rich platforms that you can use to boost sales and reliably engage new customers.
We'll look in detail at each of the following:
Shopify

BigCommerce

PrestaShop

WooCommerce
Choosing between them will depend on your individual business needs. What we can do is arm you with the information you need to make your decision.

Magento
Magento is another good option for multi channel ecommerce software, especially for midsize to enterprise level stores. This customizable e-commerce platform for multi channel solutions offers a wide range of features for multi channel retail. It does require significant customization for most businesses, though, requiring the budget for an ecommerce agency or tech specialists.
Also read: How to Create an Ecommerce Website in Magento
However, online stores built on Magento can be easily integrated with eBay, Amazon, or Rakuten using an extension called M2E. It's priced based on your store's total monthly sales, and comes in three plans: Starter, Business, or Enterprise.
Also read: The Benefits of Magento Custom Module Development
M2E is well-known for its customizability and automation features. It allows users to easily manage orders, pricing, and inventory across multiple channels. The extension also offers great customer support, detailed reporting options, and has a built-in worldwide community.
Another good multi channel retail extension for Magento is called Sellbrite. Although not specifically developed for Magento, it does allow you to integrate your ecommerce site with Walmart, eBay, Etsy, and Rakuten. It's an easy-to-use, very convenient solution for multi channel retail, featuring product management across multiple channels, as well as inventory control and fulfillment.

Shopware
Shopware is a small business to enterprise platform to create user-centric ecommerce solutions. This platform for multi channel software solutions is proven to be a powerful and scalable solution. With the help of Shopware website owners create emotionally appealing shopping environments. This customizable platform enables you to develop feature-rich online shops for multi channel retail. The key benefit of Shopware is that it is easy to use with a convenient drag-and-drop editor.
Also read: How to grow Shopware in 2021
Shopware enterprise edition provides enterprise client manager and enterprise search capabilities. Furthermore, it includes extensive sales channels and B2B Suite for complex business models. Being the ideal solution for projects with highly demanding requirements this platform offers 3500 plugins, themes, and modules, providing seamless opportunities for business growth. Shopware also supports integrations with Microsoft web services such as WordPress CMS and various APIs. Payment gateway integrations include Stripe, PayPal, Skrill, and Braintree.
This ecommerce platform offers multi-channel marketing and multi-store management features to create advanced software solutions for online retailers. This will enable you to create a custom built ecommerce software to unify business operations and logistics with product data efficiently.

Shopify
Shopify is well-known for its amazing multi channel retail capabilities. The platform is a living product under constant development, with a strong focus on adding new channels.
The company reports that over 60% of their users sell on at least two distinct channels.
Shopify offers seamless multi channel ecommerce integration with Amazon, one of the largest marketplaces on the Internet. Synchronizing your Shopify store with Amazon involves nothing more than flipping a few switches in the admin interface and creating Amazon-friendly listings from your product catalog.
It's very easy, even for the less technically inclined. Anyone can set up a Shopify store and synchronize it to Amazon with little trouble.
Also read: Magento vs Shopify: ECommerce Platforms Comparison
Shopify is also highly suited to selling on social media. Users can generate a WordPress compatible Buy Button to place on their other websites. The platform is highly scalable and can size itself up or down to meet your business needs.
The platform also supports several POS applications, providing secure payments on Android and iOS. The app allows you to configure multiple payment formats, add custom text, send receipts via email, and even create discounts and issue refunds. All of this is done using your existing mobile device or tablet.
Shopify charges a monthly fee depending on your plan and required features. For more details, check their website.
Another helpful multi channel retail feature offered by Shopify is their Google Shopping app. It synchronizes to the Google merchant center, allowing online merchants to update their Google Product listing right from the Shopify admin panel.
Finally, Shopify provides robust analytics for all channels on the Home page of your admin interface. This empowers you to optimize your business efforts by focusing on the channels that produce the most sales.
Shopify is clearly one of the best multi channel ecommerce software for your business. However, there are other options, too. Let's see what the alternatives can offer.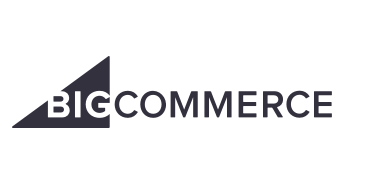 BigCommerce
Another ecommerce platform with multi channel options is BigCommerce. It allows users to list their products on many different sales channels, thereby increasing their potential market and income.
Among the channels supported by BigCommerce are PriceGrabber, Bizrate, and Shopzilla. Although some of these are not well-known, they do receive extremely high online shopping traffic.
BigCommerce operators can also sell on Amazon, Facebook, Google Shopping, and eBay.
The eBay integration is especially full-featured. Retailers can see their order status directly on the BigCommerce admin panel, and even automatically create orders.

PrestaShop
Another of the best multi channel ecommerce platforms is PrestaShop. This is open source software, known for its robust list of features and fantastic opportunities for customization.
PrestaShop offers advanced multichannel integration with the Amazon Marketplace, as long as you shell out $119 for the Amazon Integration for PrestaShop plugin. It comes with free customer support via chat, email, and phone.
The plugin requires that your business have a Professional Selling Account with Amazon. Once set up properly, you'll be able to automatically migrate products over to Amazon, or customize prices, images, and stock levels.
PrestaShop can also be integrated with eBay, using the eBay Integration for PrestaShop plugin.
Finally, PrestaShop has a Google Shopping module available. This will enable to you list on Google Shopping, which has an audience of thousands of prospective customers.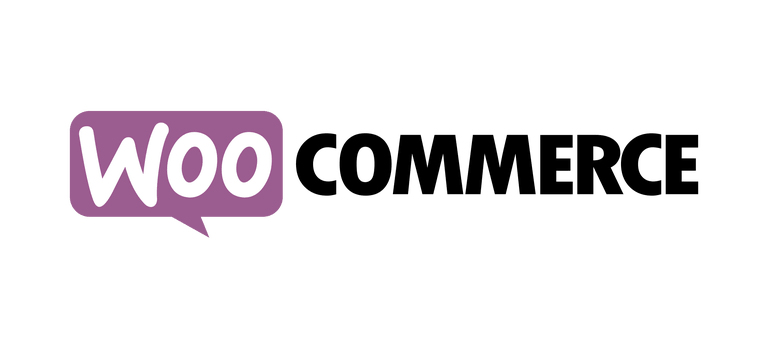 WooCommerce
If your online shop is built on a WordPress site, then you probably already use the WooCommerce plugin. To add multichannel integration with a WordPress website, you will need to install the WP Lister Pro for Amazon plugin.
This is a premium WordPress plugin that allows online retailers to integrate their existing products into Amazon. Using the WooCommerce dashboard, you'll be able to create new Amazon product pages. It synchronizes quickly and automatically, keeping your WooCommerce stock up to date whenever you make a sale on Amazon.
So, those are the most popular software solutions for multi channel retail. Your next step is to choose the best option for your unique business needs.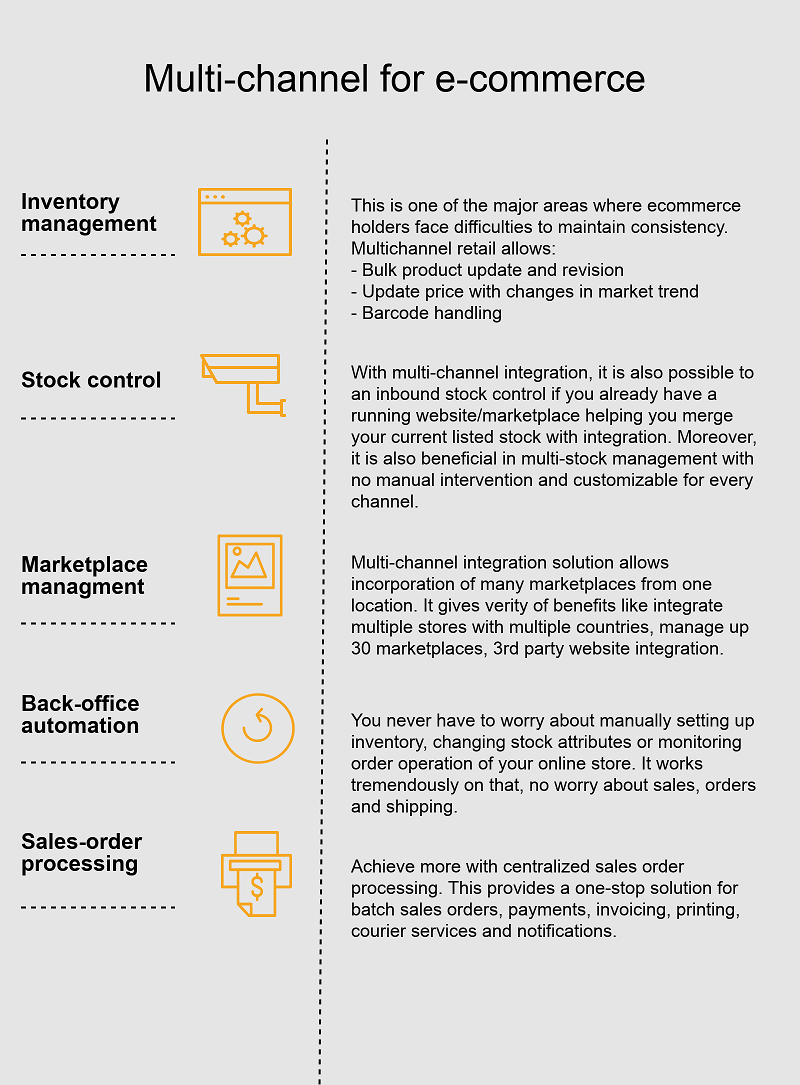 Conclusion
The definition of online retail success is a growing profit line and continual growth of the customer base. By using multi channel ecommerce, you can increase your chances to make sales, and grow your brand awareness as a much larger audience sees your products.
To stay in control of order fulfillment and customer information across all these channels, the best online retailers take the time to choose the best multi channel ecommerce platform. With this type of software, you can process and fulfill orders from eBay, Amazon, and elsewhere right on your existing e-commerce website dashboard. It's far more convenient than maintaining multiple accounts, and far less prone to error.
How Dinarys Can Help with Multi Channel Integration
Our development team at Dinarys is experienced in integrating ecommerce plugins for Magento and Shopware. We can complete the data migration quickly, reliably, and without loss.
If you have any more questions about multi channel integration in your online business, please don't hesitate to contact us. Our team can provide multi channel ecommerce website development services.
Just fill out the contact form, and we'll reach out ASAP.
Lassen Sie Profis Ihre Herausforderung meistern
Unsere zertifizierten Spezialisten finden die optimale Lösung für Ihr Unternehmen.
Related articles