Hire Shopware Developers
Shopware is a hugely popular, well tried-and-tested in the field ecommerce platform that offers extensive powers for the creation of a range of solutions. If you have been looking for experienced Shopware devs that know all the ins and outs of the framework, we are an official Shopware Solution Partner providing working capacities from the well-formed pool of highly qualified experts.
Employ the Shopware

- powers to the max with proper expertis

Shopware can be used as an efficient business-boosting platform for ecommerce creation, maintenance, and optimization purposes tackling both B2C and B2B sectors with equal impact. The modular software architecture opportunities the framework offers make it especially convenient, enabling specialized experts to deliver the following ecommerce-focused benefits.

Reduce development costs

With a one-time purchase license and an in-depth range of features and capacities coming at reasonable expenses, Shopware boasts an unprecedented total cost of ownership. It can serve as a great development cost-cutting solution when used with proper expertise at the right moment.

Get access to Shopware and ecommerce expertise

Hiring Shopware specialists with a proper level of qualification, you get access to invaluable Shopware and all-around ecommerce knowledge resources and tools. A qualified developer knows their thing and can always pick and implement the most individually fitting approach to handling a particular project.

Start your project faster

Working with a truly experienced, savvy staff, you get the fastest kick-off phase that can possibly take place. In our pool of employees for hire, for instance, we have specialists that know perfectly well what information to gather and analyze at the early stages of the project and how to work with it properly.

Get full support and maintenance

With a dedicated team of specialists picked and gathered specifically for your Shopware-powered project, you get an utterly individualized workflow approach. This means that the hired devs will know every tiny detail of your solution by heart, providing the most possibly proper support and maintenance efforts.
Our Expertise
We offer vast expertise in Shopware development and all related important factors delivered by specialists and teams of specialists handpicked especially for your project, considering all the business and niche specifics as well as particular requirements and needs. In particular, we provide:
Custom Shopware

Store Development

Making an efficient commercial impact on your target audience becomes easier to achieve with custom development opportunities granted by Shopware. Thus, we can create a completely custom, authentic solution for you that would perfectly translate your brand attributes and tackle specific user/admin needs.

With a custom project, you are looking at some truly exclusive vibes and overall design and functionality you can outline and edit in whichever way you wish.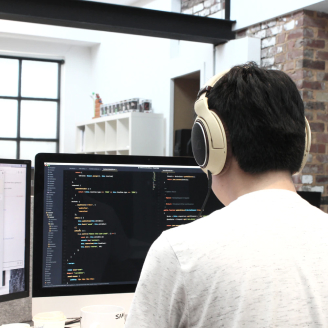 Migration To Shopware 6
If you are running an existing ecommerce solution powered by an older version of Shopware, you are certainly missing out on fresh new features and capabilities of the latest platform implementation.
As a whole, legacy software unreasonably hinders your business. This is why we provide dedicated specialists for fully moving your existing store to the Shopware 6 software core.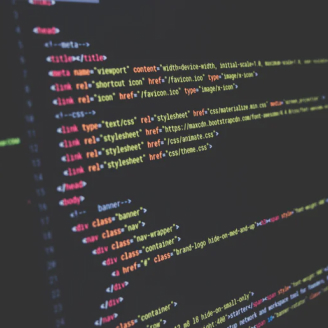 Plug-In Development
We also offer workflow powers for creating unique, individually tailored plug-ins for a Shopware ecommerce store. Thus, you get to either extend a running store with authentic tools and add-ons or equip your custom ecommerce with unique additions from the get-go. For this, specialists from our pool employ a business-defining combination of expertise and experience in terms of Shopware specifics.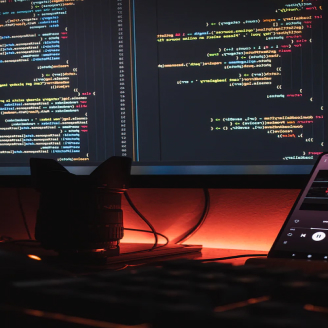 Template Development
You can order the development of absolutely custom parts and features that may as well be reused in your further projects. For instance, we can create an ecommerce website template from scratch, which you can use however you wish in as many projects you like. This way, you get a valuable long-term asset that should help you save your budget.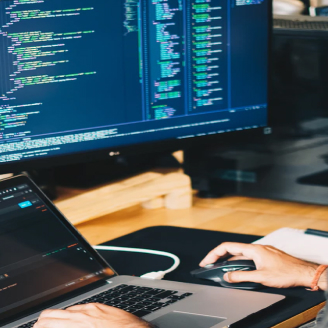 Full Store Support
Only savvy enough specialists can provide high-quality support and maintenance of a Shopware-based ecommerce. No matter whether you hire a team to work on a full-blown project or you require support efforts for your existing store. We have professionals savvy in preventing, avoiding, and handling common pitfalls, risks, and errors.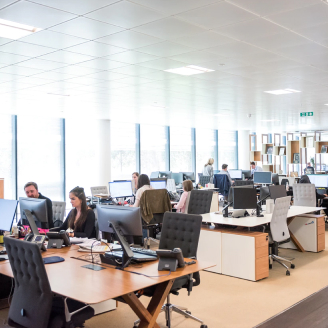 Conversion Rate Optimization
Only savvy enough specialists can provide high-quality support and maintenance of a Shopware-based ecommerce. No matter whether you hire a team to work on a full-blown project or you require support efforts for your existing store. We have professionals savvy in preventing, avoiding, and handling common pitfalls, risks, and errors.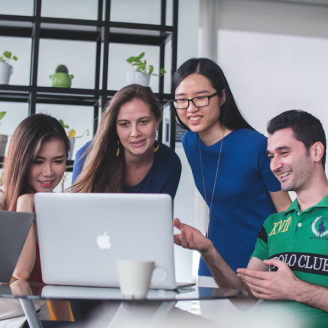 Do you have an idea?
Contact our specialists to discuss the launch of a custom project to be handled by seasoned ecommerce design professionals.
kontaktiere uns
How We
Work
Shopware is a mature enough technology to enable developers to kick off and carry out an e-commerce development project. Specialists we provide usually structure projects stage by stage in the following manner, adjusting every step of the way to a particular organized workflow.
Gather project info
First off developers gather, settle, discuss with you, and analyze your project requirements, needs, goals, vision, and any other input you are willing to share
Picking fitting candidates
Based on the collected and thoroughly analyzed preliminary info, we set out to choose the most individually fitting Shopware developer position candidates for your project
Interviewing and hiring devs
Each and every rendered out candidate is interviewed in order to finalize the decision to hire exactly the picked specialists
Starting a project with ongoing support
With the individually gathered custom team ready for some custom commercial software development in place, your project is kicked off and supported every step of the way
Our
Projects
Our skilled and highly qualified and skilled Shopware developers provide a wide range of services that help the clients' businesses thrive and stand out from competitors. Below we give examples of our projects that prove our expertise and level of professionalism.
TennisOnly
TennisOnly is the online retailer of sportswear, shoes, racquets, accessories, and other stuff for tennis. The client's website was based on the Prestashop platform and it failed to satisfy the growing demand of both customers and site owners.
So the project task was to implement a brand new ecommerce store powered by Shopware 6 with the migration of the existing store data from Prestashop and Lightspeed.
Projekt ansehen
Antik Wein
Antik Wein is an ecommerce website of a German premium wine shop. It was an online store based on Shopware 5.
The client's request was to migrate the existing ecommerce website from Shopware 5 to Shopware 6 and revamp and update an online store with the redesign.
Projekt ansehen
Are you Ready to Hire Certified Shopware Developers?
Shopware platform is known as an incredible base, it also became famous due to its significant customized and endless possibilities. To get a feature-rich and user-friendly Shopware-based website, you need to hire skilled and experienced Shopware developers.
Dinarys team of Shopware developers provides the best development services taking into account all the requirements. We create scalable, result-driven, and innovative Shopware solutions ideally tailored to our clients' needs. By hiring our professionals you get a great number of benefits such as cost-efficiency, enhanced productivity, constant support, and high quality of services.
So, are you still doubting? Contact us and share your requirements to get outstanding Shopware development services.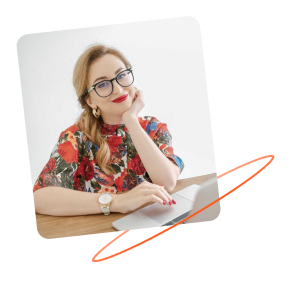 FAQ
Finding, picking, and hiring truly reliable Shopware specialists that have a proper level of qualification and can deliver high-quality results according to modern standards can be pretty daunting if you do it on your own. To make your life easier, specialized hiring agencies such as ours exist. We can help you avoid all the headaches of handling qualified developers employment picking specialists from a well-formed pool of reliable professionals.
The cost range here may differ dramatically according to your format of employment, region where candidates are based, qualification of developers, scope of expertise provided, etc. With our specialized hiring agency efforts, however, you can forget about cumbersome calculations and get transparent rates for getting well-tried-and-tested expertise that won't fail you.
Our agency is a certified Adobe Solution Partner and Shopware Solution Partner, which allows us to provide specialists from a pool of Shopware-certified professionals. This should serve as a great guarantee of getting a desired level of qualification at the expenses you cover.