Shopware
Apr 02, 2021
Shopware B2B: an Innovative Digital Solution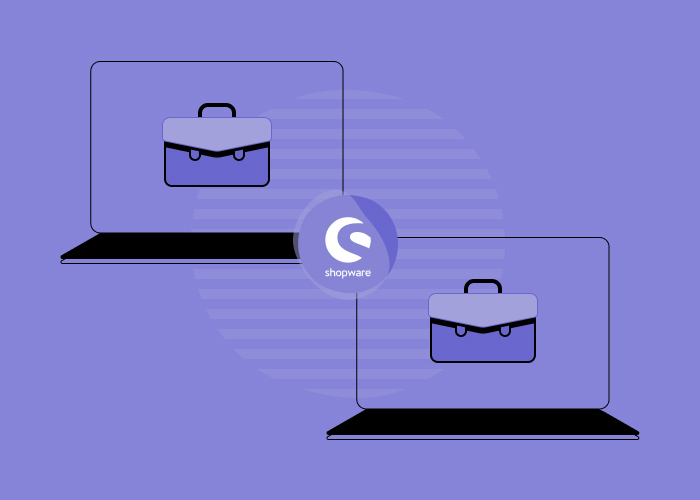 Content
Forrester estimates the volume of US e-commerce transactions to grow over $1.8 trillion by 2023. Roughly 17% of sales will be generated with the help of advanced online technologies. Despite the slow pace of e-commerce adoption, large brands are increasingly turning to digital means of increasing sales. As compared to retail trade, the B2B market requires high levels of organization and coordination to succeed. This calls for experienced, trained employees or efficient automated tools. Today, many suppliers of trade platforms offer such instruments. Noting the importance and rapid development of the B2B e-trade, Shopware AG made a dedicated Shopware B2B Suite available as a part of their Enterprise subscription.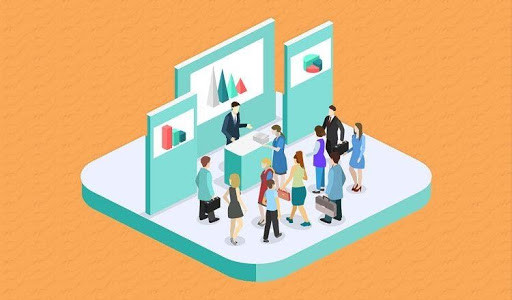 Image Source: lcb-brand.com
Before, such functionality was implemented with a variety of paid and free plugins of varying complexity. Experts consider the Shopware B2B Suite to be among the most effective tools on the market. The platform itself has already been chosen by over 8.5 million users! This current trend is shaping the potential of the B2B space and what digital business professionals need to do to not miss out on new opportunities.
Dinarys has a leading edge in business analysis in this area. If you need advice on choosing the platform for electronic trade, our experts are always at your service.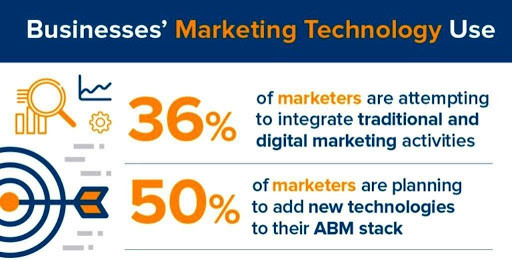 Image Source: financesonline.com
Market Growth Prerequisites
In recent years, the B2B sector has grown at a breakneck pace. According to researchers, the main reasons are as follows:
Consciousness shift. Previously, the online shopping audience consisted mainly of representatives of the baby boomers and X generations. The former preferred to receive information from technical datasheets, sales literature, and product trials. On the other hand, the latter prefer receiving information at exhibitions, conferences, and print advertising. In turn, 73% of millennials today are involved in buying goods and services online. They have grown with modern connected technologies. Up to 38% of them own the latest gadgets, and the majority have a university degree. And, of course, they transfer these habits to their jobs.


The growing role of digital marketing, AI, and AR. The modern shopper makes about 12 searches on the internet before making a purchase. Therefore, more than half of marketing budgets are focused on digitalization, which provides a more personalized experience. Many companies are using AI to gain a competitive edge through chatbots and search engine marketing. By 2022, 25% of businesses are expected to launch AR apps.


The emergence of mobile commerce. Almost 80% of B2B sellers trade online using mobile-available means. At the same time, many companies choose to provide mobile apps as an additional communication and trading channel.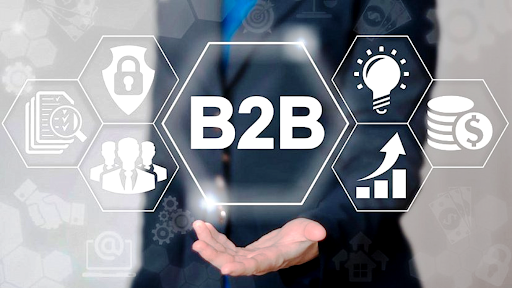 Image Source: www.1obl.ru
The growth of the e-commerce market leads to an increase in online sales in the B2B segment. One of the main trends in recent years has also been an increase in purchases and sales through major PaaS platforms such as Amazon, eBay, and Alibaba. The main reasons for this are relative ease of start, convenience, and wide availability.
Not every company can afford to pay to create a fully functional representation on the internet, complete with trading capabilities. Even more than that - hiring a separate development team for internal needs. Therefore, many companies start developing their online business by creating an e-shop based on many existing platforms. For companies looking to connect with wholesale customers and suppliers but cannot maintain complex extranet systems, this option would be the most beneficial.
With many years of expertise in developing, maintaining, and promoting e-commerce solutions based on a wide range of technologies, Dinarys specialists recommend the Shopware platform for the beginning due to its customizability and flexibility. Its only drawback, in our opinion, is the relative difficulty of entry and the need to involve experts in case you need to have a solution fully customized to your current needs. However, here we are ready to help you with all the necessary steps.
Nevertheless, the choice is yours, and here is our list of solutions competing with Shopware:
Shopify;
WooCommerce;
Prestashop;
BigCommerce;
OpenCart.
Read also: Magento vs Shopware Comparison
With the help of such technology, small and medium businesses can even compete with larger companies. This would allow selling products 24/7 to a global audience while spending less and involving smaller staff. However, the variety of B2B-ready eCommerce CMS platforms is so great that it is difficult to determine the best one.
Why Choose Shopware B2B Suite?
At its core, Shopware is an open-source PHP solution with broad capabilities for creating dynamic interactive interfaces. This gives you endless options for customizing and scaling your marketplace as your business expands. The administrative panel is built with Vue.js, a fast and straightforward framework that is aimed at replacing React.js and Angular. Also, Shopware has a large and friendly developer community. Let us look at the advantages and disadvantages of the platform closer.
Pros and cons
Shopware is ideal for small and medium-sized businesses. The platform is flexible, versatile, and developer-friendly. With sufficient experience in development, we at Dinarys know all the intricacies of the platform. Below are some of the most valuable benefits to help you make a balanced choice:
API oriented approach. This provides the flexibility and technological basis for implementing various scenarios. Thus, the processes that take place in the online store can be controlled and automated through API with CRM, ERP, PIM, and other third-party systems simply.
Powerful dedicated B2B-Suite. Rights and role management, fast checkout, quota and budget management, and sales reps price management: Shopware's B2B-Suite was designed to meet the complex requirements of various business models.
Combining content commerce with B2B. Thanks to the intuitive guidance, the user can easily create dynamic, scalable pages. Thus, B2B trading is not device-dependent.
Advanced integration capabilities. Whether it is a marketplace, accounting software, or an ERP system, they can be easily integrated and managed automatically through the API.
Simplification of internationalization. Shopware offers the ideal environment for global trading: language packs, an international ecosystem, multilingual administration, country-specific pricing rules, multi-currency, multi-client capabilities, and custom tax calculations make it easy to scale your marketplace internationally.
Multileveled fast search engine. Using the Amazon-powered Elasticsearch, the B2B clients can quickly find what they need.
Wide variety of ready integrations with payment gateways. B2B Suite Shopware seamlessly integrates with PayPal, Stripe, Braintree, and Skrill payment systems. Besides, it supports seamless integration with Microsoft web services, including the WordPress CMS, and works well with numerous APIs.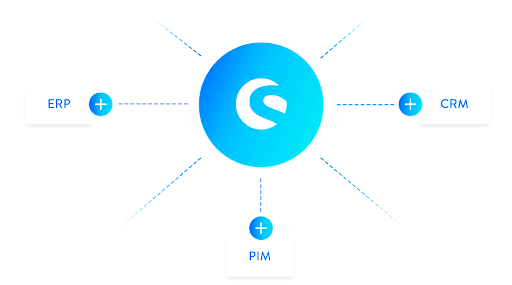 Image Source:www.shopware.com
Other undisputed advantages of the platform include high security and performance, ease of use, analytic and SEO capabilities.
The main disadvantage is the relatively high cost of creating and maintaining a B2B site. But the customization options are almost endless, and there is a large selection of extensions for every imaginable scenario.
Best B2B extensions for Shopware online shops
Taking into account the trends of the e-commerce market for 2021, viable solutions should provide:
Compliance with the behavioral preferences and expectations of modern businessmen;
Prices & Payments options;
Convenient direct communication channels;
Multichannel B2B commerce capabilities.
These requirements are fully satisfied by the available extensions:
Of course, this is not a complete list of all plugins available in B2B Shopware because there are already hundreds!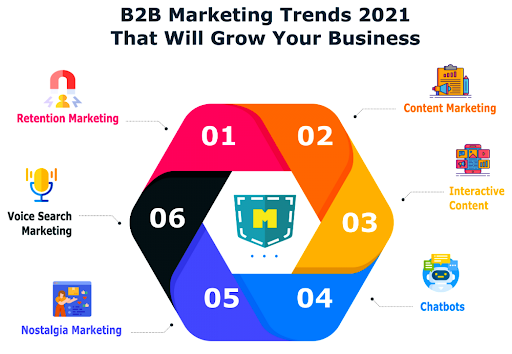 Image Source: spacetechmedia.com
Choosing a Shopware B2B plugin
Shopware's modular architecture allows starting a business in the shortest possible time and expanding the standard set of functions with plugins' help. Connected plugins are maintained through the dedicated management page. If you have purchased the respective license, the plugins are available in your Shopware account and the Plugin Manager under Purchases.
The cost of the extensions varies from 1 to 350 euros. Some, including the newest, are offered free of charge. When choosing, we recommend paying attention to certified plugins. In this case, problems of incompatibility or incorrect operation can be eliminated entirely. Extensions are selected for the platform version based on their practical need and tasks to be solved.
Summary
B2B e-commerce is a fast-growing market with new trends emerging regularly. To be able to run a successful business, companies must quickly adapt to them. In this, the main features of modern Shopware 6 B2B cannot be ignored, but creating an effective platform is a daunting task. Due to the variability, the business may not always be confident in the choice of the solution. However, this is not a problem for professionals!
We have been successfully working in this area for many years. Our specialists have all the necessary knowledge and skills. By contacting us, you will receive a perfectly customized solution and definitely succeed in B2B e-commerce!
Lassen Sie Profis Ihre Herausforderung meistern
Unsere zertifizierten Spezialisten finden die optimale Lösung für Ihr Unternehmen.
Related articles