Magento 2 Upgrade Services
At Dinarys, we understand the importance of Magento 2 upgrade services. Magento is a powerful eCommerce platform trusted by numerous businesses to power their online stores. Magento 2 offers an array of new features and improved performance compared to Magento 1, making it the preferred choice for many companies looking to upgrade their Magento setup. Our Magento 2 upgrade services are designed to ensure a smooth transition from Magento 1 to Magento 2. We understand that upgrading an existing Magento store is a complex process, and we strive to help make it as seamless as possible.
Our Magento 2 Upgrade Services
If you want to get the most out of Magento, our Magento 2 Upgrade Services are for you. We provide Magento upgradation services tailored to your unique needs and requirements. Our professionals understand Magento inside and out, ensuring your upgrade goes as smoothly as possible. Here are some of the Magento upgrades we offer:
Magento 2 Upgrade Service:
We can help you upgrade to Magento 2, taking advantage of all its features and benefits. With our Magento upgrade service, you can fully control your store's performance and security.
Magento Updates Service:
We make sure your Magento site is always running smoothly and efficiently by providing Magento updates service. Our team of experts can install all the latest Magento security updates and performance enhancements for you.
Magento 2 Security Service:
Magento 2 is incredibly secure, but staying ahead of potential threats requires a security service that's up to the task. We offer Magento 2 security services to keep your store safe and secure.
Magento 2 Optimization Service:
Magento optimization is essential for high-performance sites. With our Magento 2 Optimization Services, you can ensure that your site is always running at its peak efficiency, resulting in better customer experience and increased sales.
Our Magento Upgrade Process
At Dinarys, we take Magento upgradation seriously and understand it is complex. Our Magento Upgrade Service includes an intricate step-by-step approach to ensure your e-commerce store stays updated with the latest Magento releases. Here is an overview of the Magento upgrade process: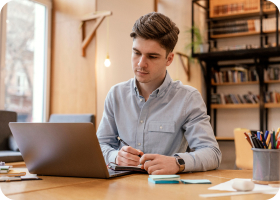 1. Evaluation and Planning:
Our team of Magento experts evaluates your current Magento installation, customizations, 3rd party applications, integrations, and data to develop a comprehensive plan for your Magento degradation.
2. Magento Data Backup
Before starting the Magento Upgrade process, we create a complete backup of your database and file system so that you can always return to the original Magento installation if something goes wrong.
3. Magento Upgrade:
We upgrade your Magento version to ensure you get access to the latest Magento features and updates while keeping your online store secure.
4. Magento Integration Test:
We test Magento integrations and 3rd party applications to ensure they are compatible with the new Magento version.
Our Technologies
At Dinarys, we use various advanced technologies to provide our clients with Magento 2 Upgrade Services. We employ the Magento product lifecycle process and leverage various tools, such as Magento Commerce and Magento U, for all upgrades. Our team is fully trained in Magento-specific concepts and techniques, so our clients receive the highest quality Magento Upgrade Service.
PROGRAMMIERSPRACHEN
FÜR HANDYS ОС
Kotlin (Android)
Swift (iOS)
FRAMEWORKS
Yii2
Laravel
Symphony
React
Angular
Vue
PLATTFORMEN
Magento
Shopware
Spryker
SFCC
Shopify
BigCommerce
DATENBANK
MySQL
MongoDB
PostgreSQL
Percona
MariaDB
Oracle
MS SQL
CLOUD-LIEFERANTEN
AWS
Google Cloud Platform
Microsoft Azure
Digital Ocean
Any private cloud
MICROSERVICES UND CONTAINER
Kubernetes
Rancher
Docker Swarm
Docker Compose
CI/CD
Jenkins
Gitlab
Github
Teamcity
Circle CI
Travis CI
Bitbucket Pipelines
INSTRUMENTIERUNG UND AUTOMATISIERUNG
Ansible
Puppet
Terraform
Packer
Consul
DEVOPS DIENSTLEISTUNGEN
RabbitMQ
Apache Kafka
Apache Kassandra
Redis
Elk Stack
Memcached
ÜBERWACHUNG
Zabbix
Nagios
Traefik
Prometheus
Grafana
Benefits Of Our Magento Upgrade Services
At Dinarys, we understand that Magento upgrades are essential for staying ahead of the competition and keeping your online store running smoothly. That's why our Magento upgrade service is designed to help you make the most out of Magento's powerful features and ensure your store remains secure and up-to-date. Our Magento upgrade service includes a range of benefits that will help you stay ahead of the competition and keep your store running smoothly. Among them are: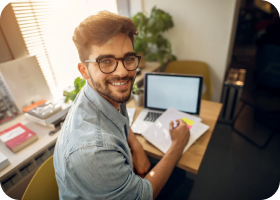 Dedicated Magento professionals
Dinarys Magento upgrade services include experienced developers and designers who will help you migrate to Magento 2 with minimal disruption. They have extensive experience in Magento upgrades and can advise on the best strategies for a successful transition.
Analyze your store before Magento upgrade
Magento upgrades can come with various challenges and potential issues. That's why our Magento upgrade service includes an in-depth analysis of your store to ensure compatibility with Magento 2 features, identify any performance issues, and analyze the impact of Magento upgrades on current and future operations.
Magento updates and upgrades
Magento 2 has many new features and improvements to help your store remain competitive in the ever-changing e-commerce landscape. Our Magento upgrade service includes updates, upgrades, and regular maintenance to keep your store running smoothly.
Why Choose Us?
When it comes to Magento upgrades, you want the best and most reliable service available. That's why so many businesses choose Dinarys for Magento 2 Upgrade Services. With our team of highly experienced Magento experts, we provide comprehensive Magento upgrade services that ensure your store runs smoothly and efficiently.
98+
Projects launched for US and European customers
2+
Years of growing DevOps Expertise
Certified Adobe Solution Partner
Certified Google Cloud Partner
A unique approach to implementation rooted in design-thinking tactics and Agile methodology
Our Case Study
Goddess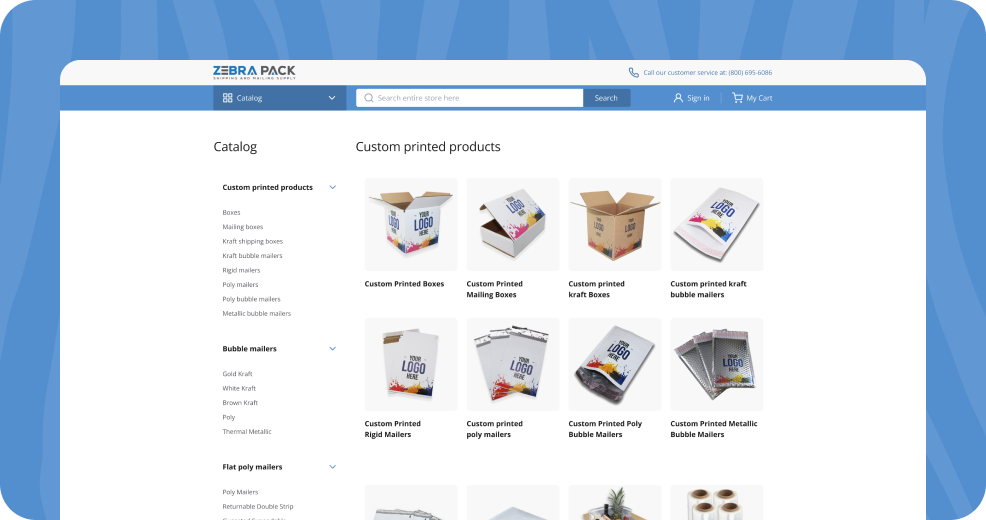 Challenge
Goddess is a beauty e-commerce website providing the customer with the most comprehensive range of beauty and personal care bestsellers. As the company grew, it required migration to Magento 2. The main challenge was transferring the existing functionality and preserving all the data.
What we did
Our Magento e-commerce agency analyzed the existing solution and prepared the most appropriate migration roadmap. We ensured safe and efficient migration to preserve the current data, store configurations, order data, products, and customers. As a result, we provided hassle-free migration and transferred the required functionality successfully. Our customer received an updated website corresponding to its business requirements and current workflows.
Feedback from Our Clients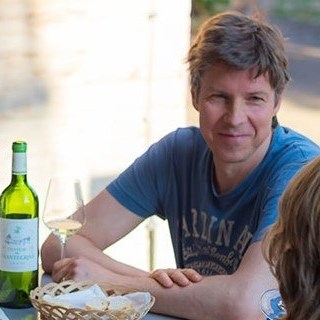 Johannes Gibbels
Founder, Antik Wein
"Our company specializes in wine trading, and we needed to redesign our website, so it could completely correspond with our message and transfer the values of our business. The guys from Dinarys not only helped to put our plan into action but also gave us several effective recommendations on the website's functionality and our further development in general. Now, we are delighted with the improvements we notice every day. Appreciate our collaboration, Dinarys!"

Erik Klinkovich
CTO, GetCider
"It is important to find the team to understand how the end product will look and feel. Thanks to a deep understanding of marketplace development, the team provided the best results, even though my project was not the simplest. By applying current technologies and modern solutions, the team cared about the marketplace usability for sellers and buyers."

Jacky Yang
Director of Technology, SanMar
"Being an apparel company that distributes a wide selection of branded items, we decided to create a new website for the company's retail business. Dinarys provided us with positive references from previous clients, so we had no doubt they had enough dedicated expertise to address our project and pain points. As a result, Dinarys has helped us expand our business and automate our process significantly. Everything has gone smoothly so far! We are delighted."
FAQs
Magento upgrade service is the process of upgrading Magento to a newer version. Magento offers several different versions with various improvements and security fixes, so keeping your Magento store up-to-date is essential for success. Magento 2 Upgrade Service from Dinarys provides all the necessary support and expertise to help you upgrade your Magento store to the latest version. Our Magento upgrade service ensures that all Magento upgrades are done quickly and efficiently with minimal disruption to your business operations. We provide expertise on the latest Magento versions and can help you identify which Magento update service suits your needs.
Magento's updates ensure the highest quality of service and security. Customers can benefit from the latest features, improved user experience, enhanced performance, streamlined administration processes, and advanced security protocols by upgrading Magento. What do Magento upgrade services include? Magento upgrade services offered by Dinarys include planning, assessment, installation, and testing. Our Magento upgrade services are tailored to your needs, ensuring that all Magento updates are correctly installed and tested before going live. Dinarys also guides any changes needed for the Magento update service to run correctly.
Magento upgrade service costs vary depending on the complexity of your Magento store and the Magento version that you are upgrading to. Dinarys Magento 2 Upgrade Service starts from as low as $499, making it cost-effective to ensure that your Magento store is up-to-date with the latest version. Why should I upgrade Magento with Dinarys? Specialists provide Magento 2 Upgrade Service with extensive experience in Magento upgrades. We guarantee that all Magento updates are correctly installed and tested. Our Magento upgrade services also provide full customer support, ensuring your Magento store is always running.
Lassen Sie Profis Ihre Herausforderung meistern
Unsere zertifizierten Spezialisten finden die optimale Lösung für Ihr Unternehmen.