E-Commerce
Sep 09, 2021
Choosing a Stunning Magento/Shopware Stationery Theme: Tips & Tricks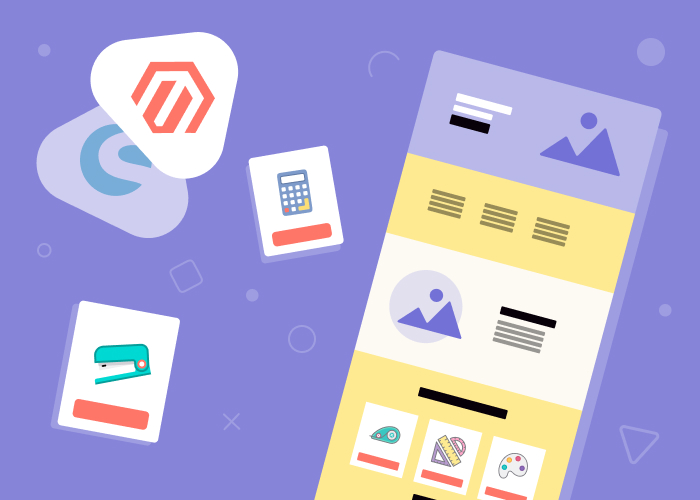 Content
Magento and Shopware have both brought awesome themes for office supplies and stationery online stores. These templates offer plenty of cool features, from video integration to multiple sliders and search engine optimization tools. On the whole, office supplies shops are proliferating quickly, and the demand for amazing templates only goes up. However, how should one choose the right stationery theme that would attract more customers and boost sales?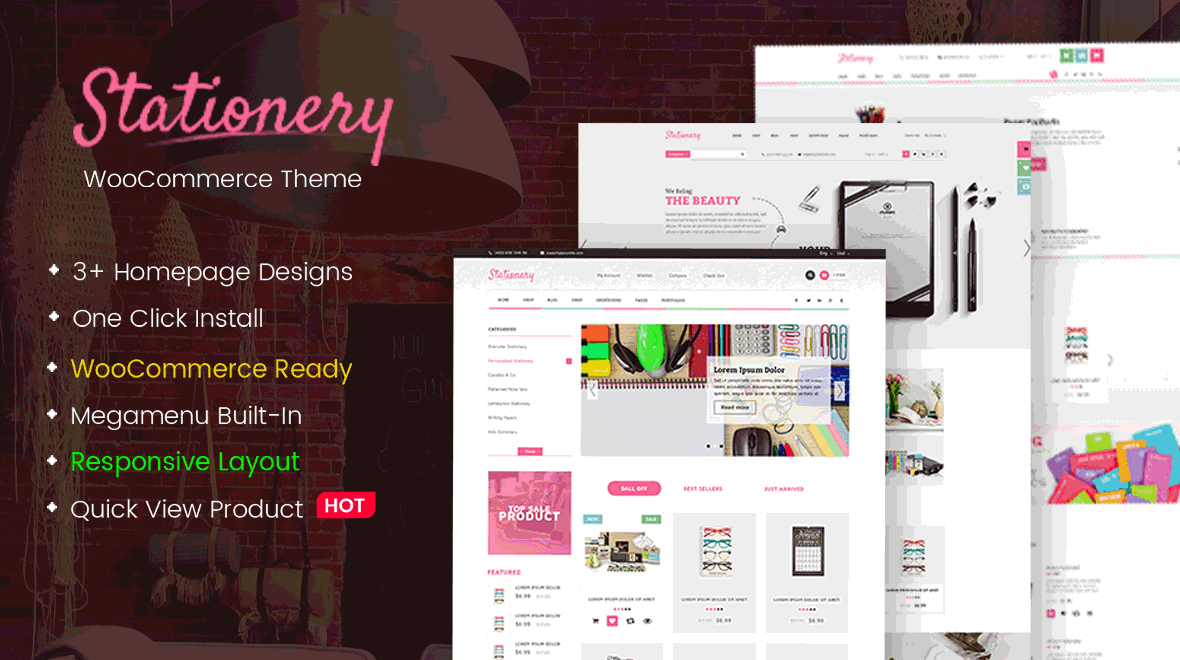 Source: amazonaws.com
The innovative theme code makes it possible to seamlessly integrate with trusted payment gateways and shipment plugins. Downloading and installing any of the new themes is simple and fast. Both Magento and Shopware offer various step-by-step guides and manuals in different formats to help with setting up these themes.
In case you are still choosing between Magento vs Shopware, make sure you follow the link to read our view on the topic.
Choosing Perfect Magento Stationery Theme for Your Site
Magento is one of the best platforms for blogs and online stores. A vast number of popular brands are using Magento to come up with awesome e-commerce websites. To make a user want to move to the cart and complete the transaction, it is necessary to have a simple and attractive design.
Any office supplies or stationery store will sparkle with the templates for Magento that you can find in this article. We will also add some of the best and most beautiful Shopware themes below. We have collected the most frequently applied templates, focusing on their main features and benefits.
Business Responsive Magento Theme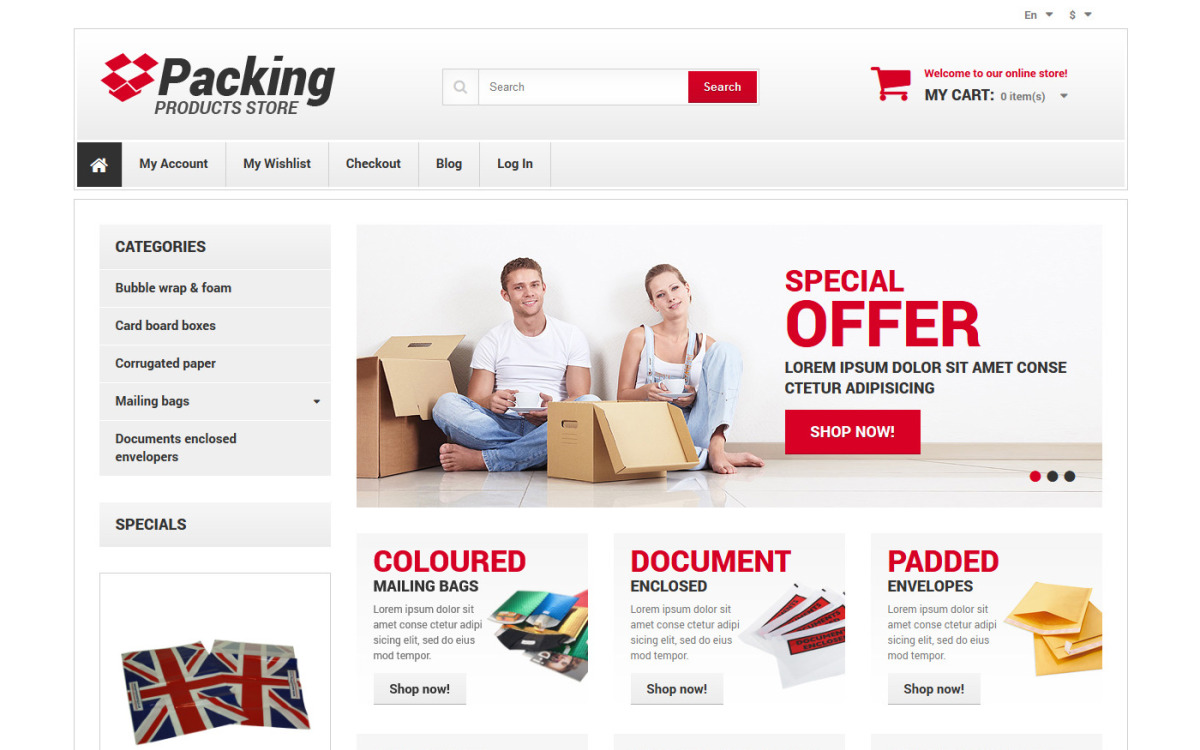 Source: tmimgcdn.com
If you're about to offer office supplies at your service, pay attention to this convenient template. This theme for Magento stores was initiated by Template Monster. Users can find simple yet stylish sign-up forms. Simplicity attracts more users as they don't wish to spend plenty of time on the registration process. Also, this template features a grid layout, nice social media features and integration, newsletter integration, built-in contact forms, sliders, layered PSD files, Google Maps integration, and more.
Users do not have to break their heads against the wall when dealing with search engine optimization (SEO) as Business Responsive Magento Theme has it as well. It also helps websites become more mobile-friendly. 79% of mobile users have ordered something using their devices in the last half a year, so this feature is rather important.
There is always a great range of web fonts, jQuery effects, and a convenient dropdown menu. This option would be a perfect option for those who deal with stationery. Video integration is another cool feature.
Gift Shop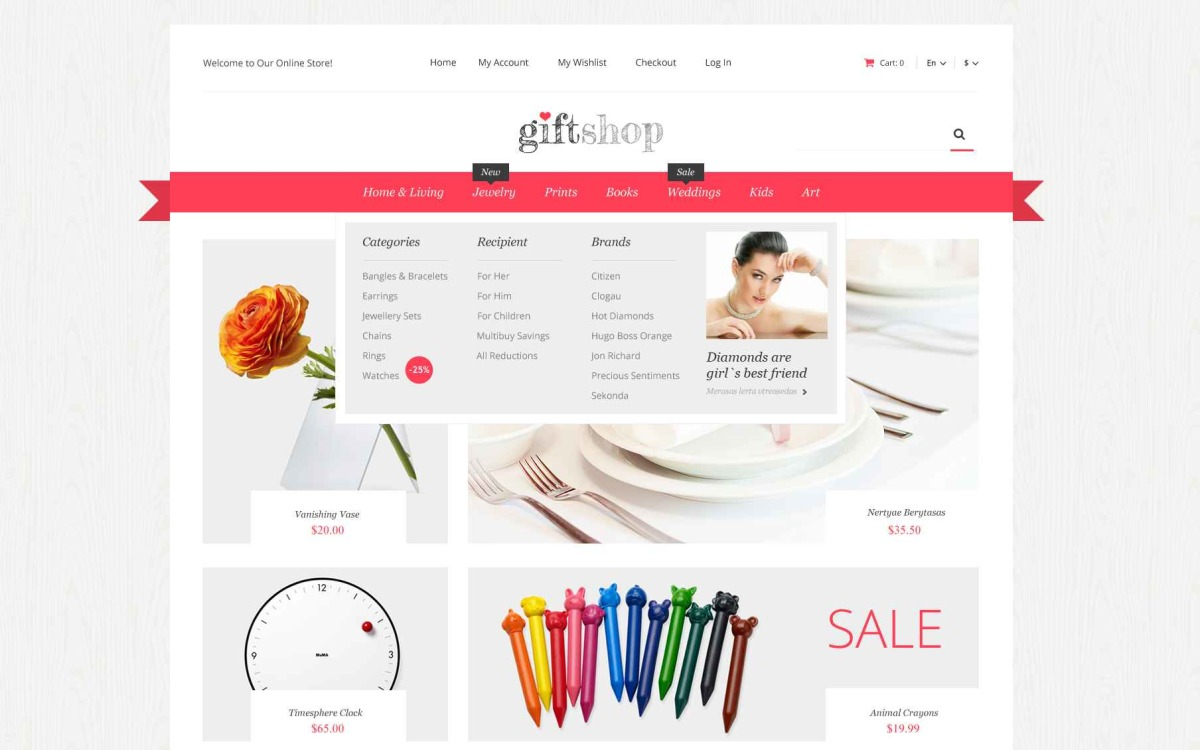 Source: tmimgcdn.com
This theme is an extremely useful and popular template that suits office supplies, accessories, and stationery best of all. This theme is done in white and soft colors. The design allows for a clean and neat view to all guests. Every detail is visible and clear thanks to the perfect color and texture mix. Template variation settings with a range of texture features make it possible to modify the layout appearance to meet the requirements of any shop owners, as well as potential buyers.
School Essentials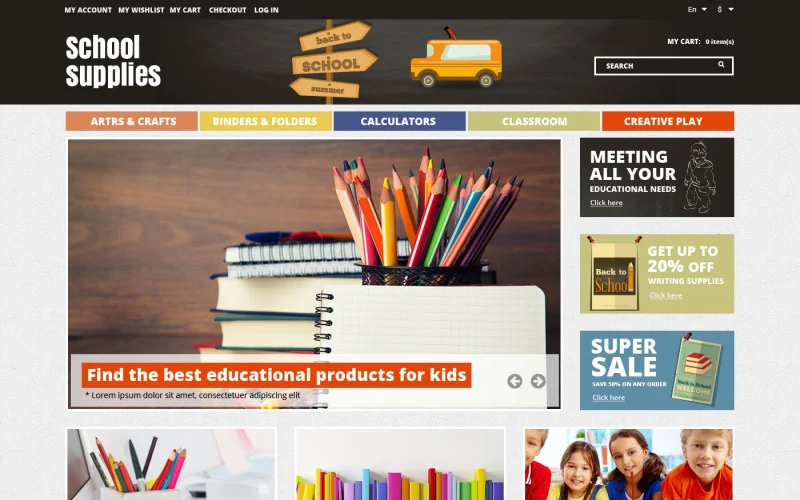 Source: tmimgcdn.com
In case your company sells both office supplies and school essentials, this theme will do. Unlike the previous option, it has some extra functions, such as CSS3 code, which allows customizing templates if the user knows this programming language well, numerous sliders, and sample content. In addition, this theme is rather responsive so that students who prefer shopping on their own would find using this website easily.
This template for stationery also makes it simple to publish and offer new products. It has many cool options to come up with a great blog and convince buyers of purchasing your goods, no matter whether needed for an office or classroom.
Business Cards Store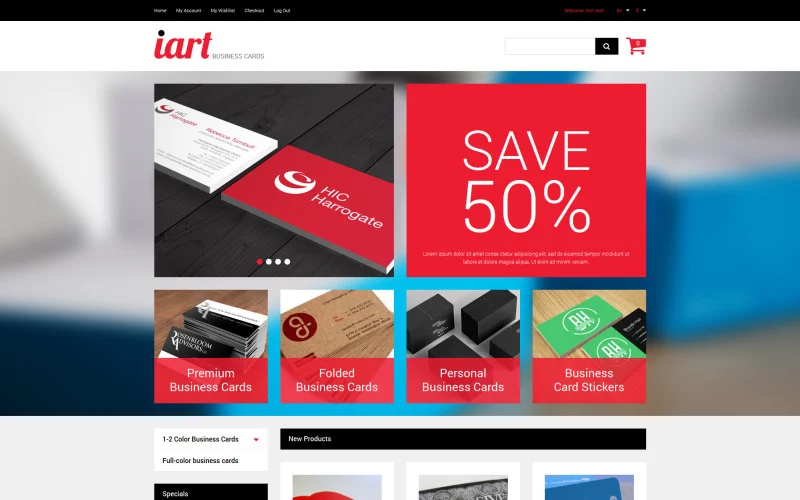 Source: tmimgcdn.com
The classical features of this exclusive Magento theme for stationery involve:
Google Maps integration;
Contact form integration;
A dropdown menu;
A grid layout;
Bootstrap framework utilization, etc.
SEO code and optimization are also included. Why does this feature matter? Well, on the first page of Google, the first five organic results account for more than 67% of all the clicks. Thus, you should take care of both paid and organic traffic to succeed.
Besides, this template offers excellent social media support for all the popular networks/platforms. In addition, you may benefit from such things as multiple sliders, video embedding features, iQuery effects, sample content, etc.
So, as you can see, there are plenty of Magento themes that you can choose for your future stationery store. More people are switching to online shopping daily. The share of mobile commerce grows especially fast. For instance, it is expected to expand by almost 73% in 2021.
Choosing a Shopware Stationery Theme for Your Store
Shopware is another popular platform used by e-store owners to provide the best customer experience for their users. We reviewed Shopware 6 on our blog discovering the main benefits it brings to businesses.
In case you are starting a stationery store online, you'd need to pick one of the default templates to set up your website. Such stationery theme ideas are best for those who are new to the business. Most often, the owners of stationery, sport, fashion, and decor stores select Shopware to start or continue their careers. Shopware offers themes that can be easily customized. Many colors and fonts allow for creating absolutely wonderful platforms.
Our experienced e-commerce development team at Dinarys has worked with various Shopware and Magento themes, and used them on our projects, though more often we develop custom themes for our customers to meet unique business needs.
As we are using some of the top Shopware themes to build up projects for our clients and our own teams, we are ready to share the best options with you.
Ikura: Highly Responsive Shopware Theme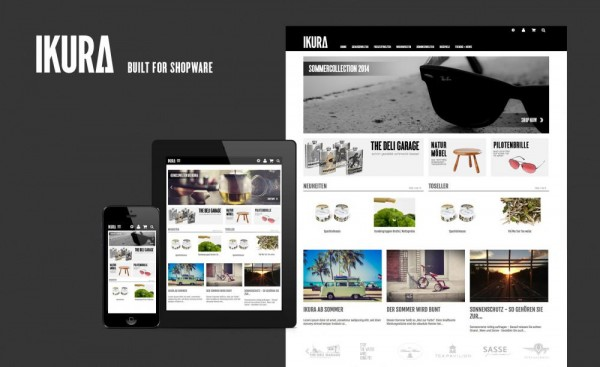 This template is famous for being Retina ready. Even if you plan to sell ordinary office supplies and stationery, this theme will still make your store look pretty fashionable. Ikura is perfect for content optimization, including various useful SEO tools. This template is very responsive, and it offers a variety of benefits of omnichannel online commerce.
The original functions that would attract any user involve an advanced menu, filters, self-explanatory navigation, and a detailed picture gallery. As 65% of customers are interested in price comparisons, they would love a website built on this Shopware theme as it has this functionality. It's possible to compare and contrast fees on the products from different categories (or the same one). The developers of this template guarantee reliable and responsive support to their users.
Grest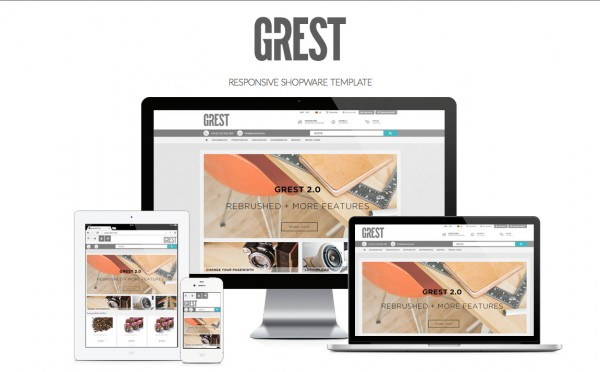 You can easily set up and customize this outstanding theme. This template is fully responsive. Users can benefit from applying a full-width listing layout and post sharing. Thus, Grest suits even blogs, which are a great addition to any e-store as well. This theme is also Retina ready, and the navigation and interface are pretty easy and fixed. You can try Uni, a similar theme, if you dislike something about Grest. In general, their features are more-or-less the same.
Read more in our blog Stunning Magento and Shopware Makeup Themes for Your Ecommerce Business.
Final Thoughts
Simple navigation, dropdown menus, SEO tools, social media and video integration, galleries, and many other features - they all matter for modern stationery e-stores. Talented experts from Dinarys with impressive experience in e-commerce development have compiled this list of the best stationery themes to assist you with building your site. We believe that you will find at least one of these templates useful for your store or blog. Don't hesitate to contact us if you require professional developers' help.
Lassen Sie Profis Ihre Herausforderung meistern
Unsere zertifizierten Spezialisten finden die optimale Lösung für Ihr Unternehmen.
Related articles