Shopware
Mar 02, 2021
The Place of Shopware on the Modern E-Commerce Software Landscape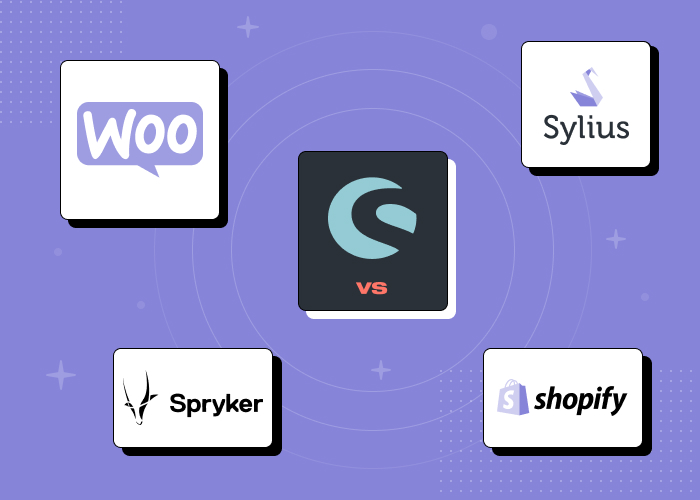 Content
Shopware is one of the leading ecommerce platforms in Germany that was established more than 18 years ago. Today, the company has its sights on the UK market as well. The number of its users is continually growing and the platform's expansion in Europe is underway.
With an extensive partner network, Shopware is a PHP-based ecommerce application that offers abundant features and a developer-friendly interface. It manages more than 40,000 live websites with a market share of 4.70%. Its modular architecture facilitates the quick launch of businesses, while the scalable and customizable platform provides the flexibility needed for the adaptation of a business to specific requirements.
Shopware is intended mainly for uncomplicated sales platforms, start-up businesses, and small to medium companies. Its rapid growth, however, makes the platform a significant player that can influence the ecommerce market.
The main benefits of the software include:
Flexibility;
Features for trouble-free internationalization;
Proper technical support;
Low cost of ownership.
Drawbacks:
Premium plugins are available at a cost;
Advanced features including Shopware Storytelling and Digital Publishing are available under commercial license.
However, to obtain the optimal solution for a specific business, an owner should consider the advantage and disadvantage lists of this and other ecommerce platforms.
Comparison Between E-Commerce System
Ecommerce software is the technology that runs and maintains all the processes in an online store, from managing assortment to calculating taxes and completing orders. Just like the entire ecommerce market, the segment of ecommerce software applications is thriving. In 2018, the estimated value of the segment was about 5.1 billion U.S. dollars, and by 2023 it is forecast to reach approximately 6.3 billion U.S. dollars.
The proper ecommerce platform can help your business to set up an online store that satisfies your needs. The modern market offers a vast variety of ecommerce platform packages, so, on the one hand, developing an online store can be a breeze. However, all the information you need to study in this regard can make the choice challenging. This article compares some of the biggest players in the modern ecommerce software market and also some of the new-breed solutions that are expanding fast.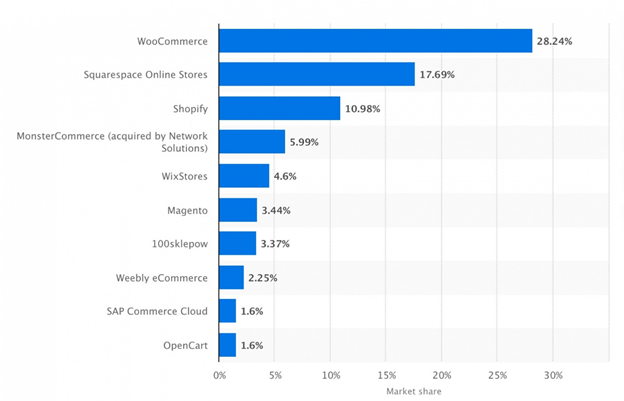 Market Share of Leading E-Commerce Software Platforms and Technologies Worldwide, April 2020.
Source: Influxive Technologies
According to the statistics, WooCommerce was the leading ecommerce software platform in 2020, gaining a market share of 28.24 percent. The second and third positions were occupied by Squarespace Online Stores and Shopify, with shares of 17.69 and 10.98 percent respectively. There are, however, a number of recently established brands, like Spryker and Sylius, which haven't yet acquired great market shares but have earned recognition and trust within narrow communities thanks to their features and innovation.

Like in many other industries, there is no single recipe that would suit all. An optimum ecommerce software solution for your business should be entirely based on your specific requirements. The main factors to consider before obtaining the ultimate platform for your business include the following:
Price, monthly fees, and processing fees. Determine which features you need in order neither to overpay nor to sacrifice convenience for a cheaper price.
Integrations and plugins. Depending on the tools you already use or plan to use for your business, decide on the types of plugins you need. You may consider accounting plugins, email marketing tools, or apps that help to ship your products.
SEO friendliness. An ecommerce platform can help you reach high ranks in search results. Such factors as an ability to add a blog to your website or use your own domain name aid in promoting your SEO.
Mobile accessibility. About 60% of searches today are conducted from a mobile device. It is often likely that those searches will result in a purchase. Therefore, ensure your customers can access your website and make a purchase from a mobile device as well.
Customer service. Your server downtimes or other technical issues can seriously harm your business. Therefore, consider the platform's technical support and their availability.
Security. Needless to say, customers will share their credit card information only on a reliable website. So, make sure your platform supports HTTPS/SSL for a safe checkout for your clients.
Scalability. All business owners hope that their business will grow. The platform should be able to scale along with your business without charging you exorbitant prices.
Shopware vs Woocommerce
WooCommerce is the market giant, being in fact a WordPress ecommerce plugin. Available for free, it is packed with features and perfectly integrated into your self-hosted WordPress website, turning it into an entirely functional ecommerce website. The software platform can be customized with more than 400 extensions to comply with specific needs.
WooCommerce's pros:
Easy to use;
Simple to install;
Cheap to build;
Abundance of plugins.
WooCommerce's cons:
Legal texts not included;
Problems with languages other than English;
Focus on the US market, which requires adaptation in other parts of the world;
Complicated update policy.
| | |
| --- | --- |
| Shopware | WooCommerce |
| A software shop where you can create a professional online shop. | A freely available ecommerce plugin that implements ecommerce facilities in your WordPress website. |
| Offers free models. | Offers free models. |
| More features including CRM, multi-channel marketing, and multi-store operation. | Better usage coverage in more websites categories including computers electronics and technology, food and drink, health, and more. |
| The abundance of ready-made solutions and integrations with 3rd party tools. | Leading in 167 countries, including the United States, United Kingdom, Italy, and Germany. |
Shopware vs Prestashop
PrestaShop is an open source, feature-rich ecommerce platform. It enables a user to set up a store in the cloud or through self-hosting. The software is written in PHP, is highly customizable, supports all the major payment services, is translated into a variety of languages, localized for many countries, and is fully responsive.
PrestaShop pros:
Easy to install;
User-friendly;
Comparatively inexpensive;
Easy customization;
Demographic assistance;
Secure payment.
PrestaShop cons:
Insufficient scalability;
Lack of professional design;
No official support team.
| | |
| --- | --- |
| Shopware | PrestaShop |
| Uncomplicated sales platforms, start-up businesses, and small to medium companies. | Small and medium-sized businesses, retailers. |
| Offers free models. | Offers free models. |
| More features including data security, kitting, promotions management, reviews management, and templates. | Higher market share. |
| The abundance of ready-made solutions and integrations with 3rd party tools. | Available through a web browser and can be installed and customized without developer support. |
Shopware vs Oxid
OXID eSales is an ecommerce software that provides a vast scope of functions, simple expandability, and numerous additional features. The ecommerce solution is primarily targeted at small and middle-sized businesses.
Oxid pros:
SEO friendly;
Multilingual;
Convenient order and consumer management;
Integrated content management system;
Easy handling of product information;
Integration of different marketing tools;
Opportunity to connect to ERP systems.
Oxid cons:
Insufficiently structured backend;
A limited number of provided templates.
| | |
| --- | --- |
| Shopware | Oxid |
| Uncomplicated sales platforms, start-up businesses, and small to medium companies. | Suitable for any online seller who wishes to offer a medium to large product inventory and already has some experience in ecommerce. |
| Offers free models. | Offers free models. |
| More training options and more features, such as catalog management, multi-store management, email marketing, SEO management, and more | Multilingual shop features can be integrated in a free version. |
| | Easy adaptation of country-specific details. |
Shopware vs Shopify
Shopify is definitely one of the ecommerce world giants. The platform was set up in 2006 and managed to build customers' trust in a short time. Tens of thousands of online retailers are powered by Shopify. The most sound names in the customer list include General Electric, Tesla Motors, Encyclopaedia Britannica, and more. Feature-rich and easy to manage, the platform, however, has certain flaws and limitations.
Shopify pros:
Easy to use;
Excellent customer service;
Security;
An abundance of built-in features;
Powerful analytics.
Shopify cons:
A poor content management system that does not allow customers to publish rich content like blogs or vlogs;
Lack of SEO optimization;
Scalability issues in the long run;
Poor search mechanism.
| | |
| --- | --- |
| Shopware | Shopify |
| A software shop where you can create a professional online shop. | Shopify is an all-in-one ecommerce platform with an integrated toolkit for website creation, hosting, and payment platform. |
| Offers free models. | Available at a cost. |
| More features including data security, kitting, promotions management, reviews management, templates. | |
| An abundance of ready-made solutions and integrations with 3rd party tools. | A vast range of functions, extensive customization options. |
Shopware vs Gambio
Founded in 2004, Gambio boasts a good track record in the ecommerce market. The company specializes in ecommerce software for small to enterprise-level businesses. The software solution is offered as an independent open source project, but only together with a paid support package.
Gambio pros:
SEO optimization;
Security;
Multichannel sales;
Dedicated support;
Automatic updates.
Gambio cons:
The solution and paid support are available only through the developer;
Does not offer multi-shop functionality.
| | |
| --- | --- |
| Shopware | Gambio |
| A software shop where you can create a professional online shop. | Gambio is the flexible shopping cart solution that is being used for the online stores of more than 25,000 companies. |
| Offers free models. | Offered with the paid package. |
| More features including CRM, email marketing, kitting, loyalty program, and templates; and more integration options. | All-in-one ecommerce solution popular within a similar range of countries and categories as Shopware. |
| | Automatic and regular updates through Gambio Cloud. |
Shopware vs OpenCart
OpenCart is an open-source ecommerce platform distributed for free. Although not the most popular software, it offers a full range of functions and is easy to install, configure, and administer. To gain the maximum benefits from this platform, however, you should utilize premium elements that are available at a cost.
OpenCart pros
Easy to implement multiple languages;
Offers a full range of metrics and reports;
Simple integration. Even social media, such as eBay, or Amazon, can be integrated into into your storefront;
Compatibility with most current payment gateways;
Excellent technical support;
Free add-ons.
OpenCart cons
The software creates canonization issues to SEO;
Different installations may not perform well together;
Does not allow for a database update without a special plugin.
| | |
| --- | --- |
| Shopware | Opencart |
| A software shop where you can create a professional online shop. | Open-source shopping cart solution. |
| Offers free models. | Offers free models. |
| More training options. | Allows for multiple integrations. |
| Larger market share. | Thousands of available templates and add-ons. |
Shopware vs Spryker
Established in 2014, Spryker represents a new breed of ecommerce software developed in response to evolving business requirements and altering customer needs. Aside from offering a fast ecommerce store, the Spryker approach provides a unique, personalized experience based on customer needs, without sacrificing speed thanks to the platform architecture and the way information is handled.
Spryker pros:
Dedicated support;
Educational resources;
Innovative;
Fast;
Omnichannel.
Spryker cons:
The main focus on huge enterprise platforms;
Not recognized outside Germany.
| | |
| --- | --- |
| Shopware | Spryker |
| Uncomplicated sales platforms, start-up businesses, and small to medium companies. | E-Commerce system for rapidly growing companies. It is a suitable framework for mid-level and enterprise, B2B and B2C. |
| Offers free models. | An open code is available for free. |
| More ecommerce features including inventory management, kitting, SEO management, and templates. | Offers serious customer support and educational resources. |
Shopware vs Sylius
Sylius is a modern ecommerce software excellently suitable for running a highly personalized online store. While offering vast functionalities, the platform is easy to install and performs fast. One of the most advanced technologies on the modern market, it allows for creating a highly custom and scalable website.
Sylius pros:
Flexibility, scalability, security, and stability;
No technological debt unlike many other solutions;
Based on Symfony, which implies vast opportunities to find developers;
Excellent code quality and superior documentation;
Countless possibilities to customize every aspect of the system and integrate your plugins.
Sylius cons:
Requires a professional interference to create a shop, since the process is not as easy as in other platforms;
Not all elements are out of the box, so, need to be developed.
| | |
| --- | --- |
| Shopware | Sylius |
| Ideal for simple sales platforms, start-ups, and small to medium businesses. | Suitable for large companies in need of dedicated solutions as well as ecommerce beginners who plan to expand in the future. |
| The Community edition is free. | The Standard version is free. |
| More features: loyalty program, returns management, and SEO management. | |
Shopware vs Magento
Magento was conceived as an on-premise, open-source solution chosen by businesses that have already seriously invested in IT or development teams. Magento 2 (Magento Commerce Cloud or Magento Enterprise Cloud Edition) was introduced in more recent years as a cloud, open-source solution.
The platform is rich in features and boasts huge potential. Founded in 2007, Magento is one of the most popular software in the ecommerce industry with more than 200,000 live websites on board. Recognized and trusted internationally, the brand boasts such brilliant customers as Coca-Cola, Nike, Ford, and more. For years, Magento has been mostly chosen by large-sized businesses.
Magento pros:
Reliable and feature-rich solution;
Excellent SEO;
Easy selling;
Numerous users and a vast community;
Multiple opportunities to choose where you want to host the software.
Magento cons:
Expensive to run and maintain;
High entry barrier;
Expensive hosting;
Customization can be complicated due to the monolithic approach;
Requires a developer for setting up;
Extensive space and memory resources are needed for smooth performance.
| | |
| --- | --- |
| Shopware | Magento |
| Designed for small and medium businesses in the retail industry. | Designed primarily for larger businesses in the retail industry. |
| The Community edition is free. | Magento Open Source is free. |
| Greater user experience and more features. | |
Both Shopware vs Magento, the developers are trying their best to provide the optimal website building abilities. While Shopware is leading in German-speaking countries, Magento is more internationally recognized. Generously packed with features, Magento is not as easy to use as Shopware. However, Magento 2 has brought significant changes at the desk.
When weighing Shopware vs Magento 2, one must consider a number of improvements in the latter. They include the more transparent installation process and frontend activities; enhanced overall user experience; modernized and simplified navigation in the admin panel; and higher SEO-friendliness.
On the other hand, Shopware is not standing still either. Shopware 5 vs Magento 2 is more advanced in terms of upgrades and updates. Furthermore, the platform offers broader marketing features, is better optimized for SEO, provides richer content management opportunities, and offers a greater user experience with the mobile version. However, it is less flexible than Magento if a complex multi-store solution is required.
Furthermore, Shopware 6 vs Magento 2 reveals some more potential risks to the world's ecommerce software giant. Thus, Shopware 6 offers a simple and intuitive user interface that makes the platform easier to handle for everyone. Faster performance, lesser cost, and excellent SEO optimization also add to the list of Shopware advantages.
We are proud to have a solid and successful experience with both platforms. For example, our vast portfolio includes the development of Maxpay, a payment module that is now available for all Magento users. Another sound case is the migration service from Magento 1 to Magento 2 that we provided for a leading forklift dealer.
Conclusion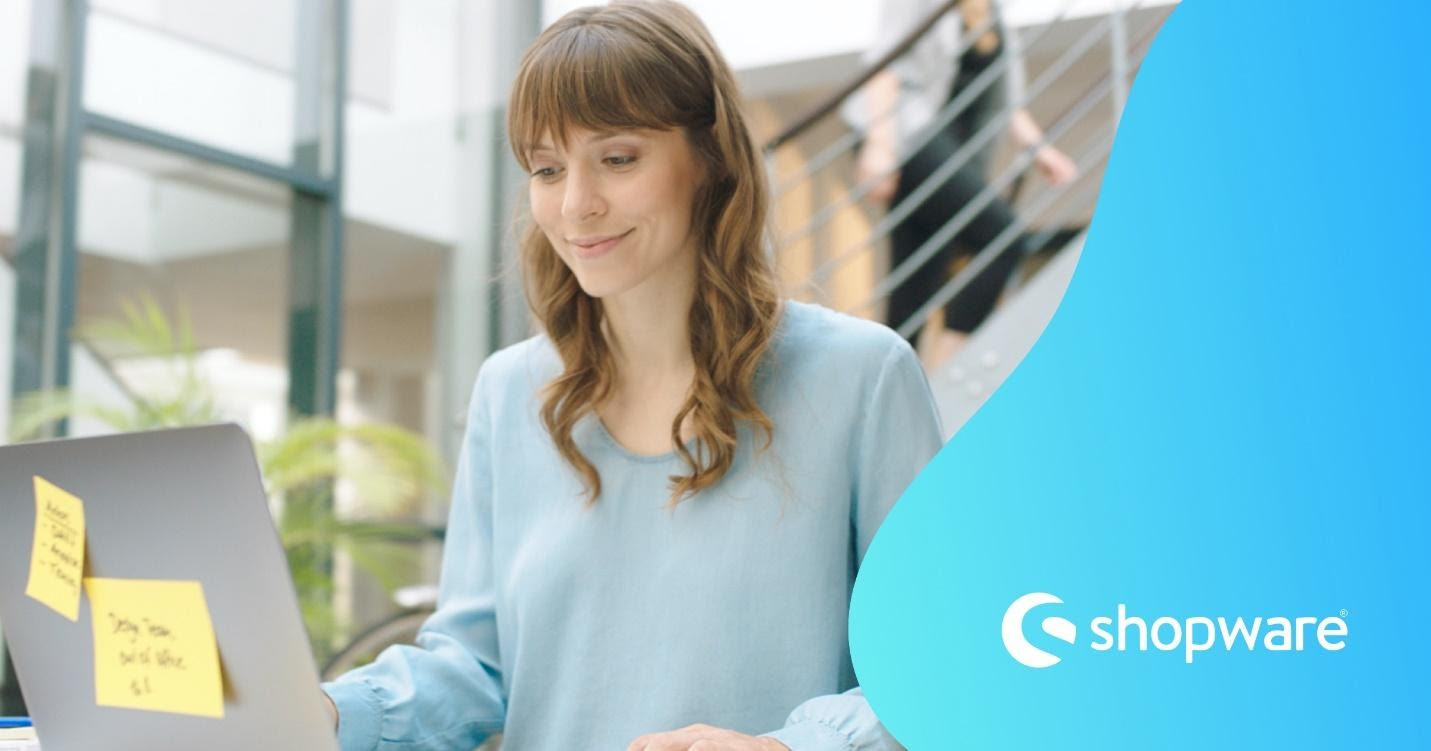 Source: Shopware.com
To sum up, Shopware is a fast-growing store-building platform that is confidently becoming one of the major players in the industry. Currently more popular in German-speaking countries, Shopware is likely to expand to the rest of the world in the near future. By certain characteristics, it can beat even such giants as Magento. In the Magento vs Shopware competition, Shopware has already been deemed a reasonable alternative as a less complex and less expensive solution.
However, for customers in search of ideal ecommerce software, the most crucial question is what their business needs. The right choice is dictated primarily by a match between the required features and the price. Shopware is relatively inexpensive, offers simple and intuitive solutions, is marketing-friendly, and provides a superior range of features that outreach many of its competitors. It is best suitable for startups and small to medium enterprises. Reasonable cost and time of development and implementation add to the list of Shopware benefits.
Along with dynamic changes in the world of ecommerce, any seller needs to keep pace with it to comply with customer expectations and make the business thrive. Throughout your business's lifecycle, your needs may alter, posing greater demands to the platform. Whether you are launching a startup or trying to enhance your existing business, we bring our huge experience with the main players in the modern ecommerce software market at your service. Our professional approach and expertise aim to make complex things easier for you and more efficient for your company. Contact us with your project idea to receive a consultation or a project estimate.
Lassen Sie Profis Ihre Herausforderung meistern
Unsere zertifizierten Spezialisten finden die optimale Lösung für Ihr Unternehmen.
Related articles