E-Commerce
Nov 11, 2020
The Development of Online Car Auction Sites
Content
The ongoing manufacturing growth saturates the automotive market with proposals on used vehicles. Among other things, it results in the rapid development of online car auction sites that allow conducting lucrative deals from a distance. With the proper approach, you can build your own successful project in this market segment.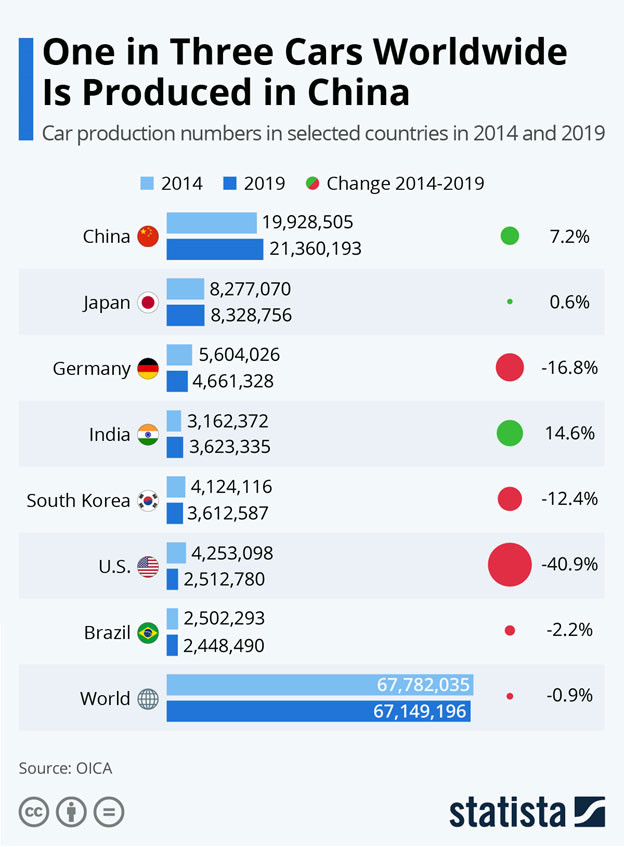 Image Source: cdn.statcdn.com
In 2019, more than 67 million vehicles were produced globally. The total number of cars in the service has long exceeded 1 billion. With the growth of production and sales of vehicles, the secondary market is also growing. This creates a demand to be able to search for profitable deals of used cars worldwide quickly. Global trends show the rapid growth of e-commerce. Therefore, the best choice for buying or selling a car would be an online car auction.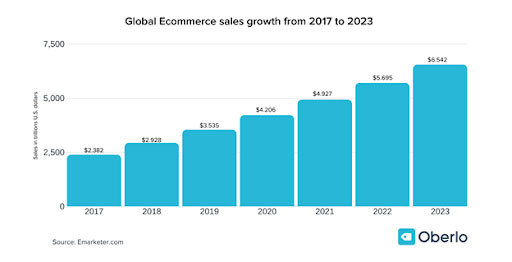 Image Source: www.oberlo.com
Car Auction Prices vs Retail: Benefits
When comparing conventional retail businesses against online car auction sites, the following advantages for the customer can be pointed out:
Interaction speed;
Flexible formation of prices;
A wide selection of offers;
Opportunities to check the car online;
Minimum of personal contact between the parties.
All this contributes to the fact that automotive auctions are gradually becoming more popular than offline showrooms or markets. Let us consider each point in more detail.
Interaction speed
To find the right car, a person does not need to spend time traveling to the locations of different car dealerships or other places of sale. All you need to do is open the online car auction website or application, and filter offers as you see fit. In practice, several hours of offline activity turns into a several minute visit to the online platform. A buyer can immediately determine the core of proposals that satisfy their request the most.
Also, online platforms minimize the cost of contacting and coordinating with the seller. It is enough to call or write to the car owner and discuss the critical details.
You no longer need to drive around and examine several offers, hoping for a lucky break. All the essential information is published in the product description or clarified at the first contact with the seller.
Flexible formation of auto auction car prices
Automobile auction prices are, of course, tied to the market average. Nevertheless, in practice, this indicator serves only as a guide. This provides a wide field for maneuver. Buyers can offer as much as they are willing to pay on a separate offer. That is, car auction prices are not fixed and can often be beneficial for buyers. Surely you understand that getting the right car for a fair price is the primary driver for visitors to such resources.
A wide selection of offers
A customer visiting a website or application gets access to all offers from sellers. They can compare vehicle conditions, prices, and years of manufacture, track service history, and so on. Moreover, all this data can be provided within the framework of a single car model or brand.
The top resources' interfaces allow visitors to look for a car per their budget, geographic location, and many other preferences. In practice, there are no such opportunities when searching for offers offline.
Online car verification capabilities
A bright example of this feature was implemented by the famous American online auto auction, Copart. Histories of cars listed on this resource are checked beforehand within the CARFAX system. This service stores the vehicle's official record by its VIN code, which allows you to determine the presence of critical damages, fines, or loans. The buyer immediately sees what and when happened to the goods they are interested in.
In other countries, data from local registries can be used to develop sites or applications. It all depends on the legislation and the publicity of such information. One way or another, the presence of such a check is a huge benefit for an online project.
Minimum personal contact
When choosing a car, an online car auction user does not need to meet each seller personally. All necessary negotiations can be conducted through the built-in messaging systems or published contacts. Personal contact occurs only during the final inspection of the transport and the signing of documents. In light of the latest developments in the world related to the coronavirus epidemic, this opportunity is becoming especially relevant.
Such interaction format gives the buyer much more freedom than offline activity and reduces risks to a minimum. The published information may not be limited to data from government registries or insurance companies. Many auctions allow you to track sales history from one account, seller reviews, and so on.
Features of Online Car Auction Development
When creating new car auction sites, it is necessary to consider both the specifics of the local market and the shortcomings of potential competitors. The market's peculiarities may include the availability of access to official registers, specific buyer preferences, the willingness of sellers to share important information about their offers, and so on. Depending on this, an optimal service development plan is drawn up. It is also important to choose the technologies upon which the solution will be based. We have reviewed the best online auction software. Today we'll discuss specifics of online car auctions.
Dinarys has extensive experience in the development of e-commerce projects, mainly based on Magento or Shopware platform. These solutions provide a wide array of capabilities useful both for developers and business owners.
Best online car auction sites: examples
The practice of such giants as Copart, Dashub, eBay Motors shows that for your project to result in one of the best car auction sites, it must have the following features:
Simple, intuitive, and convenient user interface;
High performance;
Stability of operation;
Vehicle history validation function;
Customer feedback monitoring system.
There are many best online car auction examples in the world. For instance, the Copart mentioned earlier annually makes a profit of about $400 million. And according to the company's financial reports, more than 2 million cars are sold every year through their resource. If you go to the auction right now, you can see about 200 thousand offers on sale.
eBay Motors
A subsidiary of one of the Earth's largest e-commerce platforms that conducts the eBay car auctions online. Thoroughly checks sellers and minimizes customer risks as much as possible. A distinctive feature of this site is the availability of spare parts and special vehicle offers.
Adesa
Probably the leading European car auction. There are fewer offers than the same Copart or eBay Motors provide, but this does not affect its popularity. Accessible through the website and mobile application.
Used Car System Solutions
This site can be called one of the more exotic car auctions online. The largest of Japanese used vehicle traders, USS often features unusual and exciting lots. About sixty-five thousand vehicles are sold weekly. An impressive characteristic is a comprehensive check of all cars conducted by independent experts.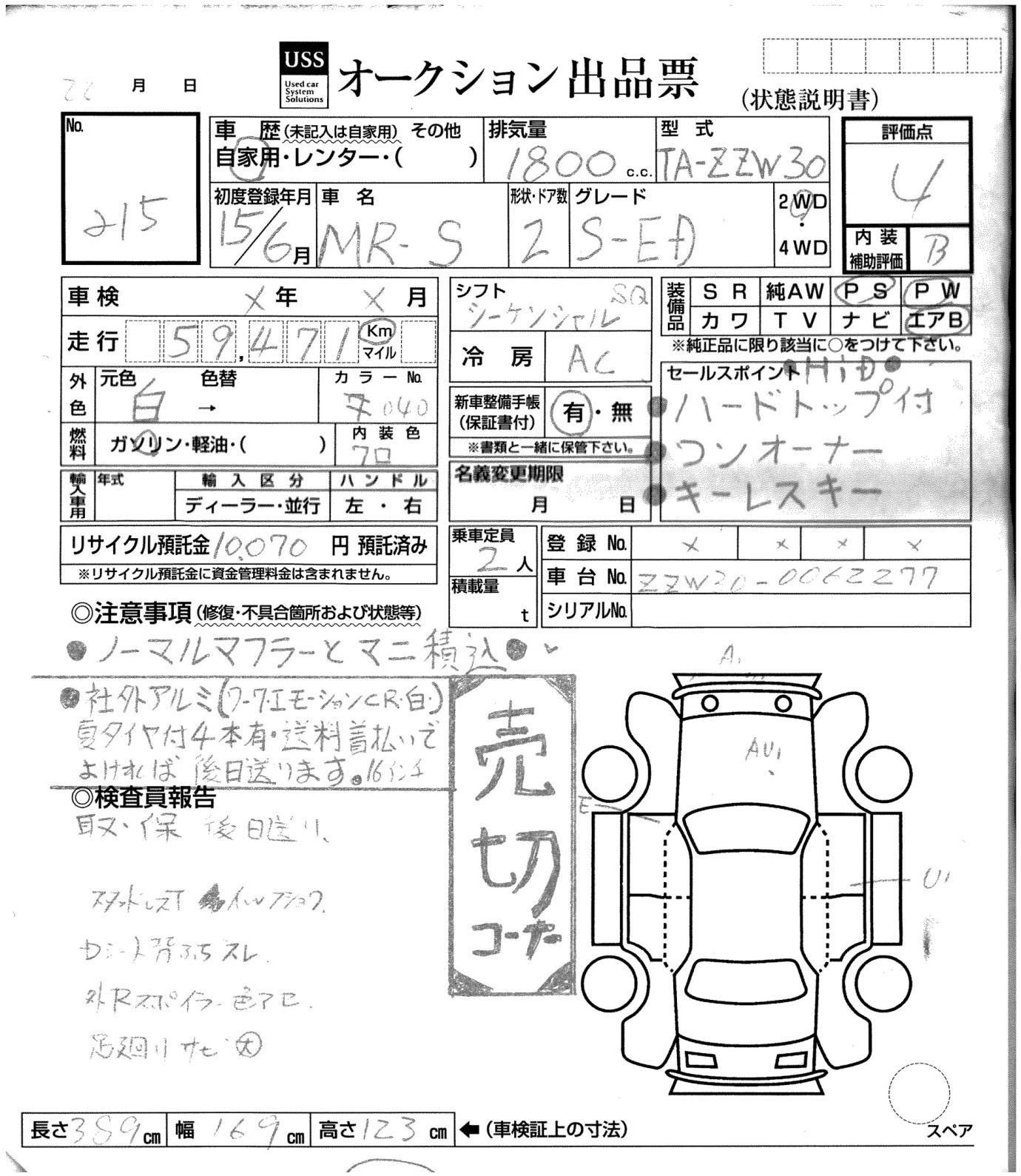 Sample USS car auction card - Toyota MR-S
Why Online Auto Auction is a Good Idea for Business
The secondary automotive market proliferates, as e-commerce technologies do. The combination of these two areas allows creating a profitable product - online car auction. The buyer gets protection against risks and a large selection of positions. And the seller receives a ready-made platform to sell their vehicle. You can monetize the project in various ways: by charging the transaction fee, displaying ads, providing additional paid services, etc.
No less wide is the selection of paths to create your site. In our opinion, the most optimal is to employ one of the PaaS e-commerce solutions by leading technology companies such as Magento. This allows launching the completely ready web portal with rich functionality in the most business efficient way.
The experience of the giants of the automotive e-commerce market confirms the high demand in this niche. If you create an attractive and profitable product, there is a high chance of occupying a separate market segment. To increase the chances of success, it is recommended to partner with experienced professionals. Dinarys is ready to offer the aid of all the specialists involved in the development of a modern car auction at a moment's notice. Contact us today, and let us make your ideas real together!
Lassen Sie Profis Ihre Herausforderung meistern
Unsere zertifizierten Spezialisten finden die optimale Lösung für Ihr Unternehmen.
Related articles