E-Commerce
Jul 21, 2021
The Cosmetics Company Store Website: How To Create a Successful One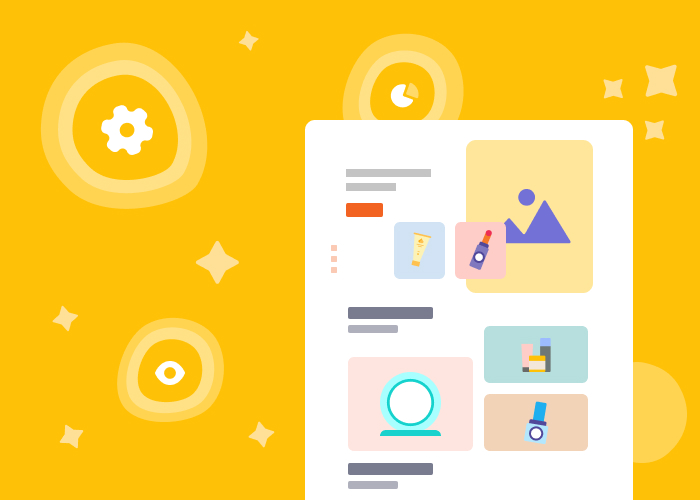 Content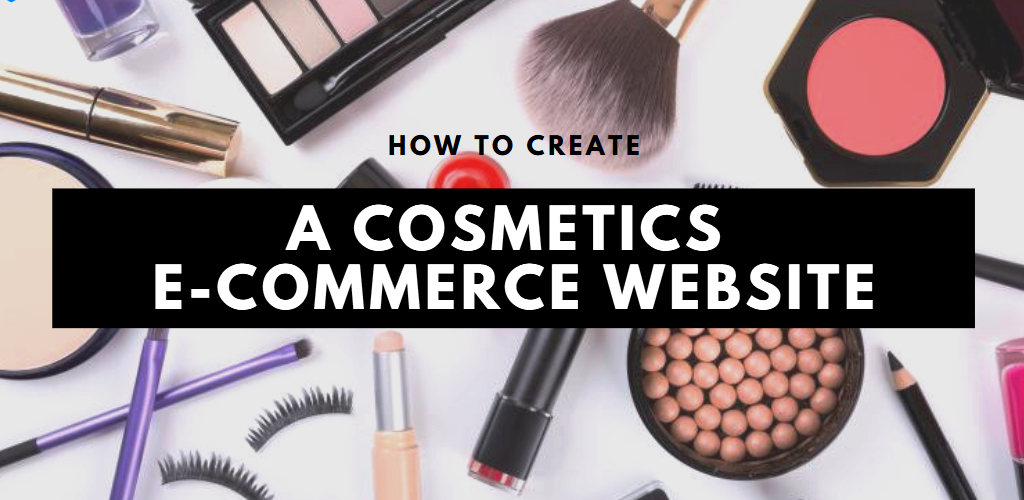 Source: tigren.com
The beauty industry is experiencing rapid growth. It has responded positively even during the crisis and is now characterized by over $500 billion in sales. The market is projected to exceed $716 billion by 2025 at a compound annual growth rate of 4.75%!
Despite high competition, a large number of companies are willing to join this high-potential market. Among the main drivers of market growth and success of cosmetic giants, experts note a solid cosmetic website, which is why the demand for their development in recent years is constantly growing. If you want to sell cosmetics online, this article, prepared by Dinarys specialists, will help you start earning.
Source: mckinsey.com
How to Create a Cosmetics Ecommerce Website
The primary trend this year is to expand cosmetic marketing through digital channels and attract more customers who are willing to pay a high price for high quality. Research in e-Commerce shows how significant the impact of online shopping is on the conversion rate.
A website representing cosmetic products should be neat, fresh, and comprehensive. It will be able to attract customers if it considers current trends in design, customer requirements for the interface, etc.
Based on our extensive experience, we at Dinarys believe the following steps are critical for creating a cosmetics website, which should be the foundation of a sustainable digital business.
Step 1: Choose an ecommerce platform
When it comes to ecommerce platforms, you have many options to choose from that are considered worthy. There are a lot of choices, but depending on the scale of your project, your expectations, and your budget, it's important to choose the most appropriate one.
When choosing a platform, think about your niche, key business metrics, and products. Consider also the following:
Needs and priorities. Determine what the website should be able to do. The functionality of the platforms is different, and it will become clear which ones are not suitable.
Deadlines. If a website needs to be custom-built with lots of different media, the work can be time-consuming.
Scalability and adjustability. At the stage of building a business from scratch, it's impossible to foresee everything. A website builder must be flexible, with fast and reliable APIs that can quickly handle a lot of requests.
Customer support. When developing an online store, you need to be sure that help is available at every stage.
With this in mind, Dinarys uses two platforms in its work.
It is one of the most advanced ecommerce platforms, largely thanks to its unique scalability. Open source code gives you enormous customization options. If you have the skills, you can create anything you can think of. If you don't, we suggest using pre-installed themes to make the task easier.
There are also many great extensions that can improve the functionality of the website. Magento is suitable for stores of all sizes and volumes. Popular themes for the cosmetics store are:
Hee-Young Korean Beauty Store;
Parna.
On the flip side, Magento requires more knowledge and skills than any other website builder. It does not have much technical support, and hosting is costly.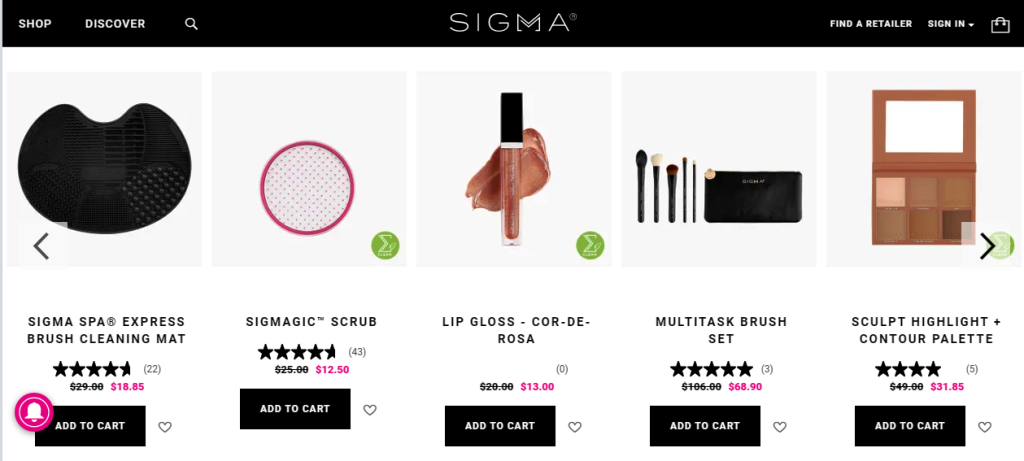 Source: paldesk.com
Perhaps the only open-source ecommerce website builder that also offers SaaS options. The platform is versatile, fully customizable, and provides online store migration without rebuilding. Popular themes: Grest, Uni, Ikura. It comes with everything you need, including payment integration. The Shopware Cloud is a ready-made foundation for starting an online cosmetic business!
Shopware is absolutely free to get started. It's the optimal choice for small and medium-sized businesses. Multilingual administration, multicurrency and customizable tax calculation provide global capabilities. Customers quickly find what they need and pay the way they want. Shopware is well integrated with PayPal, Skrill, Stripe, and Braintree.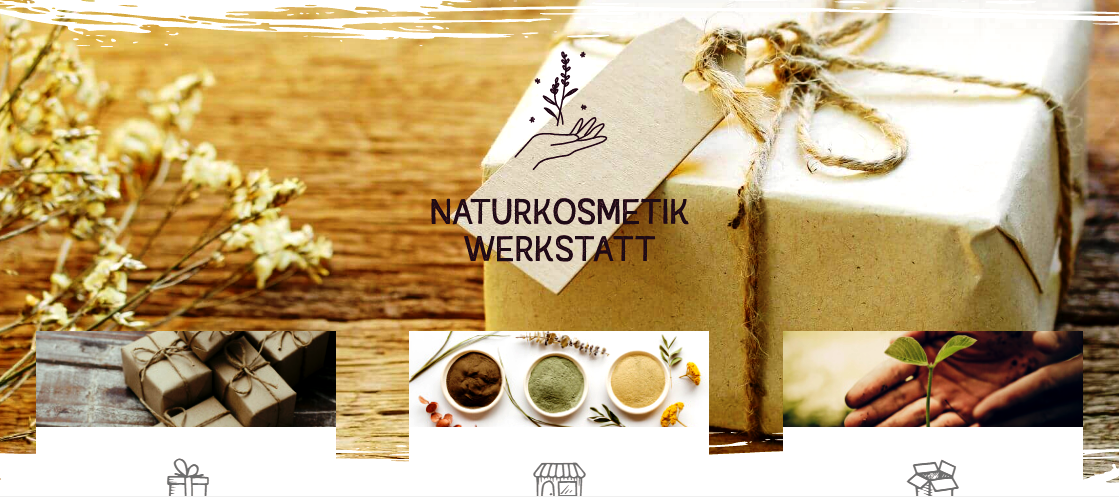 Source: naturkosmetik-werkstatt.de
Step 2: Finding a Reliable Web Design Company
Both Magento and Shopware offer ready-made ecommerce beauty cosmetics website templates. All you need to do is install the theme, upload your own content, and customize it. This way, you can cut costs and save time.
Still, a ready-made design is not perfect in many ways. The team that creates a custom design must have a profound understanding of the chosen platform. Therefore, selecting an ecommerce web design company is crucial to the success of an online business.
There are two main criteria ─ experience (specialization) and knowledge. For example, suppose you decide to choose Magento. In that case, you should look for a "Magento development company/Magento agency/Magento web design company" and not just an abstract "website design and development company".
Step 3: Determine Design and Development Requirements
Once you figure out who your business partner will be, it's time to discuss the requirements in detail. You need to clarify the essential information:
Design. Decide if you want to create a unique one from scratch or apply a ready-made theme, whether the web agency will provide a logo, banners or not, etc.
Functionality. Is there a feature you would like to see on your website? Make this clear in the discussion so that developers can provide appropriate solutions.
Online payment: choose a payment gateway for your website right away to allow the agency to find possible ways to integrate it into the store.
Delivery through the website: consider all delivery methods, the ability to choose transportation companies, and pre-calculate the cost of the service.
Hosting: not all agencies offer hosting services, so this is worth discussing.
Estimated development time: after specifying all the requirements, the web development company should prepare a detailed proposal indicating the estimated time and cost of the project.
Step 4: Agreeing on the Cost
If the price offered by the company is within budget, you can move on to a contract and a work schedule for the project. In most cases, the cost of an ecommerce site is between $2,000 and $50,000. This is several times less than the cost of a regular store.
When it comes to ecommerce website builders, prices can vary. Therefore you need to think about how the pricing relates to your budget. You should also think about a platform with different packages so you can scale your business and add more features as your needs grow.
At Dinarys, we always offer affordable prices for our services so that we can meet even a limited budget. Feel free to let us know your requirements and capabilities so that we can offer matching solutions.
Step 5: Starting the Development Process and Launching the Website
Usually, a web design company sends the client a prepared project schedule before development begins. Thanks to this, you can easily track the stages and monitor the developers' work.
Examples of Top Cosmetic Websites
You can always argue about the top websites, although it's better to look at a successful job once than to listen to someone else's stories. There are many well-made commercial sites. However, we would like to hold your attention to the following ones.
Pierre Fabre is the third-largest pharmaceutical laboratory in France. After moving all four of its brands to the cloud-based Magento platform, the company's site has become one of the best. The platform allows the development of high-performance, detailed, and customizable enterprise-level sites at a fraction of their competitors' cost.
The developers have managed to simplify the management of Avène USA, Glytone USA, Klorane USA, and René Furterer USA in a common underlying infrastructure. At the same time, the operation of each site is fully customizable according to brand personality and customer needs.
The cloud has improved site performance and stability necessary for traffic growth. New features have boosted the overall quality of the B2C and B2B customer experience. On the Magento Commerce 2 backend, the API optimizes order management, shipping, inventory updates, fulfillment, catalog maintenance, and pricing for all four brands and provides an efficient workflow throughout the order management lifecycle.
The new design allowed the team to get more detail on visual details and content, resulting in a 10% increase in average order value and a 20% increase in conversion rate. For a company that reinvests up to 14% of its turnover in research, finding the right ecommerce platform was a genuinely productive investment.
Sigma Beauty is a major international business with more than 250 retailers in 70 countries. It has also rebranded its website since the company needed one of the best platforms that could get them to market quickly and be flexible enough to support sustainable B2C and B2B revenue growth.
Magento Commerce Cloud hosting on AWS infrastructure has boosted global network performance. The centerpiece of the new B2C site was a stunning photo and visual design that attracted visitors and highlighted product details. Optimized code significantly reduced page load times, and improved performance allowed for fast image rendering.
There are plenty more examples. Take a look at the websites of Neuners, Skins Cosmetics, Naturcosmetik-werkstatt, ShapeWorld. They are beautiful, functional, and always crowded, all thanks to the fact that they are built on Shopware. Try browsing catalog pages - feel the difference from boring faceless and buggy resources. The choice is obvious because you need the best.
Conclusion
The process of creating an online cosmetics store can be pretty challenging for business owners. That's why you should find a suitable partner - a professional web design and development company.

Dinarys has participated in many projects with cosmetic companies from Europe and the USA. We have a long and successful work in this field, and our specialists have the necessary expert skills. By contacting us, you'll get the perfect beauty cosmetics website! If you have any ideas, reach out to our team to discuss the requirements for your future site.
Lassen Sie Profis Ihre Herausforderung meistern
Unsere zertifizierten Spezialisten finden die optimale Lösung für Ihr Unternehmen.
Related articles