E-Commerce
Jul 16, 2021
Best Grocery Store Magento/Shopware Themes for Ecommerce Business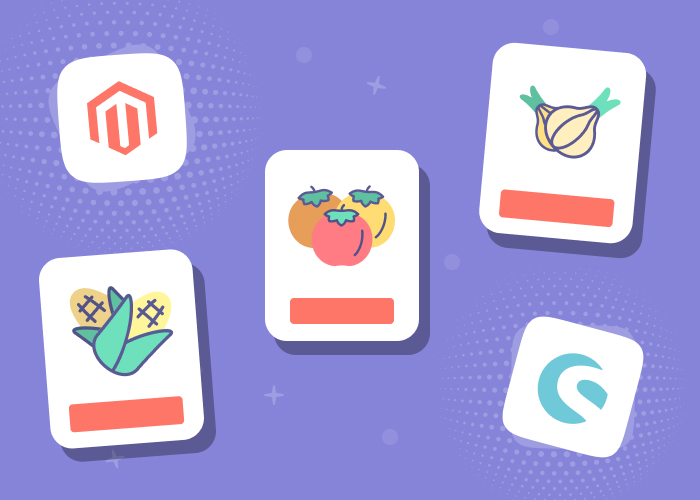 Content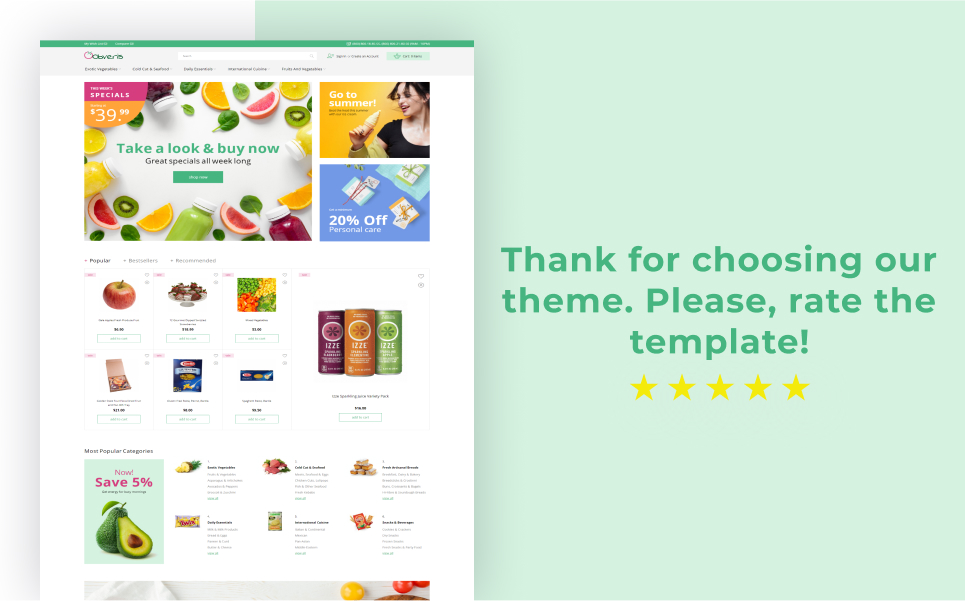 Source: templatemonster.com
The intense competition between grocery stores in the ecommerce field encourages modern entrepreneurs to seek the most effective steps to increase sales. Let's say you have a product that well satisfies all customer requirements. However, this does not automatically mean regular high sales.
First of all, you should take care of how well your grocery website theme attracts potential customers' attention. According to statistics, 38% of users leave a site if it is unable to attract attention at first few glances. In other words, it is extremely important to find exactly your best grocery store theme for ecommerce business and adapt it to your consumer segment as much as possible.
Currently, some of the most popular ecommerce platforms - Magento and Shopware, offer a variety of themes to satisfy the biggest appetites in the field. The ability of systems to implement various extensions and functions makes them a very flexible and convenient tool for digital retailers. In addition, the ecommerce experience of developers allows you to find the right balance between best practices and performance metrics without going over the project budget.
As an Adobe and Shopware Solution Partner, we'll share our list of the best themes we can definitely recommend.
Popular Magento Online Grocery Store Themes
Grocery store Magento theme is a pre-designed template for an online store. Thanks to their design flexibility, these themes adapt very well to screens of all sizes and resolutions. They are initially optimized to be user-friendly, easy to use, and support multiple languages. They ultimately help you change the look of your ecommerce store (color, font, and other parameters) and thereby highlight the uniqueness of your offer. The developers also have a unique opportunity to familiarize themselves with the live demo Magento themes for grocery store for free to see how the chosen theme looks in action.
With that being said, let's take a look at the top Magento grocery store themes examples.
Obveris - Clean Grocery ecommerce Store Magento Theme
With this grocery store theme, you can be absolutely confident in the eye-catchiness of your store. A great background image makes it difficult to shake off the sense of depth and perspective. The excellent scaling effect is due to the optimal positioning of the banners around this Magento theme's for grocery store slider, and the orange stickers subtly highlight new arrivals.
Magetique Grocery Online Template Magento Theme
Heavily optimized for SEO, this Magento 2 grocery theme is a great solution for a grocery store or online supermarket. Adaptability and the embodiment of creative ideas are its main characteristics. The theme includes a detailed pre-made contact form, multilingual and multicurrency support. Food products become more attractive with a variety of badges, carousels, countdown timers, star ratings, and crossover prices. A special plugin Wishlist & Compare allows customers to compare favorite products in different order.
Bakerix - Bakery & Cakes Responsive Magento Theme
This grocery store ecommerce theme has been successfully used by bakeries, pastry shops and restaurants that offer online orders to their customers. Showcase your deals, offers and discounts using banner and widget collections. An interactive slider will certainly help focus customers' attention on your culinary masterpieces. The pop-up newsletter form is very handy for collecting user emails.
Eastern Food Shop Magento Theme
This is a perfect solution for Asian food online stores. With a Magento grocery theme like this, you create a very attractive website where users can always find everything for their culinary experiments. Delicious photos of Asian food set against the traditional texture of bamboo paper create an authentic oriental feel that is hard to resist. The theme's content blocks are well-organized, the fonts are vividly readable, and the brightness of the banners and convenient menu navigation make it easy to search.
GrandSale - FREE ecommerce Wholesale Magento Theme
This Magento grocery theme is free and it will allow you to create a high-end online store. In it, as in the previous templates, developers use the latest web trends. The combination of attractiveness and functionality is achieved without an overload with visual effects, which ensures high site loading. The flexibility of this free Magento theme for grocery stores makes it easy to adapt it to the requirements of any store. With structured menus and layouts, your content will be more organized and engaging.
Top Shopware Online Grocery Store Themes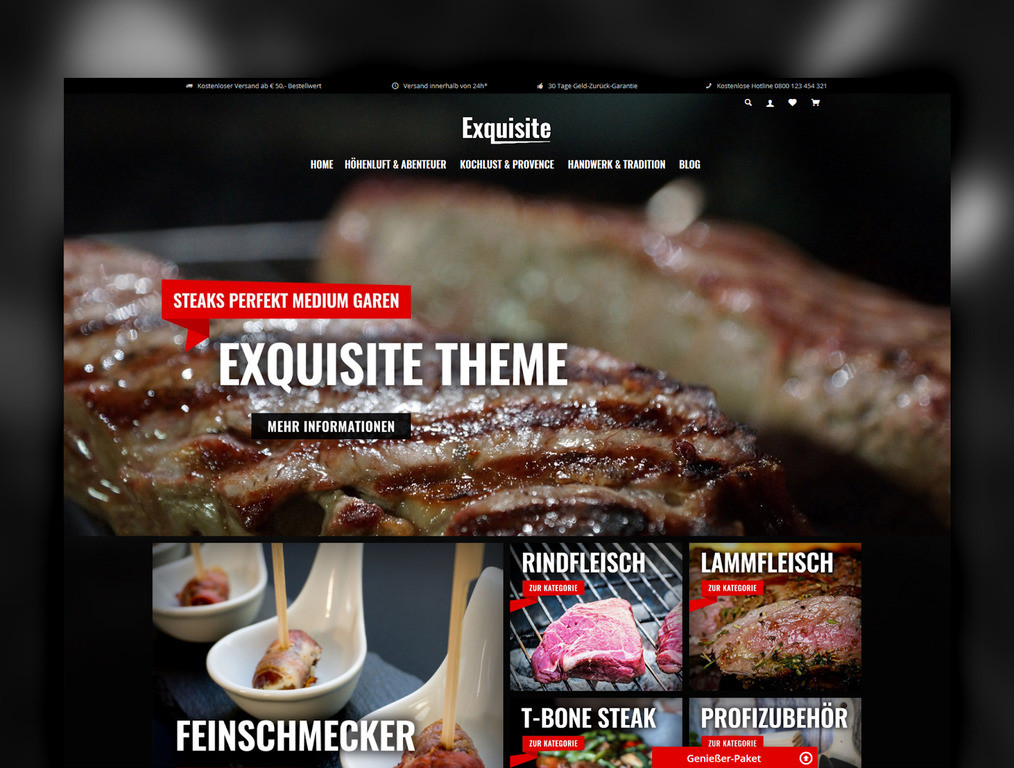 Source: shopware.com
It is common knowledge that the level of user experience is heavily influenced by the design of online stores. Shopware platform community developers provide many grocery store themes that can make your store more attractive and user-friendly. The number of visitors to such a store will undoubtedly increase, which in turn will have a positive effect on sales.
BioShop Theme | GoodDay
If you are looking for a grocery shopping theme saturated with natural colors, your business is promoting organic products and a healthy lifestyle, then this theme is for you. The 100% responsive theme has a great minimalist design, which makes it easy to use the store on any device without any problems. In this template, the developers mainly took care of creating a completely new style of the main menu, which is reflected in modern icons and perfectly matching colors.
Theme Mars - Flat Responsive Template SW6
This modern and attractive template is designed to quickly make your store stand out. So take a closer look at this multi vendor grocery store theme. Mars theme is a versatile template that was developed back in Shopware 5 and has managed to gain success among many online stores. But the developers did not want to stop there and optimized this theme for Shopware 6, reworking it and significantly improving it. There are now a large number of customizations presented here that make it very easy to personalize your store.
ThemeWare Exquisite | Customizable Responsive Theme
A very powerful, SEO and Pagespeed optimized Shopware theme focused on increasing sales with a wide range of features. Targeted optimization of conversion rates is implemented taking into account the required page functionality. The mobile version of the template is also optimized, which conveys a special shopping experience by offering many special functions combined with the grace of graphical images. ThemeWare Exquisite is exactly the template with which it is possible to professionally design your store and increase sales.
DeliveryWare | The delivery service for restaurant owners
If you are looking for a grocery store theme free download then this template offers attractive design, optimization for mobile devices and numerous features. The display of your products on the site will not go unnoticed by users. Theme customization does not require any advanced programming knowledge and can be flexibly adapted to the requirements of your business. The colorful and at the same time minimalistic design of the theme emphasizes its modernity and uniqueness among others.
Conclusion
The above Magento and Shopware templates are very popular and are widely used to achieve minimization of the design of web stores of various directions. Create your successful grocery store website today without significant efforts and high financial costs. These templates will undoubtedly help to distinguish your ideas from their own kind and win the invaluable attention of users to your products. In case you need developers' help, don't hesitate to contact us to get a professional consultation.
Lassen Sie Profis Ihre Herausforderung meistern
Unsere zertifizierten Spezialisten finden die optimale Lösung für Ihr Unternehmen.
Related articles